Just this morning, #DefendLagos rally started trending on twitter. The aim of the rally is just to counter the #OccupyLekkiTollGate rally which was slated to take place on the 13th of this month.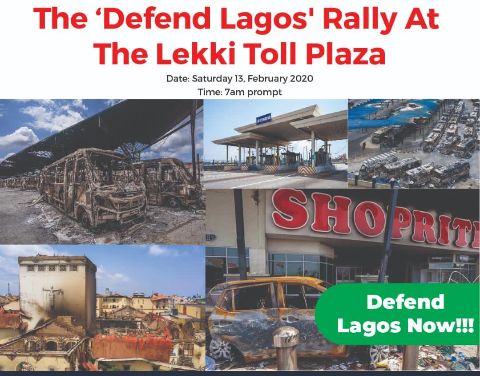 Based on that note, a twitter user who goes by the name OurFavOnlineDoc decided to make a tweet this morning. According to the said tweet he made, he asked to know how is #DefendLagos now equal to attacking Igbos? He went on and made it known that some evil people just want to brutalise Igbos and ruin their businesses.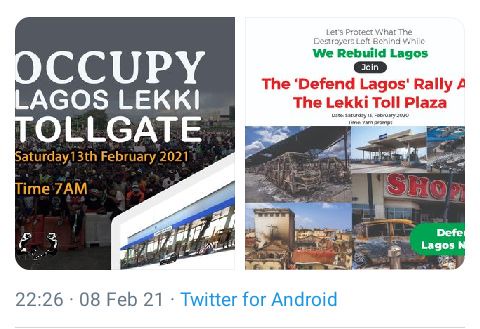 He went on a d advised Yorubas in Lagos to denounce such evil persons. According to him, one day these ethnic baiting animals will let people know what the Igbos did actually that caused all these haterad.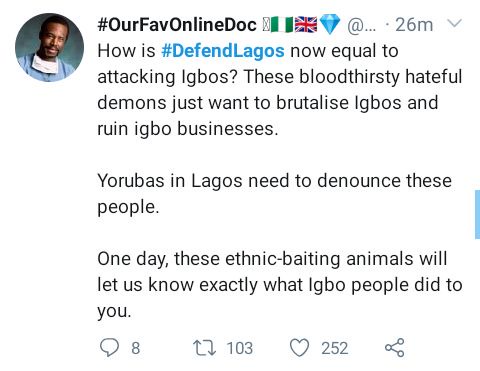 That's a wonderful one from him. It's really difficult to understand why most Nigerians always allow these politicians to use them to achieve their aim.
Some people were reportedly killed at Lekki toll gate few months ago, and they are yet to get justice, but the government is planning to open the toll gate. Because youths want justice, the decided to occupy the toll gate. Because if the selfishness of our politicians, you allowed them to buy you by telling you that Igbos want to destroy Lagos, that you should go and counter them.
Let's try and think well and stop allowing politician to use us in order to achieve their aim.
Content created and supplied by: Ebukajp (via Opera News )