In the news this afternoon from Sahara Reporters, it was gathered that leader of the Indigenous Peoples of Biafra, Nnamdi Kanu in his usual manner criticise the Nigerian government of President Muhammadu Buhari of having a way of turning peaceful groups into a violent one. He expressed his concerns over the dreaded Boko Haram terrorists group which he said started peacefully until it turned sour. 
According to him, the dreaded group began as a peaceful movement until the Nigerian government deployed soldiers and police to attack and kill them in their numbers in the North. He made it clear that this action has accumulated to the point when Boko Haram had no other choice than turned violent.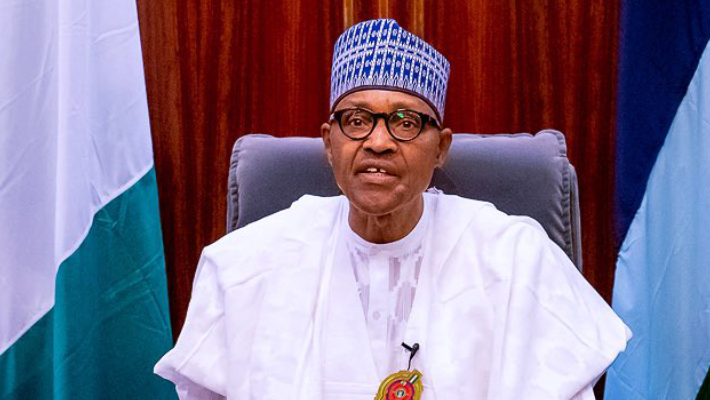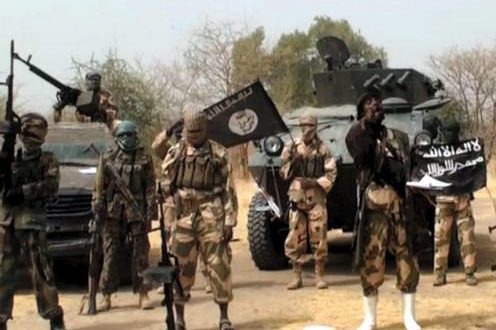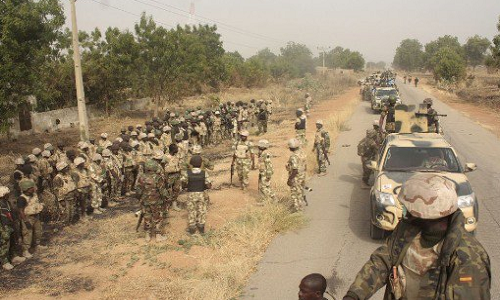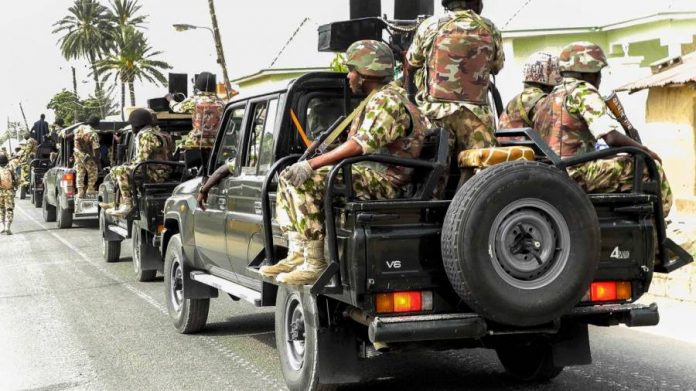 Kanu, leader of the proscribed IPOB and founder of the Eastern Security Network (ESN), made this revelation during his live broadcast on social media and was monitored by Sahara Reporters on Tuesday.
However, the IPOB leader in that live broadcast spoke angrily about how the Nigerian government has rendered IPOB powerless. He further described the group as "a toothless bulldog." He also said that he doesn't blame the dreaded Boko Haram terrorists because they were peaceful in the country, but the government decided otherwise.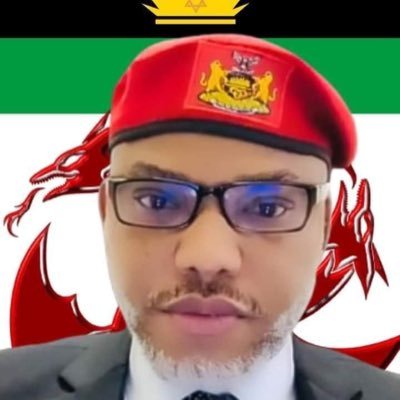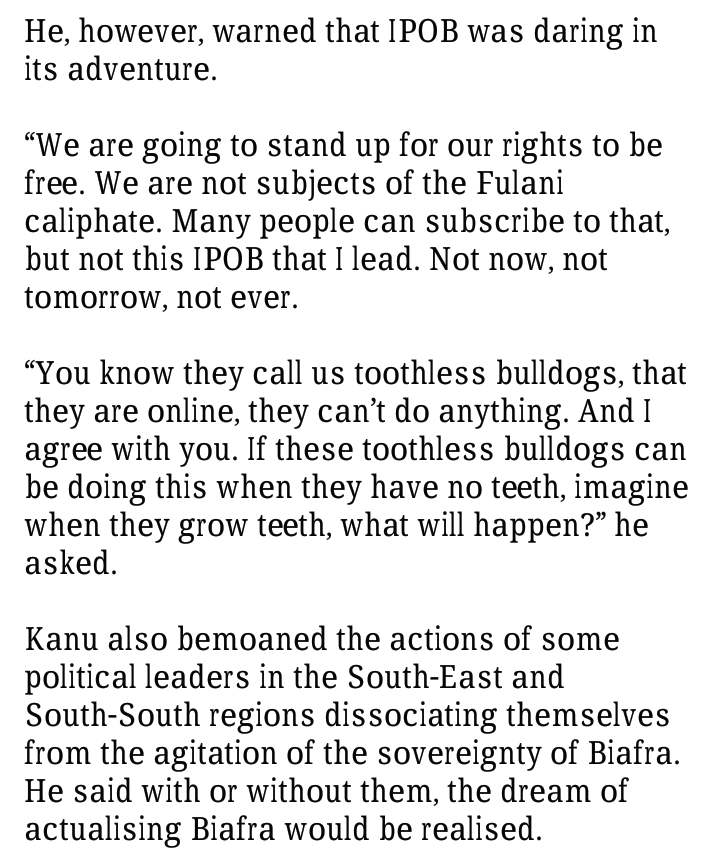 After the report went viral on social media, many people have reacted to it differently. Oluwapolycarp has gathered some of the reactions for your reading pleasure.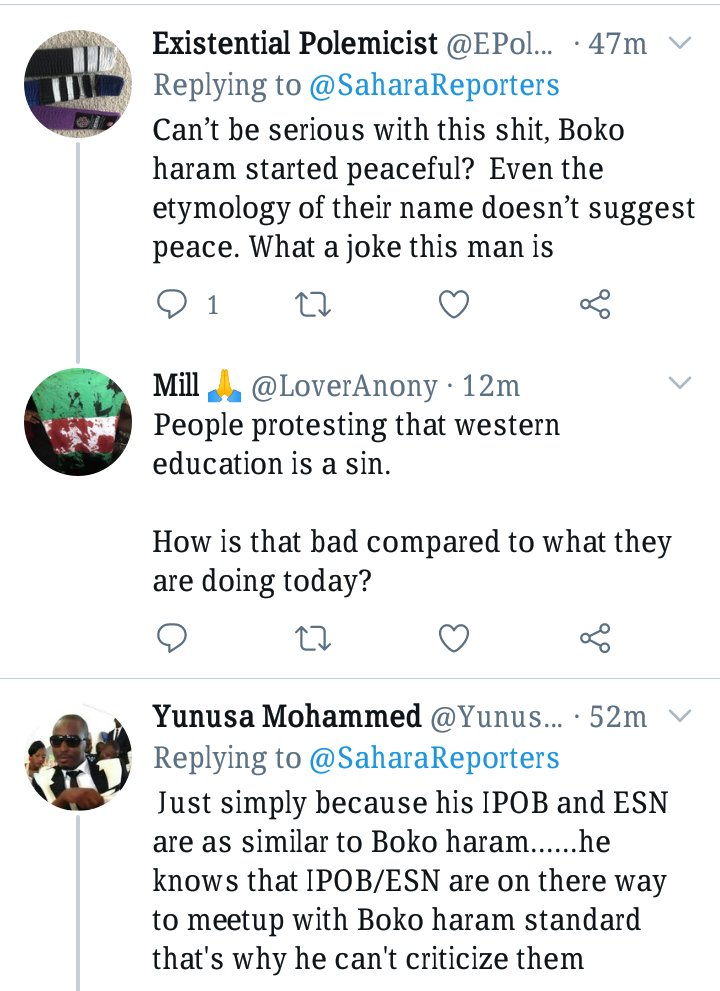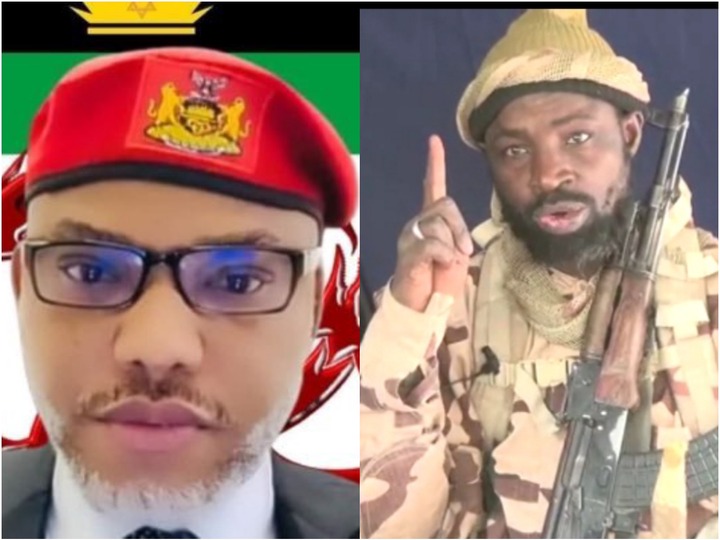 Source: Sahara Reporters
Content created and supplied by: Oluwapolycarp (via Opera News )