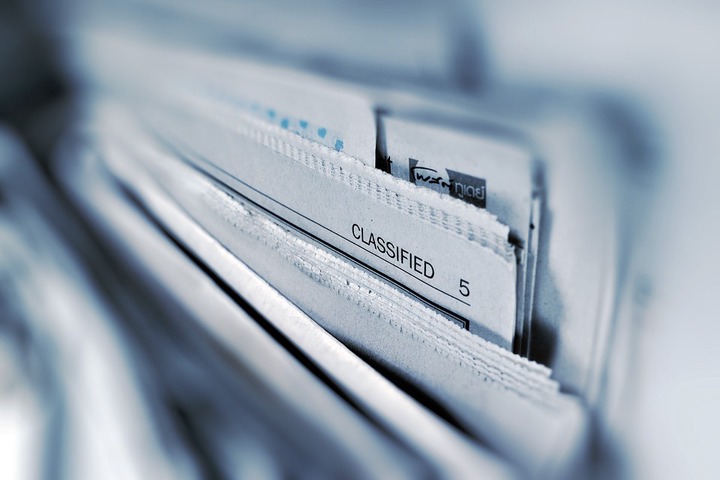 This might not be the best of times for Attorney General of the Federation, AGF Abubakar Malami. The probe reportedly instigated by him against suspended Acting Chairman of the EFCC, Ibrahim Magu, is threatening to swallow him up, whole. This might probably remind many of Sound Sultan's single, several years ago, when he sang: "one day bushmeat go catch the hunter...". Nigeria's AGF might even feel offended if that track is played anywhere close to him, as things stand. The tables appear to be turning fast, and the hunter might be gradually becoming the haunted.
As things stand, many Nigerians have been expressing frustrations through various means, as to why Abubakar Malami and others, alleged of having perpetrated corruption have not been penalized. Much of these complaints came in form of opinion editorials for much of last week. Now it appears that the Presidency has been monitoring the pulse of Nigerians, if Garba Shehu's most recent interview is anything to go by. On Sunday, the Special Assistant to the President on Media, was featured on a live television interview.
Though he made no particular reference to the AGF, yet, some of what he said wouldn't have been a reader's delight for the nation's number one law officer. Garba Shehu had assured Nigerians to be patient as regards ongoing probes of the EFCC, NDDC, and other agencies. 
Pertinent to ask, even if the Ministry of Justice wasn't directly mentioned, is it possible that a comprehensive probe of the EFCC can be concluded without reference to Magu's allegations against the AGF? Is it possible that the Presidency might overlook the myriads of allegations against Malami all over the media space? Quite unlikely. 
In Garba Shehu's words:
"...President Buhari is determined not to be diverted by unfounded attacks, neither would he compromise the sacred mandate of Nigerians. He is determined to get justice for Nigerians on all these corruption cases being pursued." He added. 
One may wonder what would have ran through Malami's minds on hearing that statement. That's if he actually has something to hide.
Is it inconceivable that some EFCC officials might be deliberately exposing Malami's alleged corruption? Take it or leave it, EFCC probably has incriminating evidence against the AGF. Probably, Abubakar Malami's biggest mistake was to instigate a probe against Ibrahim Magu, if truly he himself had something to hide. It's not far-fetched to believe that the EFCC has information on many corrupt government officials in Nigeria.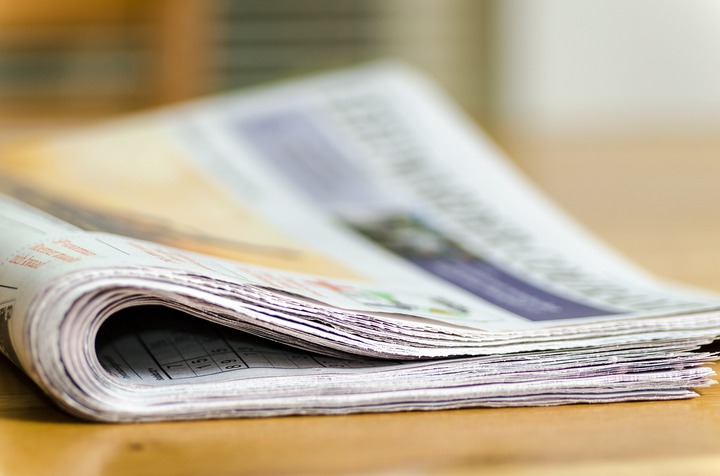 Perhaps Malami knows this, too. But he might have thought Ibrahim Magu would likely be consumed by the weight of allegations, so much so that he wouldn't even have the time to make counter-allegations. However, things are not proving to be that simple, arithmetically.
Could that be responsible for why Magu was held in detention at the Presidential Villa for six extra days, despite not being required nor called to defend against allegations? Do remember that for those extra six days in detention, nobody knew who particularly ordered Magu's detention. The IGP denied this in his letter to Magu, even Magu's lawyers said that the Presidential Panel denied ordering Magu's detention. So, did Magu's accusers launch a serious media propaganda to damage his 'reputation' after they realized that the Presidential Panel might eventually allow him to go.
Let's digress for a little while, the fact that Ibrahim Magu claims innocence doesn't mean he's innocent of all allegations. After all, the absence of evidence doesn't mean an offense had not been committed. Ibrahim Magu, is a lawyer. That means he knows how to look for evidence, and this invariably means that he's also likely able to hide evidence. But, I digress.
In case you are not familiar with the allegations against embattled AGF Malami, he was alleged to have ordered the release of oil vessels (impounded by Magu's EFCC) due to illegal activity of oil bunkering. To make matters worse for Malami, his accusers also referred to several publications by some media platforms, including Saharareporters, and others, with published pictures of several luxury properties allegedly acquired by Malami in just five years as the AGF.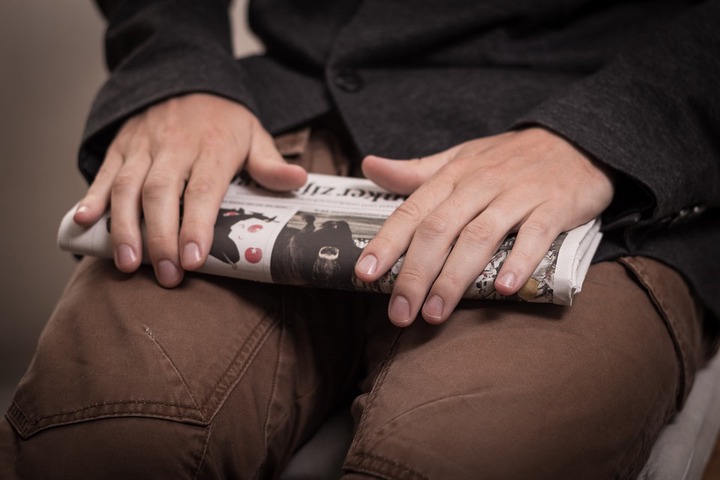 If found to be true, then, the AGF has a huge moral burden to prove that he hadn't been engaged in under the table dealings, probably evidenced by his order to release impounded oil vessels. Some of the allegations have been given weight by suggestions that before he became the AGF, Abubakar Malami was a little known lawyer who couldn't have acquired the properties listed as belonging to him. 
The country's chief law officer is certainly aware of growing calls for him to offer a robust response. Malami did offer a response, just not the sort of response that satisfied many watchers, including one group, Kebbi Concerned Citizens (KCC), from his home state of Kebbi. The 7-day ultimatum by the KCC is just several days away from lapsing. We wonder how the group plans to enforce its threats. The AGF's personal lawyers' reply, through Sunday Ameh (SAN), as reported by National Dailies, in part, reads:
"Our client has since July 10, when the malicious criminal libel were first published, received, and still receives several phone calls and visits from well-meaning Nigerians... many of whom have expressed serious concerns as to his alleged conducts as reported by Saharareporters. Our client deserves Justice." The statement added. (Hmm.)
Not convincing, going by reactions of several analysts, so far. Why should a threatening statement from the nation's number one law officer feel like that from an ordinary citizen? Why should we care if friends of the AGF have been paying him visits over the allegations? Why should an aggrieved AGF of Nigeria 'deserve Justice'? Besides, in the concluding part of the statement, rather than threaten to sue, and enforce his fundamental rights against libel, the statement added that, 'they' would 'allow the law to take its cause'. (Hmm.)

That's not the only curious part of that statement. Earlier on, the personal lawyers to Malami, Sunday Ameh (SAN) and co. had 'petitioned' the IG of Police to 'carry out comprehensive investigation into the motive behind the libelous and criminal defamation of his character, integrity and reputation, by the medium'. Rather than allow a probe of his assets and liabilities, in order to exonerate himself, Nigeria's AGF wants the IGP to 'determine the motive behind the libelous publications'. 
This whole 'petition' doesn't have the feel of a statement by an Attorney General of the Federation. Perhaps that's the reason why the AGF has had to endure continuous derisive comments. After his ordeal in detention, Magu came out, all guns blazing, to express readiness to be subjected to a comprehensive probe of his stewardship. Ibrahim Magu, upon release did not wage war against the media which reported so many negative things about him.
Besides, the level of passion which Ibrahim Magu displayed in order to defend his tenure as EFCC boss, after release, is lacking with regard to Malami. Rather than respond, the AGF has decided to take things personally. Interestingly, the KCC, from Malami's home state of Kebbi apparently agrees with this line of thinking.
The group had said: "...KCC wishes to use this opportunity to call on the AGF to clear himself from the allegations within seven days, to save his name, image, and integrity, as well as the reputation of the state or risk calls for the President and the National Assembly to set up panels of investigation on the matter."
With many more prominent Nigerians calling for a comprehensive probe of Abubakar Malami's tenure as AGF since 2015, the buck now stops at Mr President's desk...
Over to you, Mr President.
Content created and supplied by: Misterlekturer (via Opera News )
Opera News is a free to use platform and the views and opinions expressed herein are solely those of the author and do not represent, reflect or express the views of Opera News. Any/all written content and images displayed are provided by the blogger/author, appear herein as submitted by the blogger/author and are unedited by Opera News. Opera News does not consent to nor does it condone the posting of any content that violates the rights (including the copyrights) of any third party, nor content that may malign, inter alia, any religion, ethnic group, organization, gender, company, or individual. Opera News furthermore does not condone the use of our platform for the purposes encouraging/endorsing hate speech, violation of human rights and/or utterances of a defamatory nature. If the content contained herein violates any of your rights, including those of copyright, and/or violates any the above mentioned factors, you are requested to immediately notify us using via the following email address operanews-external(at)opera.com and/or report the article using the available reporting functionality built into our Platform See More