Political aspirants are known and always remembered for the promises they made to the people while campaigning before the elections, politicians express themselves to the masses and usually enlighten the Masses on the changes they look forward to making once voted into official positions.
The video of the vice president of Nigeria, Professor Yemi Osinbajo have been generating a number of reactions from people especially on Twitter. In a short clip, the vice president was recorded assuring the people of the changes they will be implementing once voted into office.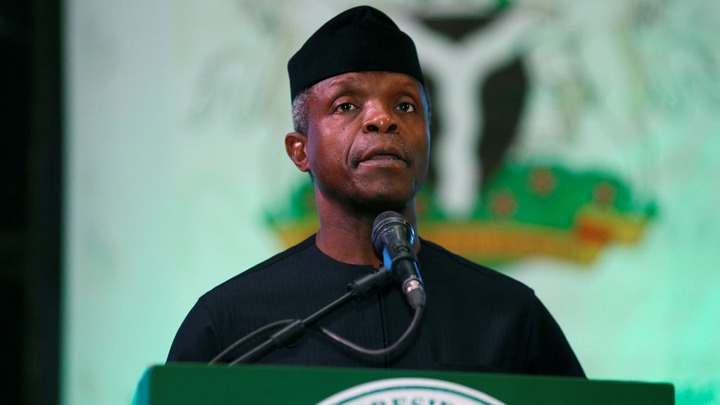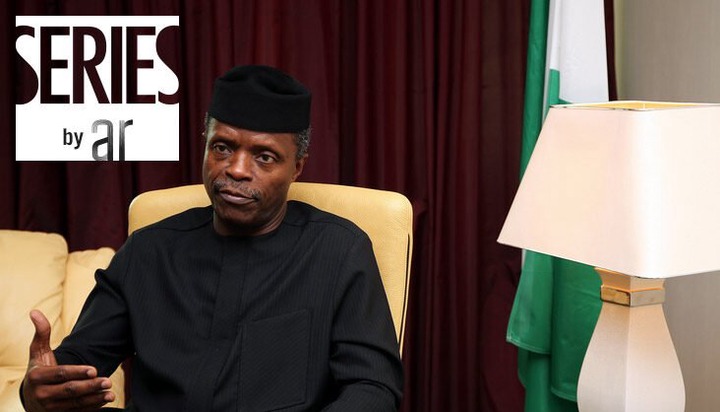 In the video which was recorded over 5 years ago, the vice president informed that he was quite aware of the high expectations of Nigerians and as such, promised to be as active as possible in not disappointing Nigerians.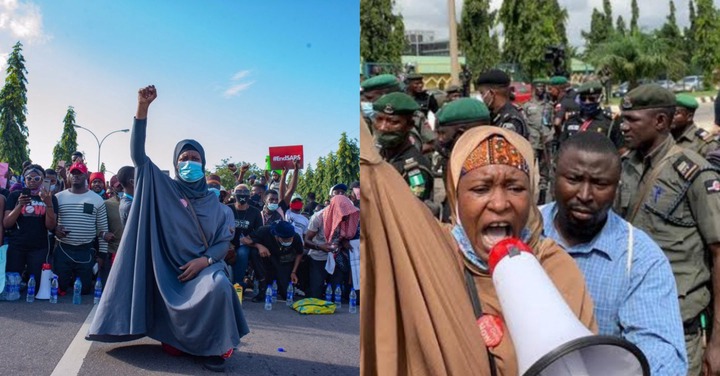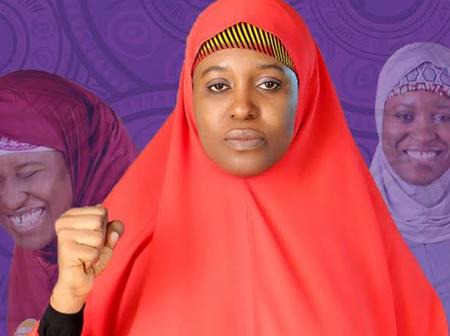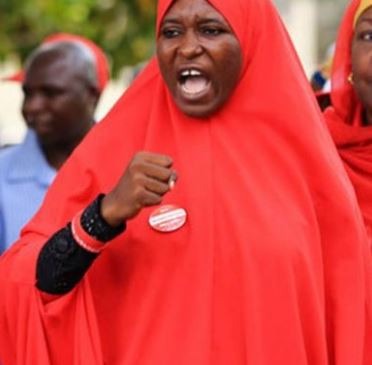 Aisha Yesufu have reacted to this video via her official Twitter page, she shared clips of the video and asked lawyers if it will be possible for her to sue the vice president of Nigeria for misrepresentation.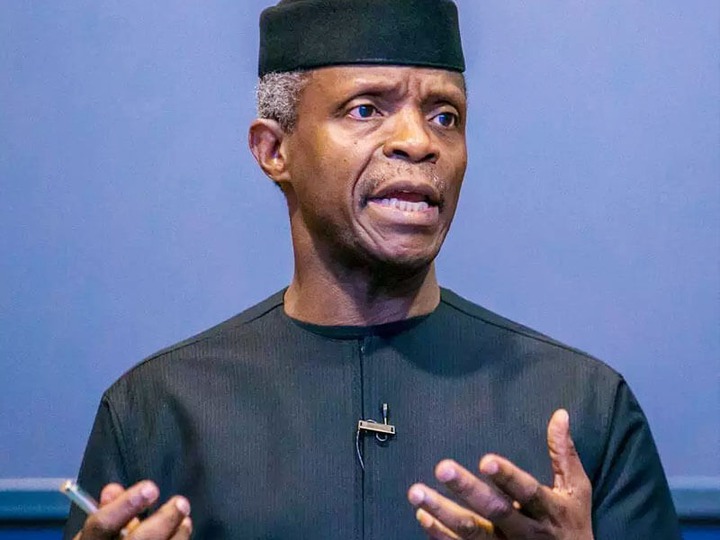 She also said all the promises made weren't fulfilled by the vice president after reassuring Nigerians over and over again. See the series of tweets posted by Aisha Yesufu below: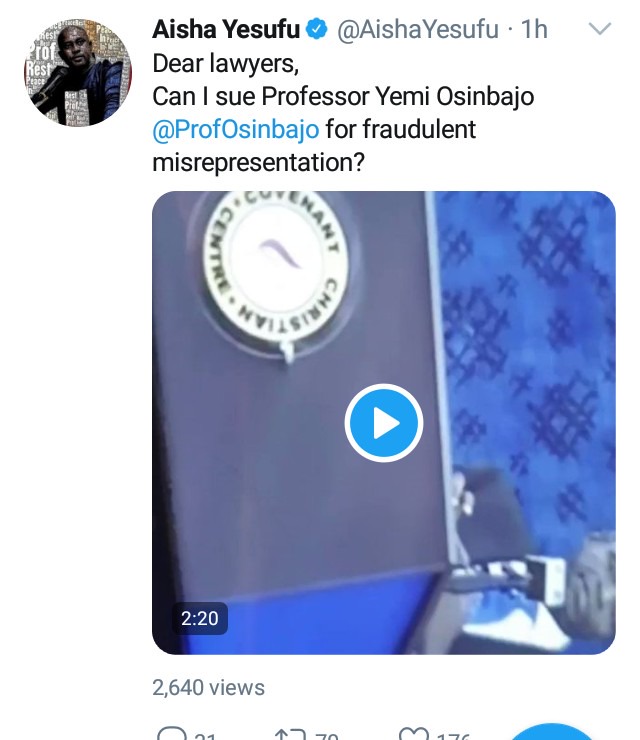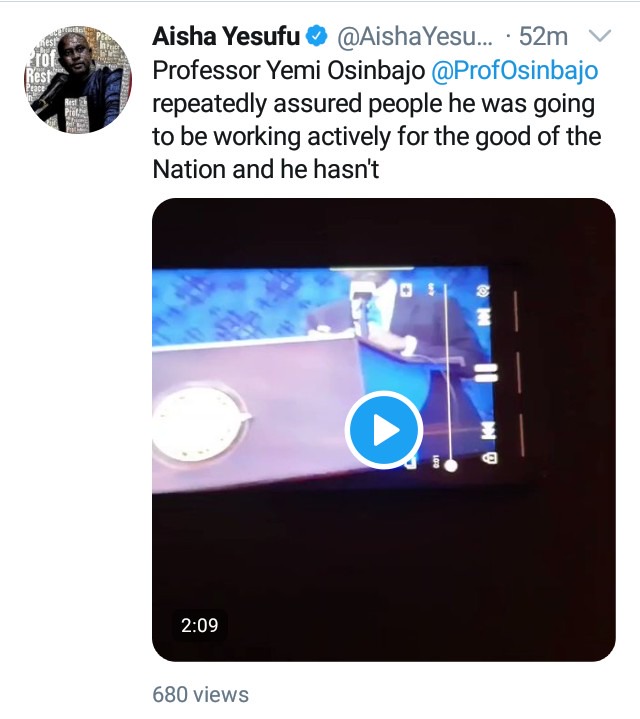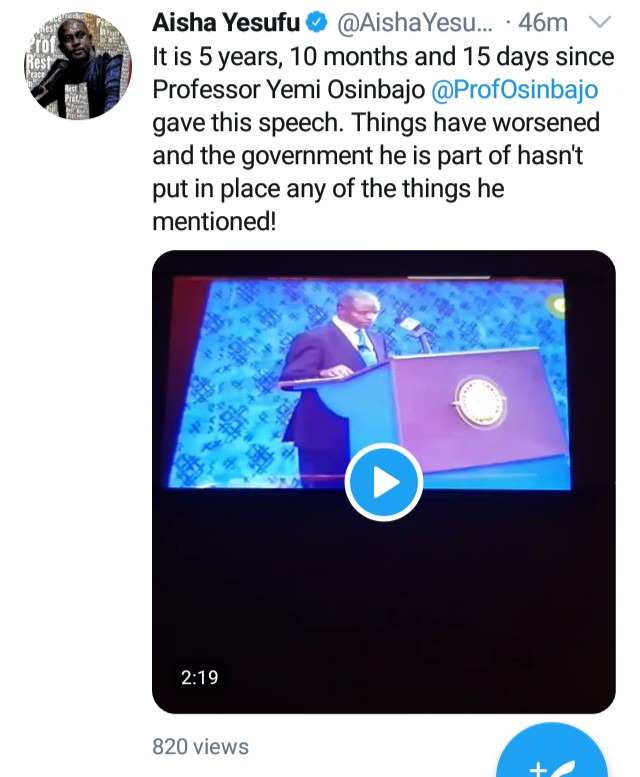 Reacting to Aisha Yesufu's tweets, some people said the vice president promised change and they have brought exactly that to Nigeria, some others however expressed their varying levels of disappointment, see reactions below: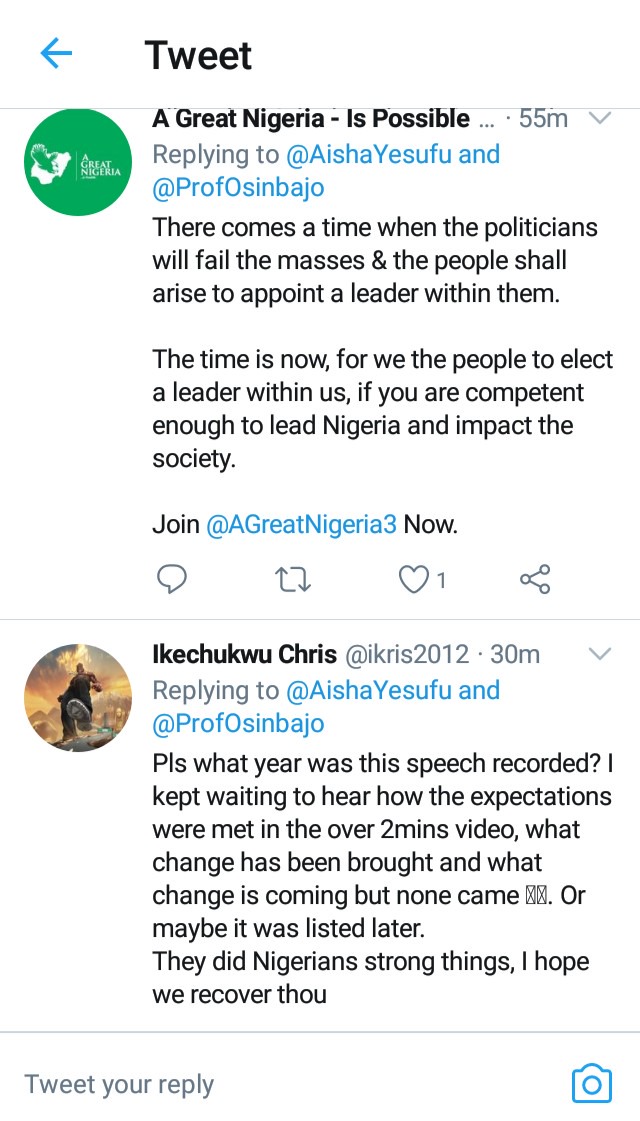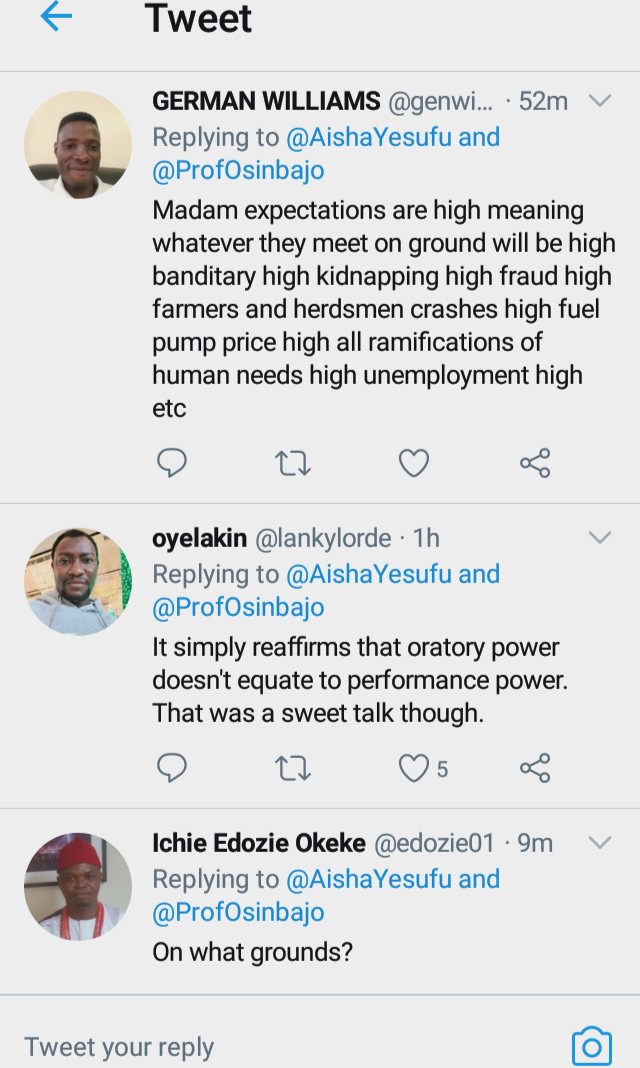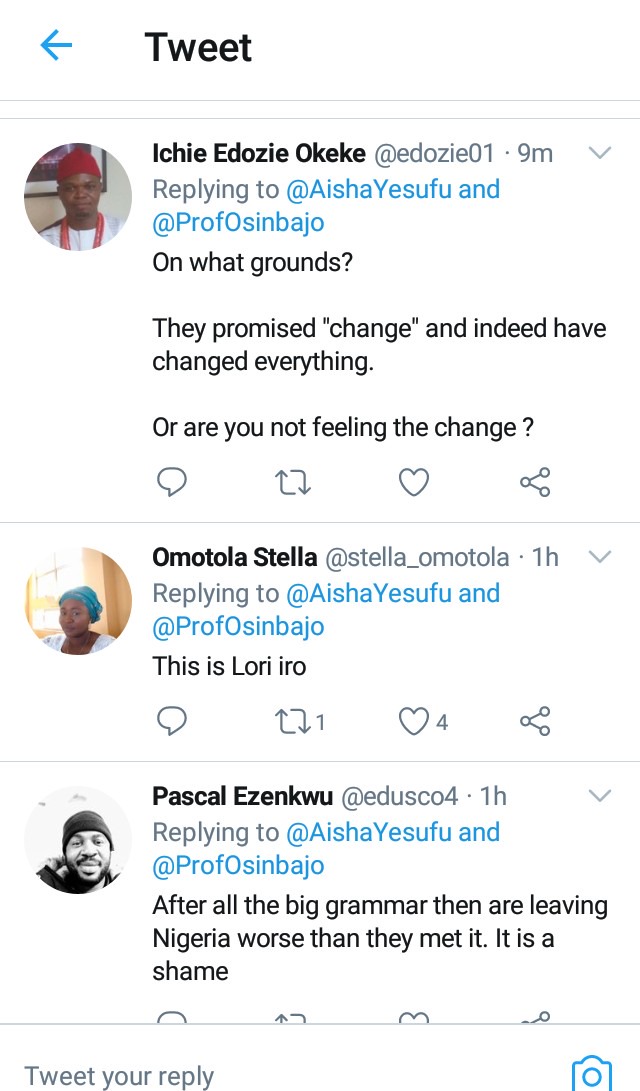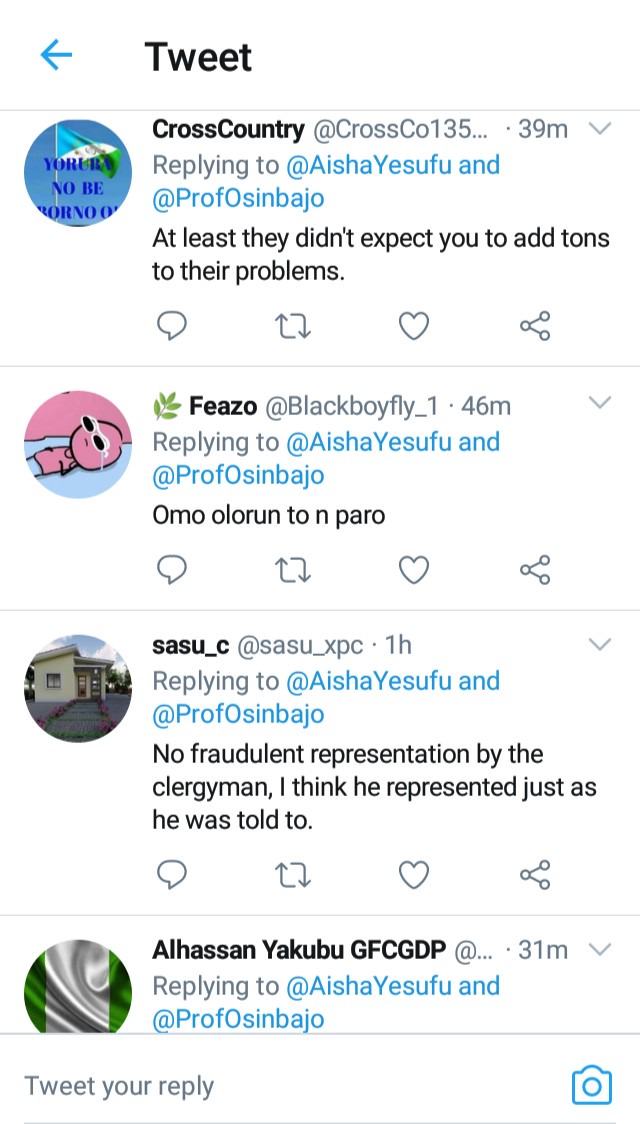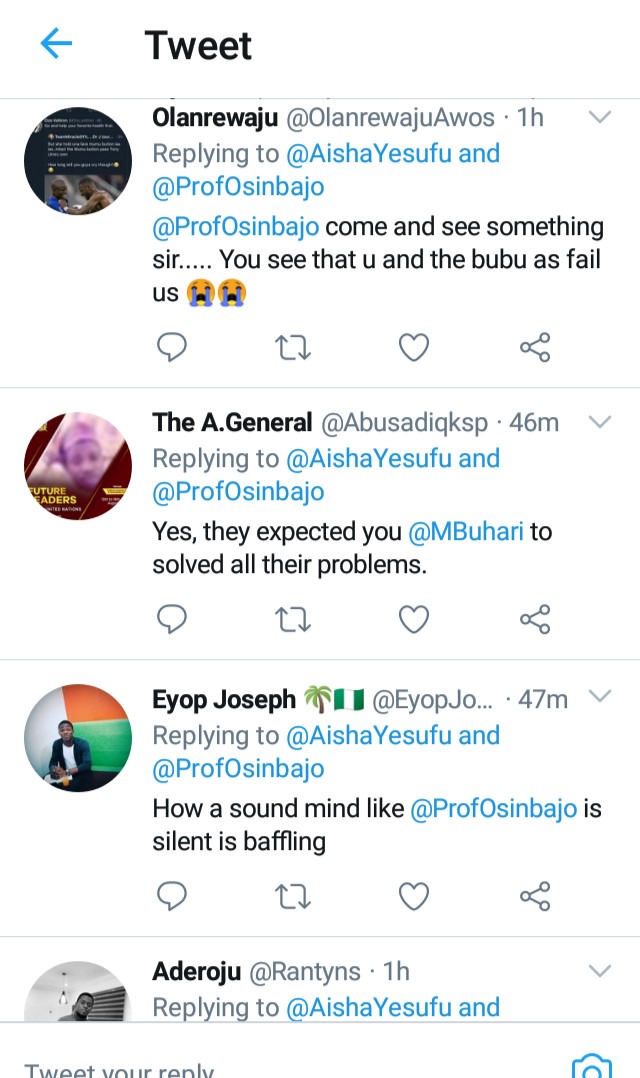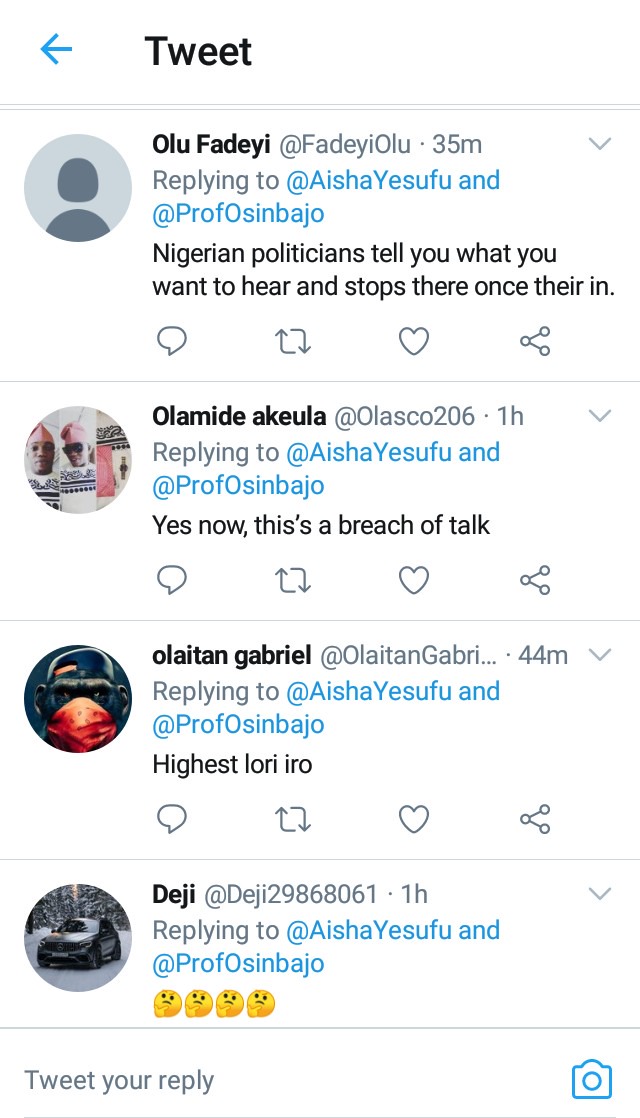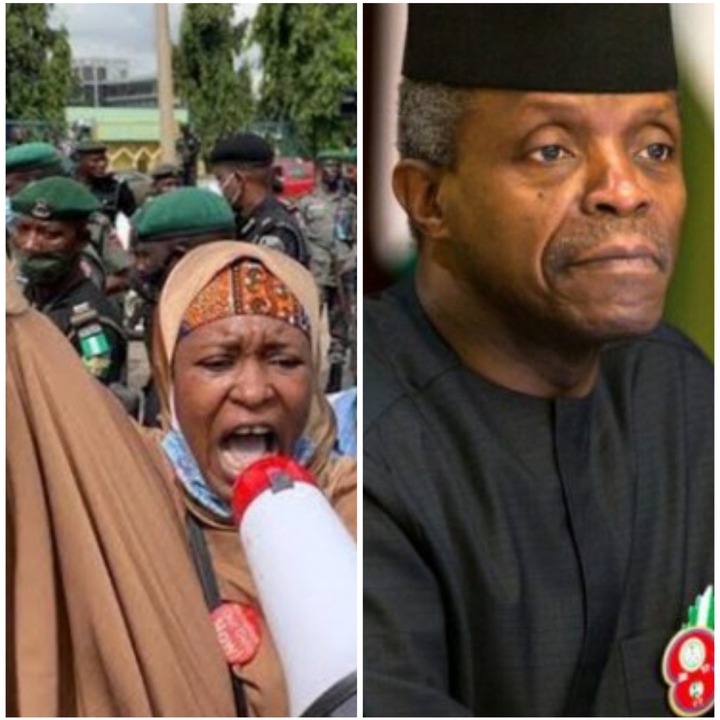 What are your thoughts on this? Do you think Aisha Yesufu have the right to sue the vice president over this? Leave your comments below.
Content created and supplied by: LegitFlix (via Opera News )