I have come across a few Patriotic Nigerians and I thank God for them because they have inspired and still inspire hope for Nigeria.
Late Professor Dora Akunyili: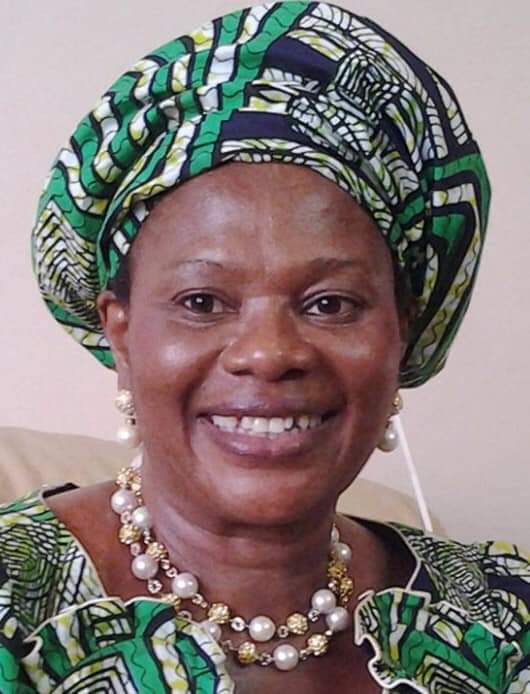 She had an unmatched record for her dedication to the fatherland. As the DG of NAFDAC, she risked her life and faced the drug barons of counterfeits. She rejected bribes and fought for the integrity of our nation in her corner. Her good reputation in a nation known more for corrupt leaders than puritanical servants - spanned the globe. As minister of information she coined an enduring message for a nation confused with her Identity, she described Nigeria and Nigerians as, "Good People Great Nation". A worthy Patriot. She lives in many hearts. 
Retired General Yakubu Gowon: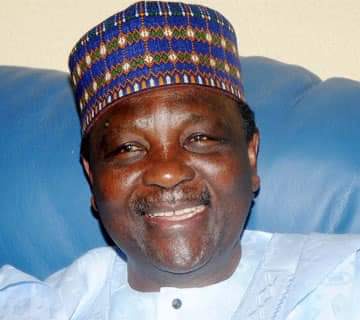 The least corrupt of all the former Head of States still alive. He reigned as Supreme Commander (as they called in those days). When President Mobutu Sese Sekou the military leader of impoverished Zaire became one of the richest men in the world, in the 70's. Gowon was head of State of Africa's richest nation but was one of the most modest leaders in Africa. When he was overthrown he had to borrow money from friends to study in England, where he was exiled. It was said the coup plotters who pushed him out did not nail him for corruption. Even the probes of public officers, instituted by Murtala Muhammed, Gowon's successor did not indict him. One writer penned this, "General Gowon is a radiating example of a selfless leader. He ruled Nigeria during the oil-boom era when money was not Nigerian's problem but how to spend it yet did not as others after him show any penchant for self-enrichment". Upon returning to the fatherland, General Gown has worked assiduously to heal the wounds of the civil war. As an elder statesman he has walked away from circles of power and preferred to walk along the corridors of reconciliation. He has organised prayer meetings to mend divisions across the nation - calling for God's divine intervention in our affairs. You wouldn't hear him criticise the government or endorse candidates. He has been an encourager and a reconciler. An example of what every elder statesman should attain. A clean reputation. A true Patriot. 
President Goodluck Jonathan: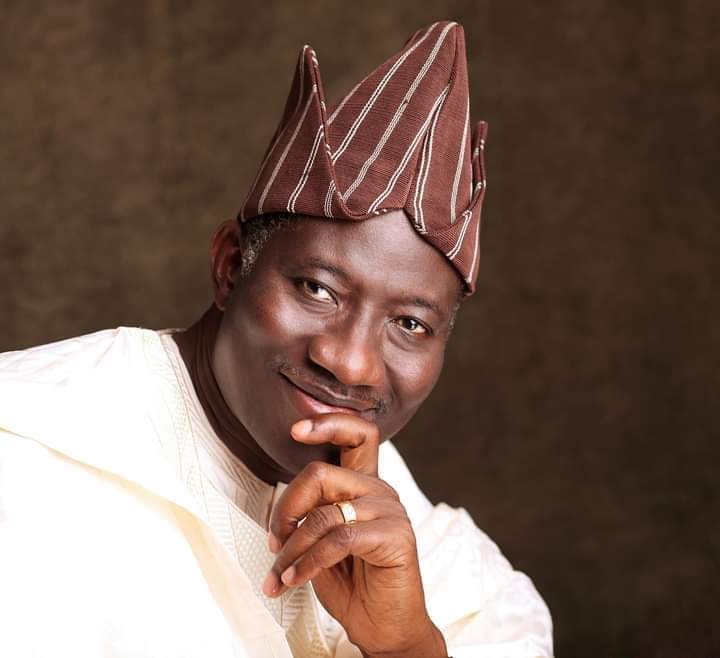 Former President Goodluck Ebele Jonathan is one of the most celebrated and decorated African leader who often times, has shown that no politician's ambition is worth the love of any Nigerian.
During the 2015 general elections, former President Goodluck Jonathan conceded defeat to an election that was internationally proven to be rigged and unfair. Having done this, he ensured that there was peace in Nigeria. This was simply a prove that no one's ambition is worth the life of any Nigerian. So, former President Jonathan is one of the rare patriots of Nigeria.
Aisha Buhari: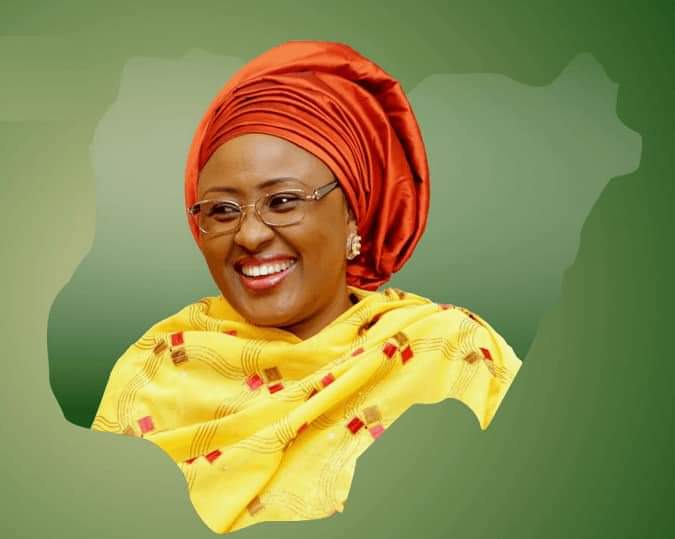 She is no doubt the bravest and the most outspoken First Lady in the history of Nigeria. Some people feel she is too sincere and too outspoken. She speaks as one who feels the harsh living of the common man on the streets. She is no friend of some members of the ruling party and has openly criticised them. She has often publicly disagreed with the direction of her husband's government and one day even threatened not to vote for his party in the last elections. One day her husband the President responded at an International news conference that she belongs to, "the kitchen and Za oza room". Aisha is a heroine to many, a voice for the downtrodden. A true Patriot. 
Femi Adesina: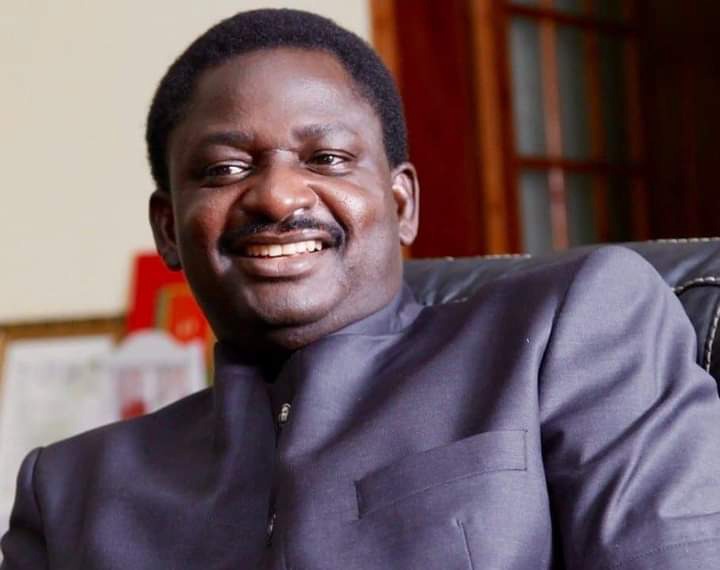 I met him in 2017 at the ecumenical centre Abuja, I was the Human Rights Consultant for CAN at the time. And we have been friends ever since. A prodigiously clean and incorruptible man. He is the face, the voice and the temperament of Mr President. Nothing is for sale. He tells you as it is. A man of conscience and deep convictions. And no brown envelopes. I shake my head when I read the vilification he has had to endure and I am reminded of the words of Jesus, if they persecute me - they will persecute you also. He is a true Nigerian Patriot. 
Onofiok Luke: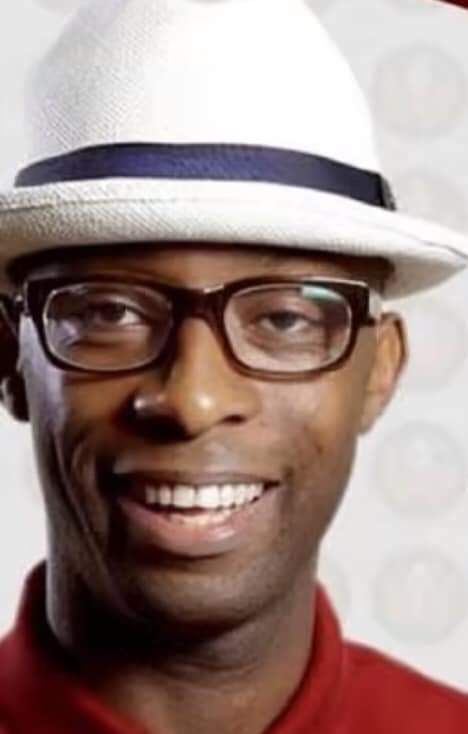 He is the youngest on this list and he is the new face for Nigeria. He is the vision of the new nation we seek. The passion of a new Nigeria. I see men who say they want to lead. I see women who say they want to represent the people of God but their hearts are frozen, colder than ice. They have not the crumb of human compassion. They have no milk of human kindness. They don't understand what love means. They don't have the DNA in their ears to understand, feel or hear the pain in another man's voice. They bathe the land in promises but their works are full of deceit - their hands don't reflect what their lips espouse. While millions lie at their feet, broken, impoverished, begging, dying - they govern in absolute God forbidden deceit. These are the ones that turn the heavens to brass and stop the rains from falling but six months to Election Day they open the deceitful granaries of Egypt to feed the people. They are imposters, they are neither leaders nor patriots. And the ancient lands of this nation reject them! Today Hon. Luke's vision and vigour has made him in everybody's estimation, the best performing House Member in the 9th Assembly. The sponsor of a record fourteen bills in one year alone - 2019 to 2020. No rep is close. There are Nigerians leaders who are not in politics for the money or the dizzying fame. It's difficult to believe such leaders exist but here is one man who falls into that category. Hon. Onofiok Luke has been in politics for over 20 years or more, he was a two term speaker of the Akwa Ibom State House of Assembly and last time I checked - when I was in Nigeria , he still had not built a personal house for himself. When you ask him why - he says his conscience wouldn't permit him, each day he wakes up and sees the suffering masses staring back at him in his parlour and beyond his security fence. Nigeria has been driven by policies and visions cooked in the broth of deceit. Manifestos that are designed to deceive for votes. Hon. Onofiok Luke is the driver and the face of a new kind of leadership - a compassionate genuine leadership. He is true a Patriot of the Fatherland.
Content created and supplied by: Watchdog.com (via Opera News )