Earlier this week, The Appeal Court sitting in Abuja upheld a judgement disqualifying Frank Ibezim as the candidate of the APC. Ibezim was sacked as APC candidate due to irreconcilable differences in the names on the certificates he presented to secure nomination.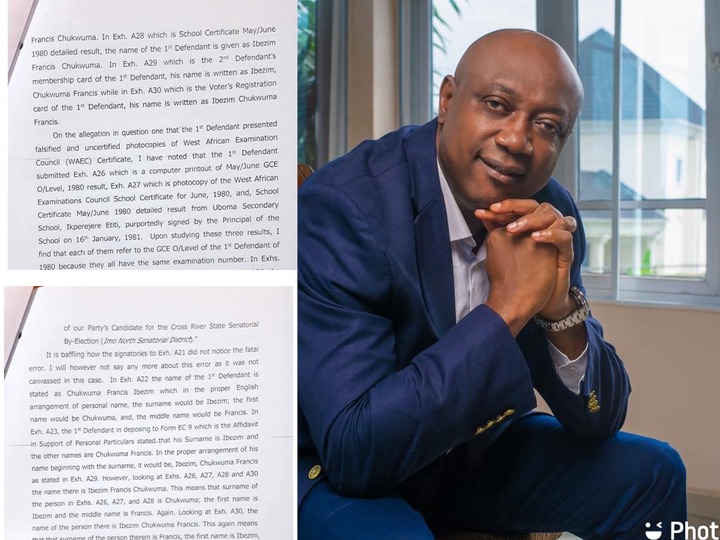 Here are the five things you should know about this judgement:-
1. It is curious that Frank Ibezim, even though he was said to have attended Imo State University at a time didn't tender any certificate from that great citadel of ours, in any of his documentations at INEC or in his response to the court summons.
2. Tendering three different O'level certificates with three different names and results could raise the eyebrows of any observer.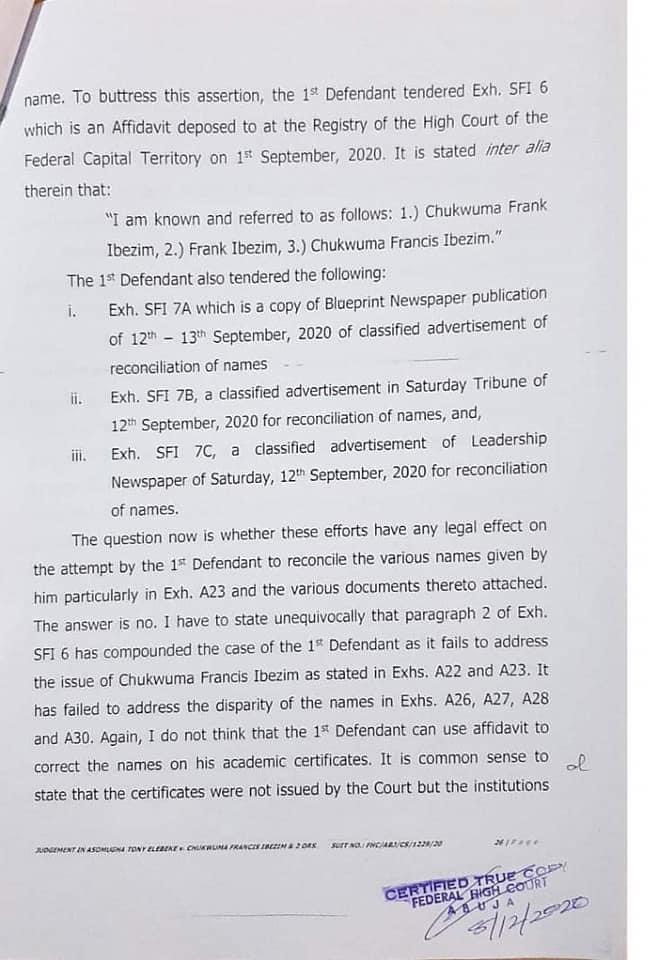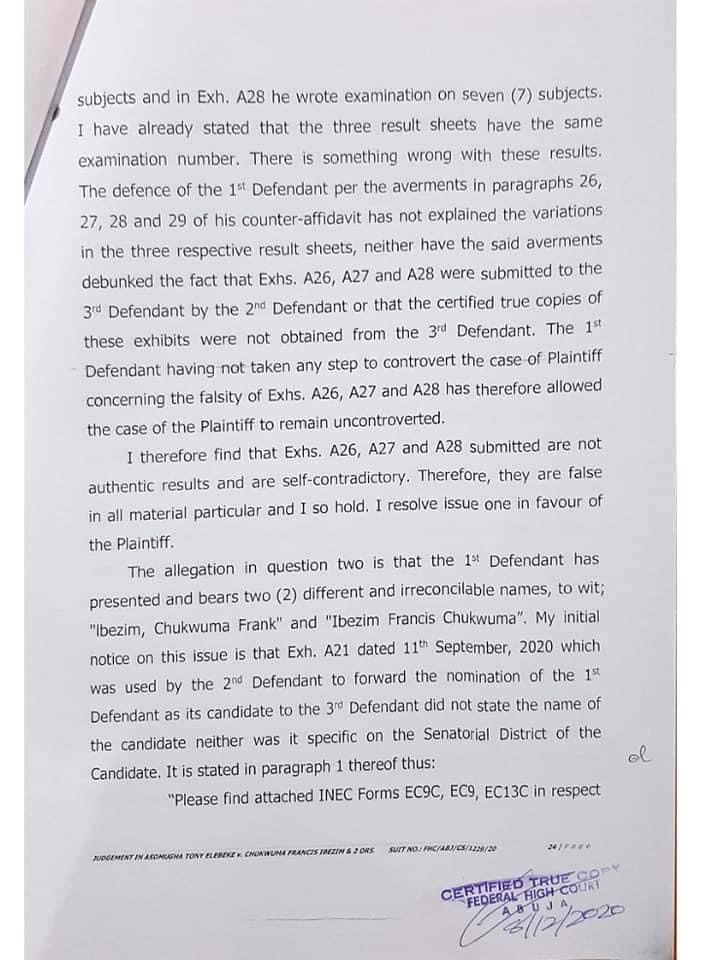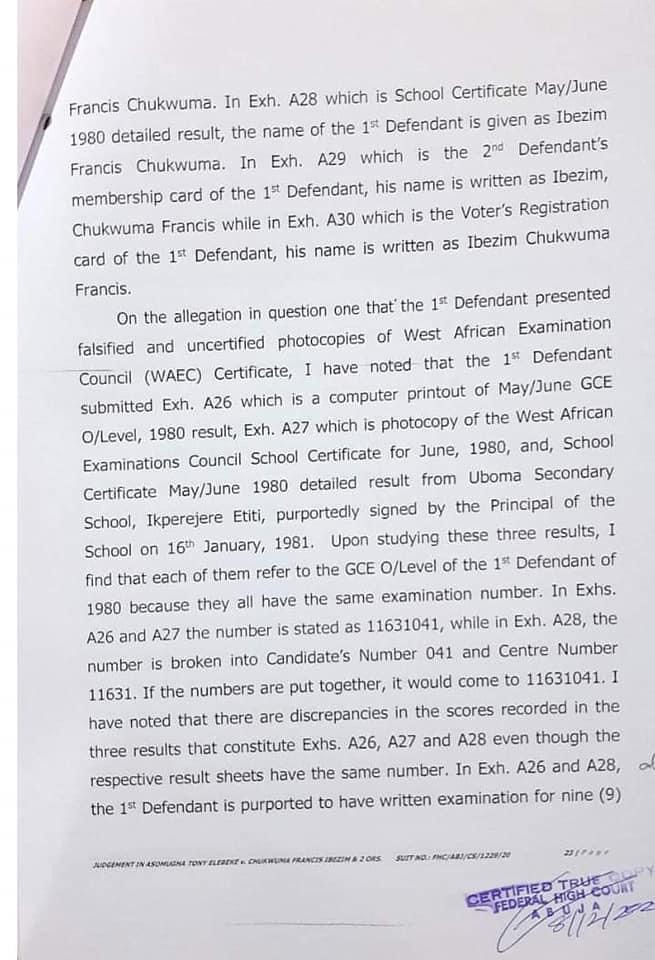 Court Documents
3. Discrepancies in names, as long as it is not proven to be forged, is not, to my understanding, criminal. When the issuing institution of these certificates affirm that the same person holding these certificates is the authentic owner of these certificates and same were issued by the institution, then, it shouldn't warrant any penalty from the courts.
4. Some commentators have pointed my attention to the case of EVANS and EVAN as a reasonable ground for the court to penalize individuals for taking up different names at different times, and I disagree with that line of argument. In the case of Evan or Evans, there was no court affidavit affirming him to be whom he disclaimed as been, but in the case of Frank Ibezim, he swore an affidavit to own up these names, in their different forms and arrangements. That affidavit should be binding. I continue to disagree with the opinion that affidavits are not right. After all, our President's only academic documentation with INEC till date is an affidavit.
5. Somehow, Ibezim has to take responsibility for his mistakes or carelessness in filing his documents and I do not have the slightest sympathy for him. This should also serve as a lesson to upcoming politicians and younger people who are still in school, to carefully put the records in order, because a lot of hawks are perching around, looking to cash in on any discrepancy.
If Frank Ibezim had forged certificates as claimed, it would have been ethical for the court to have sent delegates to the various schools or institutions that issued him those certificates to ascertain the vitality and authencity of those certificates. I am sure that every school has documents and data of every student that passed through that school.
With one's registration number his/her data or information will be downloaded from the school database.  Again, I'm of the opinion that affidavit in court shouldn't be given to those who can't bring evidence to substantiate their claim of coming for affidavit. 
In Nigeria, one approaches the court and seek to have affidavit of a certificate, and a token will be collected from him and the affidavit given to him/her without taking due process(es) to know the reality of such claim.
What are Your thoughts?
Content created and supplied by: Mounique (via Opera News )