Immigration is a part of human existence and it is in human nature to seek greener pastures and cleaner waters wherever it can be found. Thus, Nigerians' desire to leave for other countries to seek better fortune is not strange. The only problem is that it is killing Nigeria.
In the decades before and after independence, Nigerians went abroad to study with the US and UK being the top destinations. What is fascinating however is the fact that a sizeable number of them return after their education perhaps due to a sense of responsibility to come and shape the country's direction with their newly acquired knowledge.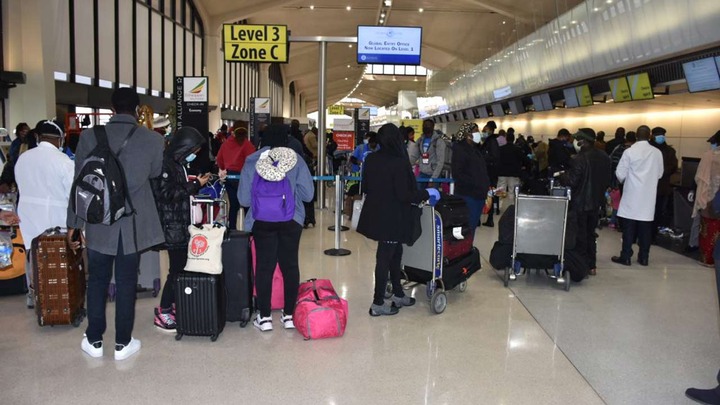 In recent times however, a good number of Nigerians leave the country with one thing in mind: To never return to the country. Even when they do return to the country, it is to come and visit friends and families during the holiday and return to their new country. Some even go as far as taking up the citizenship of these countries in order to completely cement their place there.
Significantly, the middle class and skilled population has given up on Nigeria and the US and Canada has now become the choice destination. Nigeria has the largest number of immigrants from Africa to the US and in recent years, Canada too has become a top destination.
The consequence of this is a massive brain drain and loss of the skilled middle-class population. It is not surprise that statistically, Nigerians in America are the most successful ethnic groups. One does not need a soothsayer to predict that if the same is replicated in Nigeria, the country would soon be on the path to glory.
Some may argue that if Nigeria was good, these people would not need to leave the shores of the country. While this is true, one must remember that Nigerians cannot continue to run away from the country. If Nigeria will get better, all hands will have to be on deck to wrestle it from the jaws of those profiting from its decay.
Content created and supplied by: Yusufomotayo (via Opera News )