Aisha Yesufu is an activist, a vocal voice for the oppressed. The #BringBackOurGirls campaigner has over the years being a voice agitating for good governance in Nigeria. She has been a strong critic of recent happenings in the country, especially the segregation and oppression of some particular tribes or region.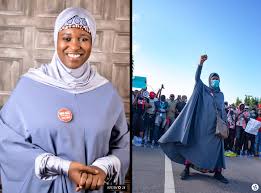 For all her good work, she has also been used to receiving insults from all fronts, no less from her haters. 
One of such, @MG_Maigamo (Mukhtar Maigamo) has called her "ordinary kunu and zobo seller". He said via twitter: "Haba! I keep on wondering how @AishaYesufu, ordinary kunu and zobo seller was able to sponsor her kids in UK and seen always gallivanting around Aberdeen even at hard times we're in."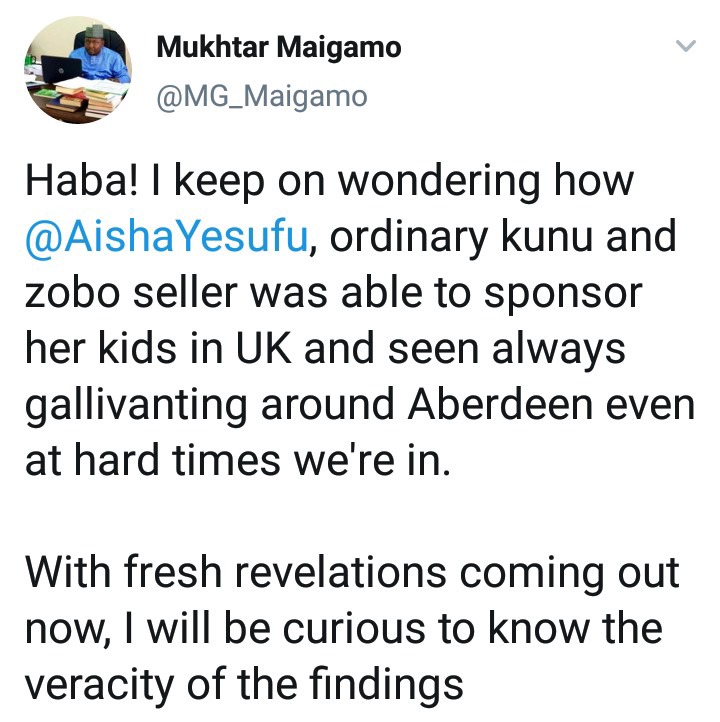 But in her usual way, the Edo state born activist, said in reply: "The anger many have against me is that I am not one of those that need to go to the offices of their principals and ask for contract or any favour!
I first worked on my financial independence before speaking for Nigeria.🤩
The biggest cancelling culture in Nigeria is POVERTY"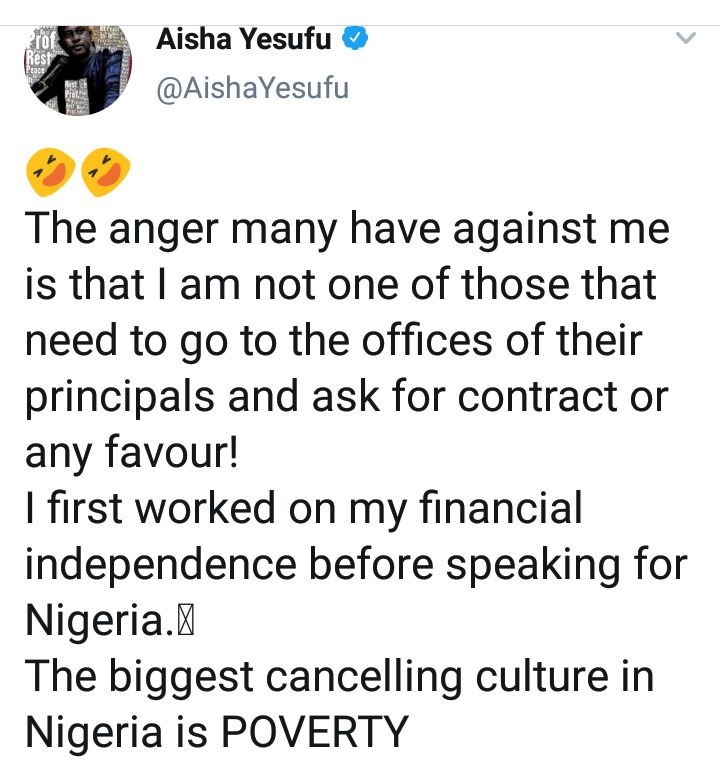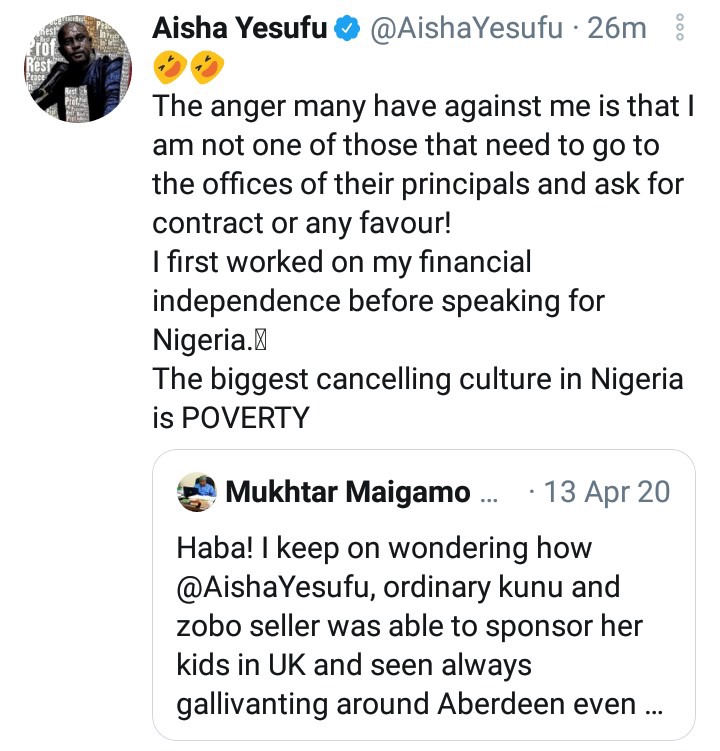 In all her efforts for a better Nigeria, does she deserved to be called names? Assuming she sold zobo before, can't a zobo seller be able to speak in the face of oppression? Tell us your opinion in the comment. 
Like & share. Follow us for more interesting gist. 
Content created and supplied by: BladeConsult330 (via Opera News )