" When you have a good leader to follow his commands will be done with ease, and a good leader is the one who getting a job done, he said we made it." Unknown
When we have a man with tendered heart whose good works are obvious before men, we should appreciate them, to this effect, a man called Mohammed Jammal had taken to his Twitter account to comment the effort of Kaduna state Governor for his works in the state.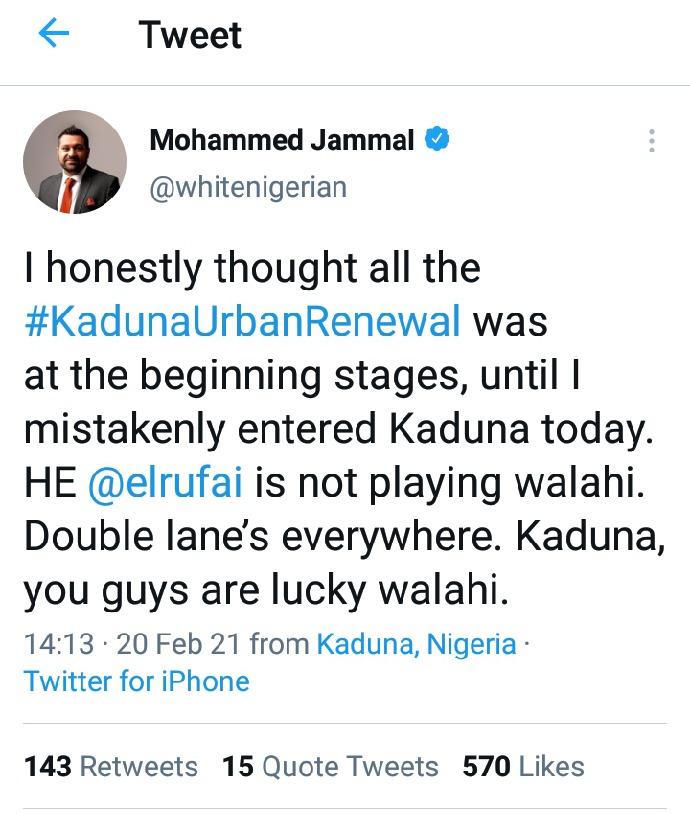 According to the tweet with username @whitenigerian, " I honestly thought all the #KadunaUrbanRenewal was at the beginning stages, until I mistakenly entered Kaduna today. Governor El-rufai is not playing at all, I swear.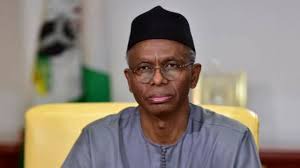 "You traveling in the city, you will be traveling on double lane. I must say that you people of Kaduna are very lucky. He added.
What do you think about this?
Like, comment and share!
Content created and supplied by: CashClan (via Opera News )