Aisha Yesufu Speaks Up, Says "We Are Not Living In Nigeria, We Are Merely Surviving" (Details)
Aisha Yesufu has taken to her Twitter account to make a tweet as she concludes that we Nigerians are only struggling to survive, but that we are not living in Nigeria. This came up after a Twitter a man narrated a story of how he took the risk of saving the life of one of his neighbor who got shot in the head, and had nobody to help save his life due to fear of being falsely accused by the police.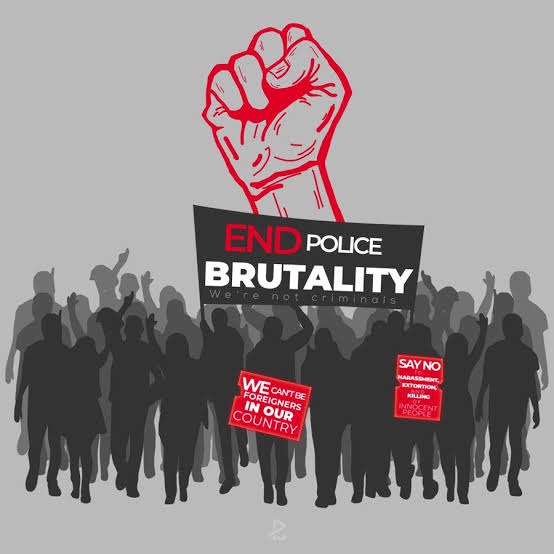 Aisha Yesufu, who most people do not know who she was before the #EndSARS protest began in the country has really proven herself to be worthy of being an activist.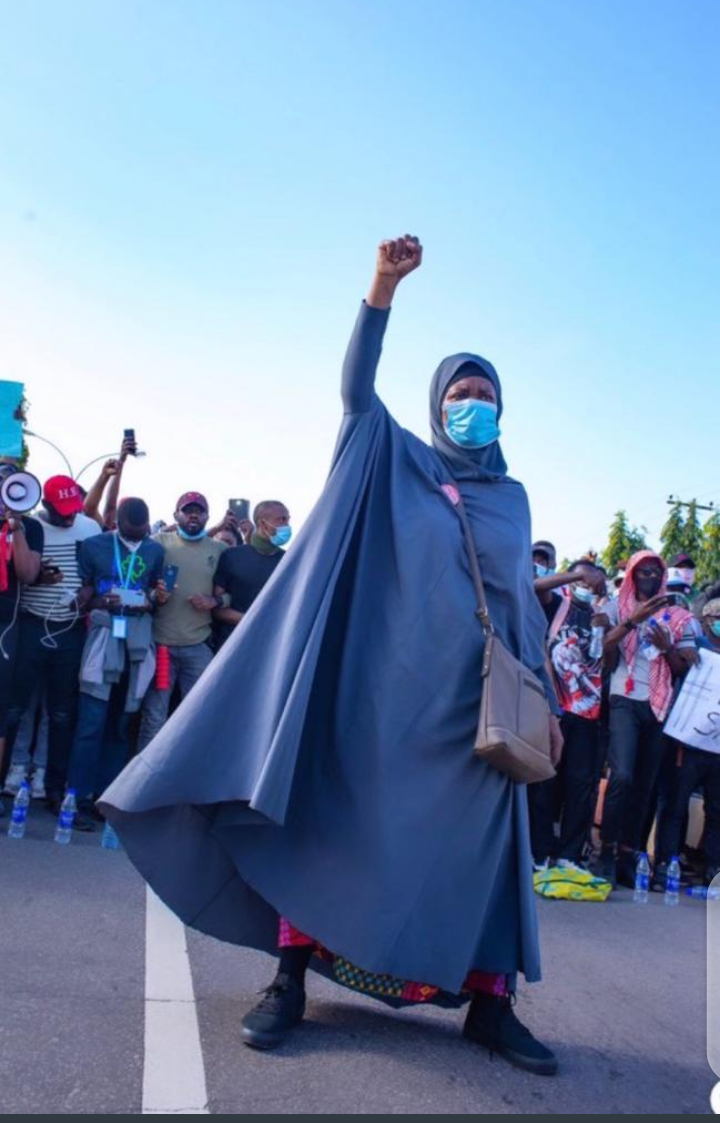 Aisha Yesufu became known by few when she helped in rescuing some of the Chibok girls who were abducted by the Boko Haram insurgency some years back. She did all her best, not considering the fact that she is a lady and saved some of the abducted girls.
No wonder Aisha believes that "Die Na die, and na only one Na die we get and anyhow wey that die wan happen na so that die go be"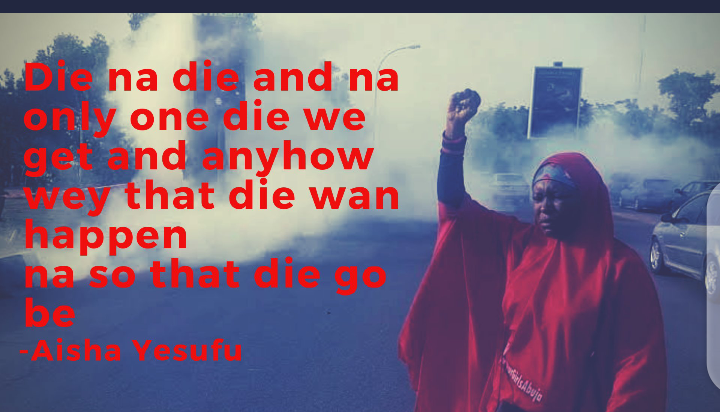 This same woman has been seen in several protest front, representing Nigerians and voicing out against the bad governance in the country. She is ready to put her life on the line on the expense of having a better nation.
See some of Aisha's pictures that were taken during the protests.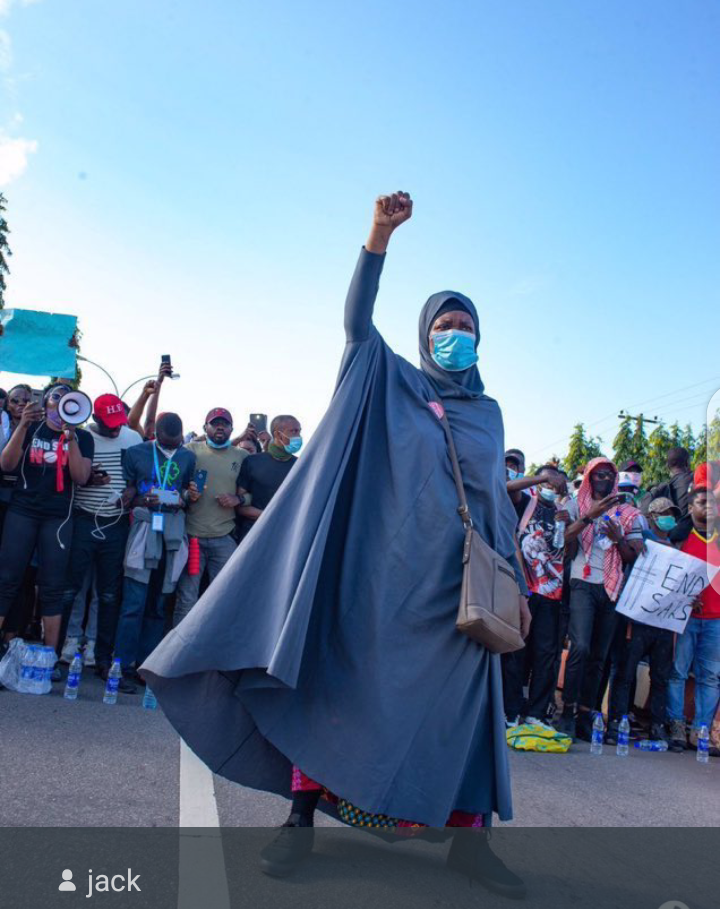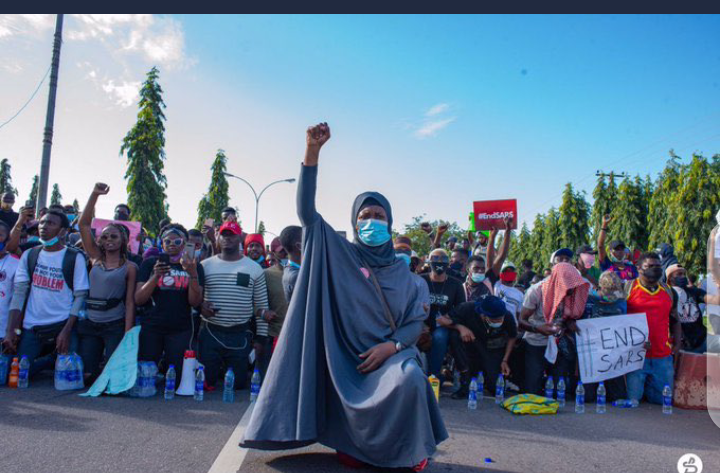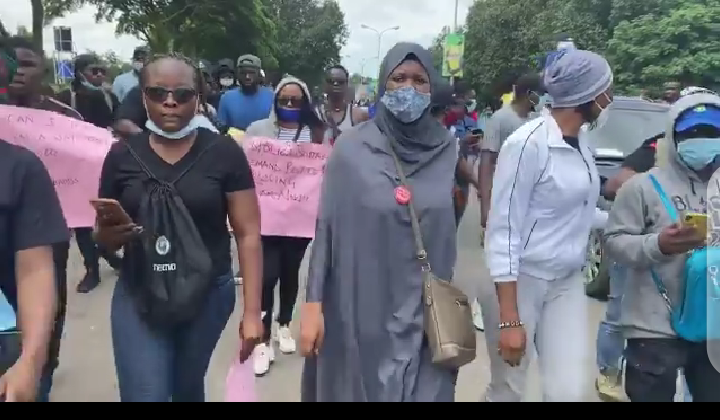 Aisha is indeed a living hero. She has been tagged as being fearless even in the face of danger, always ready to voice out for the betterment of Nigeria, and detests right infringement of the citizens.
Her pictures has also being named as the Nigeria statue of liberty.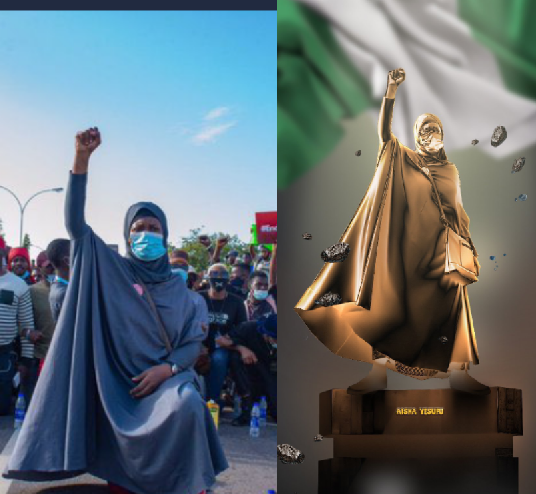 In the reply Aisha made to the man who narrated the story of how he risked his own life to save the life of a fellow neighbour even though who was close to dying, she wrote:
"We are not living in Nigeria, we are merely surviving. Gosh!
#EndSars
#EndPoliceBrutalityinNigeria #SARSMUSTEND
#EndSWAT"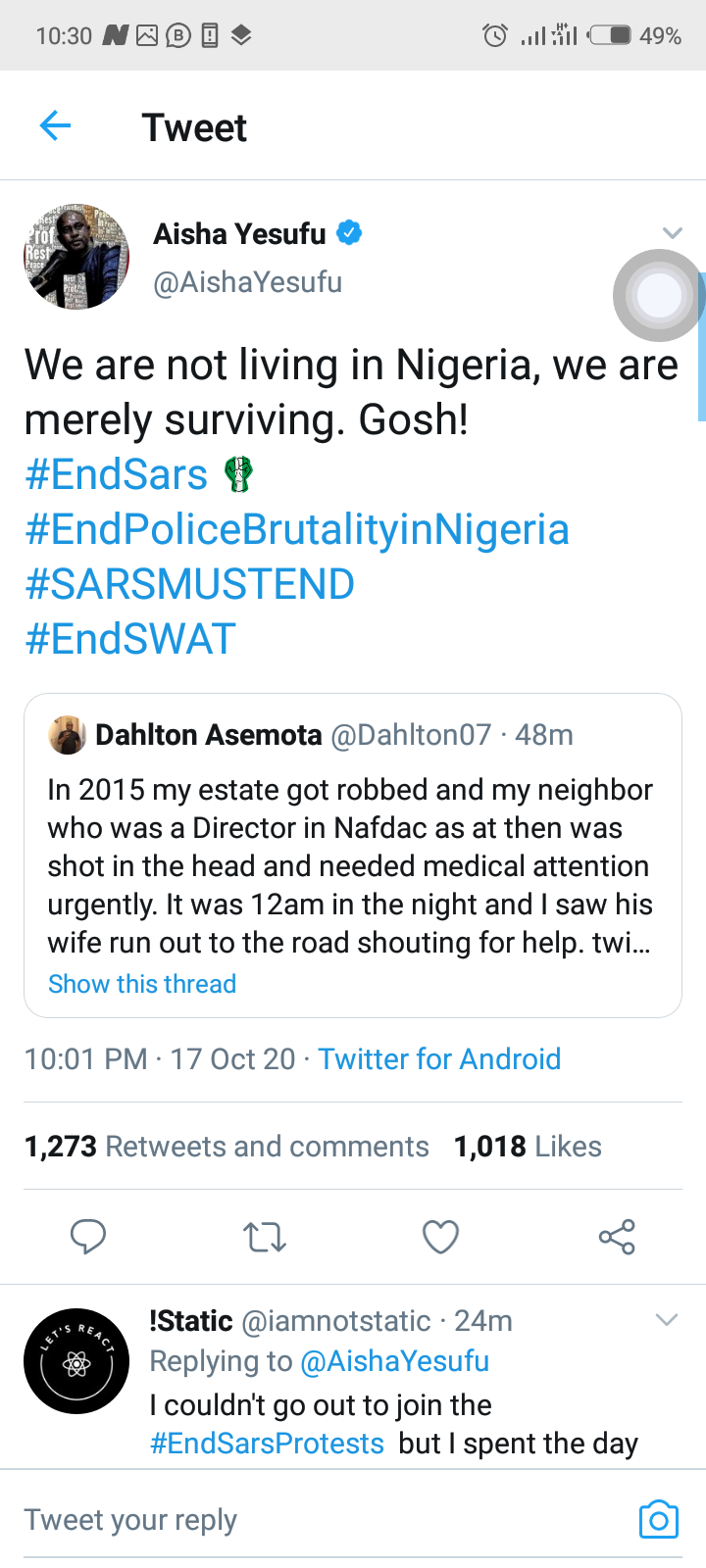 Like I said earlier, the reply came after a man narrated how he saved a fellow neighbour's life even in the face of being afraid of police. The man said that the incident happened in 2015, when his neighbor got shot in the head at about 12a.m at night, and there was nobody to help save his life due to fear of being falsely accused.
Read the story below.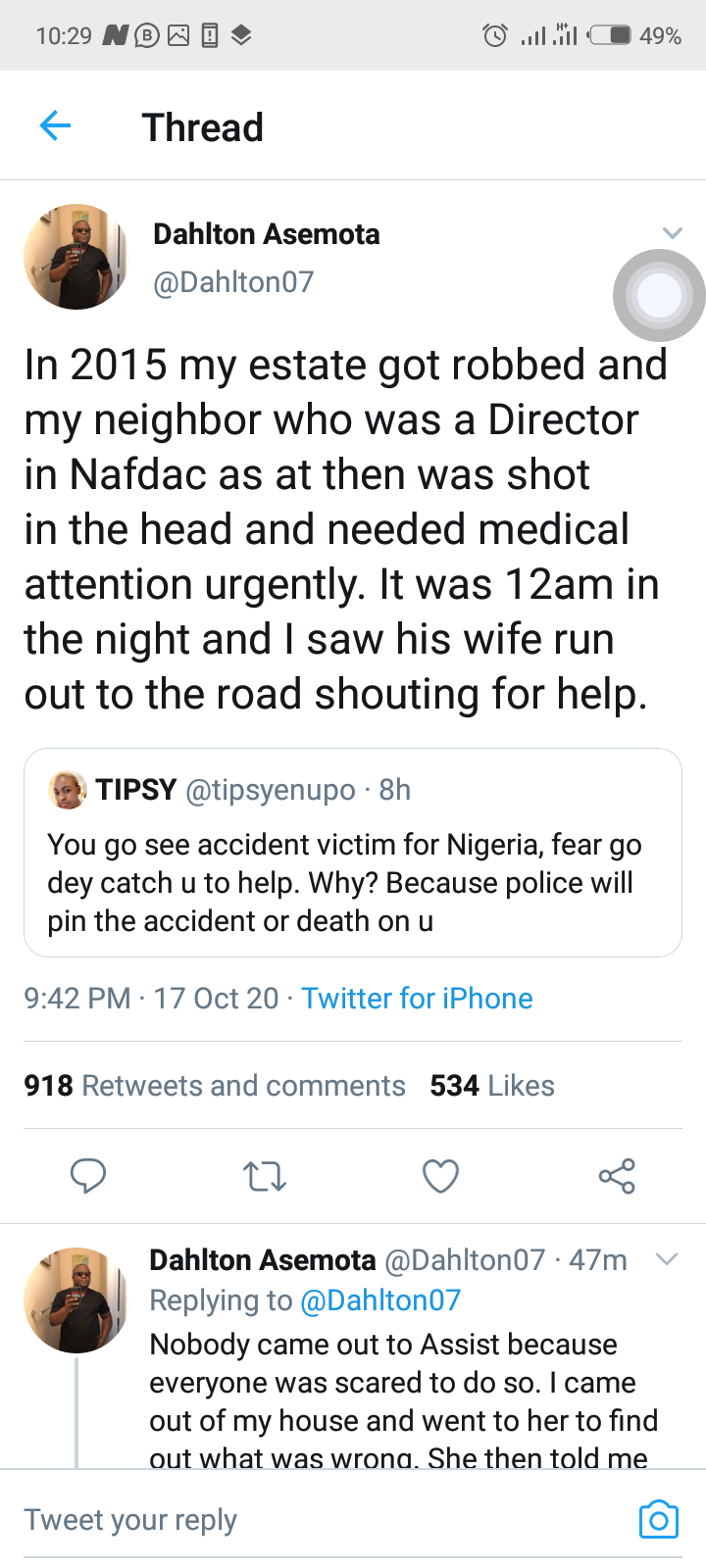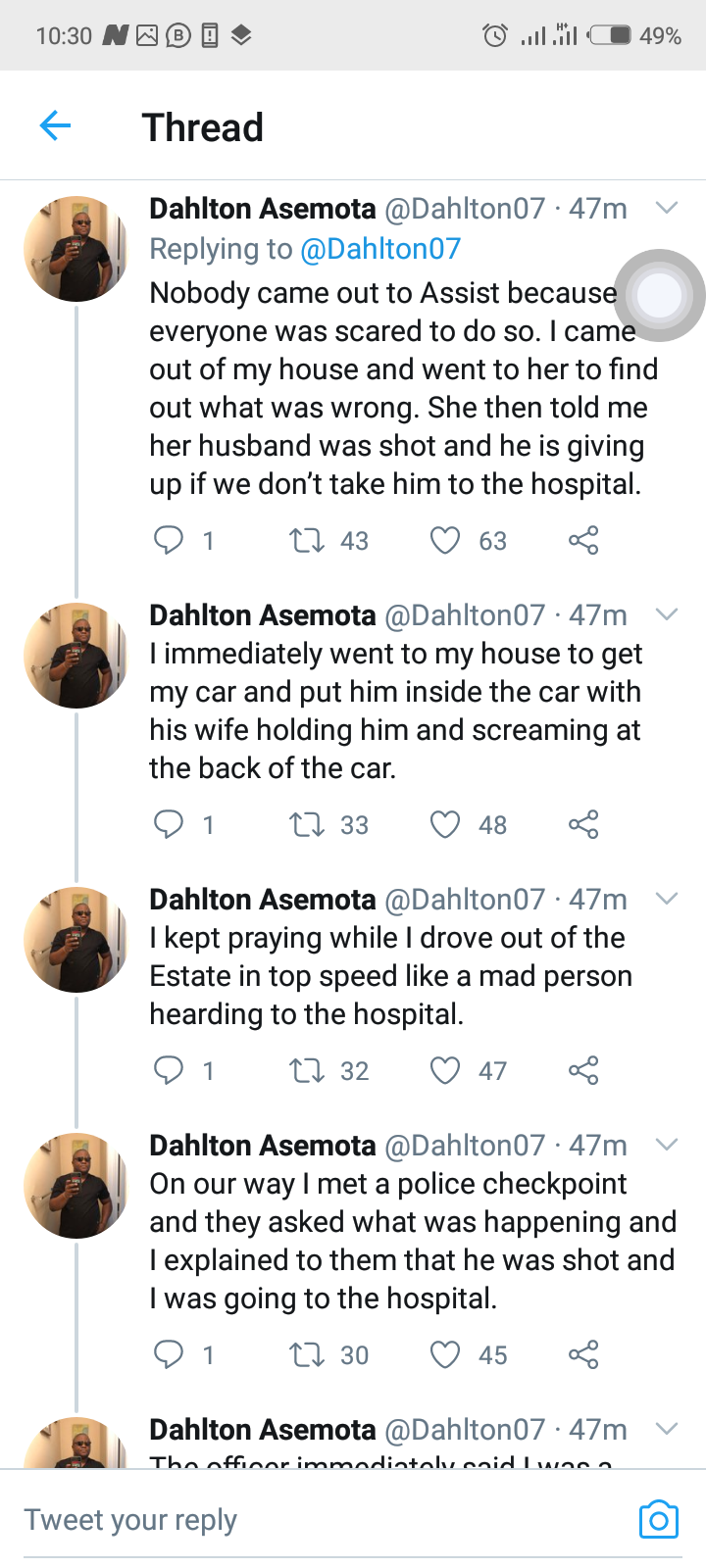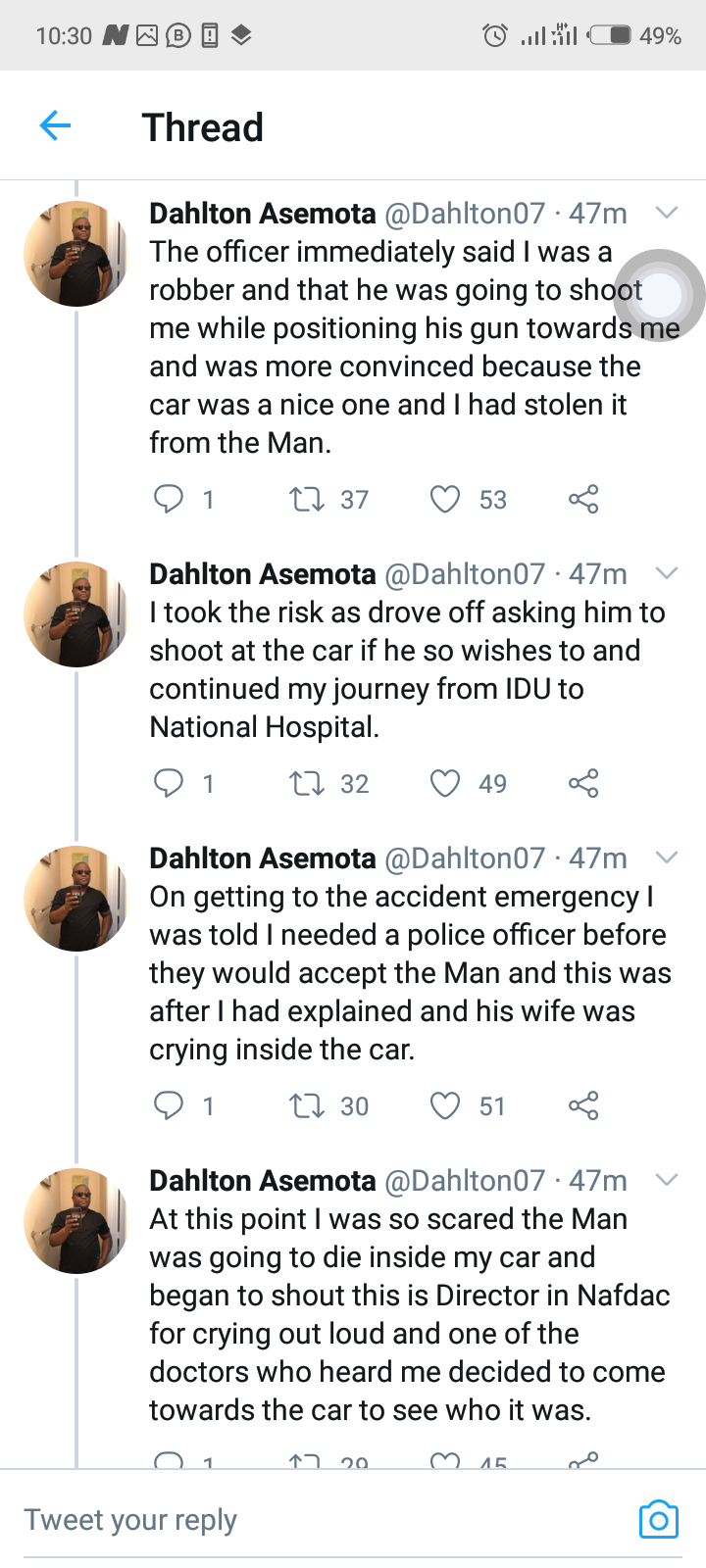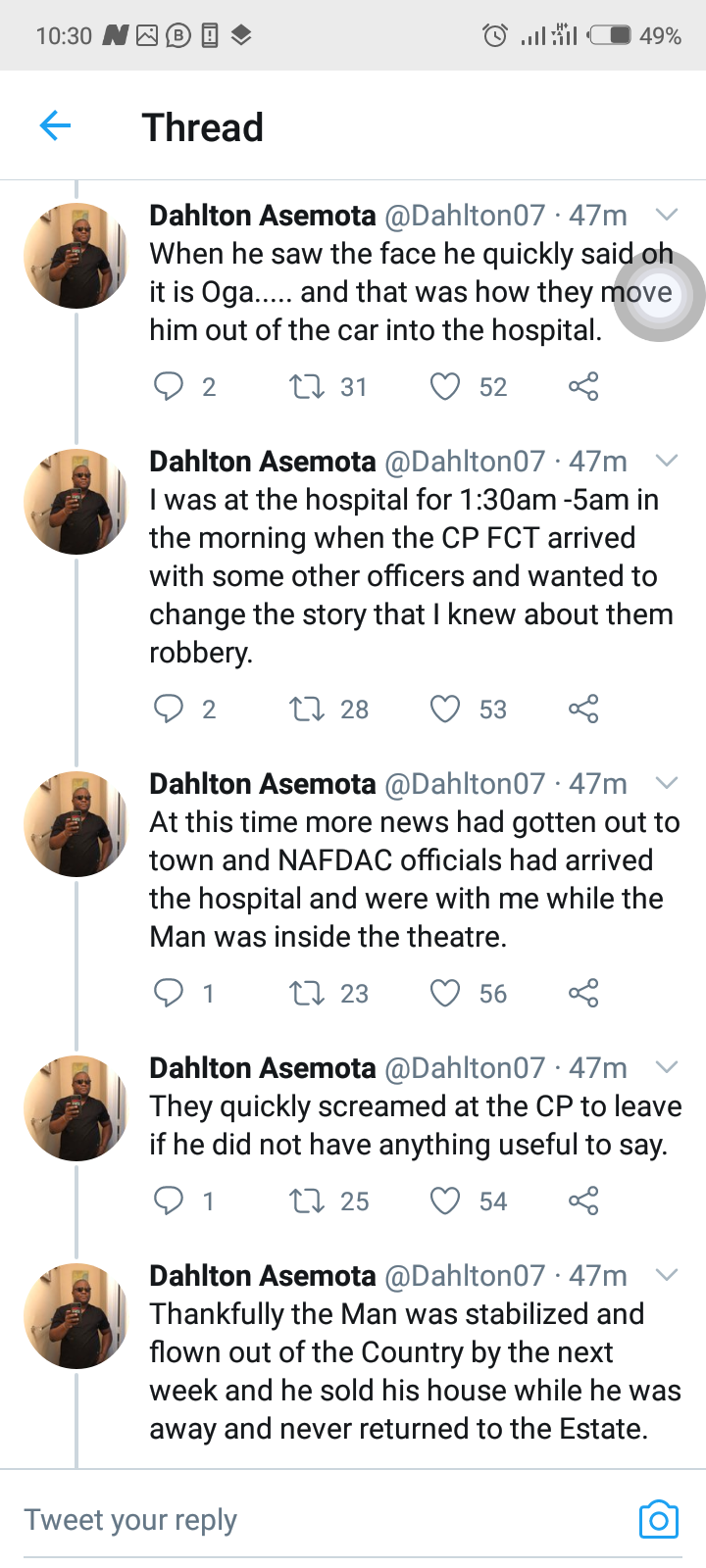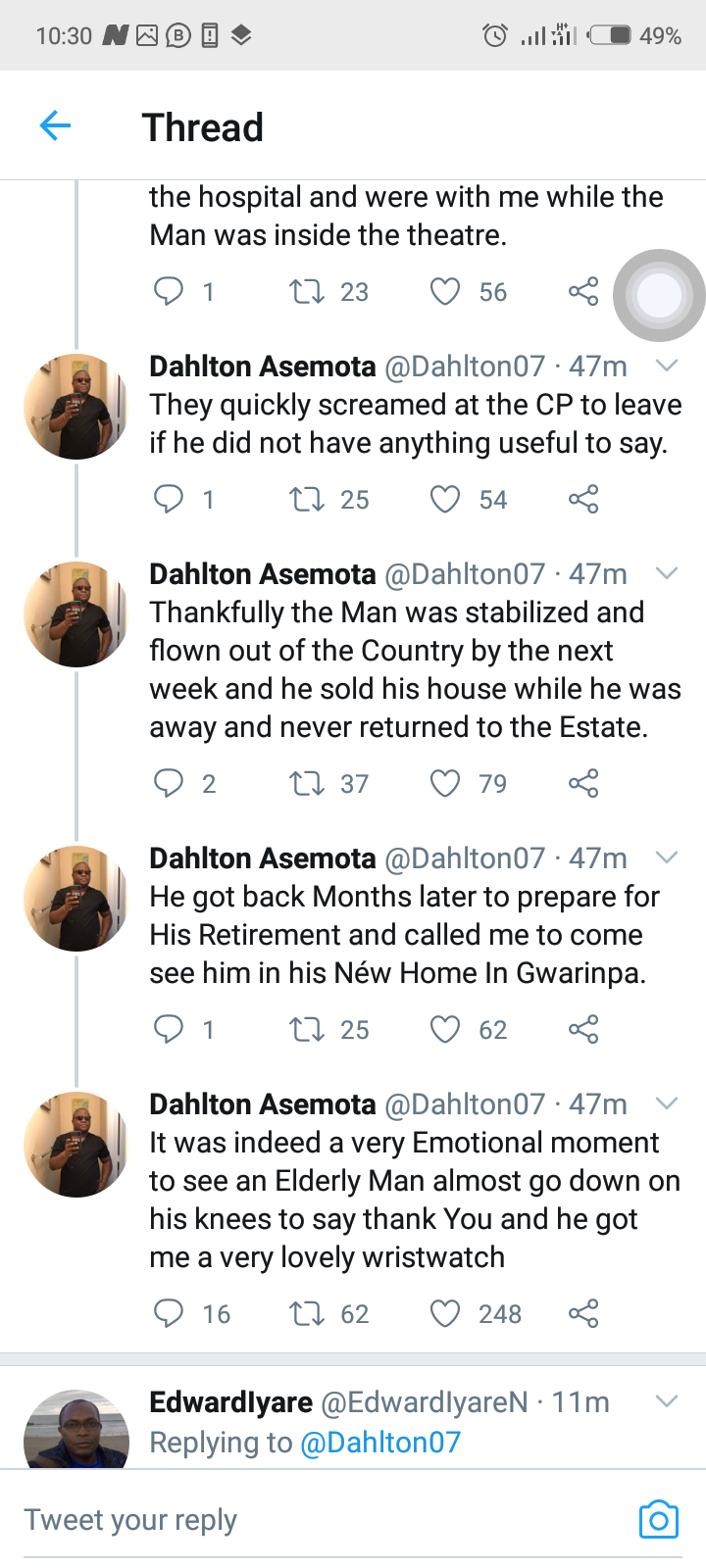 Aisha Yesufu then commented as she felt pity for the man who almoat lost his life and says that Nigerians are only surviving and not living in Nigeria the way they should.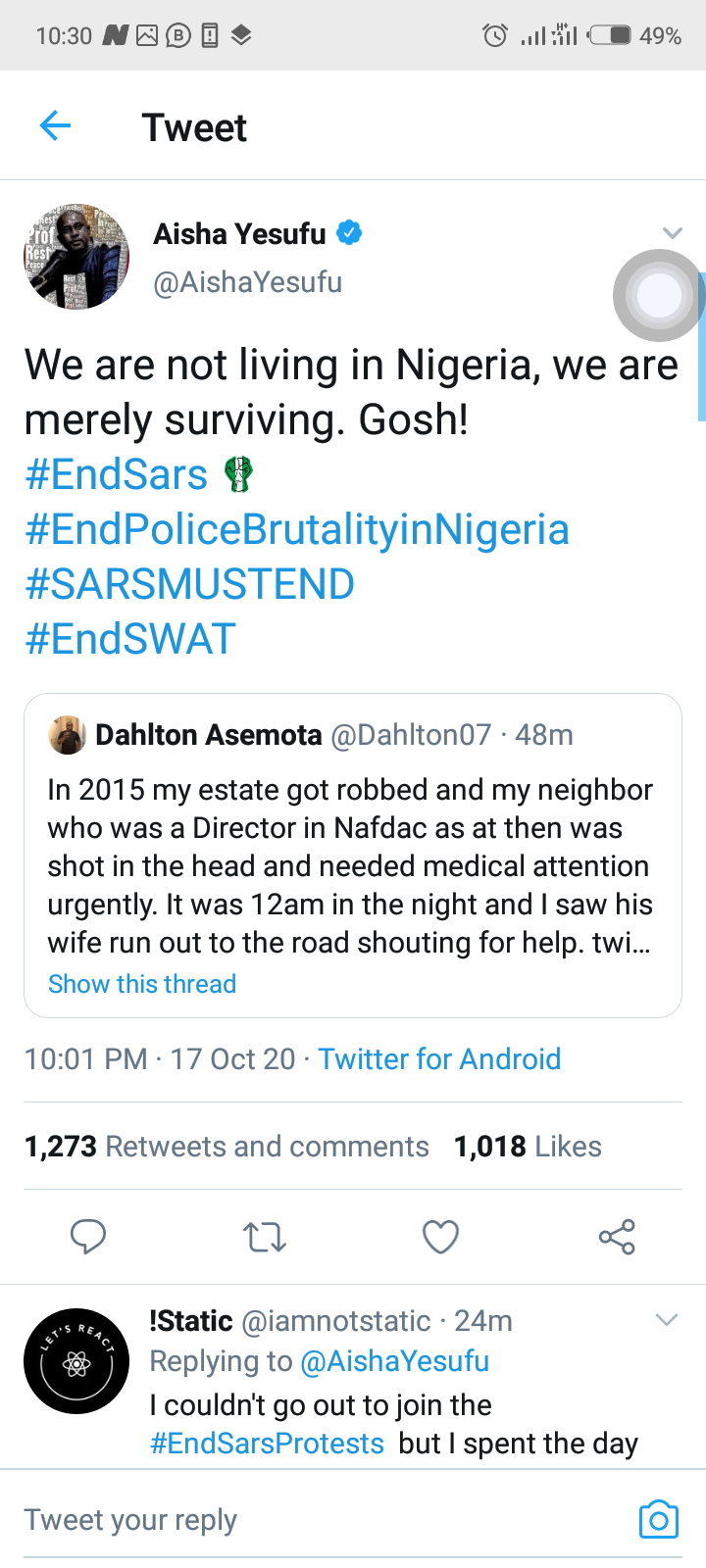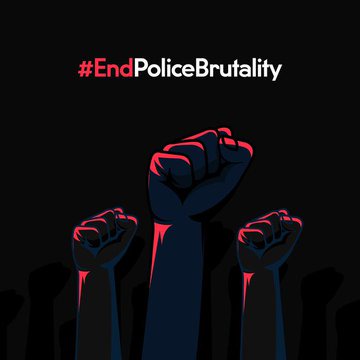 What do you have to say to this? Drop your comments below.
Don't forget to share like and follow for more.
Content created and supplied by: Islamnews (via Opera News )