Honestly speaking, Insecurity in Nigeria is getting worse, bad things happening everyday. I pray that God will save his people.
Below are the latest news in Nigeria today. It is important to know what is happening around you.
1: Buhari says he can't trust the Igbo in trending video.
Former aviation minister, Femi Fani-Kayode in a trending video has revealed the conversation between him and President Muhammadu Buhari in 2013 on why Buhari does not trust the Igbo.
In the video, shot in 2017, Fani-Kayode claims that Buhari told him that Igbo people could not be trusted because of the killings of Northern political and military officers in the 15 January coup of 1966.
Mimicking Buhari's manner of speaking, FFK says Buhari told him: "They killed our leaders. And we can never forget it. It is a cultural problem. You can't trust them."
2: Boko Haram Terrorists Attack Again, Destroy Hilux Vehicles.
This will be the fourth time in the last 30 days the group will be destroying vehicles it captured from Nigerian security operatives.
Militants belonging to the Islamic State-backed faction of Boko Haram, the Islamic State West Africa Province (ISWAP), formerly known as Jamā'at Ahl as-Sunnah lid-Da'wah wa'l-Jihād, have destroyed an Isotrex Phantom two Armed Personnel Carrier, a bulldozer and a hilux vehicle the group captured from Nigerian soldiers.
According to ISWAP,the vehicles were captured on Saturday when the group ambushed some Nigerian soldiers along Goniri-Gorigi Road in Borno State.
3: Nigerian Youths threaten fresh protest.
Some Nigerian youths have threatened to hold a fresh protest over the decision of the Lagos Judicial Panel to return the Lekki tollgate to its owners (LCC).
The Lagos State Judicial Panel of Inquiry probing the alleged killing of #EndSARS protesters by soldiers at the Lekki tollgate had, on Saturday, approved the reopening of the tollgate.
The decision was taken by the chairman of the panel, retired Justice Doris Okuwobi, and four other members of the panel.


4: Afenifere backs Soyinka, says herdsmen crisis may lead to civil war.
Pan- Yoruba group, Afenifere, says Nobel Laureate, Prof. Wole Soyinka, is right that the herdsmen crisis rocking the South- West region may lead to a fresh civil war.
It also called on members of the international community to be interested in the herdsmen crisis and intervene to salvage the country from the present mess.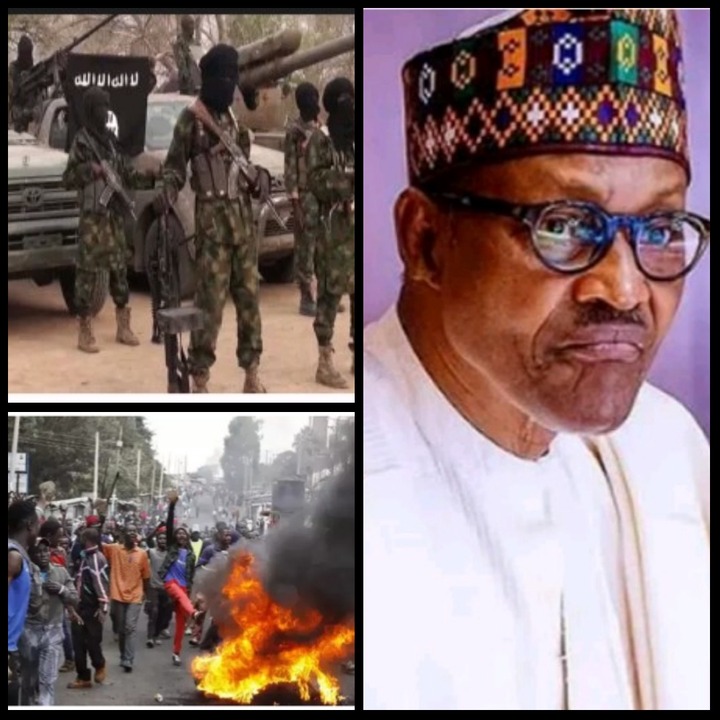 Buhari don't trust Igbos, what can you say about it? Share your opinion in the comments section.
Content created and supplied by: Updateguru7 (via Opera News )