Any student or graduate who's familiar with the Nigerian tertiary establishments must have heard of the term 'Cultism' and how it has reshaped the life of many students.
There is this belief that once a person joins any form of group, they do so willingly in order to achieve some goals be it social or financial in nature but those are individual perspectives. Some persons are forced into joining these groups and they are left with little or no option that to succumb.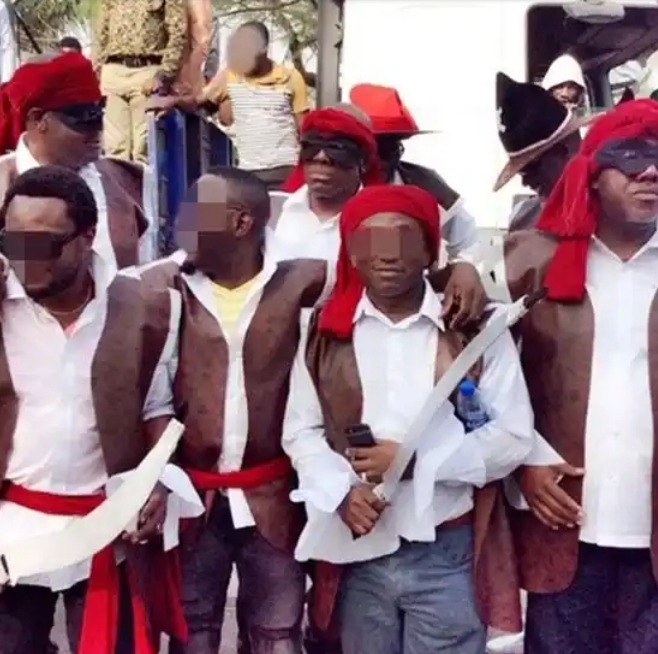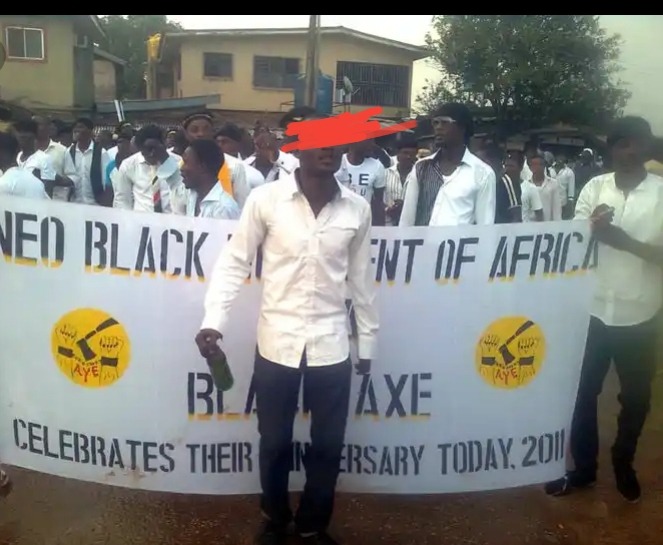 A man named Dr. Joe Abah who is internationally renowned and a product of the University of Calabar and London Guildhall University, United Kingdom has taken to his Twitter page to ask what cultism entails. He asked in good faith so as to compare and contrast between the many responses in order to be well informed.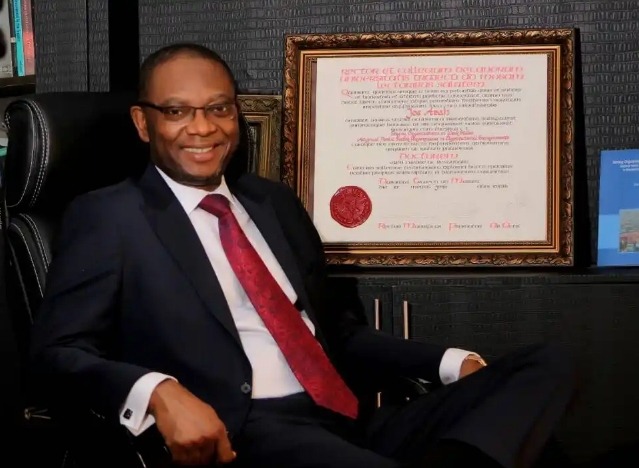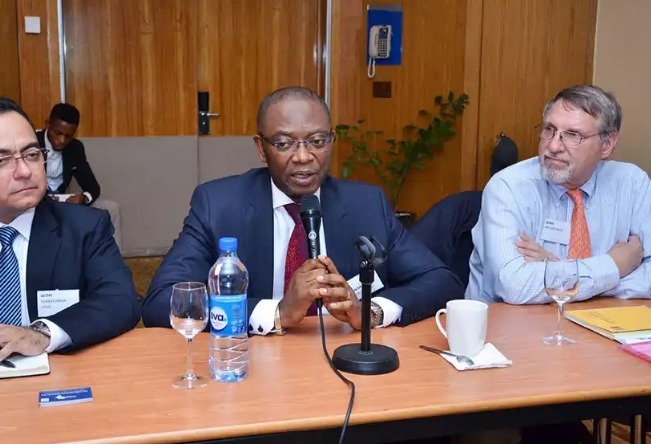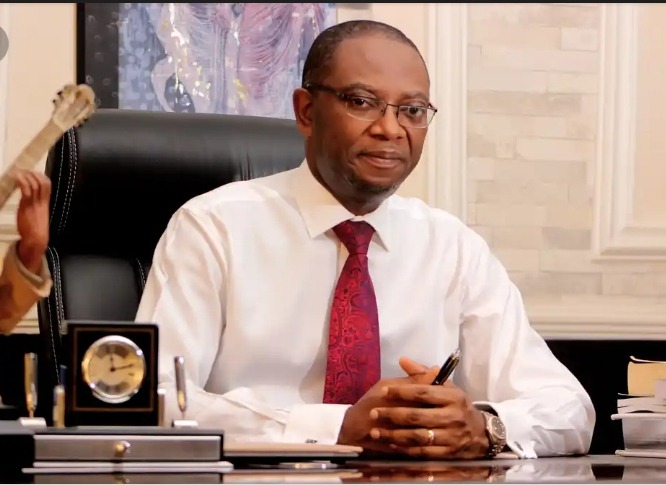 Dr Joe Abah isn't a regular person with no class as some people might think he asked that question with some ulterior motives, he's a successful person who has served the Nigerian government between 2013 to 2017 where he took a post as Head of the Bureau for Public Sector Reform, and he's currently tied to an International Development Agency overseeing some good initiatives in the country.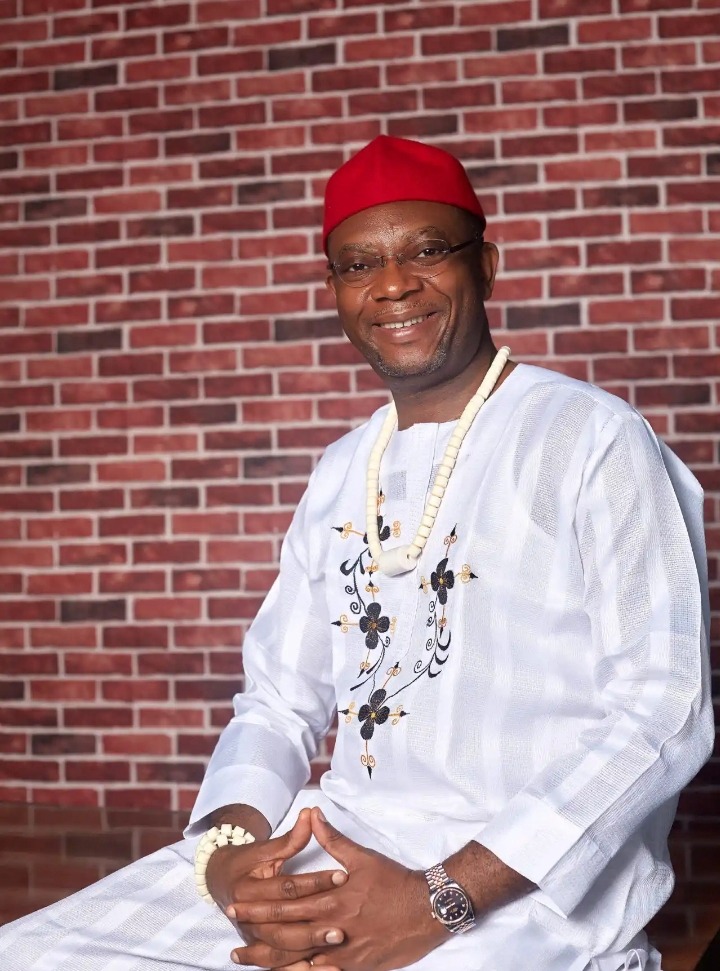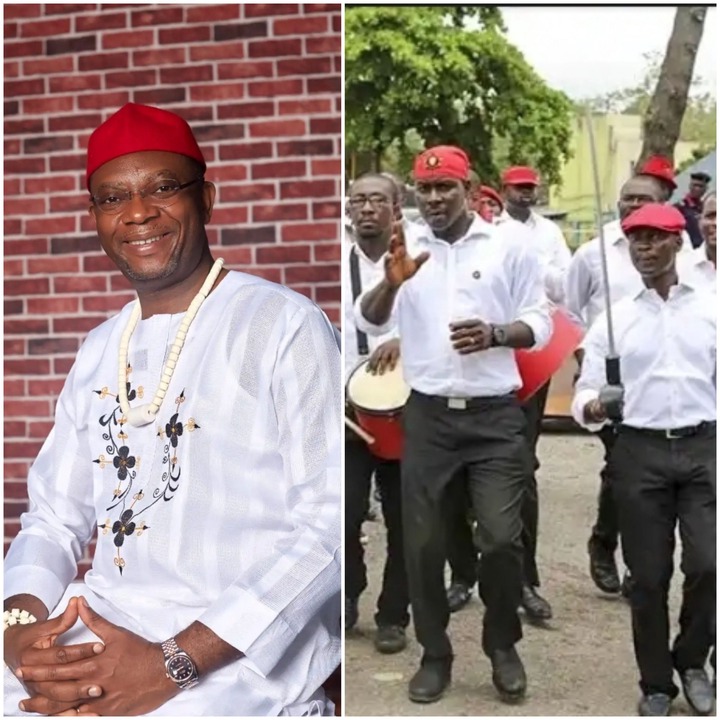 His question reads; "Who can educate me about cults in Nigeria please? Beyond the myths, what actually goes on in cults? What happens in student cults and the more adult ones? Does any cult actually do anything good? Are they all criminal enterprises? Does membership make you rich? #NaijaKnowledgeX"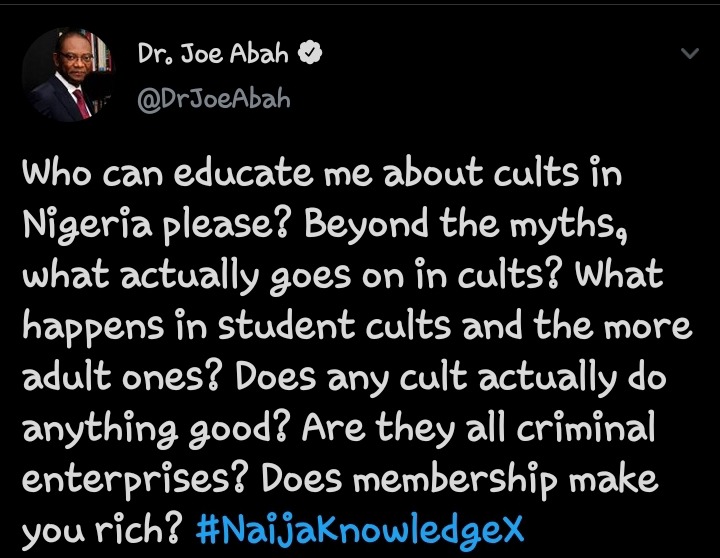 Nigerians were under his thread to help Dr. Joe with some responses even though some said he ought to have had a fair knowledge given the fact that he is an alumni of the University of Calabar.
Below are some of the responses;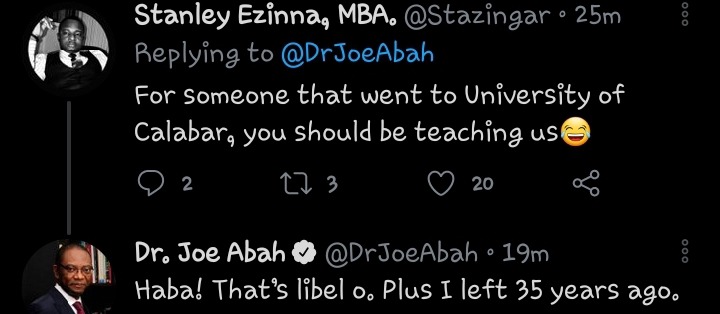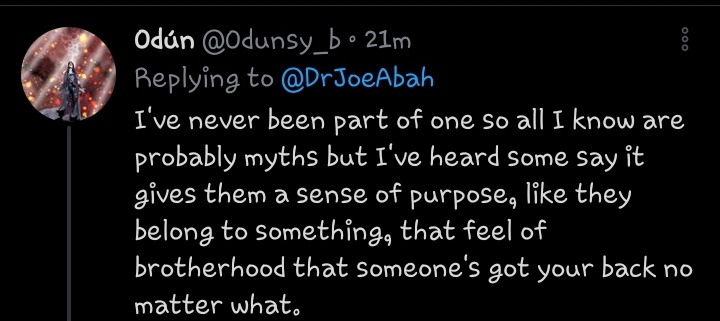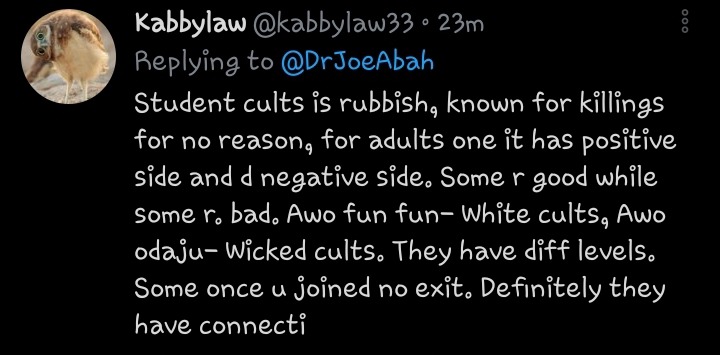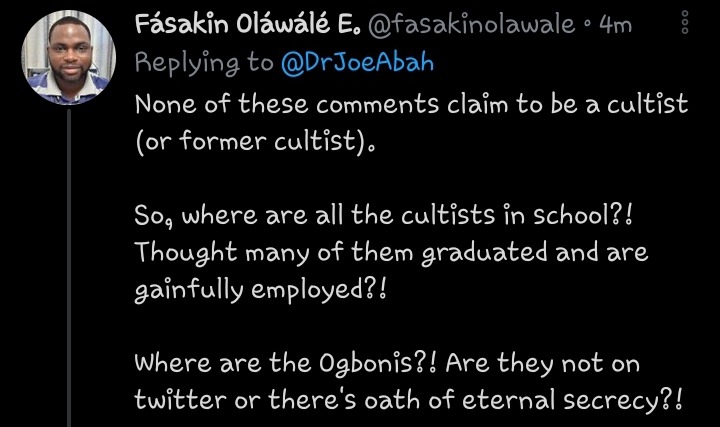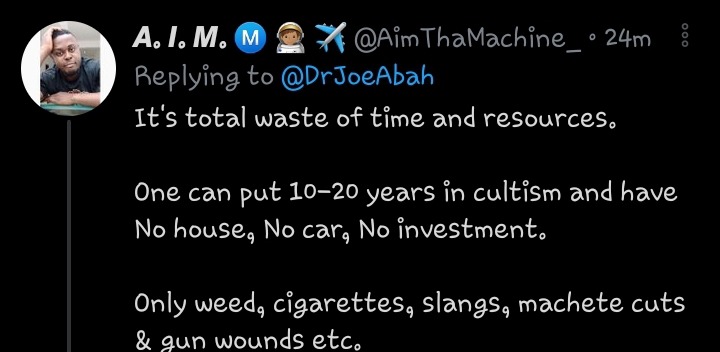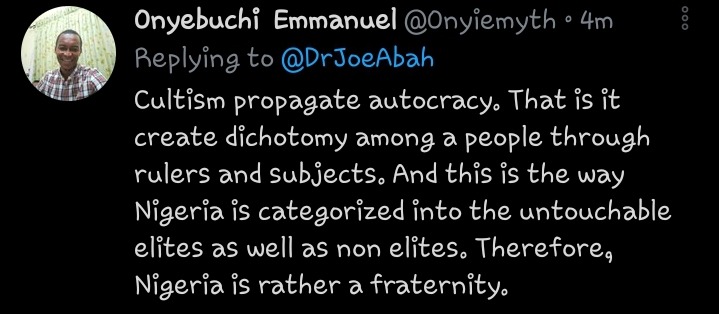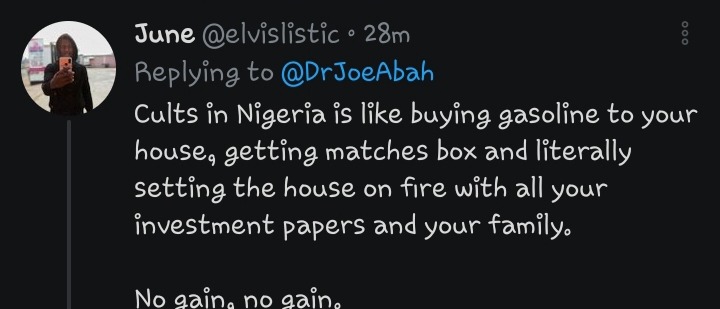 These are just few of the many responses he received and the thread was able to enlighten a few people about the happenings in such groups, it's believed that this would have helped clear some misconceptions about Cultism for those willing to join.
Do you have any advice for young people who plan on joining such groups?
Content created and supplied by: Billixcs (via Opera News )