The governor of Kaduna State in the Northwestern part of Nigeria, Nasir Ahmed El-Rufai, has said that the lack of co-operation among regional governors is one of the reasons why the kidnapping problem has not been resolved, the governor also made it known that most of the Fulani herdsmen have no religion.
In an interview with the BBC, the governor said he had an idea to open fire on the gunmen and there was no question of reconciliation between his government and the kidnappers.
You can watch the video by clicking here
"If the federal government does not give us the air force and the ground forces, these forests have been invaded and these terrorists have been killed at the same time, then we will continue to be in trouble," the governor said.
According to him: "We in Kaduna are cooperating with Niger State. The governor of the state calls from time to time to gather information. We are doing things with them."
He made the remarks as the militants continued to launch several attacks on the region.
His remarks also differed from those of some regional governors who see reconciliation with the militants as a solution to the insecurity plaguing northwestern Nigeria.
Just about 20 seconds towards the end of the video, governor Nancy ly told the BBC correspondent that Sheikh Gumi is his friend, "I have told Gumi that most of these Fulani don't have religion."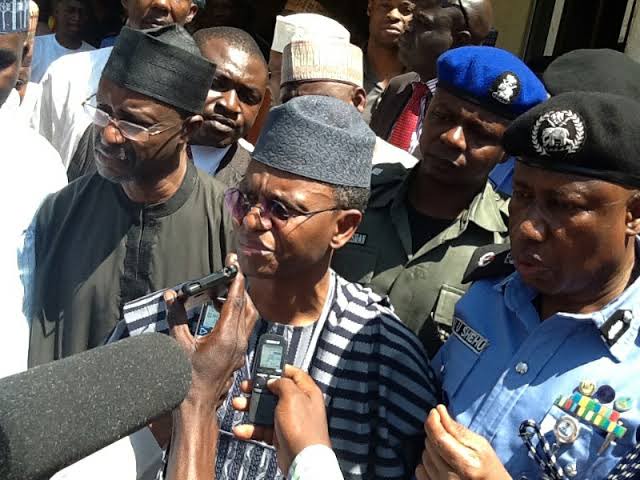 But he is on an opinion that the government should look into the matter and forgive them, which is impossible according to governor El-rufa'i.
Content created and supplied by: OnlineReporter (via Opera News )