February 8, 2021.
Former Aviation Minister, Chief Femi Fani Kayode is a PDP chieftain and an integral member of the federal executive council during the days of PDP at the helm of power in the country.
FFK, Reno Omokri and others were regarded by Vanguard news as one of the top voice against the opposition in the year 2020. This recognition is connected to how FFK contributes to national development and the way he call the attention of the present government to policies made and issues of national development.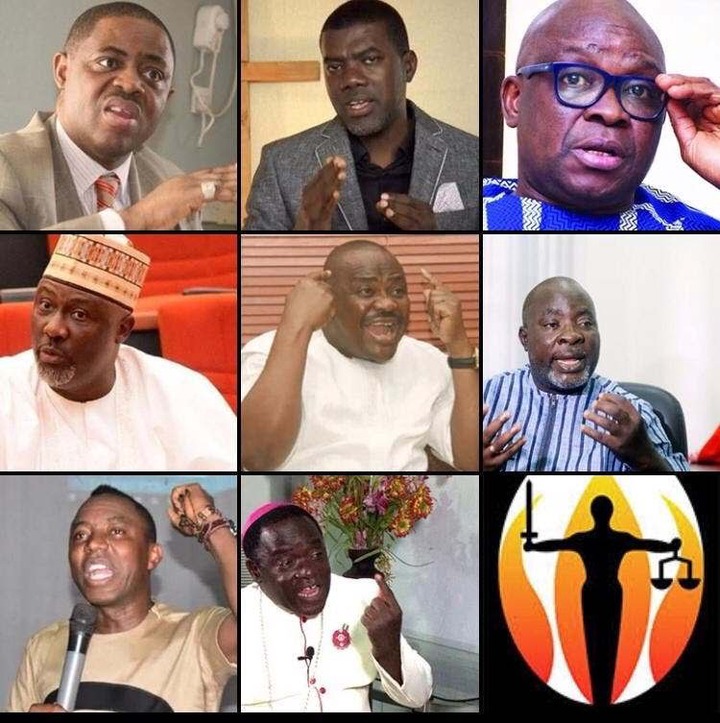 According to FFK, he has been going around to different states visiting state governors to talk to them about how to shun party politics and discuss things which can make Nigeria a better place to be but his visit to Ekiti and Akwa Ibom state governors raises dust among the political class and the press. After his visit to Ekiti state, members of the APC in the state berate Governor Kayode Fayemi for hosting a notable opposition member in a state governed by APC and this fueled rumor that Fayemi is pitching tent with the opposition.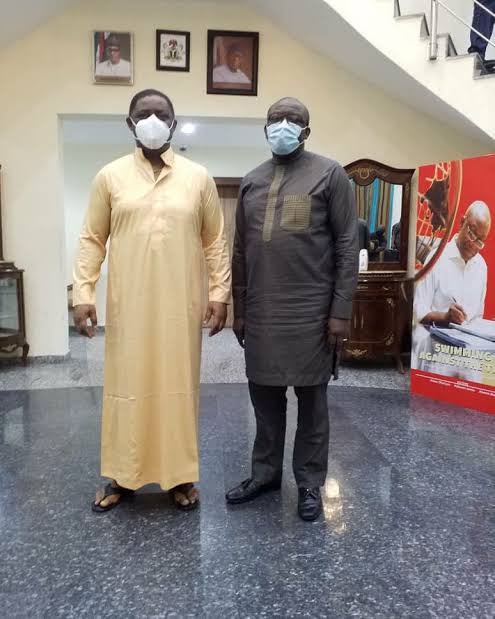 In another development, FFK paid a courtesy visit to Akwa Ibom state where he met with the Governor and this according to him is to discuss on how Nigeria can grow. However, this visit brought up criticism after FFK lashed out at a journalist who asked him a question during a press address. The journalist asked FFK that what was the essence of him travelling around and who is bankroll in him? In his response, FFK blast the journalist calling him names and this made the union of journalist in another state where he is to visit next call for the boycott of FFK's Press conference in the state.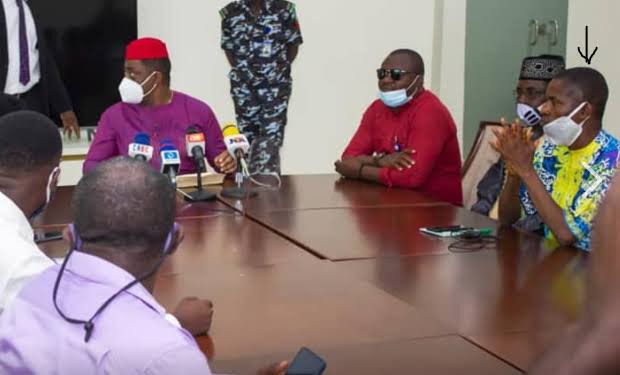 In a new development, FFK has come out to reveal an APC Governor he met with and what they discussed during their meeting. The PDP man took to his twitter page to announce that he met with Governor Yahaya Bello of Kogi state at the government house and revealed what they discussed.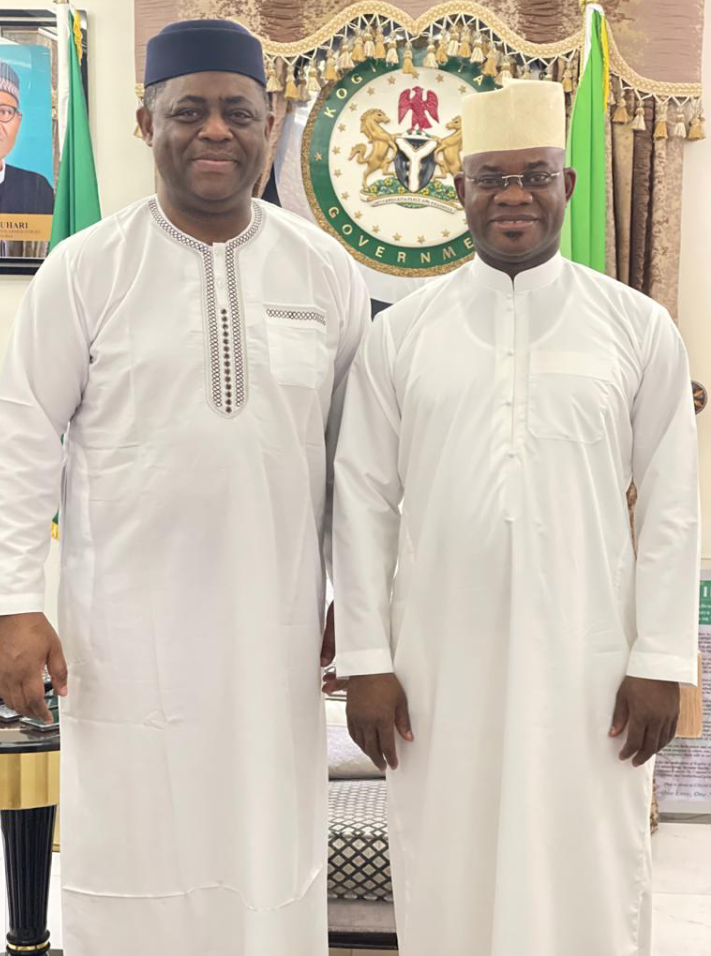 While making known the purpose of his visit, FFK revealed that the duo had a conversation which is towards the way forward for the country. In addition, FFK said the visit is a clear case of politics without bitterness tagging the discussion as fruitful and productive.
Checkout his post.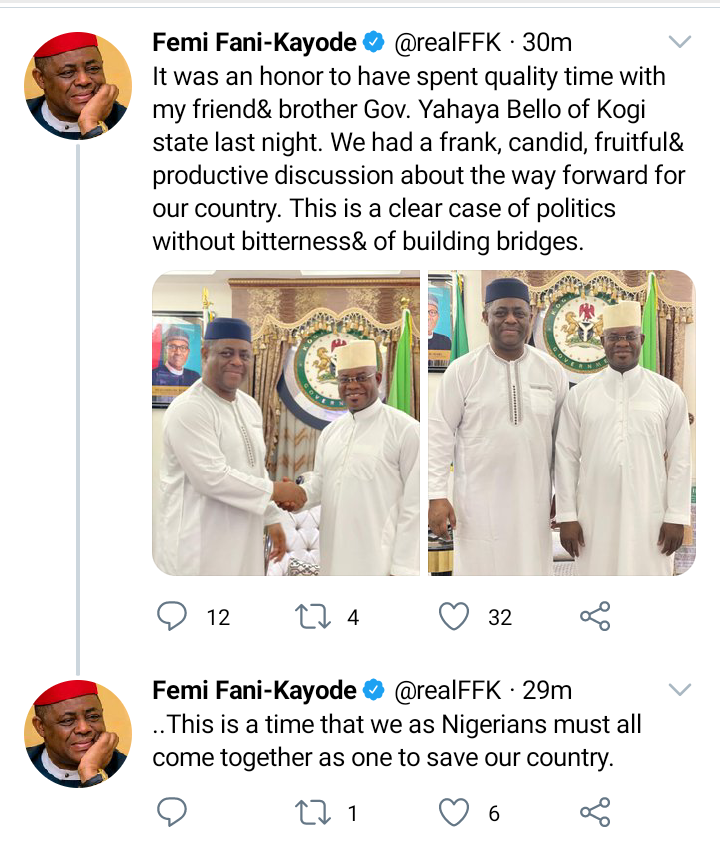 While capping it up, FFK disclosed that this is a time Nigerians irrespective of political affiliation can come together as one to save the country.
After this post was made by FFK, some Nigerians were quick to ask him questions as to the exact purpose of his visit to the governor while others took time to ask that who is bankrolling him.
More so, some alleged that Governor Yahaya Bello is not doing well in Kogi state and said FFK should discuss the poor welfare of the kogi state workers with him. In addition, some others were quick to bring out the fact that politicians are cunny people hence if not FFK should not be mingling with Yahaya Bello.
See their reactions below;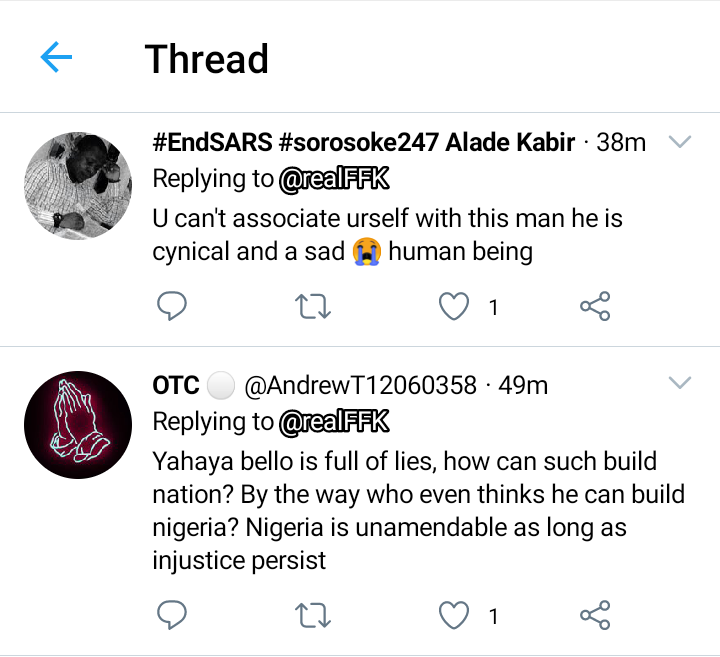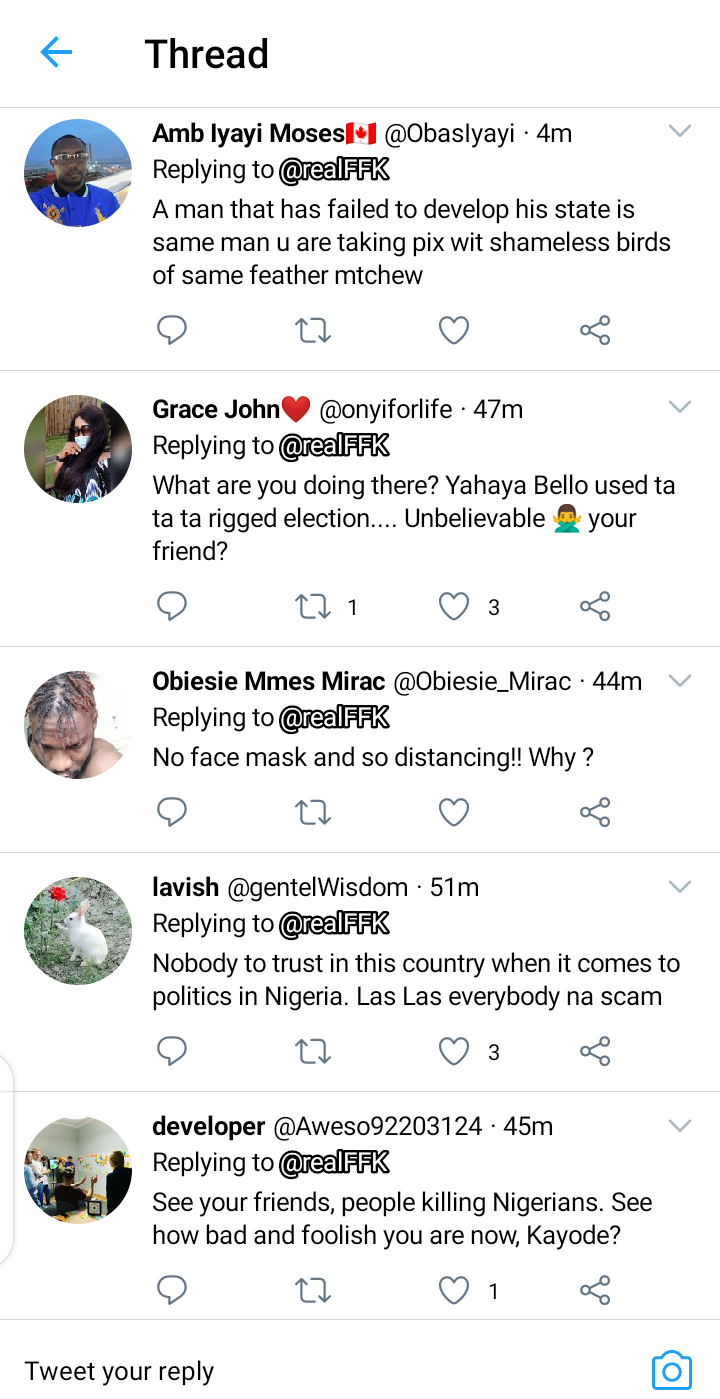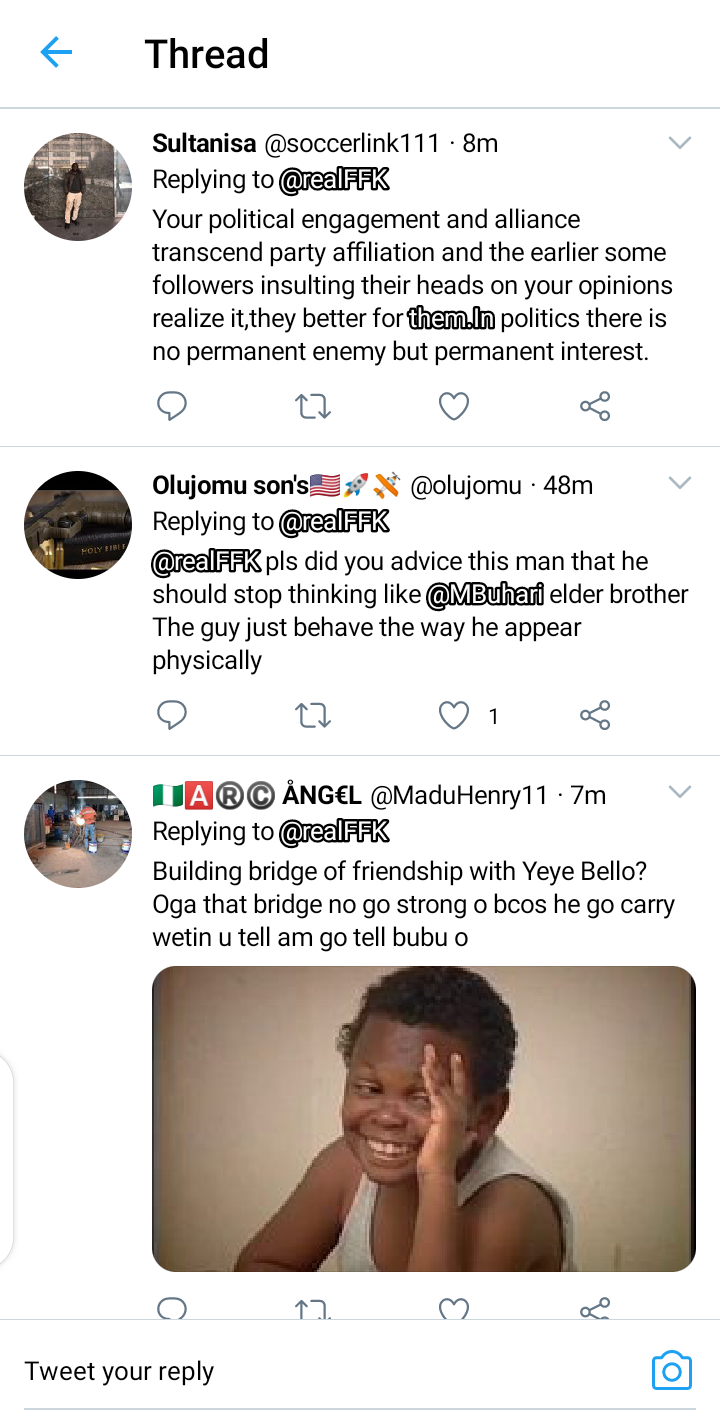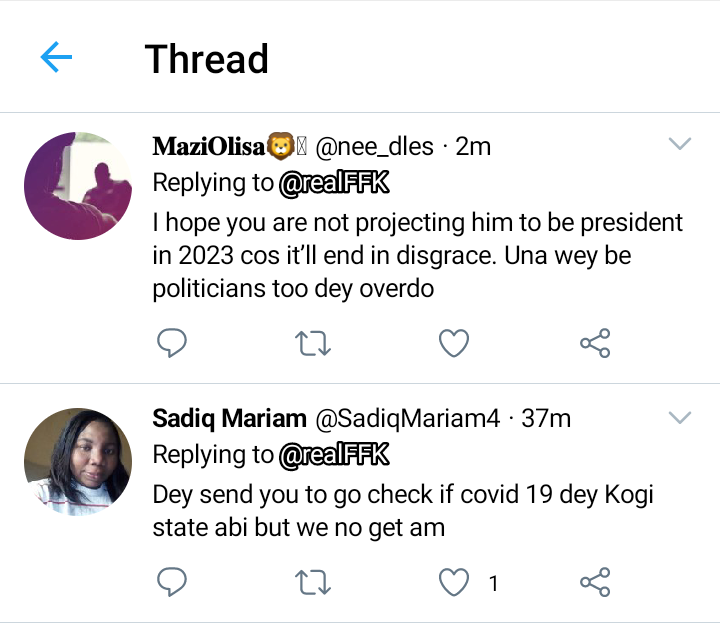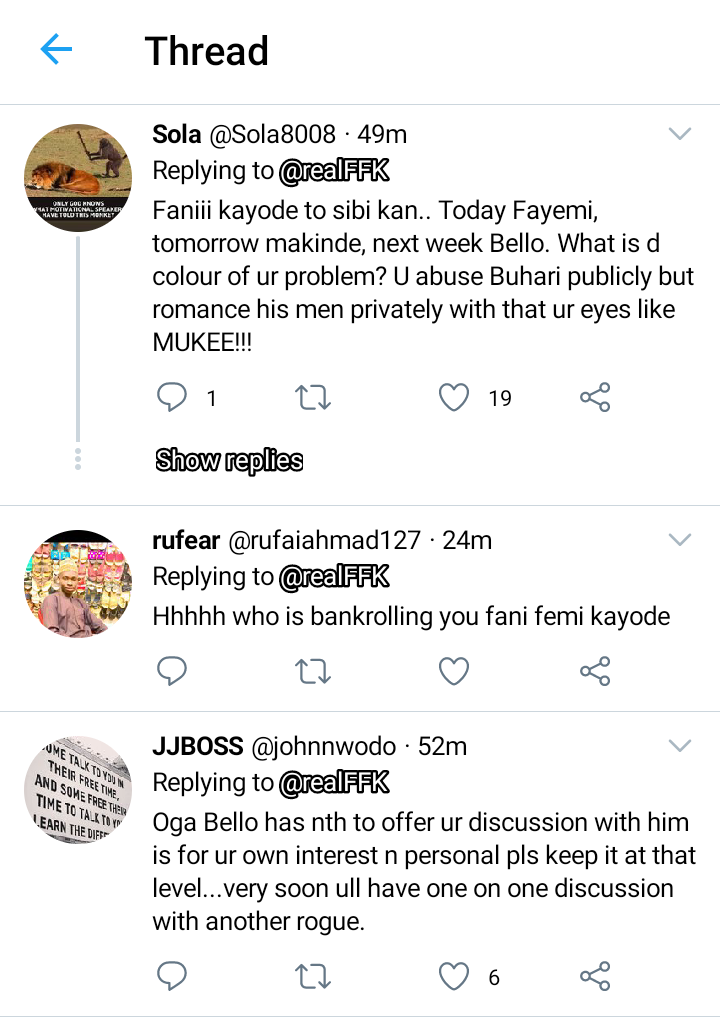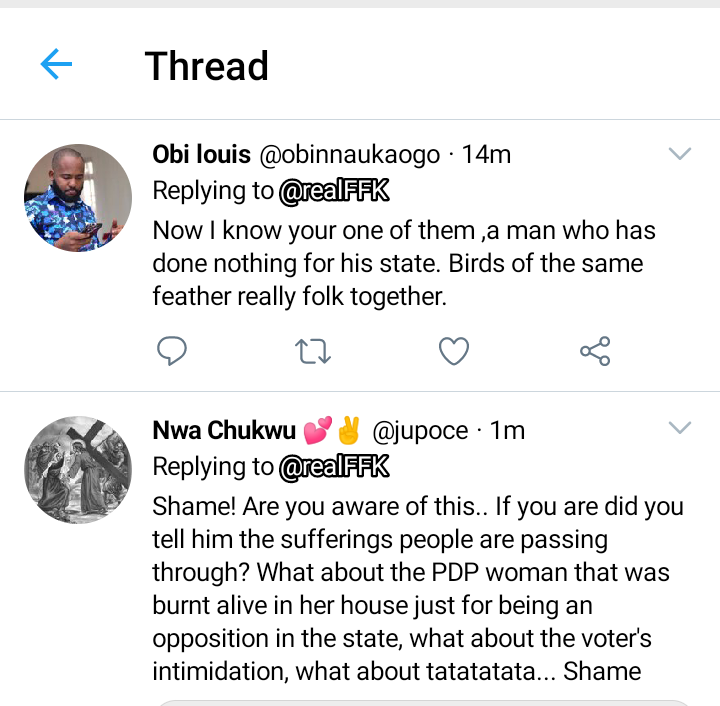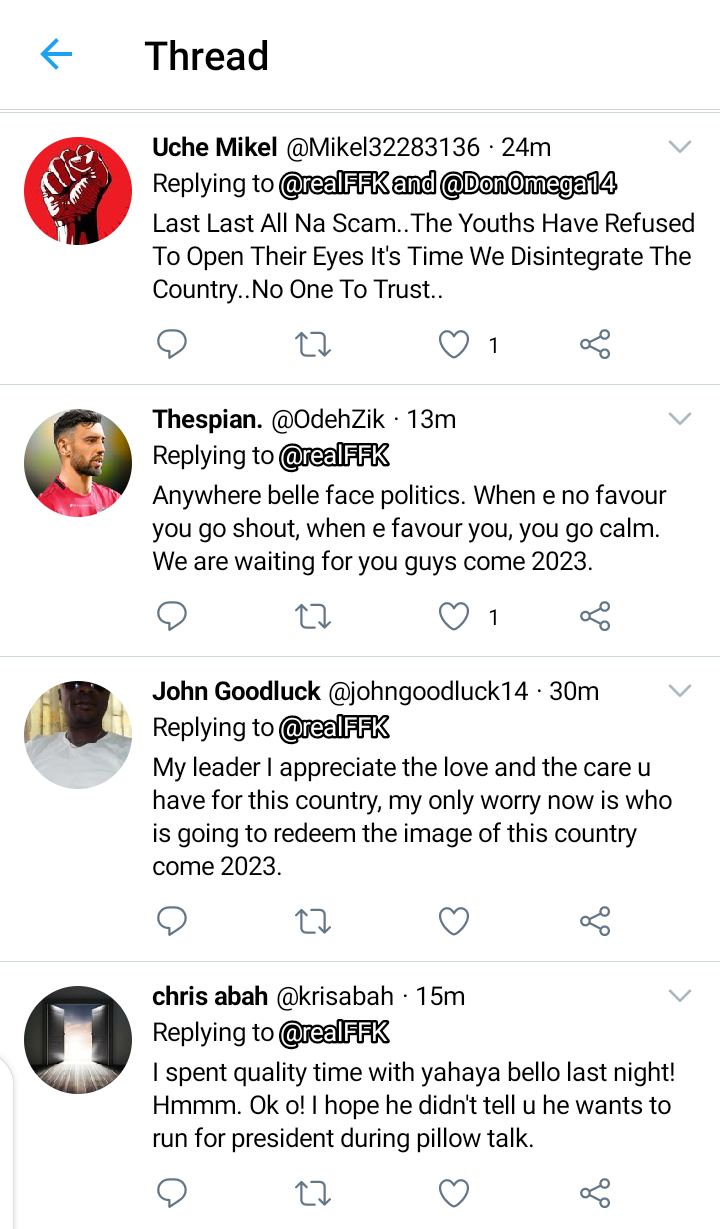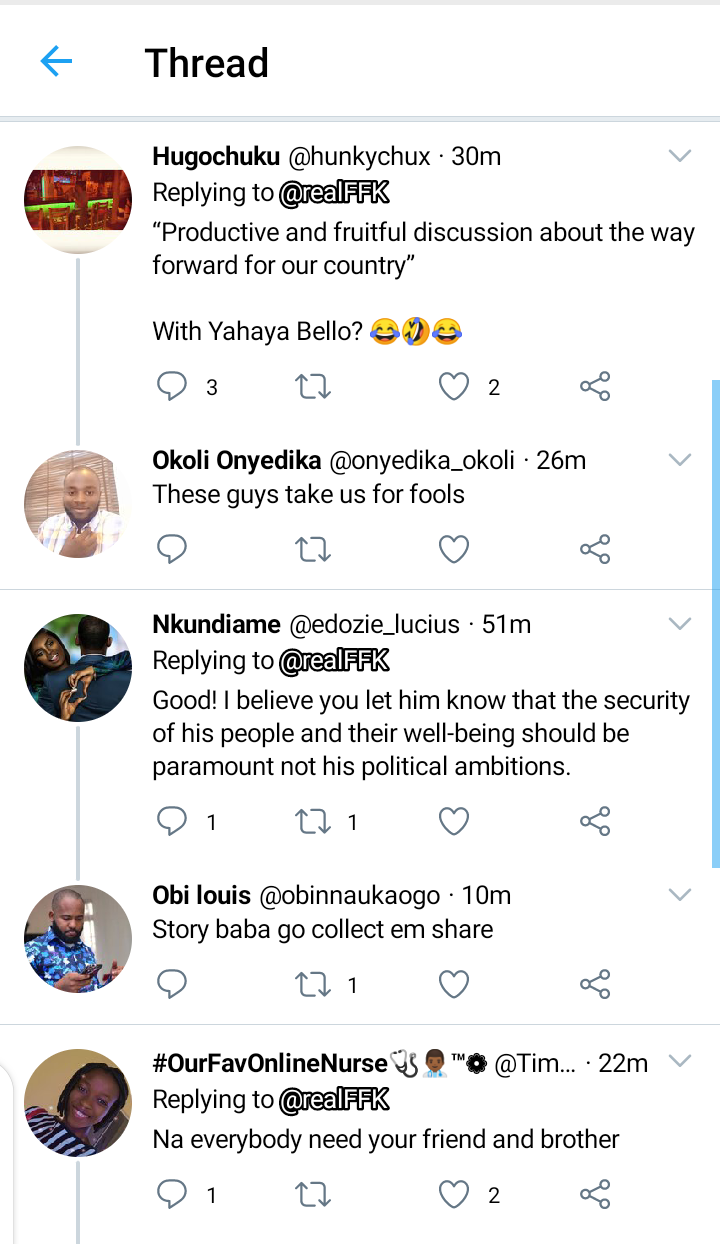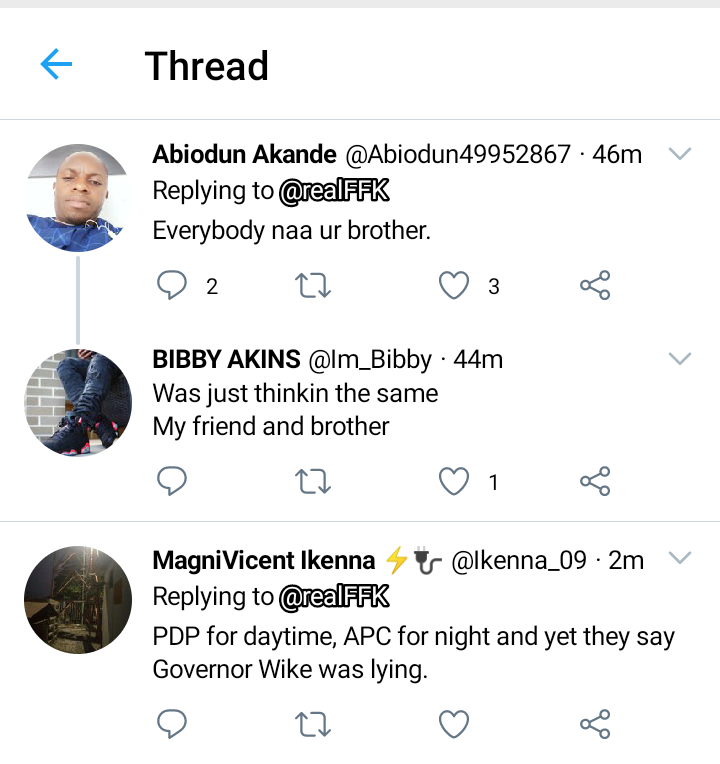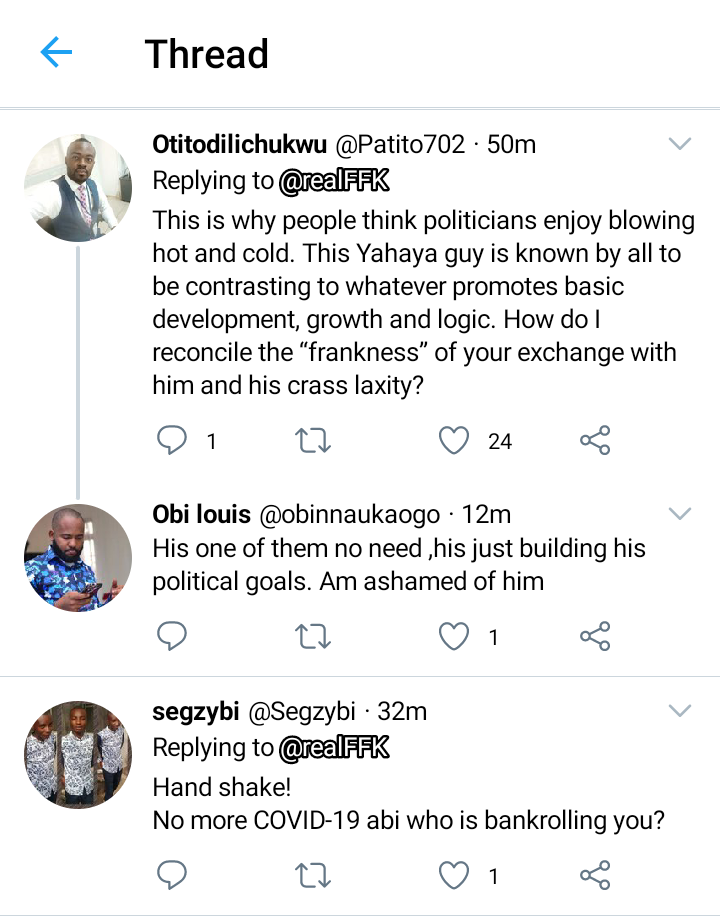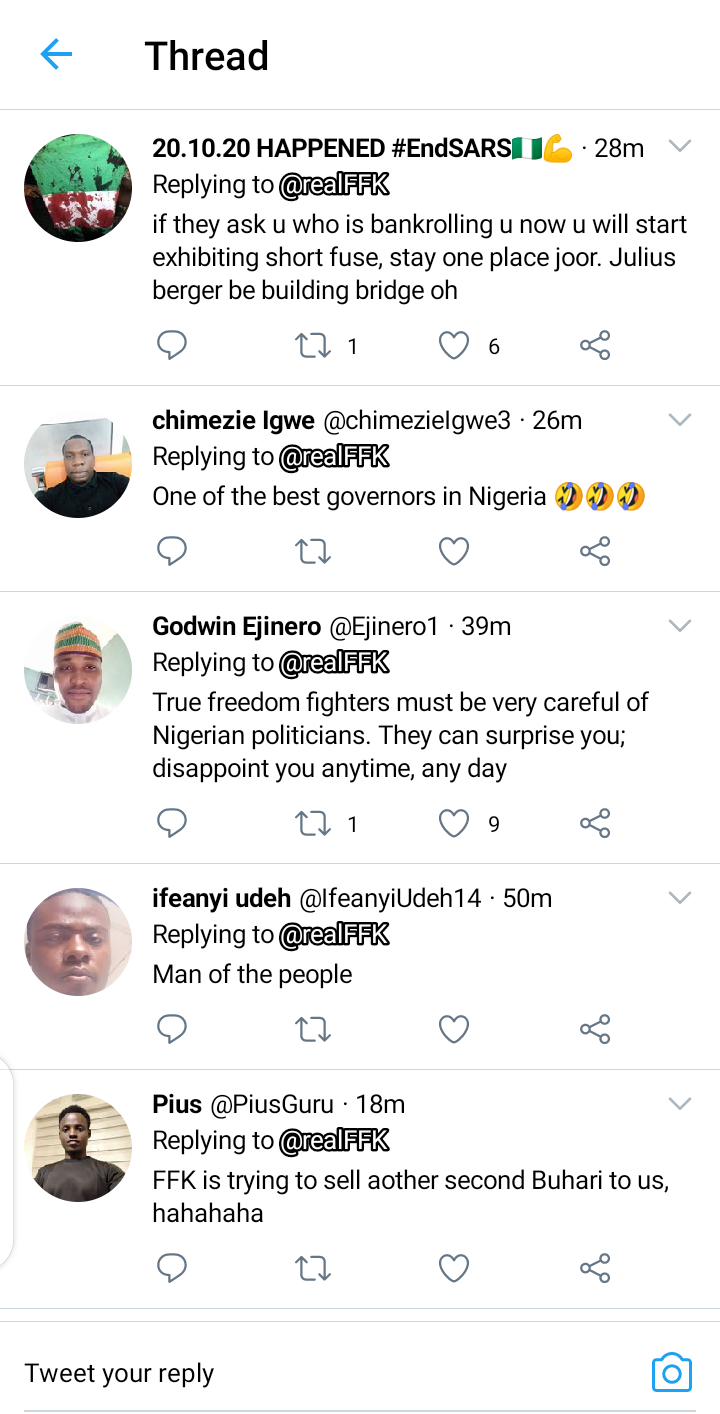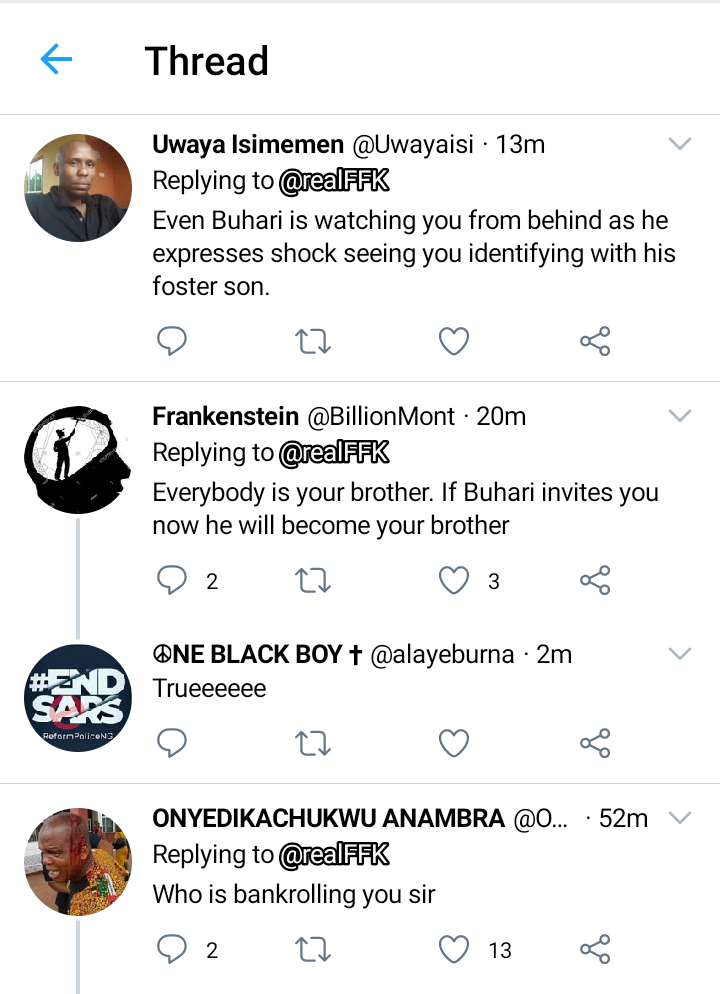 What do you think about FFK's visit to Governor Yahaya Bello?
Content created and supplied by: CityPost (via Opera News )