Breaking News: Niger Delta Militant Release New Video, Vows To Cripple Nigeria Economy Due To Government Insensitivity.
A group of militants from the Niger Delta appeared in a new video released yesterday afternoon in a 1-minute and 34-secons video. In a mask, the cause of the militants to protect the lives of Nigerian soldiers and their people was read, who are now tools to destroy and kill innocent people anyway.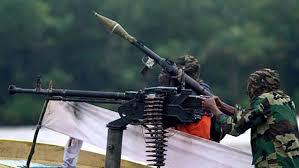 Some people wore military uniforms and lethal weapons such as Ak 47 rifles, rocket-propelled grenades (RPGs), and heavy machine guns that flew through a thick forest.
They added that the Nigerian military treating their people unemployed for taking care of their people, jobless and useless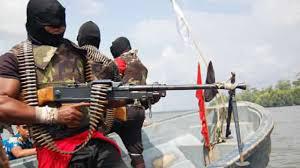 Therefore, they threaten to go to Abuja and Lagos and destroy Government infrastructure. They also threatened oil companies in the Niger Delta that decided to harm the interests of the people of the region.He said"your days will soon catch up with you.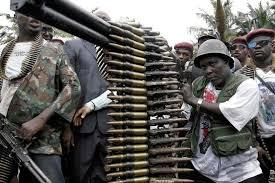 The text reads said: "Due to the negligence of the Nigerian government on the country's borders, the country is now in a crisis. Protests", which the government it created insults its people and the End SARS protest almost crippled the nation economy.
The Nigerian government must provide good governance to its citizens, now many parts of the country are demanding the partition of Nigeria,
The Text Read said As an organization committed to the complete liberation of its people, we will destroy all oil and gas production on land and at sea, and in a short time we will see a slowdown in the Nigerian economy.
Militants in the Niger Delta regularly make videos of such threats, and sometimes make threats. In most cases, however, the government has to negotiate and reward them with security contracts and subsidies for oil pipelines.
The video shows footage of Fulani fighters in the Suhubu forest in Zamfara to this day, in which the government of President Mohammadu Buhari is accused of ignoring their fate. They also want a share of the country's oil wealth.
Link to video
like and share?
Content created and supplied by: Khidir_posts (via Opera News )