As regards the recent ethnicity war between the Yorubas and Fulanis in Ibadan, Oyo State. Four Northern governors have visits Oyo State governor, Seyi Makinde for a peaceful meeting over the crisis. Check out what a Northern senator told them to do as they meet.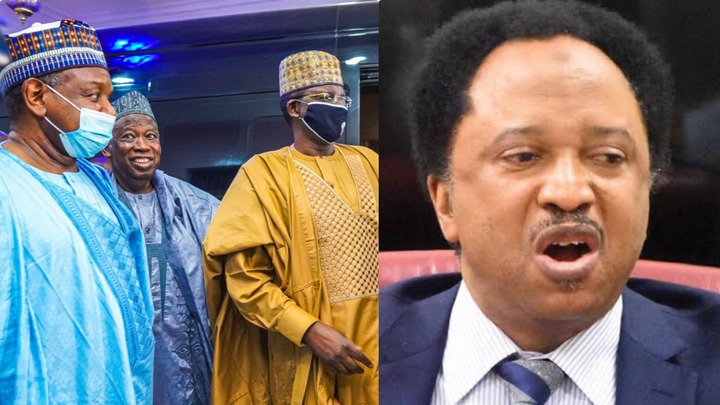 In case you forget, quite some weeks ago, there's violence at the Shasa market in Ibadan, the fight is between Northerners and the Yorubas in the market and it leads to the killings of people and the burning of shops. Counts of people were affected and there are different reports about what orchestrated the war.
Oyo State government under the leadership of governor Seyi Makinde in their efforts to curb down the violence ordered for the closure of the market and stops all buying and selling activities around the market's vicinity.
Recently, another report reached us that Kano State governor, Abdullahi Ganduje, Governor Atiku Bagudu of Kebbi State, Niger State governor, Abubakar Sanni, and Governor Bello Matawalle of Zamfara State has visited Oyo State government house in Agodi Ibadan, the four governors reportedly visit to had a meeting with the State government on how peace will co-exits.
Here are photos from the meeting.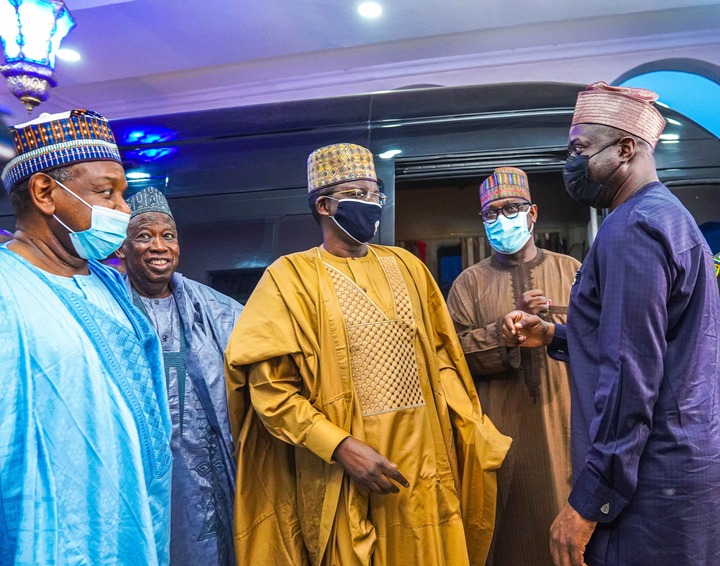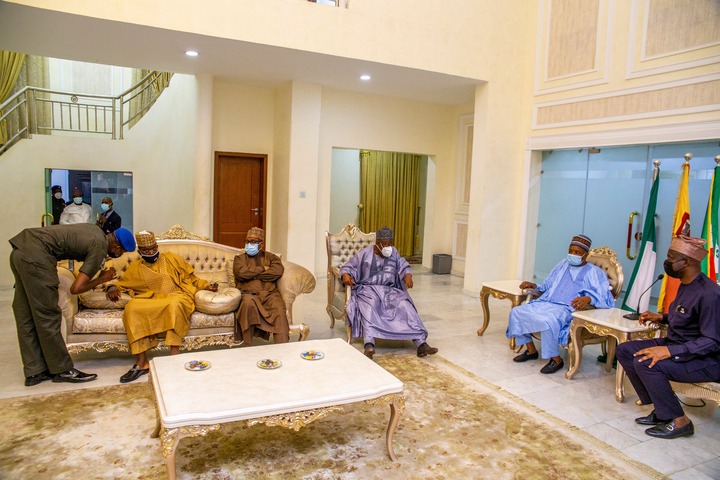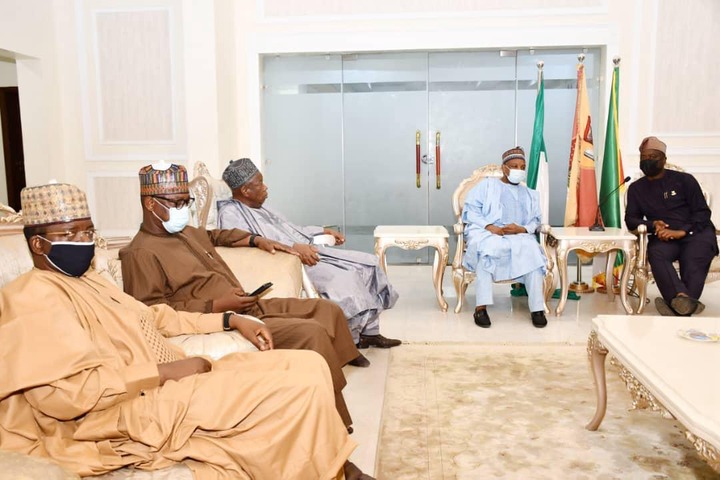 As the report of the meetings surface on the internet, a former Northern senator, Shehu Sani gives words of advice to the five governors, read what he said below.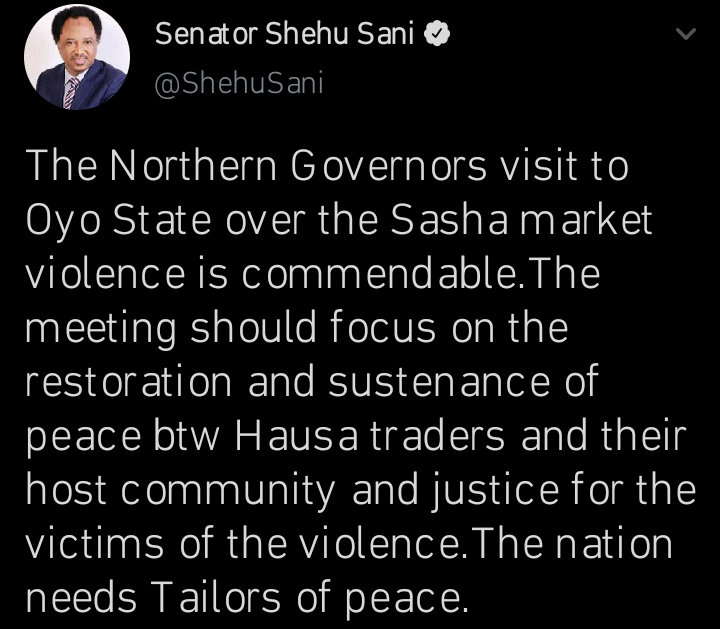 He advised them to make their meeting focus on how peace will reign among the Hausa traders and the Yorubas in the State.
Content created and supplied by: EminentPolitics (via Opera News )