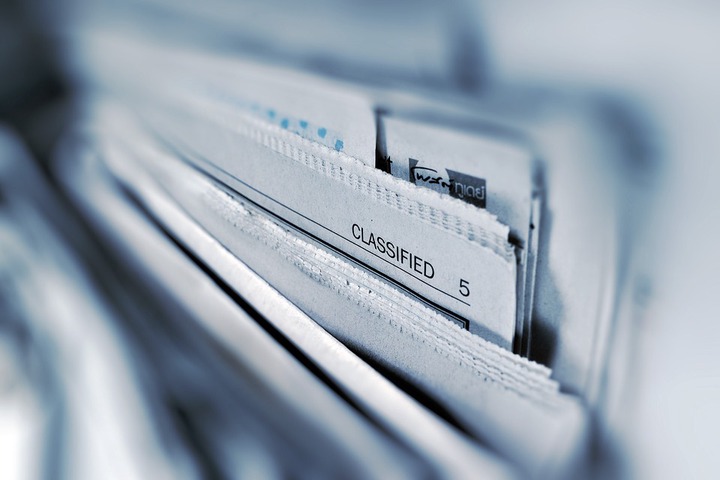 A comment credited to Governor Rotimi Akeredolu of Ondo state that his ruling All Progressives Congress (APC) will not win the 2020 governorship election if the party denies him second term ticket, has started generating political intrigues and divergent reactions from political gladiators in the state.
It was learnt that the governorship ticket of the party will be keenly contested by strong Aspirants through a Direct Primary System as announced recently by the APC National Working Committee (NWC).
Some of the APC governorship aspirants who have shown strong interest so far include; Hon Isaacs Kekemeke, Engr Ife Oyedele, Dr Segun Abraham, Prince Jimi Odimayo, while Chief Olusola Oke and Senator Ajayi Boroffice are said to be studying the political situation before joining the race.
Akeredolu popularly called "Aketi", had on Saturday dared the leadership of the All Progressives Congress (APC) not to replace him with any other person if it wishes to win Ondo state in the forthcoming governorship election this year.
Akeredolu, who became the governor of the state in February 2017, told journalists in Abuja that he is the only person who could win the election for APC in Ondo State given his pedigree, achievements, and general acceptability by the majority of the people of the state.
The governor boasted that the people would always stand with him because they freely looked out, persuaded and picked him to become the governor of the state without paying them any money as other aspirants did, but were rejected by the electorate.
He said: "I didn't ask to become governor of Ondo State; the people sought me out to be their leader. As far as I am concerned power belongs to God and not to any man or leader. It is God who gives power and not any human being. That was why I ran and won the primary of the last governorship election in Ondo State without paying people money as other contestants.
Political Analysts are of the opinion that a former governor, Dr Olusegun Mimiko's party, Zenith Labour Party (ZLP) is being rejuvenated to serve as option B for Akeredolu in case the governor couldn't pick the APC ticket.
However, another governorship aspirant on the platform of the APC, Prince Jimi Odimayo called on the incumbent, Akeredolu to as a matter of importance, prepare for direct primary poll to test his popularity within the ruling party, instead of his outburst over who the leadership should pick as flagbearer to win the election.
His words; "Akeredolu is a drowning man who urgently need the service of a diver in the national leadership of APC to rescue him to stay afloat, but I can frankly tell you that it's already late for him because he is no longer popular, lost every connections with party structures in the state and no longer enjoy any patronage and affection of party leaders and members across the eighteen council areas of the state.
"Rather than going to Abuja to make loud noise to no avail to curry undeserved favour of the national leadership of APC; he should come back to his state to canvass for the support of party faithful he has abandoned for three years, and stop throwing stone to bamboozle the party leadership for the party ticket. It does not work that way at all.
"There are set of rules and regulations that guide the process of party primary and emergence of it candidate for the election proper which is clear and unambiguous; we do not know why Akeredolu is attacking the party leadership as if he is not aware of the process of electing the party candidate which is strictly by majority votes of the party members across the state. We advise him to come here and wait patiently for the party primary to be conducted through the direct delegates poll. He should leave the party national leaders out of his woes to enjoy their peace.
"We all know and recollect what transpired during and after the party primary in September 2016 which fraudulently imposed Akeredolu as the candidate with a slim margin to lead the first runner up, Segun Abraham. The aftermath of that fraud and day light robbery called primary election is what has torn the party in the state apart and scattered to the this level of irreconcilable and fragmented factions," Odimayo said in a Press Statement made available to newsmen by his media Aide, Yemi Akintomide.
Apparently unhappy over the attack on the governor by Odimayo, a former Senator who represented Ondo south in the National Assembly (2015-2019), Pastor Yele Omogunwa, described the comment by the Aspirant as unwarranted.
The former Senator was contributing to WhatsApp group debate and monitored where he also denied his governorship ambition.
"I read a write up on behalf of Jimi Odimayo and felt that he shouldn't have taken (Governor Oluwarotimi) Aketi to the cleaners no matter what. Understand he has ambition to be governor. He is my person from Ode Irele and that would be the best amazing thing for us in the local govt.
"However if he intends to take over from him it shouldn't be done with hatred. Afterwards they used to be good friends in AA abomination that is never known to party system with Excellency Agboola Ajayi. My reference therefore covers Ondo State our dear Sunshine State.
"To a discerning mind many uncharitable things are happening in our party system this day in Nigeria. Come to think of it until a leader especially governor leaves office that we appreciate their worths.
"Late gov Adefarati didn't do well cos our personal desires were not met he lost I was one of them in his second term bid, Late Dr Segun Agagu was eased out though (by) Court and we jubilated. Didn't governor Mimiko performed, yet he could not win a six local govts Senatorial District(in the 2019 general election in Ondo central).
"Gov Akeredolu is bad and because someone wants to take over from him he becomes immodest My caution is not a sermon but advice. No human being can satisfy all because nobody is perfect
Whoever does evil to a fellow being God shall judge. Aketi can't be perfect Whoever would take over from him wont be perfect and would step on toes.
"All I opined is decorum. We should not allow ambition becloud our moral respect and integrity. If they are not destined to be there is no way they could have been. If Sen Yele Omogunwa was destined to win a Second terms to Senate the forces of Mr gov, his deputy and Jim Odimayo wouldn't have caused my failure.
"Let's leave all to God as nobody can fight for himself. This time shall pass. If God approves Aketi for Second term there is nothing anybody can do and if not, his boastfulness shall come to emptiness.
"If Aketi feels is the only perfect man for Second term so be it if God approves and if someone else in their group of AA wants to take over and God allows, so be it. But, respect the man in charge when it lasts. The office of the chief Executive must be respected and honored if u want ur subjects to respect u when eventually u take over," Omogunwa said.
"Finally lets behave in a civilized manner and refrain from gutter languages. What will be will be with prayer. I wish the best time for Ondo State. if Aketi is the messiah so be it, if Jimi Odimayo my joy or any of those I heard are interested or any one that has not shown interest publicly cos of the fear of the unknown, may God give such hidden Messiah the courage," Omogunwa said.
When asked if he has ambition to become the state governor this year, the former lawmaker said in pidgin English that, "Abeg let me be joo. Me wey people no wan return as Senator in 6 local govts, na him want contest gov? It has never crossed my thinking faculty in life. Joo let me enjoy my sleep. I no dey for WhatsApp wahala. U love me worship with me in my Church."
Senator Omogunwa said, "but I assure u I shall contribute to whoever the cap fits, just wait. I just say that cos many Aspirants claimed to have been endorsed by the power that be..Some were endorsed at Abuja Villa (Presidential Villa) some in Dubai and me at Banjul. Am coming with my letter of endorsement and a craft for the campaign self."
It was also gathered another politician on the WhatsApp platform, Segun Odidi disagreed with the former Senator.
"It's not all leaders or rulers that deserves respect and Honour, infact what some deserves is disgrace and dishonour. A leader that has no positive impact on the people he leads do not deserves any respect, people don't get respect by force, they simply earn it by their commitment and upliftment of the fortune of the people they are saddle with the responsibility to lead…..Segun Odidi."
A former Deputy governorship Candidate of the PDP, Hon Saka Lawal also commented on the advice of the APC chieftain, "Pastor Yele should equally do us a favour by highlighting what is the mind of God towards people who pervert and subvert justice, murderers, cheaters and wicked people."
AKEREDOLU AND THE ZENITH LABOUR PARTY
One analyst, named Olujimi Adekanle JAF wrote that, "a high political game is about to take place in Ondo state as Akeredolu is in a plan B secret plan with ZLP and watch out for the local government election coming soon as plan already agreed to seed some local governments to ZLP as a back up base should in case Mr Akeredolu didn't clinch the APC party ticket.
"The master strategist who is the former Governor of the state has penciled down names of preferred candidates for the local governments (LG Election on April 18) seeded to the party by the governor as their calculations is that if Akeredolu is to contest the election under ZLP he will be able to pull block votes from those local governments which includes Ondo East and West local government (areas) and four others.
"Also those to pick APC chairmanship from the other local governments must key into this plan as it has been agreed that all other local government will decamp enmass to the ZLP.
"Akeredolu threat now to the leaders of APC is that if he doesn't get the party's ticket then APC should be ready to forget Ondo as they will lost the Gubernatorial election," said Olujimi Adekanle.
Days, weeks and months ahead of the 2020 governorship election in Ondo state will get more interesting and full of intrigues, as stakeholders await election guidelines from the Independent National Electoral Commission, (INEC).i
Content created and supplied by: BusayoYakubu (via Opera News )
Opera News is a free to use platform and the views and opinions expressed herein are solely those of the author and do not represent, reflect or express the views of Opera News. Any/all written content and images displayed are provided by the blogger/author, appear herein as submitted by the blogger/author and are unedited by Opera News. Opera News does not consent to nor does it condone the posting of any content that violates the rights (including the copyrights) of any third party, nor content that may malign, inter alia, any religion, ethnic group, organization, gender, company, or individual. Opera News furthermore does not condone the use of our platform for the purposes encouraging/endorsing hate speech, violation of human rights and/or utterances of a defamatory nature. If the content contained herein violates any of your rights, including those of copyright, and/or violates any the above mentioned factors, you are requested to immediately notify us using via the following email address operanews-external(at)opera.com and/or report the article using the available reporting functionality built into our Platform See More