There were wild jubilations earlier today as Nigerian troops of "Operation Tura Takaibango", some local vigilantes and several local farmers gallantly stormed Boko Haram leader's farm in Sambisa forest, Borno State.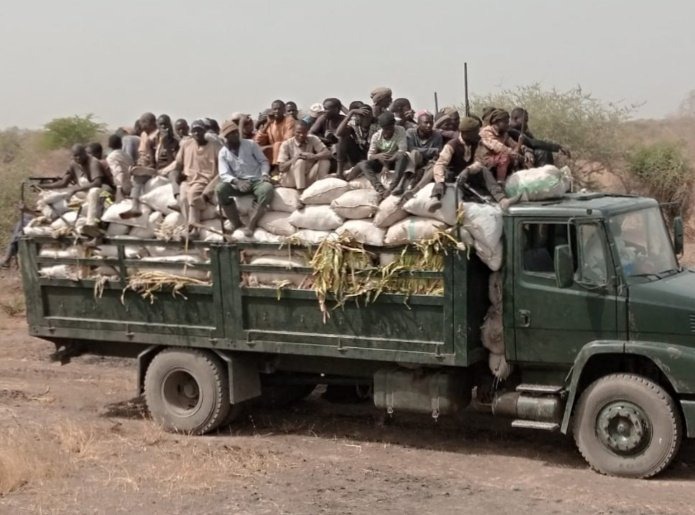 Initially, the Nigerian troops with the help of the vigilantes overran a farm which belonged to Abubakar Shekau, and subsequently invited some locals to help themselves with edibles.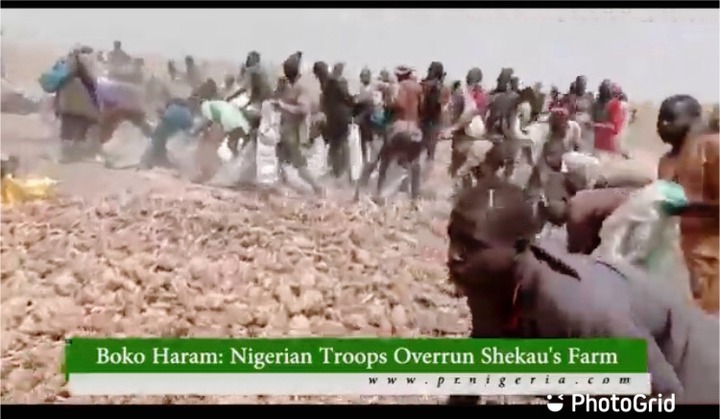 From a video obtained on social media, several villagers stormed the sect leader's farm and joyfully carted away with various types of edibles. The troops ensured the safety of the locals as the gathered as many foodstuffs as possible.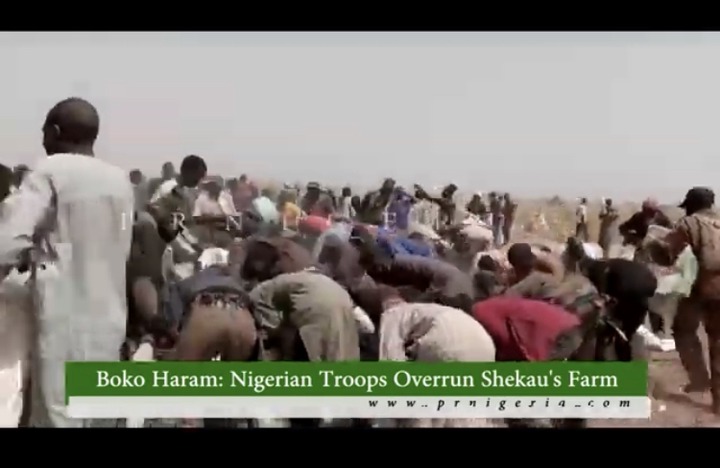 A truck was seen conveying several bags of edibles to the indigenes. On a lighter note, these edibles can be referred to as "Shekau's palliatives".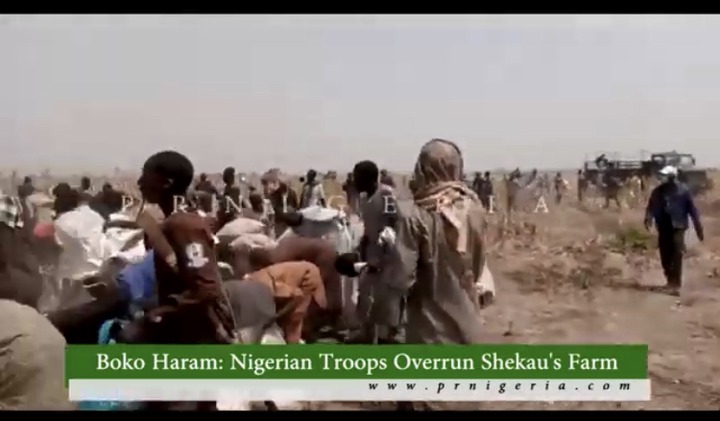 However, we gathered that the troops of Operation Tura Takaibango later destroyed the farm after making sure the villagers safely collected all they could. It was indeed a filled day them as they can feed their families for a great number of days with these loot.
Content created and supplied by: ComedyCentral (via Opera News )