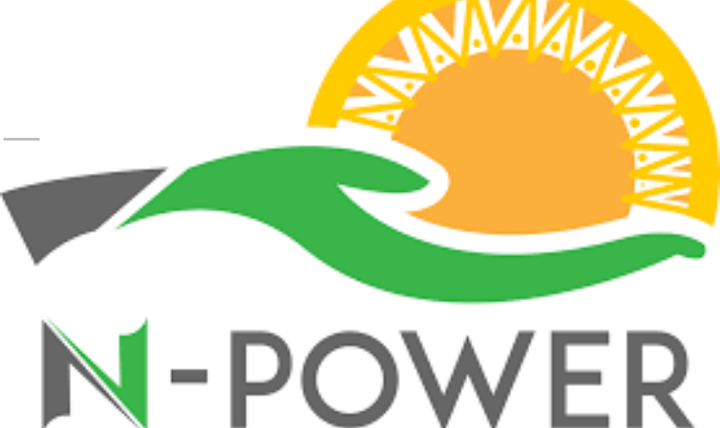 NPOWER Programme has been the only first-ever initiative of the Federal Government (FG) of Nigeria that would reach and touch the lives of the poor and less privileged Nigerian people in history. What an indispensable initiative of the current president of Nigeria, President Muhammadu Buhari! That is getting directly to the ordinary Nigerians.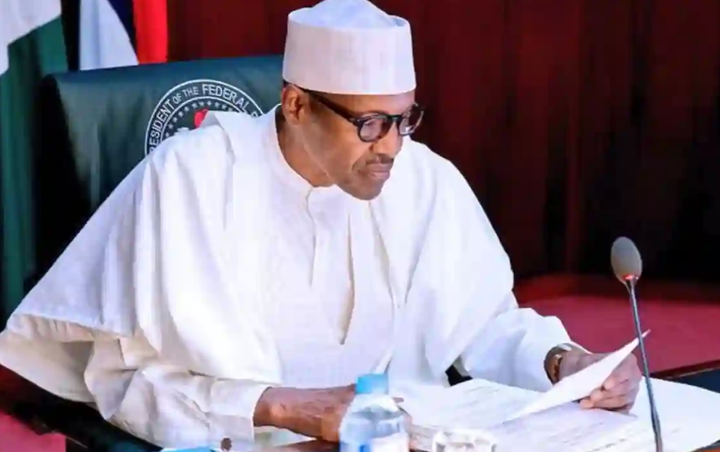 His Excellency Sir, you seriously made history and keep making history through the establishment of NPower Programme in 2016, as one of the National Social Investment Programmes (NSIPs) as soon as you settled down in office as the winner of 2015 Presidential General Election held in Nigeria on 28th and 29th March, 2015 with 53.96% votes while other thirteen (13) presidential candidates shared 46.04%.
Sir, you should aware that, NPower Programme is the best historic programme that is ever happening to Nigerians. So, you shouldn't play with it because it is only FG programme that is ever real and should be sustained to effect the desired change in the lives of young Nigerian citizens. So, FG should be very careful with "Batch A and B Npower Transition" as it will has significant effect on the mandate of initiating "NPower Programme" in the first place, and the next batch(es) to come.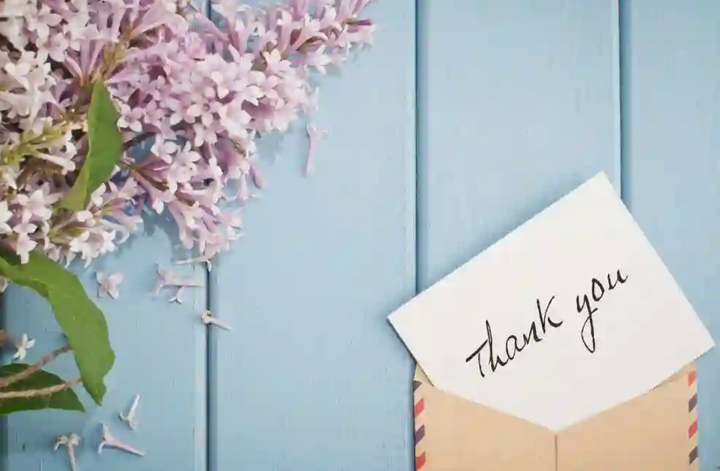 And Nigerians especially the beneficiaries are thanking you for being so generous, thoughtful and so true. Batch A and B Npower beneficiaries really appreciate your influence on their lives so far in a positive way. They cannot express their profound gratitude with words. You are truly their inspiration for living to this moment.
I also strongly believe that our president, President Muhammadu Buhari is a "dreamer" who really cares, feels much concern, readily prepares to deliver and develop the lives of ordinary Nigerians even before he was declared as the President of Nigeria in 2015 till now. That is why he keeps establishing many programmes to alleviate poverty in the country.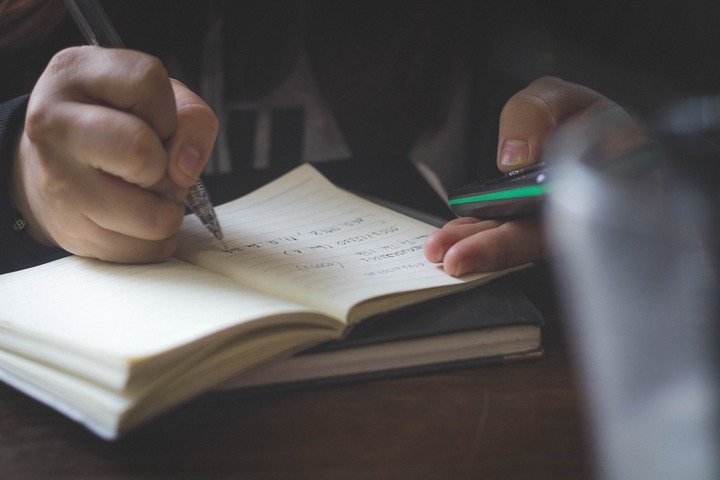 Knowing this, for you Sir to be the "real winner" in Nigeria history who has "completely" actualized your dream about NPower Programme, you must not "give up" now, because this is not the right time to listen and decide what to do on your "effective and efficient programme", you personally initiated and campaigned for based on 'some advice' that may possibly affect the actualization of your dream that you have been nurturing for many years ago, before you even emerged the President of Nigeria.
His Excellency Sir, if I am in a position to advise you on how to achieve your Poverty Alleviation Plans, the first thing I will advise you to do is to "create more real well-paying jobs for the graduates to encourage education system in Nigeria" and "setup empowerment programmes mainly for non graduates to complement their acquired entrepreneurship skills" with necessary required equipment.
FG should take note that no amount of 'loan' or "grant" given to each and every one of the Npower beneficiaries looking at the Nigeria economic situations coupled with the unfavourable effect of Covid-19 pandemic, will yield any positive result like "pensionable jobs". Believe me the money will just be a waste of resources at the end of the day.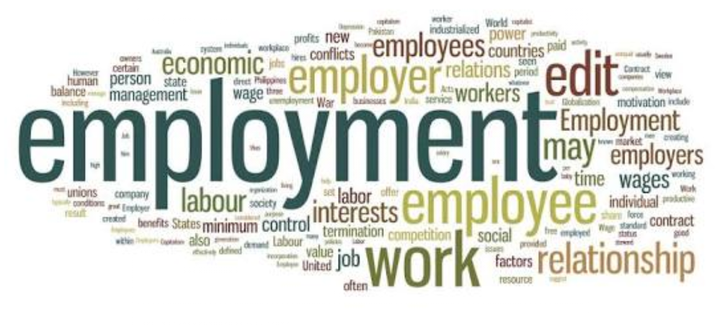 By the way, FG should have been gradually allocating employments to Batch A and B Npower beneficiaries from the inception (since 2016). Doing this, would have yielded good results to achieve government aims of reducing the level of poverty and unemployment in the country. But now, since they didn't plan very well at the initial stage of the programme, it will definitely escalate beyond control with this shocking development of transitioning and exit plans.
One good turn deserves another! Paying graduates #30,000 monthly compare to what Nigeria politicians are earning, and still be expecting them to save out of it is "not fair". FG should see Nigerian youths as 'the leaders of tomorrow' and should do things that we make lives comfortable, favourable and bearable for them because they are the major stakeholders in Nigeria elections as the "voters".
Mind you, Nigeria economy is not business friendly for small-scale businesses as a result of "no stable electricity supply", 'high fuelling cost of generators since the fuel price is extremely high', "no well-tarred roads which lead to high cost of logistics", 'no considerable tax reduction policy for new business which will lead to inability to stay long in business since they will be working for government alone if care is not taking', "no access to loan except you have collateral and agreed with the bank managers to collect part of your loan and still pay more with interest", 'the cost of living keep increasing every day (a bag of rice which is the most consuming food in Nigeria is now close to #21,000 or more)', "illegal collection of money at the road sides which always lead to significant reduction in profit or increase in the prices of commodities", and many others to mention a few. That is why many businesses keep liquidating and downsizing every now and there, even before Covid-19 pandemic.
So, giving batch A and B Npower beneficiaries 'loan' is like feeding them for a day or days, but granting them "permanency" is like feeding them for a lifetime. Don't forget, "Education is the most powerful weapon which you can use to change the world", so they have all what it takes coupled with four or two years accumulated working experience to work in or at federal / state ministries, departments and agencies that they may assign them to.
FG should please learn from past and present mistakes of making policies or establishing programmes without putting in place the needs to plan ahead for the "end results" in order to ensure 100% successful accomplishments, which have been jeopardizing all government efforts to alleviate poverty in Nigeria.
What is the essence of imparting or training some young unemployed Nigerians "entrepreneurship skills"; giving them #2,000 per month as transport fare for three (3) months without "equipment" to start using the acquired skills for earning money for their living? What is the essence of using some young unemployed Nigerians to perform some special public works for three (3) months earning #20,000 per month with nothing to "bounce back" to? Hmm! Now, what is the essence of voluntarily working diligently for over two or four years collecting #30,000 monthly and later get disengaged and transitioned to #100,000 (or less) loan to start unviable, inefficient, ineffective and unreliable entrepreneurial business activities.
Hmm! The rate of unemployment will drastically increase after fully sending back the previously street-picked Npower beneficiaries back to their respective streets by the end of this month. And Nigeria patriotism will be reducing gradually from her faithful citizens.
WHAT FG SHOULD BE EXPECTING FROM BATCH A AND B NPOWER BENEFICIARIES
No matter what is happening to Npower Programme and Transition, all the batch A and B Npower beneficiaries are sincerely expressing their big thanks to President Muhammadu Buhari and his amiable cabinet for bringing about one of these finest social programmes into the polity to tackle the concerns of the unemployed youths, especially the graduates. Hence, FG should always keep its eyes on the ball by keeping religiously to every promises, impacts and benefits.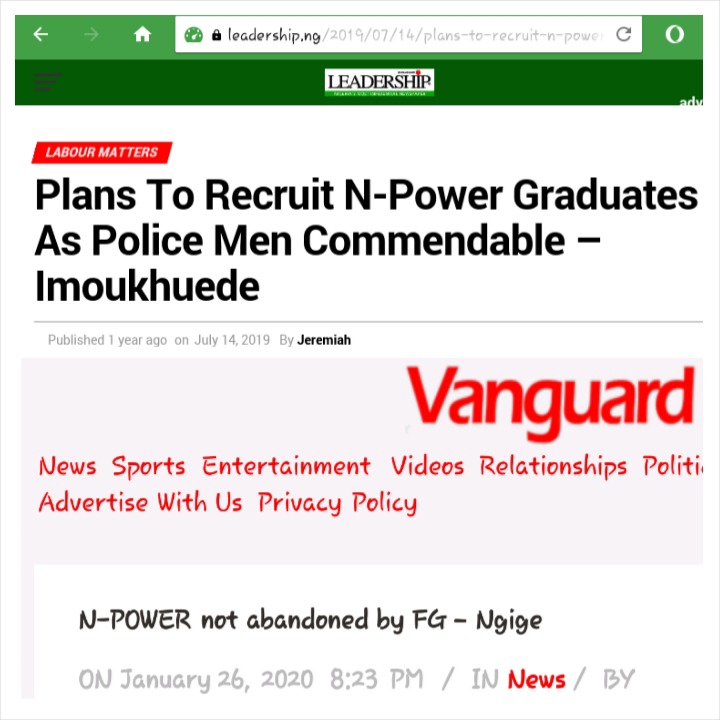 Ecclesiastes 5:5 (NIV) says, "It is better not to make a vow than to make one and not fulfill it". FG seriously needs to keep their promises made during and after the 2019 General Election campaigns especially to Batch A, that they will not go back to the streets. Giving small loans to them will surely send them back to the streets after some days or weeks.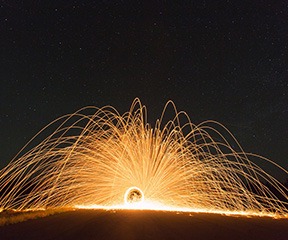 After four or two years in NPower Programme temporal jobs, all what the batch A and B Npower beneficiaries are expecting or clamouring for are soft landing job placements that are more secure, productice and reliable because many of them have tried to engage in some entrepreneurial business activities before which have failed them in this country, as a result of Nigeria economic factors and other related social factors.
If you too noticed it, the implementation of Npower Programmes have really in one way or the other kept reducing the problems of insecurity in Nigeria since 2016.
Almost all the disengaged Batch A and B Npower beneficiaries are already seeing themselves as being treated badly with disdain as if they are not humans after the unbelievable shocking disclosure to disengage all the 500,000 Npower volunteers who have been collecting #30,000 monthly to sustain themselves, knowing fully well that all well-paying employment slots are being given to politicians' children and relatives into NNPC, CBN, FIRS, Custom and Immigration etc.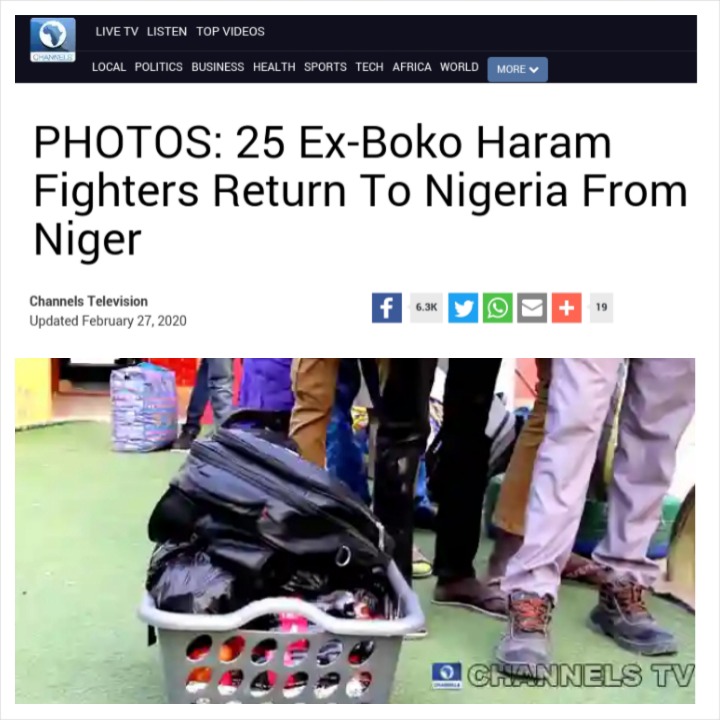 And they are also aware of the pampering and provision of financial and economic needs in batches for Boko Haram terrorists, herdmen, kidnappers, bandits and thugs because they are violent, which may likely push them to the wall and lead to more "insecurity problems" in the country "if care is not taking", ranging from pocketings, thefts, robberies, thuggery, bad gangs, rituals, fraudulent acts such as Yahoo boys or Yahoo plus, hacking and other related criminal activities when they are unable to meet up with their daily basic needs again.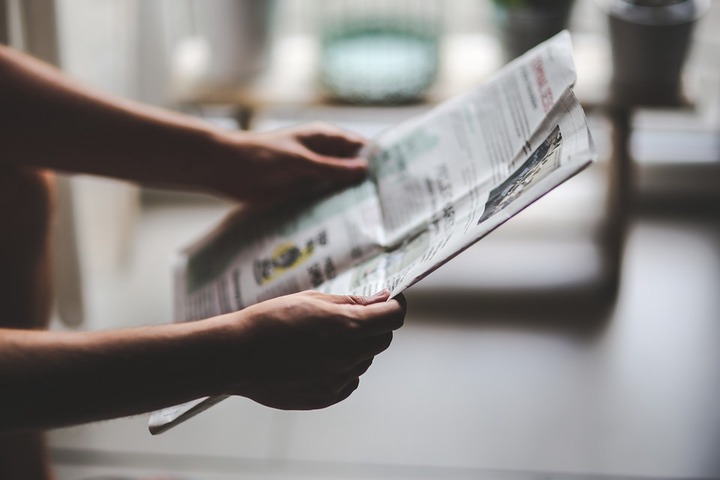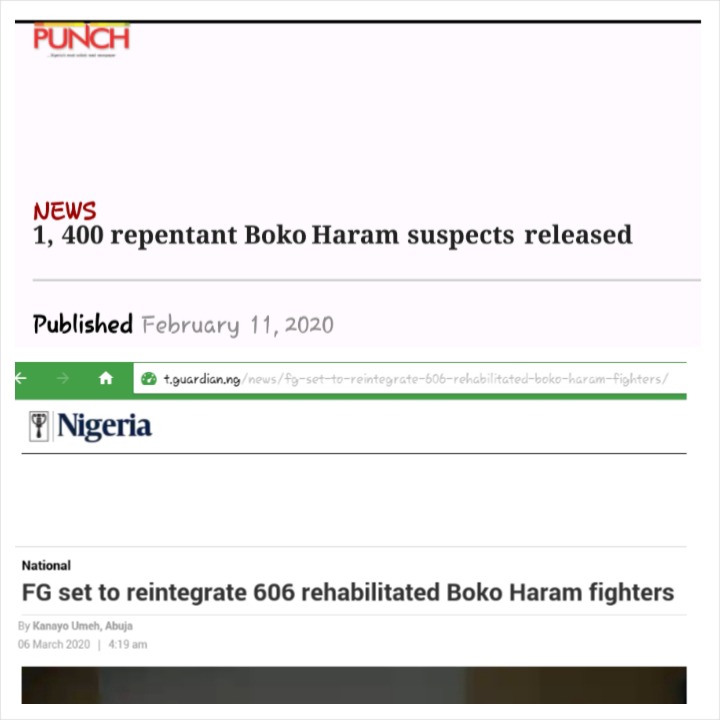 Hmm! If this happened, it will definitely escalate because they (disengaged Npower beneficiaries) are already seeing themselves as being "used and dumped" at the middle of the ocean, the Federal Government will later spend more part of their budgets to cater for this humming insecurity they can curb now with good auspicious decision.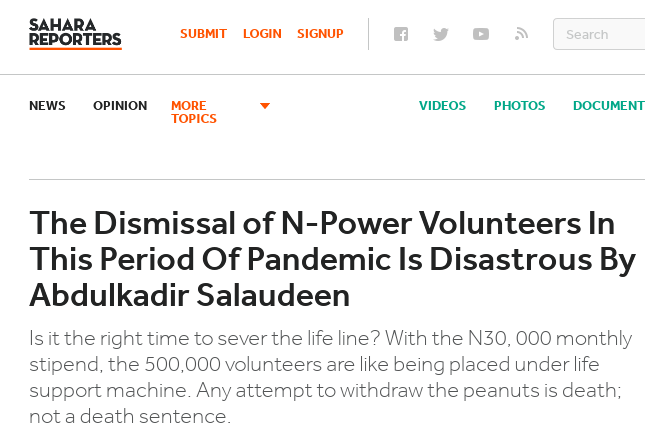 So, this is the right time they can stop it from happening and I am urging FG to do the right thing now before it will become uncontrollable like that of Boko Haram terrorists, herdmen, kidnappers and bandits who have caused more harms and hurts to the government efforts on ensuring economic growth and development. FG, we need "security", "unity" and "peace" in Nigeria please!
FG should take note that it will not only affect them by spending more, but the increase in crime rates resulted from this unplanned-for exit of Npower volunteers will also tremendously affect the "international image and reputable position of Nigeria" as the giant of Africa.
WHAT FG SHOULD BE EXPECTING FROM BATCH C NPOWER BENEFICIARIES (THE INCOMING NEW INTAKES)
Frankly speaking no matter how faithful the batch C Npower beneficiaries may be, they will react bodily and actionably to the disengagement of their former batch A and B Npower beneficiaries. This disengagement will at the end cause the Federal Government to totally lose the purpose, efficiency and effectiveness of establishing Npower Programme as a result of possible "lack of expected voluntary services to humanity, commitment, dedication, determination, punctuality" and nonchalant attitudes to even attend their PPAs at all by "most of the new intakes". NPower Programme will now completely lose its focus.
Hence, my advice in this regard is that FG should just train this incoming batch C Npower beneficiaries in a particular entrepreneurship skill of their individual choice for three (3) to six (6) months and give them their lump sum (12 × #30,000 = #360,000) at a go in order for them to start something with their lives, rather than wasting their good one year, and still dump them with extremely low exit package.
Nigerian youths' time and lives are so precious, please! It should not be wasted for no reason(s). It's so unfortunate for Batches A and B, because they are helpless now, except there is divine help from Above.
In conclusion, with the present economic situations in Nigeria, batch A and B Npower beneficiaries who have been disengaged or set to be disengaged by the end of this month of July don't need any form of loans (fishes) that will not last in their hands, that is why they have been so faithful, committed, dedicated and diligent to learn how to do "the fishing". It will be advisable for the FG not take such grievous detrimental decision to exit these street-picked Nigerian youths. 
But if FG insists on doing that, it will definitely be implicative and hence backfire on the Nigeria government. The FG should please think twice on this "exit and transition issues" and see "permanency" as the only way out and the best option. Or better still, FG should give "grant" of close to half a million (#500,000) to each disengaged Npower beneficiary.
PS:
Three (3) Inspiring Quotes to peruse, pause and ponder upon are:
#1. "There's no possible way, I could ever repay, How I wish, there were more I could do, But, I thank you my friend, my friend to the end." – Jim Thistle.
*** NPower beneficiaries have always seen President Muhammadu Buhari as their "real true friend" and they are very grateful for being the reason they smile, because they cannot pay him back for his fatherly care and concern for the poor Nigerian masses.
"None of us got to where we are alone. Whether the assistance we received was obvious or subtle, acknowledging someone's help is a big part of understanding the importance of saying thank you." – Harvey Mackay.
*** NPower beneficiaries will keep appreciating President Muhammadu Buhari and his cabinets forever in their lifetime if they get back-up assistance needed and finally get lifetime jobs.
#3. "A real friend is one who walks in when the rest of the world walks out." – Walter Winchell.
*** President Muhammadu Buhari should not leave NPower beneficiaries in this struggle alone, they need his voice and action as the President of Nigeria who has the veto power to do some things.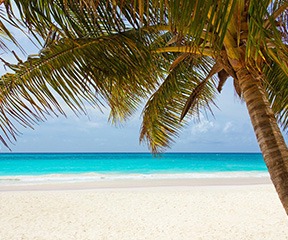 On final note, if at all "Permanency" seems not to be possible as severally claimed by the Presidency of which I believe they can do it if they really want to do it, the "Exit Package" should not be 'an extremely small LOAN' but "a productively big GRANT".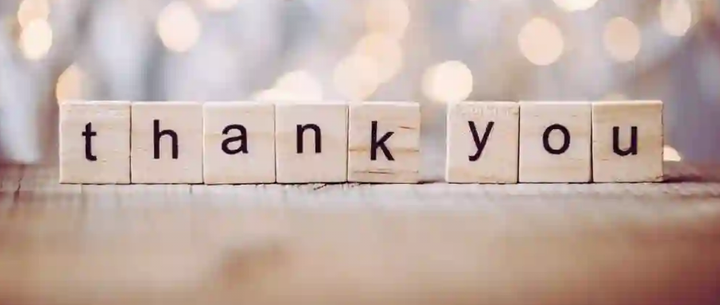 * * * * * * *
I hope you have found this post informative and helpful.
Feel free to express your own opinion too on this issue of disengaging 500,000 Npower beneficiaries after four or two years via the Comment box below.
Kindly spend four seconds to FOLLOW ME for more reasonable opinions, then LIKE and SHARE this post with your loved ones on social media platforms, until it gets to the right channels for necessary actions. Thanks.
Content created and supplied by: JLblogs (via Opera News )
Opera News is a free to use platform and the views and opinions expressed herein are solely those of the author and do not represent, reflect or express the views of Opera News. Any/all written content and images displayed are provided by the blogger/author, appear herein as submitted by the blogger/author and are unedited by Opera News. Opera News does not consent to nor does it condone the posting of any content that violates the rights (including the copyrights) of any third party, nor content that may malign, inter alia, any religion, ethnic group, organization, gender, company, or individual. Opera News furthermore does not condone the use of our platform for the purposes encouraging/endorsing hate speech, violation of human rights and/or utterances of a defamatory nature. If the content contained herein violates any of your rights, including those of copyright, and/or violates any the above mentioned factors, you are requested to immediately notify us using via the following email address operanews-external(at)opera.com and/or report the article using the available reporting functionality built into our Platform See More