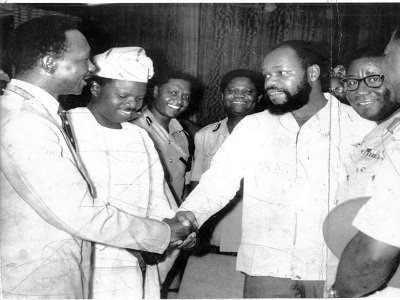 The Aburi Accord was agreed in a meeting that was held between the 4th and 5th January 1967. This meeting was attended by both delegates of the Military Federal Government of Nigeria, led by General Jack Gowon and the Eastern region of Nigeria delegates, which was led by then Eastern Region's Governor, Colonel Odumegwu Ojukwu. The meeting was perceived to be the last chance of preventing a war outbreak.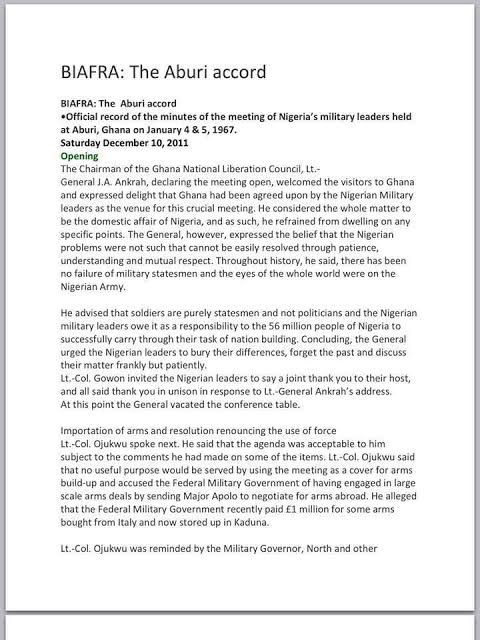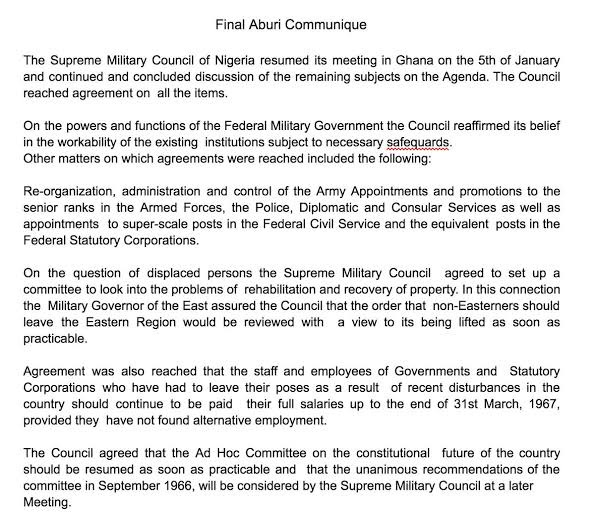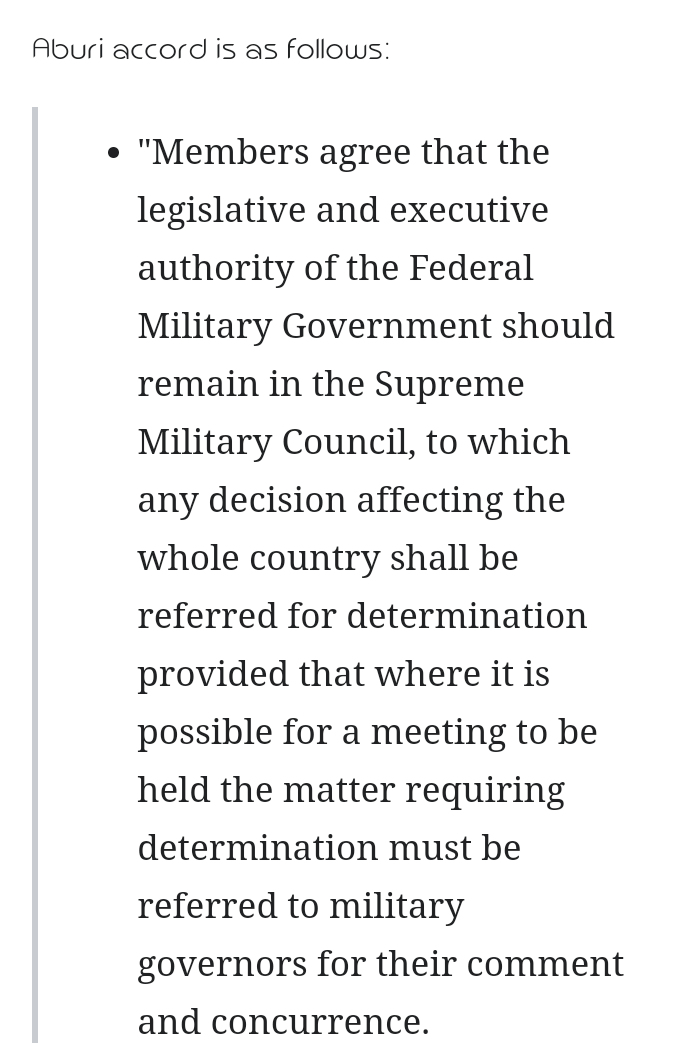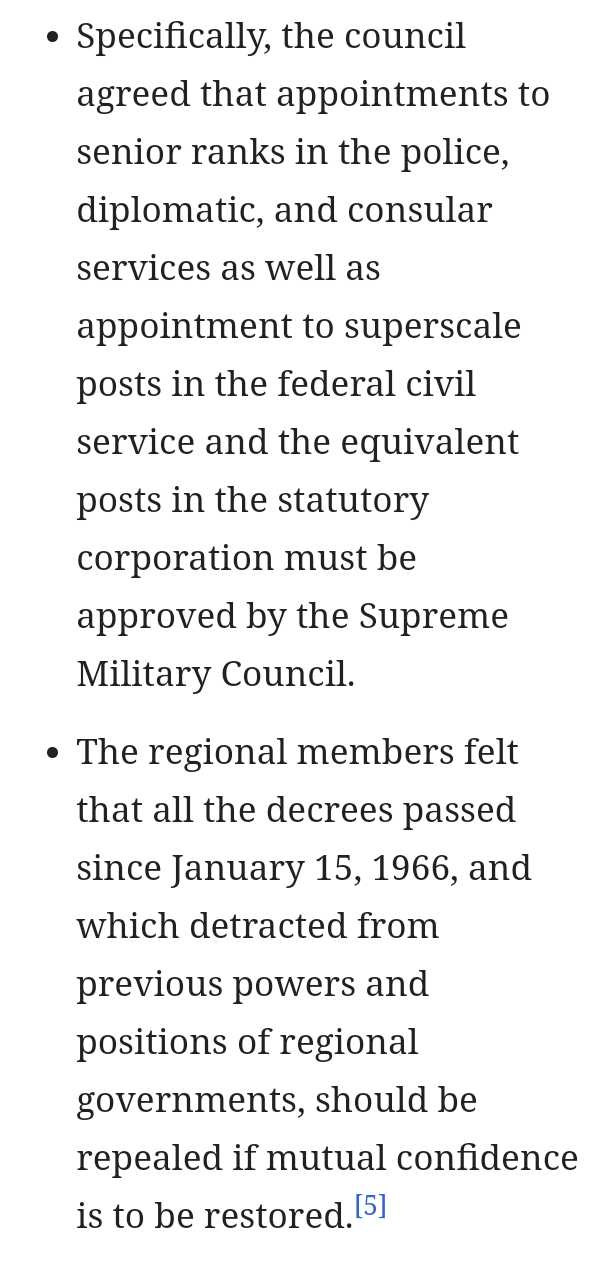 The meeting was thought to be a success, when Colonel Odumegwu Ojukwu had presented the demands of the Eastern region.
In what seem to be an agreement, it was unanimously agreed that the resolutions of the meeting at Aburi, should be enacted as a Decree which was to be issued by Lagos. With the military Governors all in agreement and loyalty to the Aburi Accord.
Barely did Colonel Odumegwu Ojukwu knew that the agreement was going to be broken by the Federal Government.
The accord finally broke-down due to the differences in the interpretation of the agreement from both sides. This development had led to the Nigerian civil war.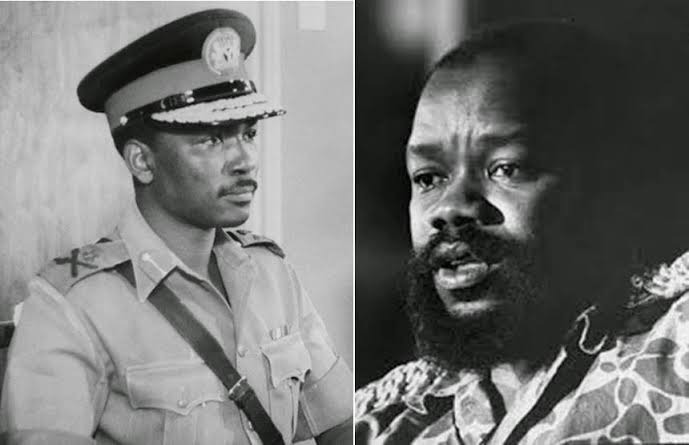 51 years on after the civil war, this issue of true federalism has still been a big challenge to the country Nigeria.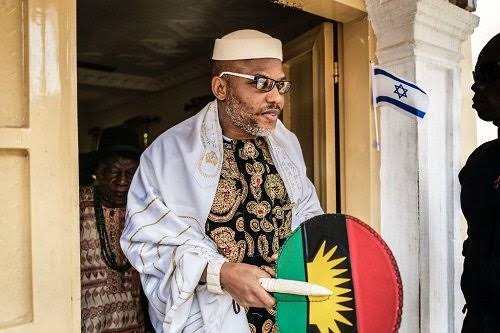 This has led to different separatist movements, calling for the disintegration of Nigeria. Since the dividends of true federalism can't be practically experienced.Most notably of such separatist movements, is the Indigenous People Of Biafra led by Mazi Nnamdi kanu.
With some quarters of the elites calling for the restructuring of the country and amendment of the constitution , one is left to ask - what happened to the Aburi Accord?
Could revisiting Aburi Accord bring development and reunite Nigeria in its diversity?
Content created and supplied by: Emiratesgooner (via Opera News )