Whenever a religious leader makes a prophesy, it is expected of the followers to believe and pray it comes to pass. However what happens when these prophecies don't come to pass after the period of manifestation has escalated? Could it be a mistake on the leader side or a case of misinterpretation? We truly don't have answers to these questions.
In today's article, we'll be remembering 5 times Popular pastors that made prophecies that didn't come to pass eventually. Like I said earlier, one can't really say why these prophecies don't come to pass. We can only give assumptions. This unfulfilled prophecies will forever live rent free in the heart of most Nigerians so it's a good thing we go back in memory lane.
1) Apostle Johnson Suleman
The controversial pastor has made three prophecies that didn't come to pass at the end. He is the Leader of Omega Fire Ministry and at a time, he made a declaration during one of his services that Governor Nasir El-Rufai would die if he did not revoke the preaching bill he came up with. To my uttermost shock, the state Governor has not revoked the bill and yet, he's still living.
Picture of Apostle Johnson Suleman below;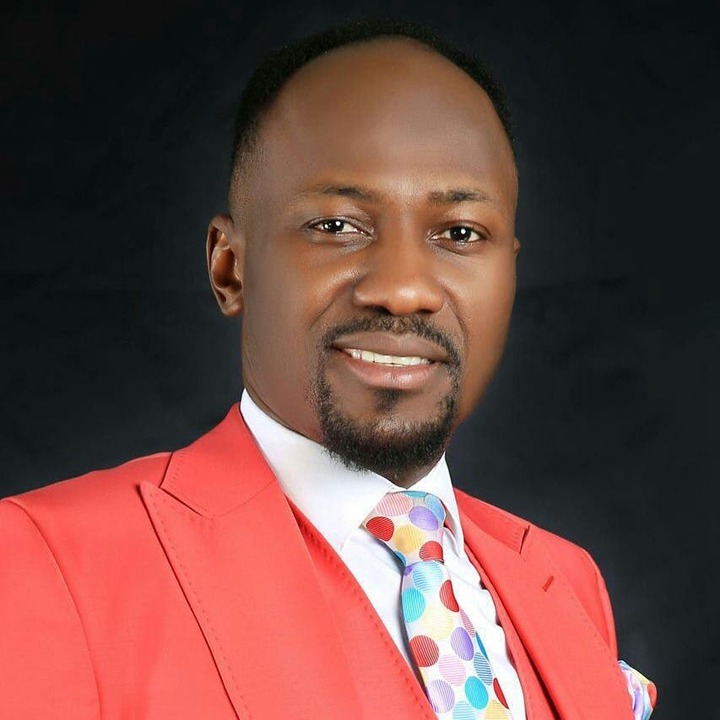 Another time, the apostle prophesied that during the 2015 election, President Buhari Muhammadu would win the eastern states. According to him, he saw most Eastern states won by APC at the national level. However, records have it that Buhari lost all Eastern states to the opposition party, PDP.
Thirdly, he prophesied that if the Americans don't pray very well, President Barack Obama would seek for third term which will lead to cancellation of presidential election. This prophecy never came to pass.
2) Pastor Tunde Bakare
Nigerians born in the 90's won't forget in a hurry the Prophecy of Pastor Tunde Bakare against ex-president, Olusegun Obasanjo. The senior pastor of the Latter Rain assembly shook the nation with his 1999 prophecy. The pastor said Chief Olusegun Obasanjo won't be sworn in as president.
Picture of Pastor Tunde Bakare below: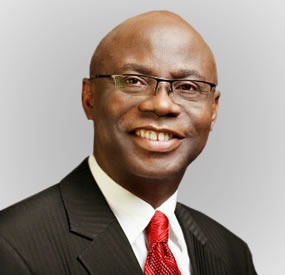 According to the Pastor, he had a revelation and he saw a crown hovering around the President's head a couple of times, the crown was about to settle on the President's head when it flew off amidst the claps and cheers of Nigerians. The second crown came but this around it was the crown of death as prophesied by Pastor Bakare, the crown settled on the President's head meaning that he'll die but we all are can testify that Chief Olusegun Obasanjo is still alive.
3) Pastor T.B Joshua
Controversial pastor and the General Overseer of the Synagogue Church of All Nations, SCOAN prophesied that a woman would win the United States Presidential election. He was referring to Hillary Clinton because she was the only female flag bearer. However, Donald Trump won the Election. In order to save his reputation, the Pastor said that it was the prayer of the Americans that saved them.
Picture of Pastor TB Joshua below: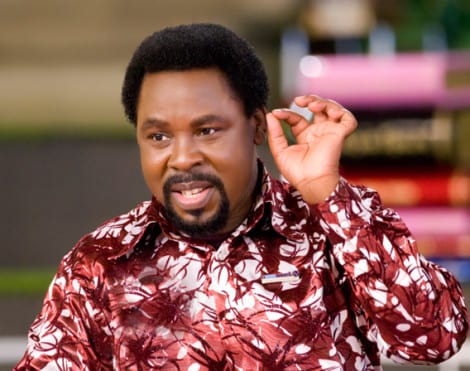 4) Pastor Chris Okotie
The Senior Pastor of the Household of God Church, Ikeja, Lagos made a shocking prophecy when he told Nigerians that God asked him to contest for the 2003 Presidential election and God assured him of victory. He however contested for the Presidential office in 2003 under Justice Party but he lost to Chief Olusegun Obasanjo.
Picture of Pastor Chris Okotie below;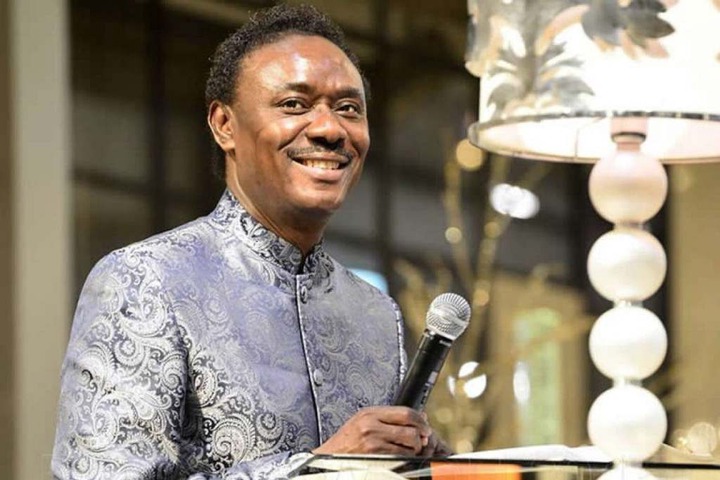 Not shaken by the fact that his first prophecy didn't come to pass, Pastor Chris Okotie made another declaration in 2007. He was the presidential flag bearer of the Fresh Democratic Party. He lost again to Late President Yar'Adua.
It seems he didn't give up despite the second loss as he told Nigerians again in 2014 that he'll win the 2015 Presidential elec ition. According to the Pastor, God spoke to him about his participation in politics and he has learnt from his failures. The Pastor was defeated for the third time by President Muhammad buhari.
5) Pastor Samuel Akinbodunse
This Nigerian pastor once prophesied that President Muhammad Buhari will not emerge as winner of the 2019 Presidential election and that he'll eventually die. Nigerians won't forget his words, according to the Pastor "Please Nigerians, warn Buhari that he is going beyond his boundary. That the Lord said his tenure is once and not twice. If not, he will not see the election o. If you know him and how to email the Presidency of Nigeria, please write him a text. If he made a mistake to campaign for elections, before they vote, he will die."
Picture of Pastor Samuel Akinbodunse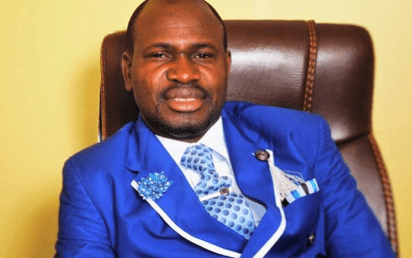 The Pastor furthermore said that the same "voice" that told him Johnathan will be President is the same voice that is warning Buhari. The Pastor discouraged Buhari for going for second term by telling him to enjoy the benefits he's enjoying now and to leave the position, if not he'll die. President Muhammad Buhari successfully campaigned and won the 2019 election. He is hale and hearty despite the Prophecy.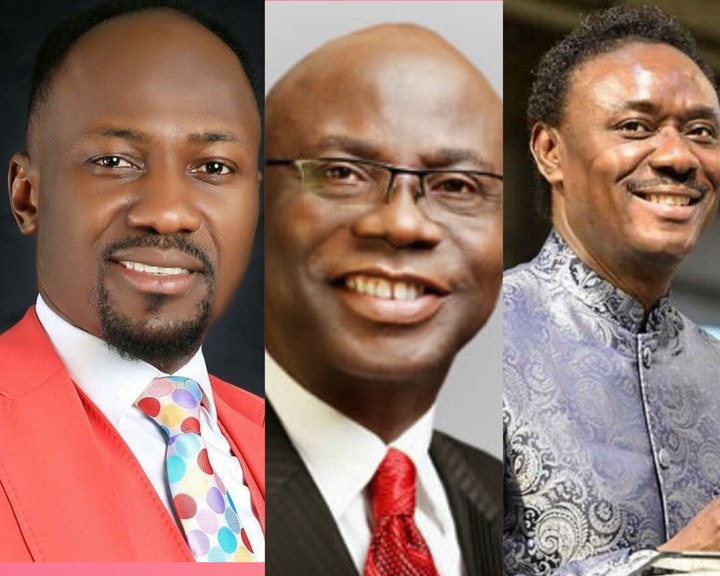 Most of these prophecies are related to the political sector. Is this passing out a message? However what are your opinions on unfulfilled prophecies? Let me know in the comment box. Don't forget to share this article to various social media platforms.
Content created and supplied by: Midianblog (via Opera News )