The former Governor of Lagos State, Akinwumi Ambode may be out of office but his legacy in Lagos State will continue to live on.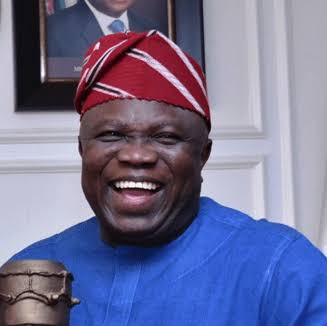 Despite the fact that Ambode spent a single term of four years in office, he was able to make his mark in Lagos politics through his developmental projects that will take time to beat.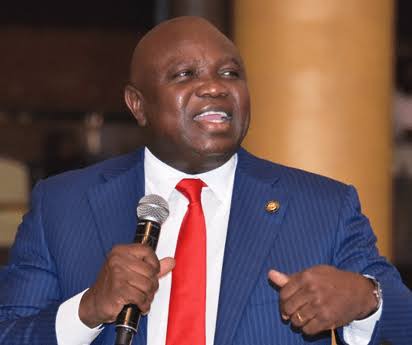 Born June 14, 1963 to the respected family of Festus Akinwale Ambode and Christianah Oluleye Ambode, he holds Bachelor degree in Accounting from University of Lagos between 1981-1984.
He later proceeded for his Master's degree in Accounting in University of Lagos before bagging other professional certificates in Advanced Management Programmes at the prestigious Wharton School of the University of Pennsylvania. He then went to John F Kennedy School of Government at Haves University, Cambridge, USA, amongst others.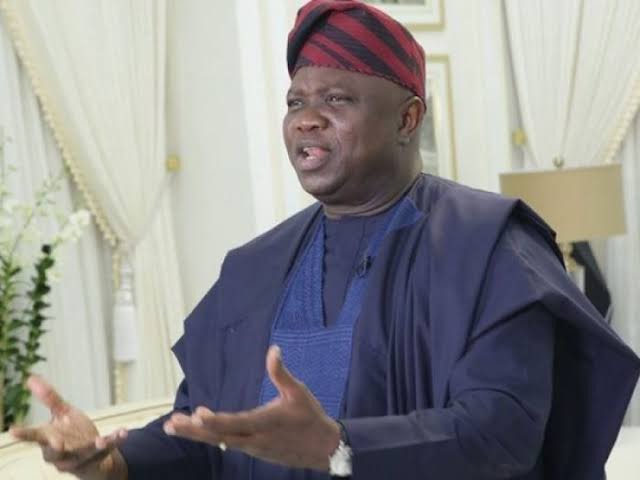 He emerged the executive Governor of Lagos State in 2015 on the platform of All Progressives Congress, APC, and was in office till May 29, 2019, spending a single tenure of four years.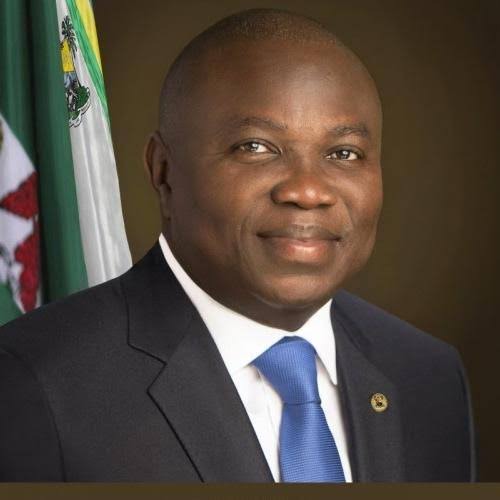 Like every other Nigerian, the former Lagos State Governor is proud of his lovely mother, Mrs Christiana Ambode, who he has once described as a source of strength to him.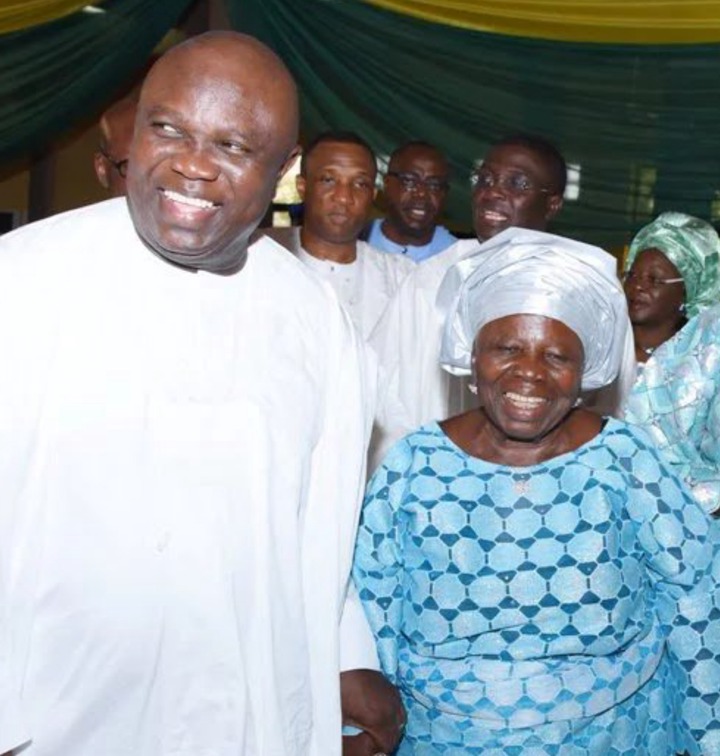 Although many Nigerians may not be familiar with the strong mother behind Ambode, Mrs Christiana Ambode is the proud mother of the former Governor of Lagos State.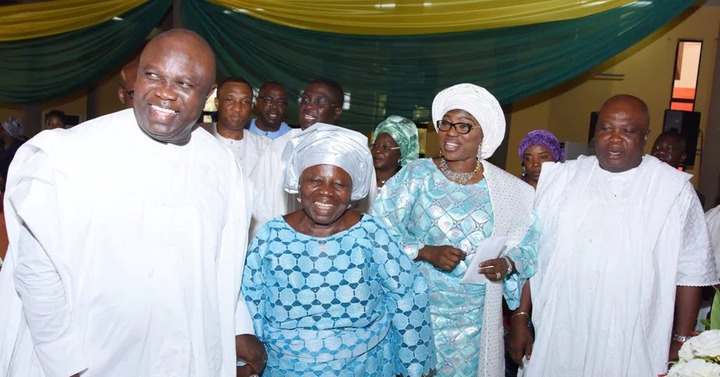 The former Governor has a strong connection with his dear mother and this is evident in their closeness even when he was the executive Governor of Lagos State. 
Check out more adorable photos of Akinwumi Ambode and his lovely mother, Mrs Christiana.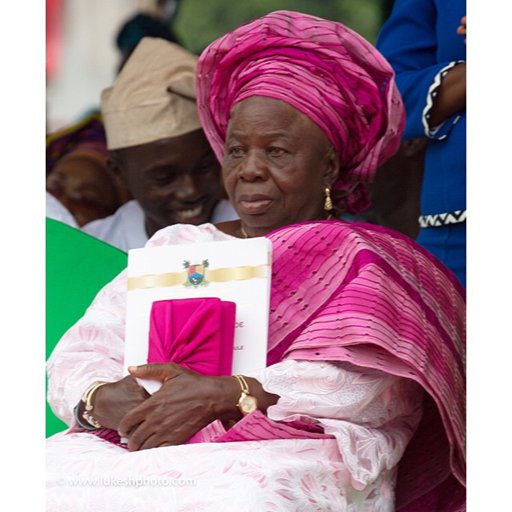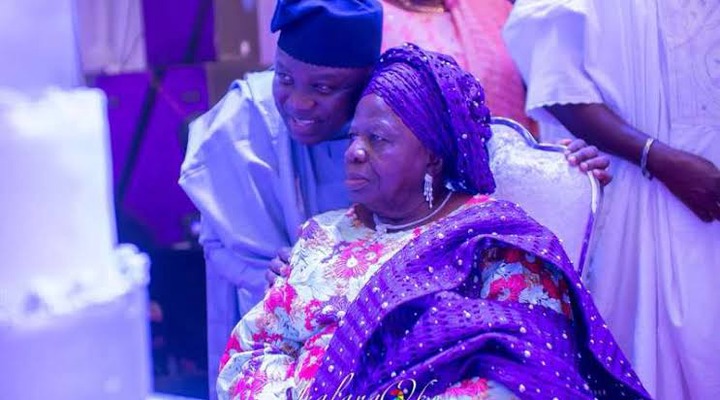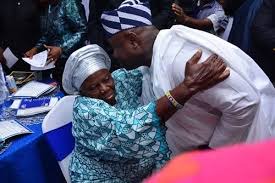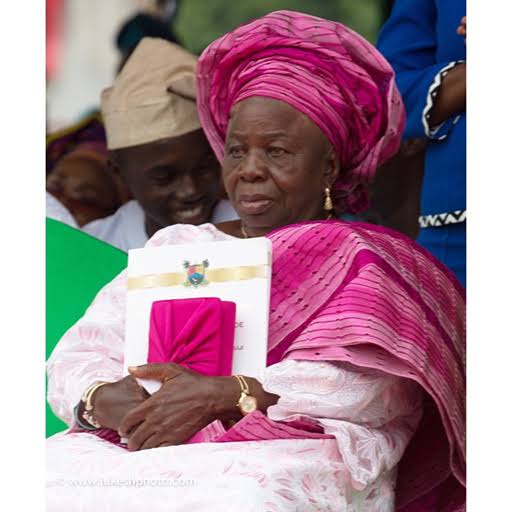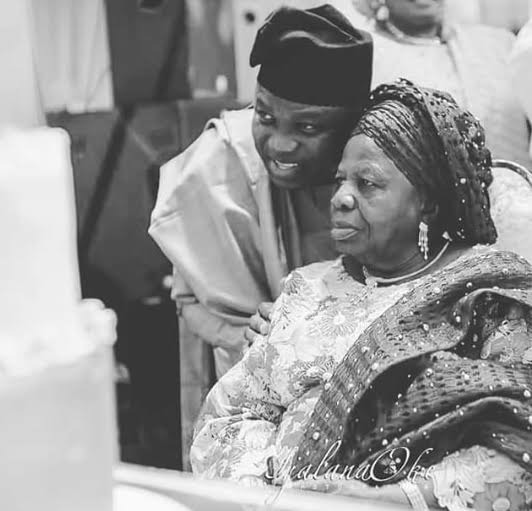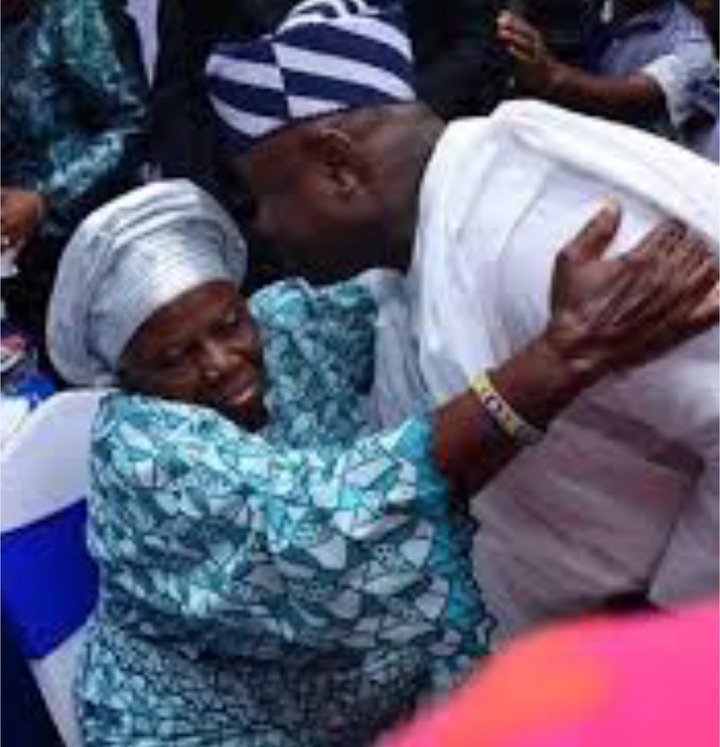 Content created and supplied by: SAEAN (via Opera News )