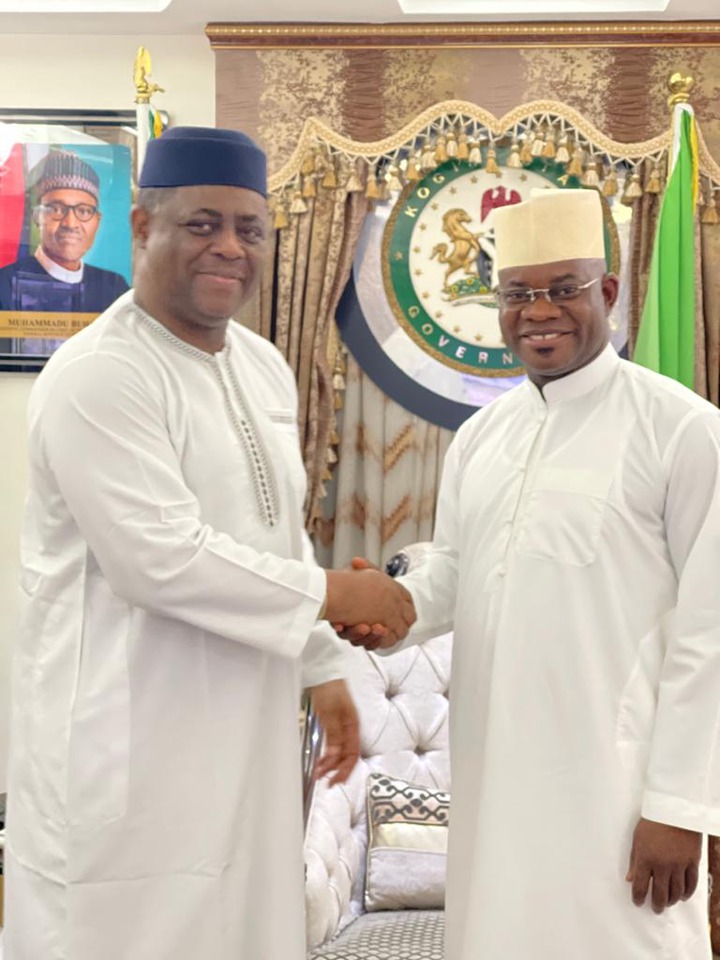 Very recently, astute politician, activist and former Minister of Aviation, Chief Femi Fani-kayode, uploaded several pictures of himself with big wigs of the All Progressives Congress (APC) and these pictures elicited a lot reactions, both from his followers and his detractors.
It is important to note that FFK, has been a strong voice of opposition against some of the activities of this present goverment, hence, many Nigerians feared that he was shifting ground by holding meetings with the big wigs of the APC. Thankfully, Femi Fani-kayode cleared the air on this issue and any wise Nigerian would agree with his school of thought.
Here's an excerpt of his statement: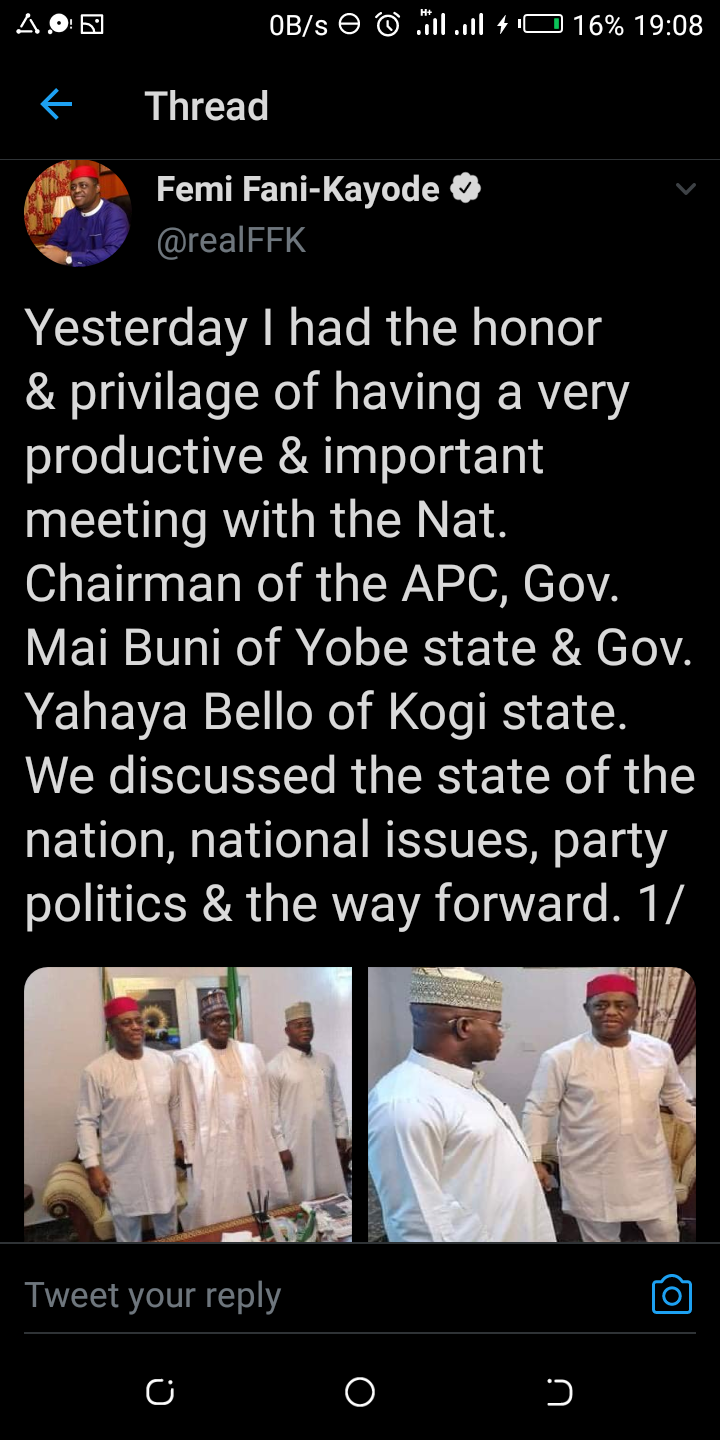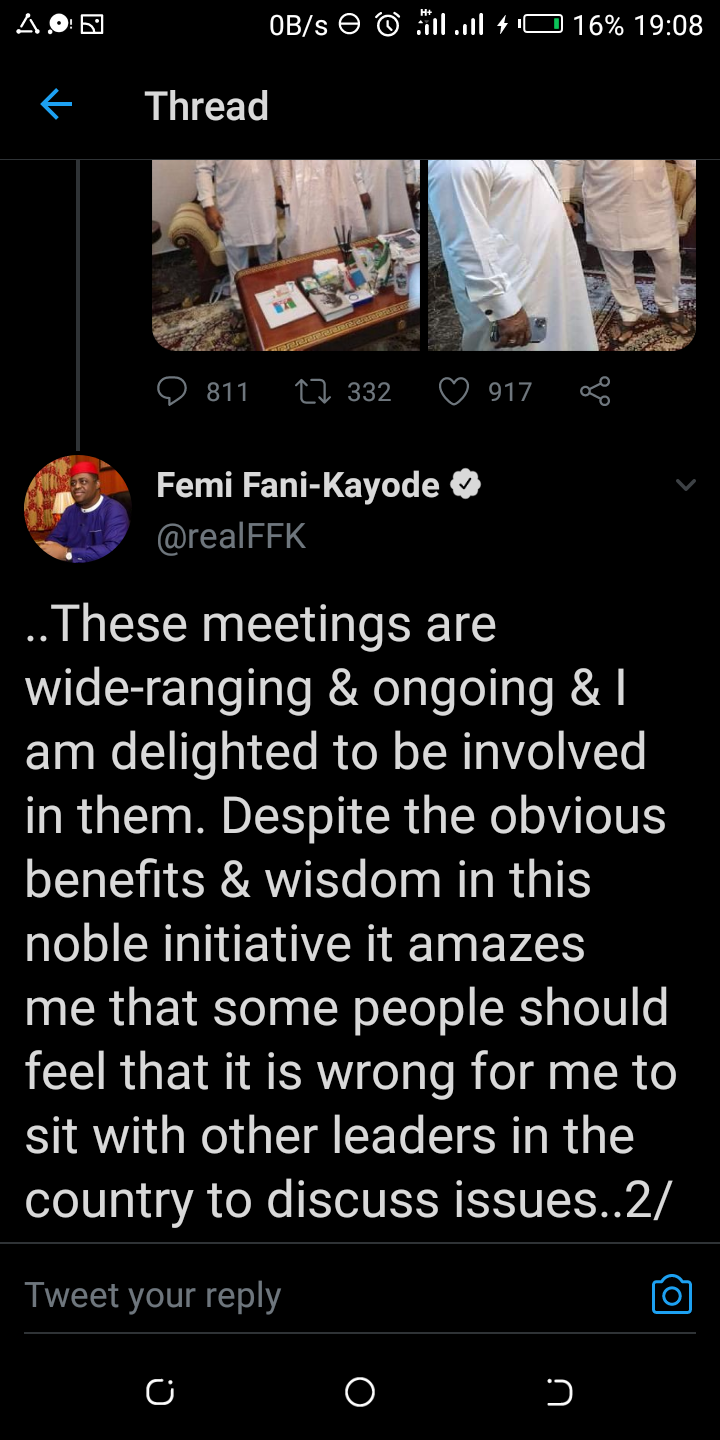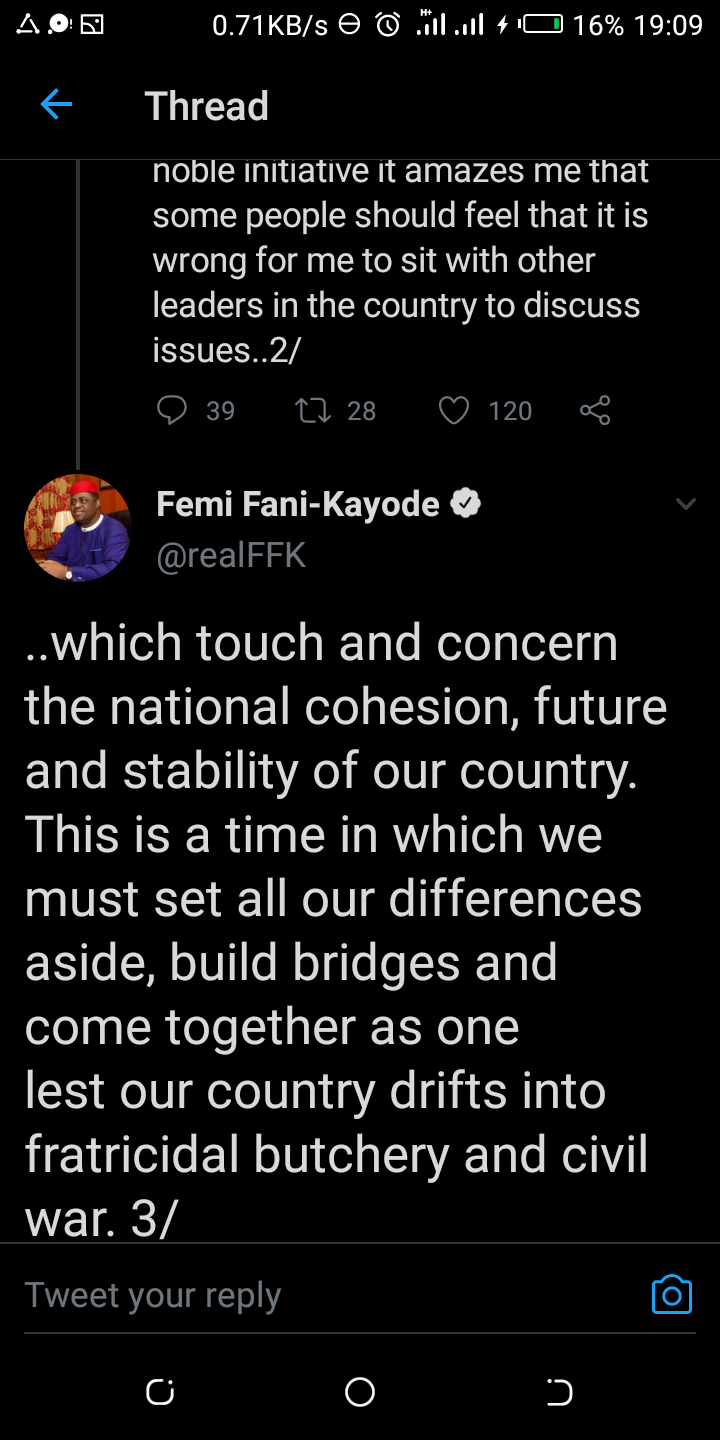 Going by Femi Fani-kayode's statement, you can tell that this great man was simply playing the role of a statesman.
The endpoint of politics is service to the people, hence, something is wrong when our leaders choose partisan politics over seeking ways to better the lives of the people.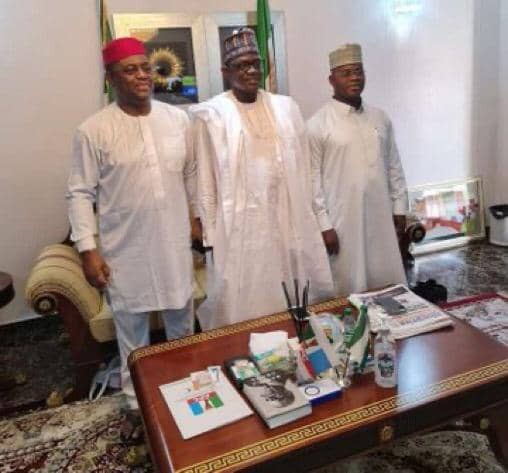 Being an PDP member, Femi Fani-kayode, simply chose to network with fellow political leaders from the APC, regardless of their differing political ideologies, to discuss issues of national concern and every politician needs to learn from this great example.
Dialogue, will always be the best way to build a better Nigeria.
God bless Nigeria.
Dear Nigerians, what is your take on this delicate issue?
Please, don't fail to comment, like, share and follow.
Content created and supplied by: Mr_chunde (via Opera News )