The security issue in Nigeria is getting out of hand as the northern region is gradually turning into a den of terrorist. lives in the north are no longer safe as each day, one thing or the other will likely occur.
First it was the problem of Boko Haram killing the innocent and killing the Nigerian soldiers but now it is the case of Bandits kidnapping the poor as well as school children. How the government is even handling the matter is an issue for another day.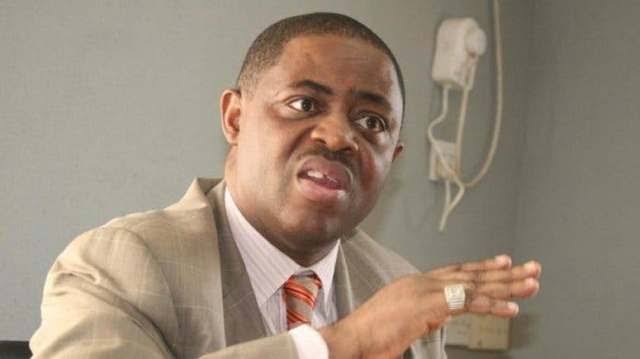 David Oluwafemi Adewunmi Abdulateef Fani-Kayode who is a Nigerian politician, essayist, poet and lawyer. He was a member of the ruling Peoples Democratic Party has used his Twitter account to say he will expose the person who wants to destabilize the nation. In his tweet;
"The conspiracy to destabilise our nation is coming from within. The culprit is a crooked Special Advisor. The objective is to destabilise 10 states including Zamfara & ensure the President declares a state of emergency in each one.This man is the enemy within. I will expose him."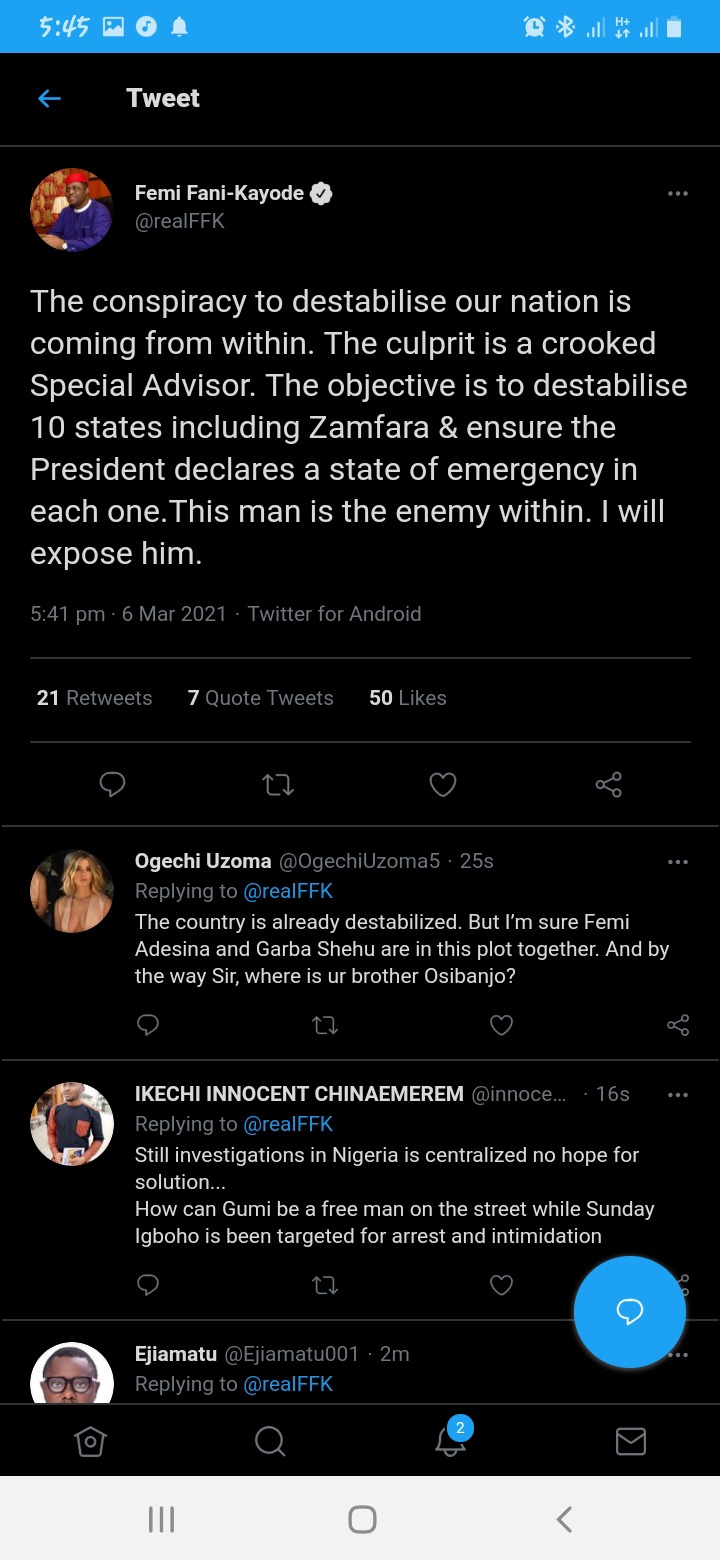 Content created and supplied by: UnikJay (via Opera News )