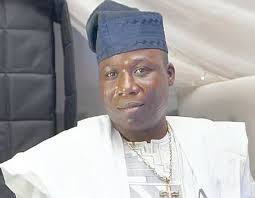 In the event that there is one thing that has again publicized Nigeria as a hazardously delicate country, it is the aftermath of the removal notice gave to herders to leave Igangan people group in Ibarapa North Local Government Area of Oyo State by the Akoni Oodua of Yorubaland, Sunday Adeyemo, also called Sunday Igboho. 
Igboho had allowed a seven-day final offer to herders blamed for killings, kidnappings, assault and other evil wrongdoings to leave the previously mentioned local area. Consistent with his words, the Yoruba boss close by his fans attacked Igangan people group and shot out herders,including Seriki Fulani,Salihu Abdukadir, from Ibarapaland at the lapse of the final proposal gave. 
Honestly, Igboho spat at the law and settled on exemption rather by giving an expulsion notice to herders in Igangan people group. Despite the fact that condemnable, it is the thing that happens where exemption is top dog and the persecuted resort to self improvement. 
From Ondo to Ogun,Ebonyi to Delta,Kaduna to Jigawa, tragic stories of reputable Nigerians who are secured in the jail of desolation in view of a people's feeling of privilege have not stopped to annoy many. What's more, any expectation of opportunity stays subtle. It is this condition of powerlessness, hastened by the hardness of herders and the feebleness of the men of force that has made a legend of the Igbohos of this world. 
Recently, for example, occupants and rulers of certain towns in Yewa North Local Government Area of Ogun State bemoaned that they were barbarously beaten till they saw stars by men in military uniform. Not on the grounds that they plundered important things, or make a pass at the spouse of a General in the Nigerian Army. Their unpardonable sin? They kept herders from getting to their homesteads for purportedly assaulting, obliterating farmlands and slaughtering occupants. 
Maybe the herders and the men in military uniform who abused the residents in Yewa North Local Government Area of Ogun State had drawn motivation from a previous assertion by President Buhari's representative, Femi Adesina, which recommended that Nigerians should surrender their familial settlements for brushing to check killings occasioned by continuous conflicts among ranchers and herders as just the living can talk tribal connection at an at once of the casualties of the insensitivity of herders still couldn't seem to dry. It was a dance on the grave of the dead by Buhari's representative. 
Little miracle the National President of Miyetti Allah Kautal Hore, Abdullahi Bodejo, had the audacity to proclaim that "all grounds in this nation have a place with the Fulani." No uncertainty, the ailing perspective communicated by the Miyetti Allah pioneer isn't just equipped for fanning the ashes of disagreement in a nation strongly partitioned along strict and ethnic lines, yet it additionally hands a fake feeling of qualification to a segment of the country. 
Inquisitively, Mallam Garba Shehu – the official associate whose unnecessary indignation about an innocuous mandate by the Ondo State government that herders in the woods holds in the state ought to either get enrolled or leave mixed contention was(and still) not available to fix the verbal loose bowels of a man in critical need of some instruction. 
Say what you may about Sunday Igboho,he is to numerous the 'guardian angel' of the persecuted, particularly the survivors of herders assaults in the southwest who seek him for salvation. Furthermore, the 'friend in need', has not shrouded his aim to pursue all the herders considered the victimizers of the Yoruba from the southwest. 
Yet, do things need to get this unpleasant? Is this not similar country nationalists dead and living-contended energetically during the common battle to keep together? Expectedly, the Arewa Consultative Forum has cautioned that the emergency between individuals of the southwest and Fulani herders could accelerate into another common war if not appropriately dealt with, approaching governments at all levels to be proactive to prevent history from rehashing itself. 
It should be expressed that war has never tackled any issue. In any event, none of that this author knows about. Truth be told, an extraordinary number of the individuals who saw the common war don't wish and petition God for briefly experience. A few lines from Viva Nigeria, an evergreen melody by Afrobeat maker, Fela Kuti, which was recorded in Los Angeles in1969 during the Biafran war, has a guidance for those whose activities and inaction require another war: "Never should we figure out how to take up arms against one another. Leave Nigeria alone an exercise to all. We have more to learn 
towards working than annihilating. Our kin can't bear the cost of any really languishing. How about we hold hands, Africa. We don't have anything to lose. Yet, a ton to acquire. War isn't the appropriate response. War has never been the appropriate response. Furthermore, it won't ever be the appropriate response." 
Shrewd words! It is, notwithstanding, imperative that we can possibly accomplish much together when individuals regard each other in a country where shamefulness and twofold standard are not the thing to take care of. On the off chance that Nigeria should not create more Igbohos, those in the force circle should be reasonable for all. They should really have a place with everyone and have a place with no one. 
In a country where the Miyetti Allah pioneer asserts the grounds in Nigeria have a place with the Fulani,it is just expected that such unguarded remark will fuel incitement, especially among of the survivors of the deadly exercises of herders. In any case, where is the voice of censure from the seat of force? 
.
Content created and supplied by: Marshalnews (via Opera News )