"Trump Will Still Remain In Office"- FFK Reveals When Trump Will Leave The Office Of Presidency.
As we all know that Donald Trump has been impeached from being the President of the United States. This is because the United States House of Representatives has alledged him of the violence that occurred in US Capitol.
However, Femi Fani Kayode (FFK), who keep showing his full support for Donald Trump, has reveals when Donald Trump will leave the US presidency. According to his tweet, he said that "Donald Trump will still remain in office of presidency til January 20, 2021". He also included that the MAGA movement still remain strong and millions are in support for Donald Trump.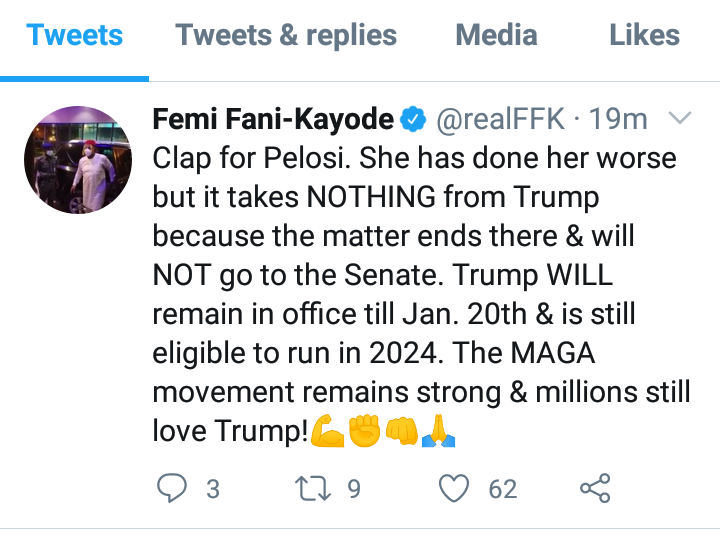 Moreover, after he posted this on his Twitter handle, lot of people reacted.
Check out some reactions below;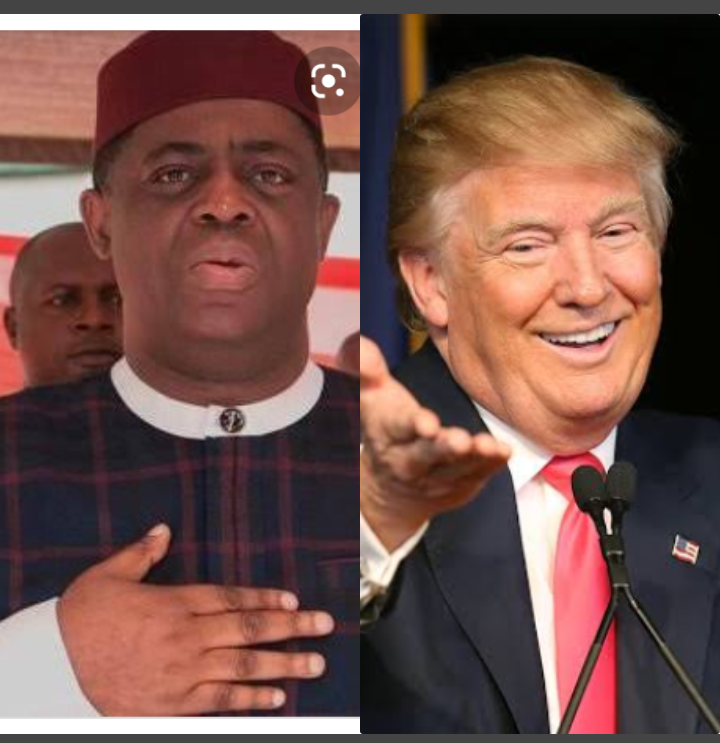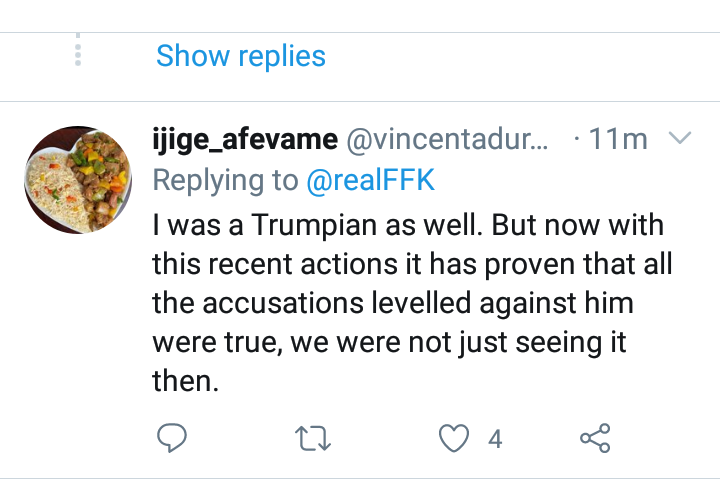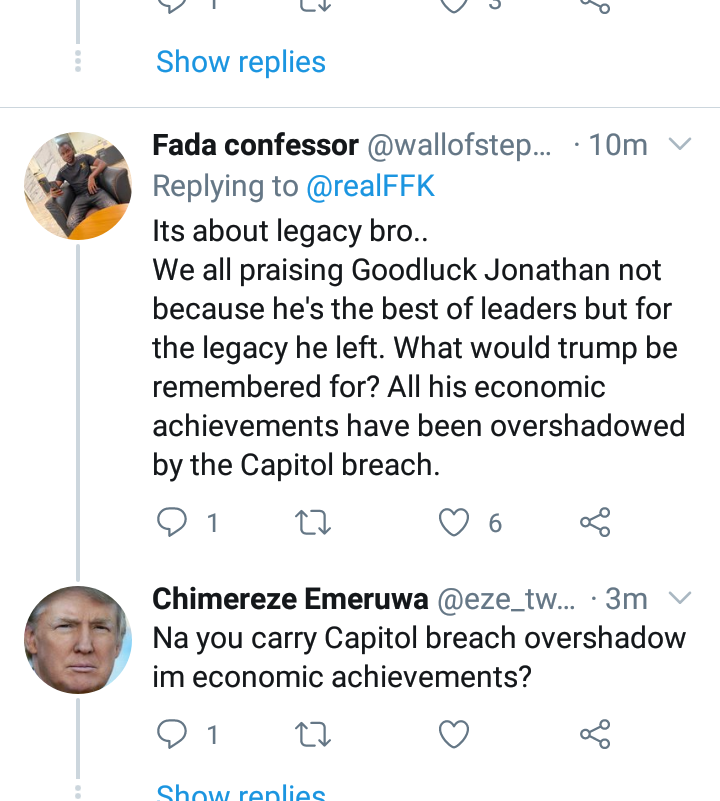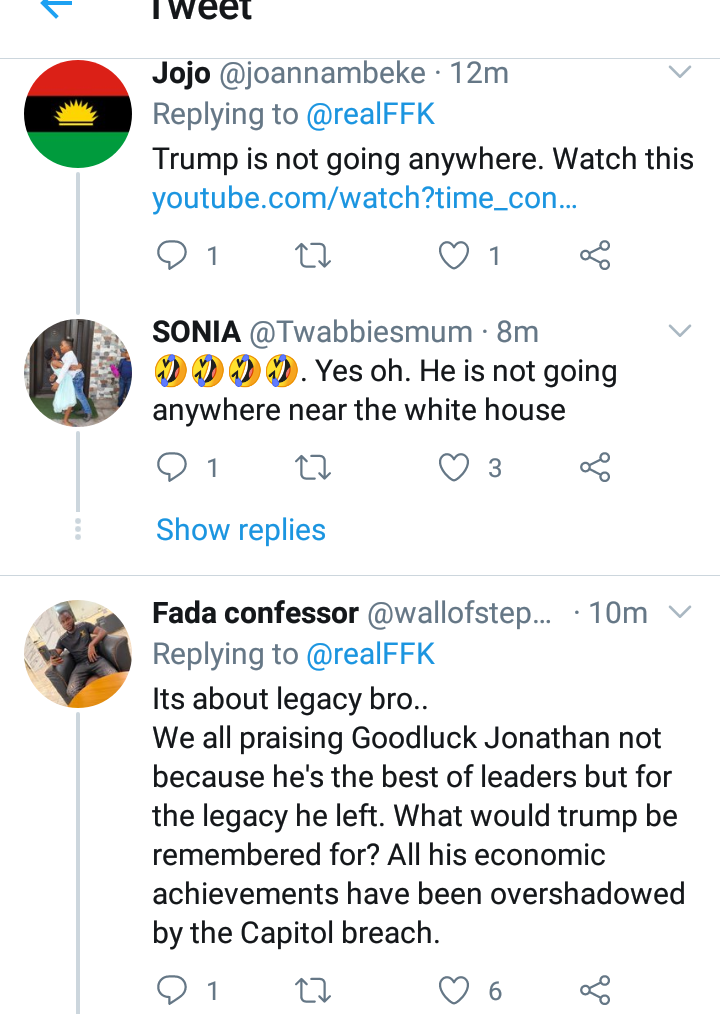 What's your opinion on FFK tweets?
Kindly share your opinion and suggestions in the comment section below.
Remember to like, share and follow me up for more updates.
Content created and supplied by: Adex-post (via Opera News )