I love making my factual opinion known or expressing my unbiased viewpoint on Npower issue because I am one of patriotic Nigerians who love, care and always feel much concerned about the present welfare of Nigerians especially the youths, and also usually hoping for a better future for all Nigerians.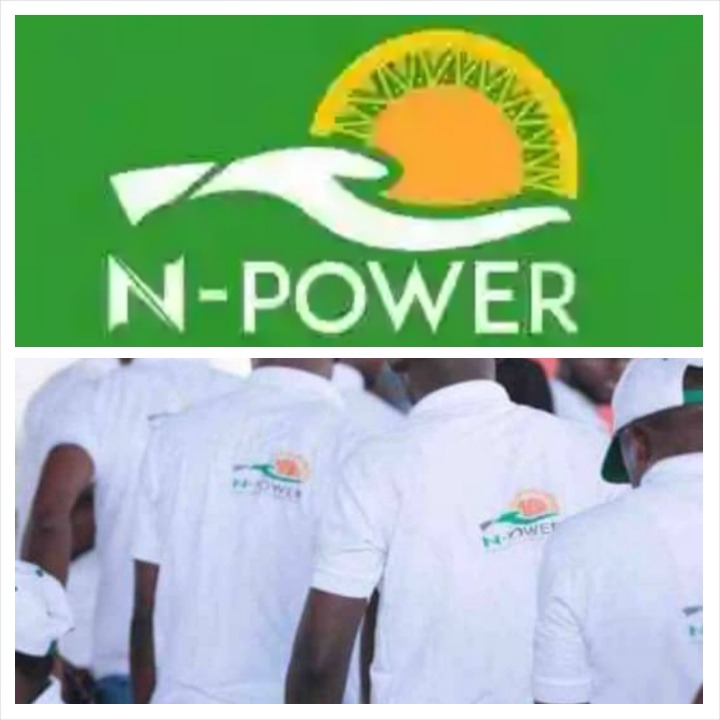 Over two weeks ago, when I wrote the first-of-its-kind article titled, "NPOWER Transition Plans Exposed (See Details & Video Link)" to expose beforehand what the Nigeria government has in store for all the batch A and B Npower beneficiaries, many people including Npower beneficiaries themselves are saying "it is a fake news". Not knowing that we are in Nigeria where you could use information to deduce information.
How on earth do you think the minister of Budget, Finance and National Planning, Zainab Ahmed, could be so confident and be explaining about NPower Programmes and other National Social Investment Programmes (NSIPs) comprehensively to that length without mincing words, if not that both Ministers (Hon. Minister Sadiya Umar Farouq & Hon. Minister Zainab Ahmed) and other stakeholders have had meetings together to decide or brainstorm on what next to do about NPower Programme.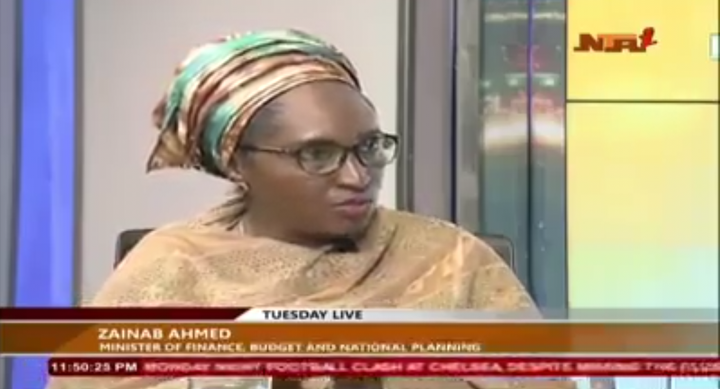 What pains me most is that despite adding "Video Link" as visual evidence to proof the authenticity of my article written since over two weeks ago, about the incoming but not yet disclosed Npower Transition Plans by the Npower Management under the Federal Ministry of Humanitarian Affairs, Disaster Management and Social Development, many Nigerians including the affected Npower beneficiaries didn't see it coming until this week. They keep writing fake news under comment box. I will rather keep quiet than writing rubbish or unverified information online.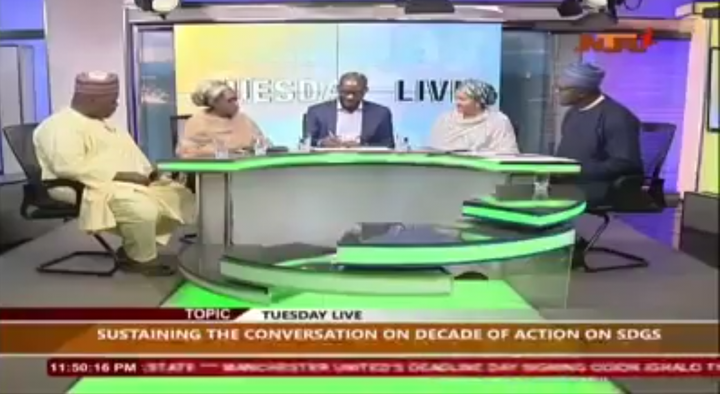 Early this week, I am very glad that my "fake news" online then become "the real news" every here and there. They are all saying, spreading and writing about NPower Transition Plans and its main content - GEEP loan, as exposed earlier in my post. Such is life! People don't sometimes appreciate firsthand information.
Hmm! To be frank with ourselves, we are almost the same in Nigeria and I have discovered that "many people will even do more than what the government is doing to Nigerians if they are in positions of power". Knowing this weakness about our nature, Nigeria government has also been doing the same thing to play with our intelligence with no repercussion.
Going straight to the point on how disunity is negatively affecting Npower beneficiaries and Npower monitors, if you could recall some Npower beneficiaries among both Batches A and B have been clamouring for the need for NPower management to pay their backlogs since March till this moment.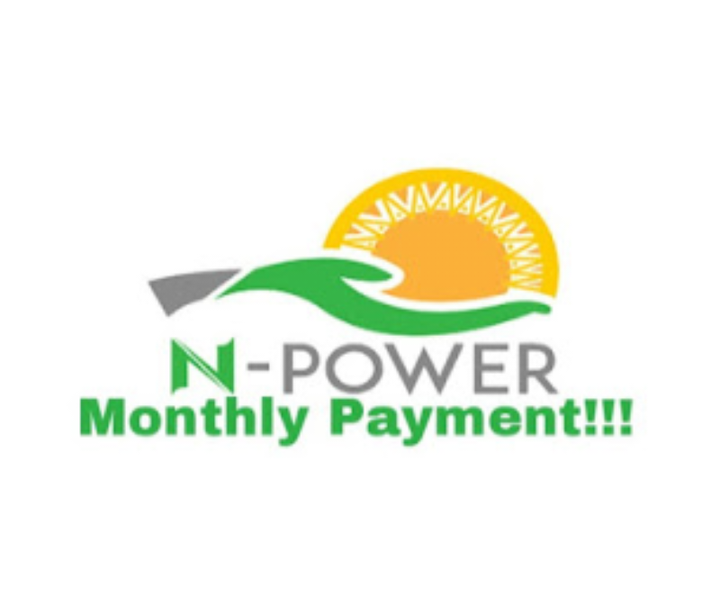 Initially, they (unpaid Npower volunteers) are not only in this struggle of appealing to the concerned authority to hear their plight, especially in a very difficult period of general lockdown adopted by almost all the countries in the world to curb or reduce the spread of deadly virus called Coronavirus or Covid-19. Both Npower monitors and N-Build beneficiaries were also affected. But along the line, the scenario changed to favour some set of people, leaving only Npower beneficiaries in this mess because of lack of unity among Npower beneficiaries and Npower monitors. Why can't they work together? Since they are both employees of NPower Management.
At times, I feel like not to blame any of them (paid Npower beneficiaries, N-Build volunteers and Npower monitors) for not fully supporting the affected or unpaid Npower beneficiaries since the paid Npower beneficiaries are playing safe (they want permanency by all means not minding or "fully" care for their unpaid colleagues), N-Build volunteers keep hammering on the authority since they know there is no guarantee of recruiting them (they attacked Npower Management anywhere for their rightly payments), and the Npower monitors are playing smart in every angle because they seemed to know how to play the game very well.
But the said "disunity" among Npower beneficiaries and Npower monitors has been causing them a lot unknowningly to them. How?
While the unpaid Npower beneficiaries are busy sending messages on different social media platforms especially on Twitter to make their plight known, and also appealing to the Federal Government for the need to instruct or order the Federal Ministry of Humanitarian Affairs, Disaster Management and Social Development (FMHDSD) under which Npower Programmes are managed, to pay their unpaid stipends because of the untold hardship, suffering and injustice they are facing particularly when there is lockdown caused by global pandemic. Npower monitors directly wrote letter(s) on behalf of themselves only to the right channels to demand for their payments, which was very resultive at the end.
They explained the weaknesses, inconsistencies and incompetence of the minister in charge of FMHDSD, Hon. Minister Sadiya Umar Farouq, in the letter(s) as well as immediate payment of their unpaid monthly stipends or else 'President Muhammadu Buhari should sack her'.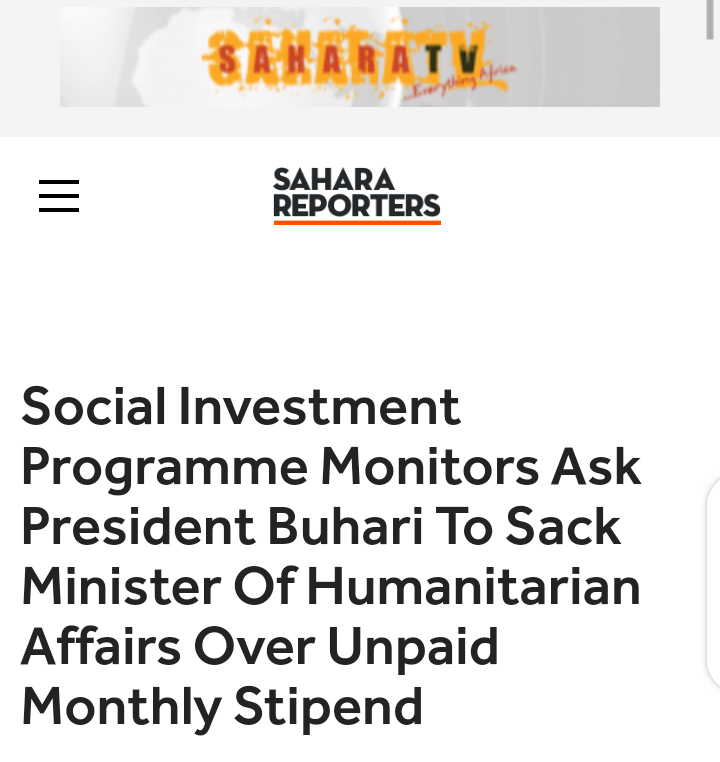 Within the same week of making their plight and stand known to the public, different online news agencies and newspapers gave assurance that the Federal Government has instructed the minister to pay their unpaid monthly stipends, and the minister herself also attested to that fact.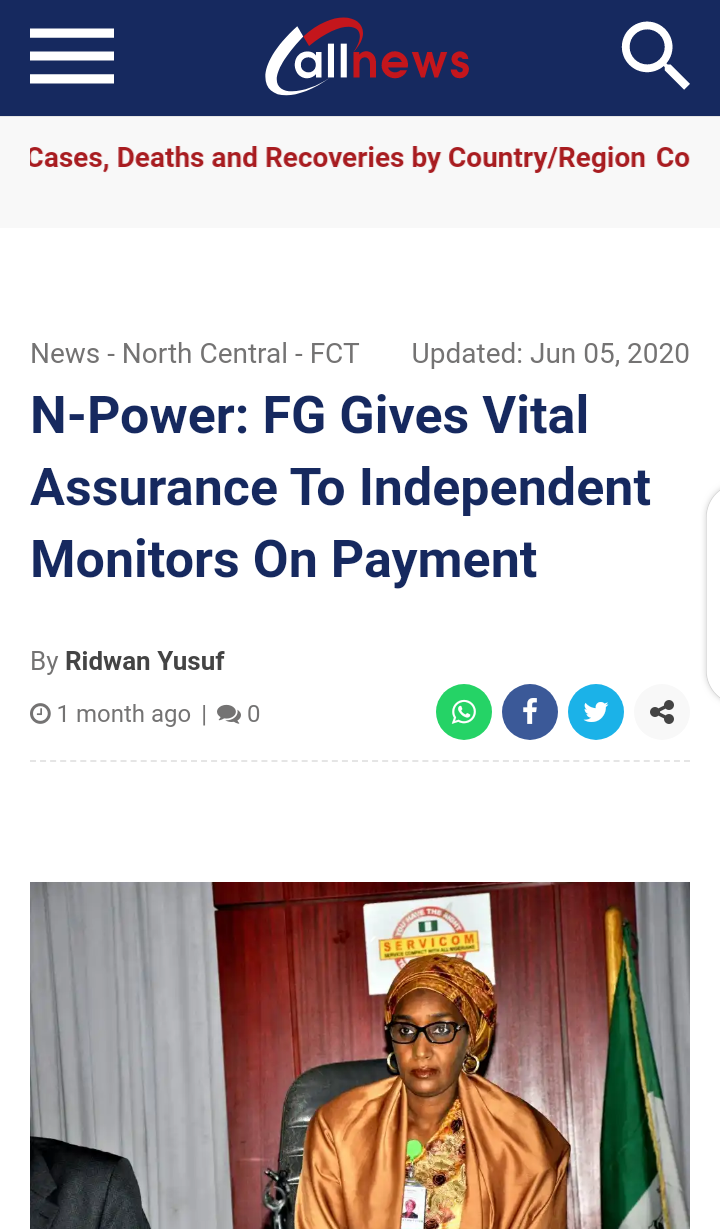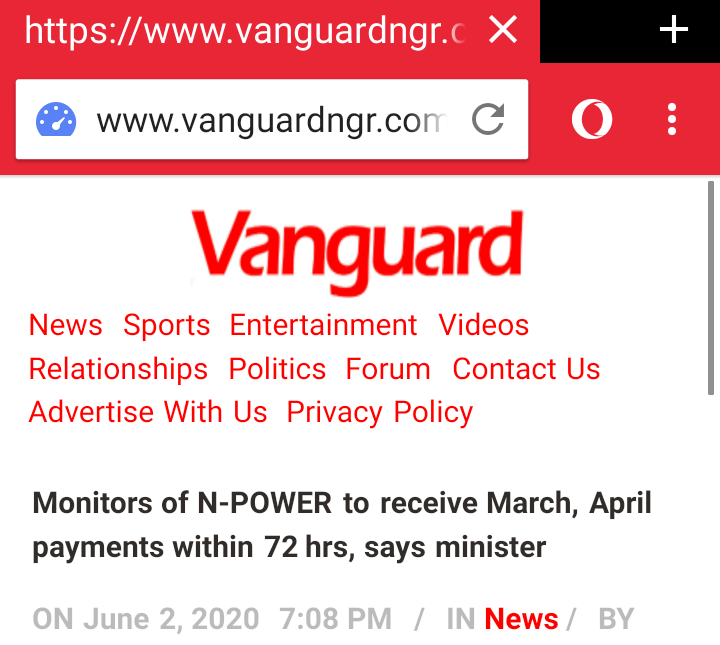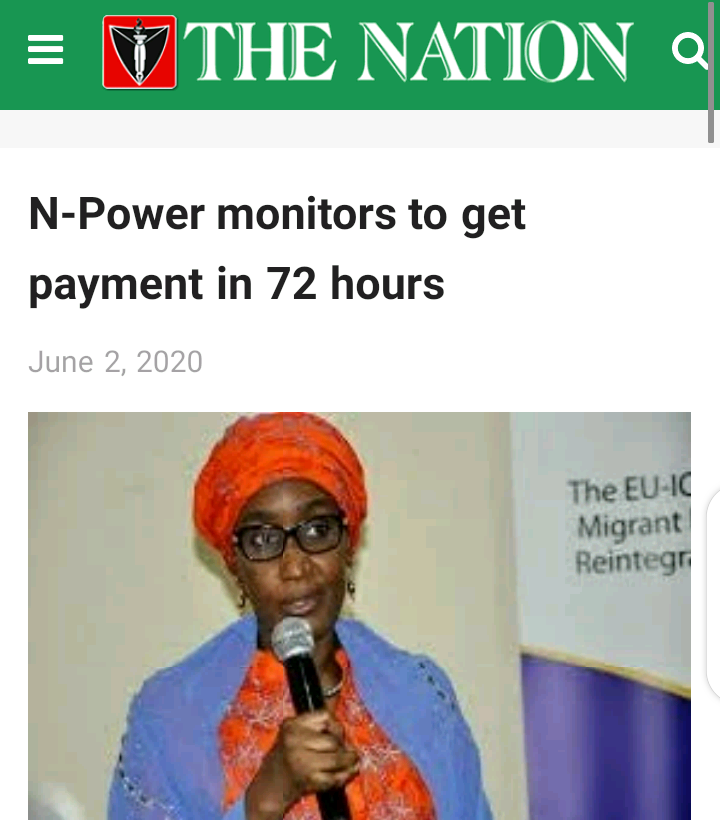 Imagine what is happening in the same world! They paid all Npower monitors and N-Build volunteers, leaving all the unpaid Npower beneficiaries alone. They are yet to receive a dime since March to this moment of writing this article. Why? Because they are not working in unity as a team. Don't forget that "divided you fall, united you stand".
Hmm! Instead for the paid Npower beneficiaries also to give "full" support to their unpaid colleagues, they are playing safe because the struggle for the permanency must continue by all means. Some are even happy within their hearts that maybe "the unpaid ones" have been automatically exited from the programme to reduce the number of active Npower beneficiaries, which will possibly reduce the number of people the government will absorb. What a selfish thinking! We should always endeavour to love others as ourselves.
The negative effect of "disunity" among Npower beneficiaries and Npower monitors put to play by the government continue. Unexpectedly, the shocking disclosure of disengagement of 500,000 Npower beneficiaries came on board. They started fighting or arguing with one another, "It is a fake news"; 'No it is real, I have confirmed it'.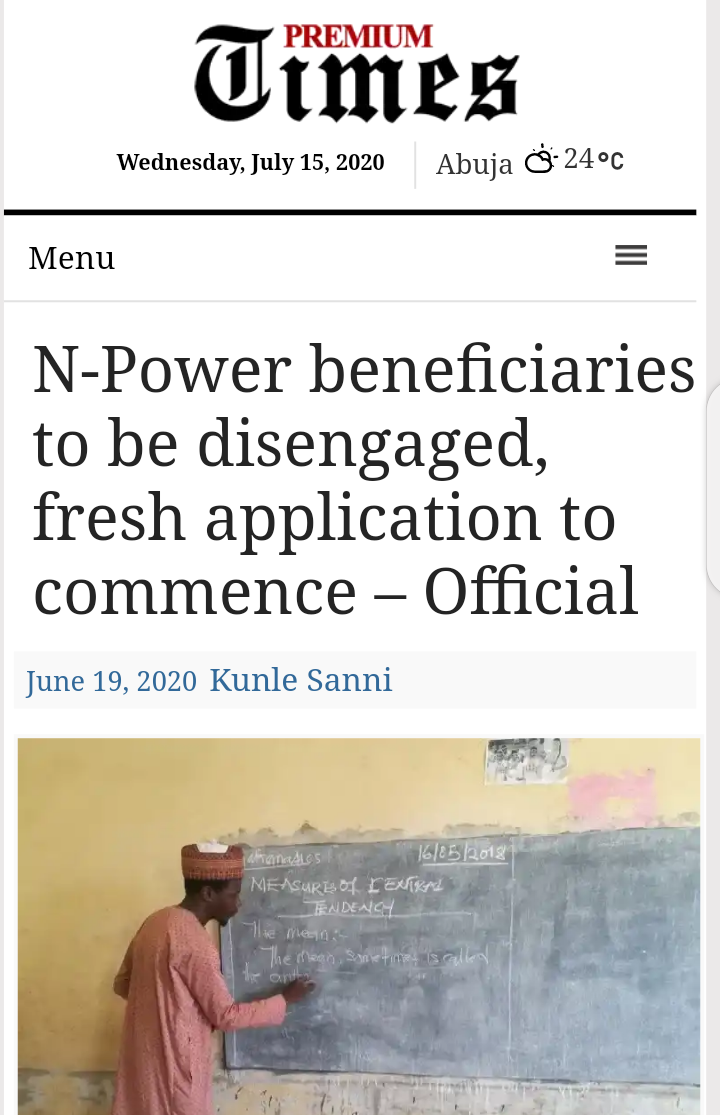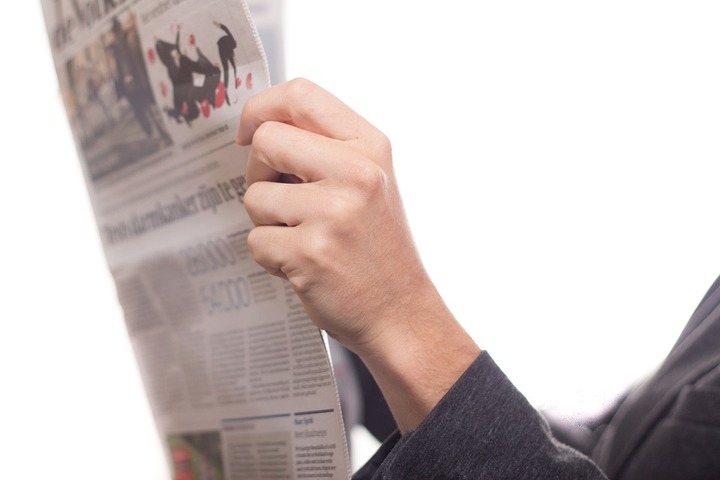 Don't forget that this issue of disengagement has been published by some reputable newspaper organisations including The Guardian before, but Npower Management refuted the authenticity of the news. Saying the news didn't come from them. Hmm! This is Nigeria where there is always "an iota of truth" in every rumour or fake news.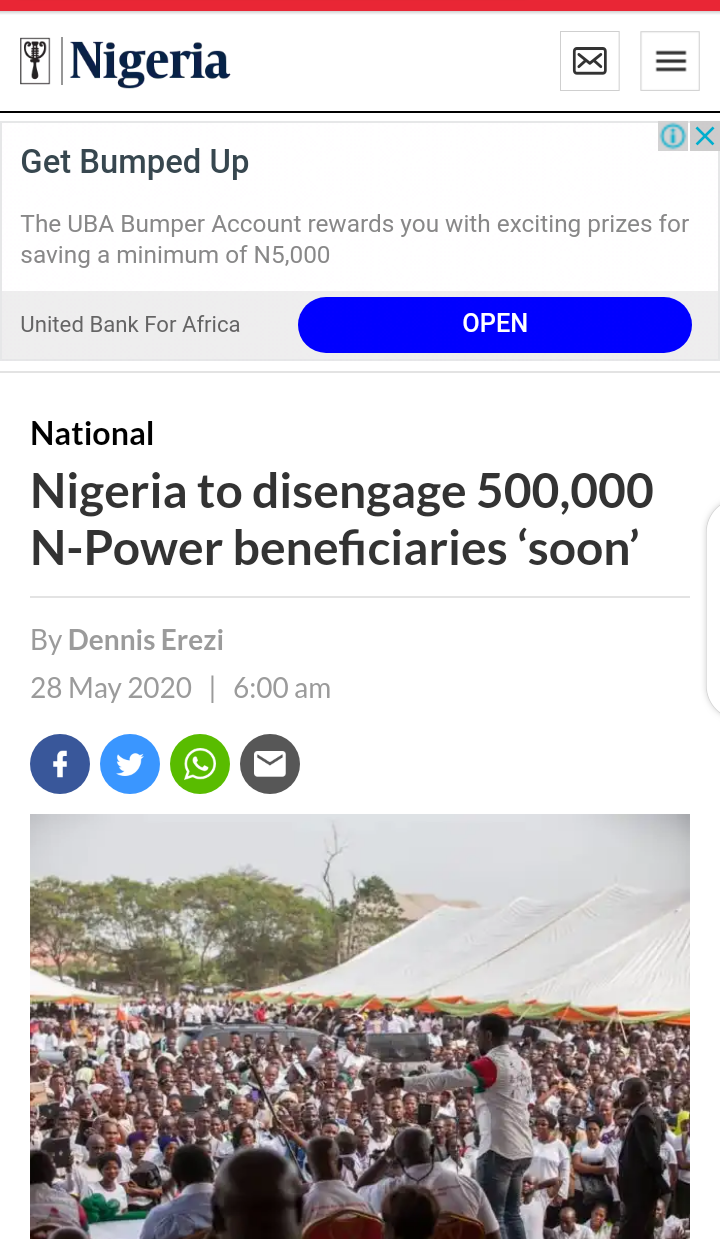 Npower monitors remained silent, not knowing that it is general issue, since the minister didn't mention them in the first place. After a week, the ministry also disengaged them finally. And promise both Npower beneficiaries and Npower monitors Transition.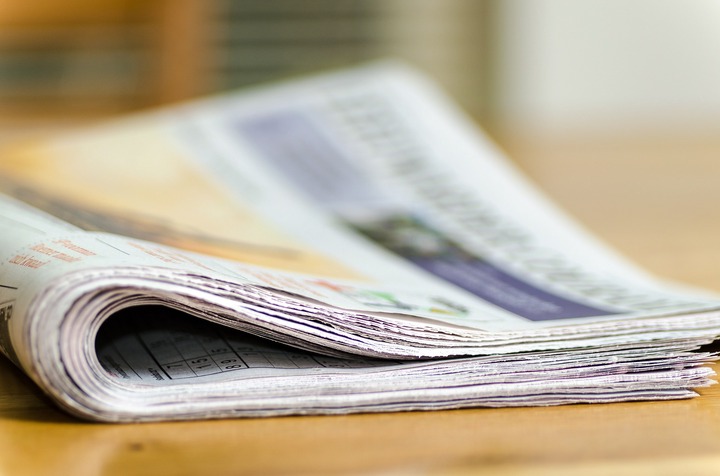 Meanwhile, don't be surprise if the disengagement news of Npower monitors change to permanency news tomorrow, because they know how to play the game right.
Hence, you may be thinking that, "Why did I say "disunity" is seriously and negatively affecting Npower beneficiaries and Npower monitors? Hnn! Do you know that if all hands (both beneficiaries and monitors) have been on deck from the inception, all these present happenings might be difficult to do by the government.
The government played the divide-and-rule tactical game very well. They first divided the large Npower beneficiaries (500,000) by paying selective 84% among the beneficiaries leaving 16% unpaid till now. They were studying the reactions of Npower beneficiaries, but the reactions were extremely low because the paid Npower beneficiaries didn't give full support. The Npower Representatives keep postponing their scheduled protests then.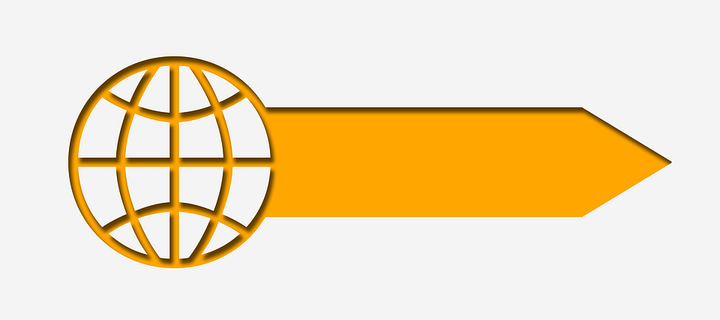 The protest embarked upon by the unpaid volunteers did not has large crowd but thank God it seems to be yielding positive result gradually, but do you know that if they fully joined hands together to do it, it would have yielded more productive result, and at the same time put fear in government's minds from making such decisions to "disengage all the 500,000 Npower beneficiaries" from Npower Programme and "start fresh recruitment".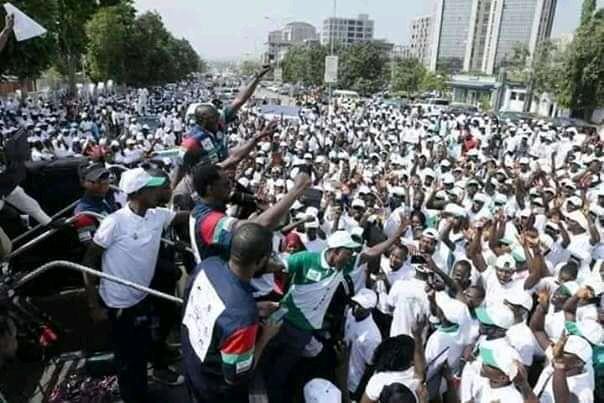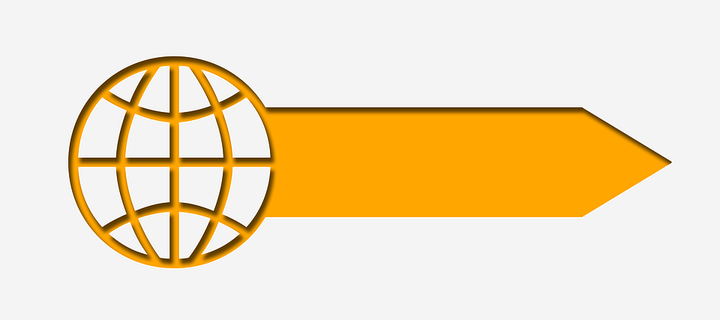 In addition, if Npower monitors have helped the unpaid Npower beneficiaries and also use their right channels to say something about "the disengagement of 500,000 volunteers", may be the government would not have included them in the disengagement stuff.
Therefore, we all need to be our brother's keepers in all ramifications of life. J. K. Rowling said that, "We are only as strong as we are united, as weak as we are divided". Believe me, we are each other's harvest; we are each other's business; we are each other's magnitude and bond (Gwendolyn Brooks' quote). It is time Nigerian youths should start coming out in "one voice" to get fair treatment from government, if not we are all going to be 'preys' at the end.
In conclusion, although we are all different but we are all the same in the fact that we will never be the same. We are united by the reality that all colours and all cultures are distinct and individual. We are harmonious in the reality that we are all held to this earth by the same gravity. We don't share blood, but we share the air that keeps us alive. C. JoyBell further explained that, "I will not blind myself and say that my black brother is not different from me. I will not blind myself and say that my brown sister is not different from me. But my black brother is he as much as I am me. But my brown sister is she as much as I am me". Think about it!
If our mind is in conflict, not balanced with our body and with the needs of the soul, then there is a fundamental 'disunity' in our life. Only if we have "unity" within ourselves, we can create "unity" in the world around us. You can't give something you don't have, even if you have all good intentions (Radhanath Swami).
Now is the right time to come together, and speak in "one voice". Thanks for reading this post to the end.
Kindly spend four seconds to FOLLOW ME for more inspiring articles, and also SHARE this article with your loved ones on social media platforms.
READ: NPOWER Transition Plans Exposed (See Details & Video Link)
Content created and supplied by: JLblogs (via Opera News )
Opera News is a free to use platform and the views and opinions expressed herein are solely those of the author and do not represent, reflect or express the views of Opera News. Any/all written content and images displayed are provided by the blogger/author, appear herein as submitted by the blogger/author and are unedited by Opera News. Opera News does not consent to nor does it condone the posting of any content that violates the rights (including the copyrights) of any third party, nor content that may malign, inter alia, any religion, ethnic group, organization, gender, company, or individual. Opera News furthermore does not condone the use of our platform for the purposes encouraging/endorsing hate speech, violation of human rights and/or utterances of a defamatory nature. If the content contained herein violates any of your rights, including those of copyright, and/or violates any the above mentioned factors, you are requested to immediately notify us using via the following email address operanews-external(at)opera.com and/or report the article using the available reporting functionality built into our Platform See More