In a bid to secure and protect the Northerners from banditry, President Buhari has made a hard decision, he has directed security agents to shoot at anyone seen with an AK-47. Don't you think this decision needs to be clarified well? Checkout what Chioma Agwuegbo said.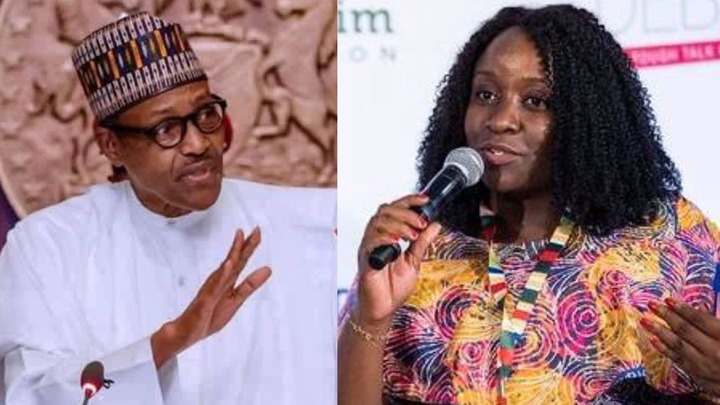 Almost everyone knows that there's insecurity in Nigeria but the insecurity in the Northern part comes in another level as we keep reading and hearing about kidnapping, killings, and other forms of criminalities from the region almost every day.
The criminalities are the result of some herdsmen who ranch their cows with guns, AK-47 for that matter, claiming they are using it to protect themselves and their cows, which is unconstitutional.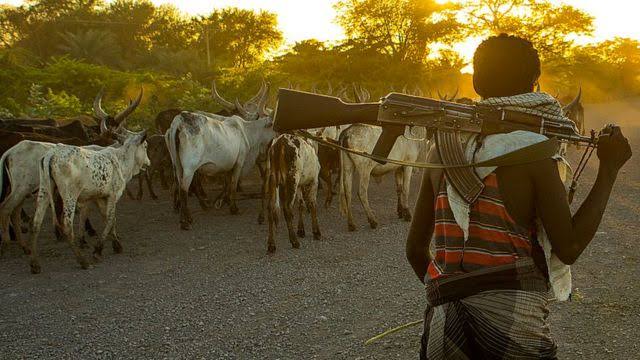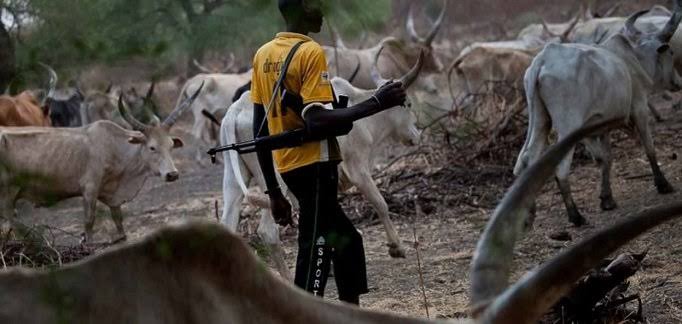 But as this banditry and insecurity in the North begin to raise concern among Nigerians, the Nigerian president didn't make any decision about it, little did we know that he's coming with full force.
Now, President Buhari has made his decision and ordered security agents to shoot whoever was seen with AK-47 with them. This announcement was made by the presidential spokesperson, Garba Shehu during an interview with BBC.
One of the female Nigerian activists, Chioma Agwuegbo while reacting to the announcement has a different opinion. Here's what she said.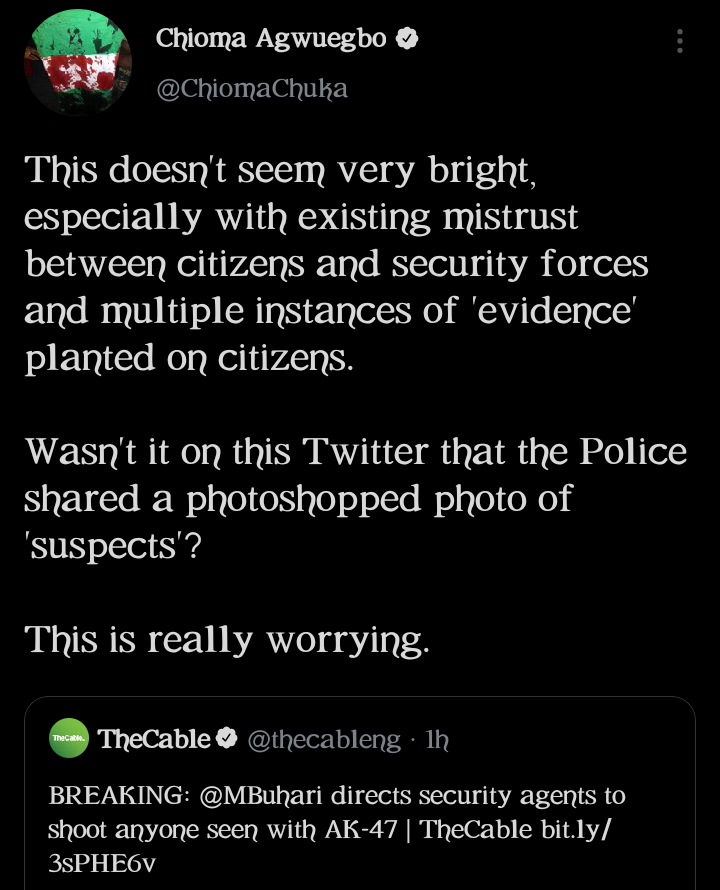 He the president's decision isn't very bright because of the mistrust between the security forces and the citizens.
I reason with what Chioma said but i think this decision should have some rules guiding it or what did you think about it.
Content created and supplied by: EminentPolitics (via Opera News )