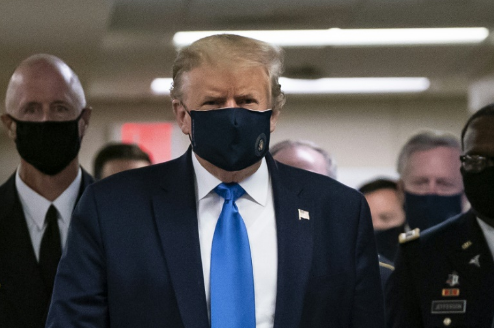 USA had to play catch-up once it was realized what they were dealing with after China unleashed this mess on the world, letting its citizens fly all over the world. Trump stopped flights from China but the cat was out of the bag. Over the past few months, they have had the CDC "experts" keep flipping about the best way to deal with the virus. First it's no mask, then we need to wear a mask. One day they were told the virus is spread a certain way, then it changes. And let's not forget that previous administrations had not properly maintained an adequate supply of PPE, ventilators, etc. so there was a mad scramble to acquire those supplies. Let's not forget since China had a head start knowing what was up they were able to stockpile goodies for themselves. Then, don't forget that this is the United STATES of America where each governor has the right to run things as he or she sees fit. While super-hero Andrew Cuomo let elderly COVID+ patients return to nursing homes where others could be infected, other states like Florida offered more protection to its most vulnerable citizens.
Additionally, USA is not as homogeneous as other countries like Sweden or Germany. They're a big melting pot of many nationalities with people who react differently to things. Sweden didn't lock down and kept schools open while being sensible about social distancing. Here you continue to see people literally partying in the street without taking any precautions.
And then finally, there's another consideration…
Sad, but unfortunately true.
The actual death rate in the United States is in the range of <0.0045. 135,000 deaths divided by the total registered population in the United States which is roughly 328,000,000 people not counting the homeless and the illegal immigrants which are not capture on a census. The problem you have is that many people are not taking this seriously enough and are going out without masks on, are demonstrating in large crowds without the proper protection and are spreading this virus casually to others. The other major fact in the United States is that compared to many other countries, the majority of the population in the United States are not very healthy. The majority of the people are over weight, drink too much alcohol, use too many drugs, (legal and illegal drugs), and in general act so socially irresponsibly that they are in effect adding momentum to this issue.
Content created and supplied by: SeyiXam (via Opera News )