It has been over one month now since the massive end sars protest by mostly the Nigerian youths ended after the massacre at the Lekki toll gate on the 10th of October 2020 and since then, no protest about it has started officially since then.
One of the most recognised Nigerian youths who made the protest an iconic one however has returned to the street of Nigeria alone to resume the protest and he has went viral after video of him protesting alone surfaced online.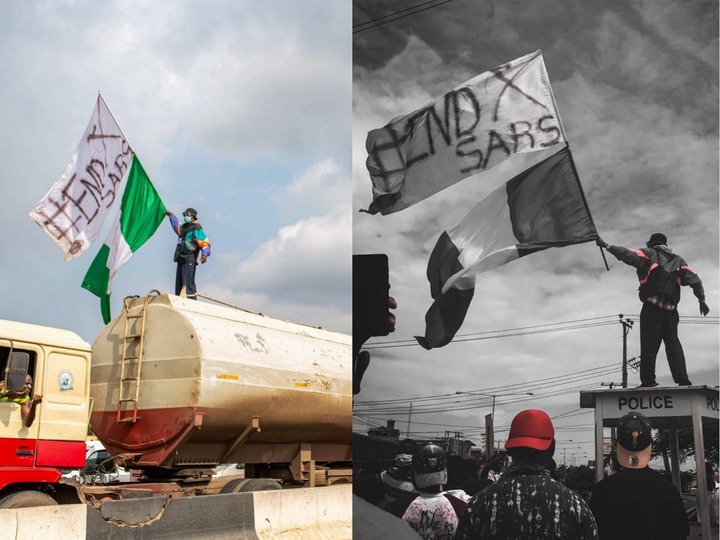 The young man, also known as "The Flag Boy" returned to the street with his flag and he has a question for the Nigerian government scripted on his flag concerning the Lekki tollgate killing. He wrote on his flag "who ordered the lekki massacre ?".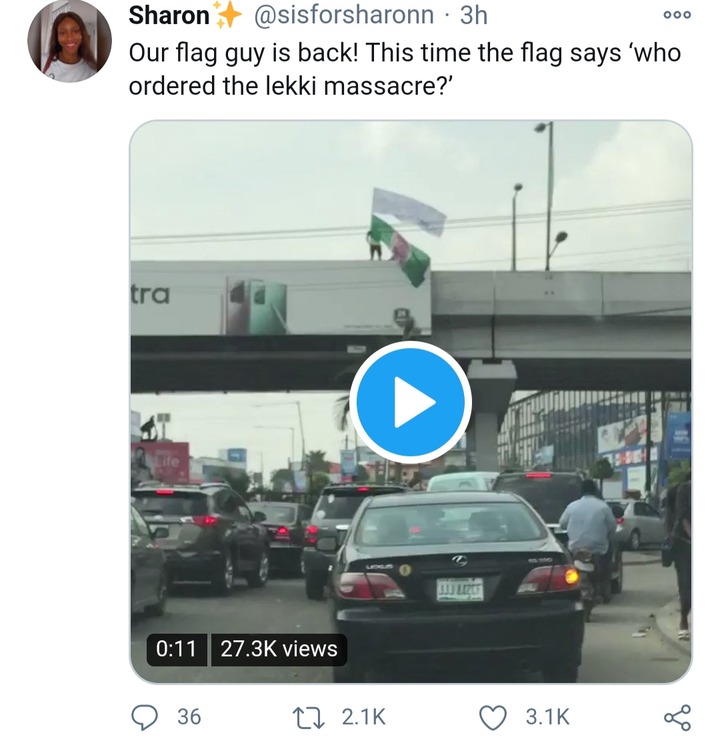 Click Here To Watch The Video Of Him Resuming The Protest.
Check out some iconic photos of Gramboi during the end sars protest that went viral during the first massive protest:-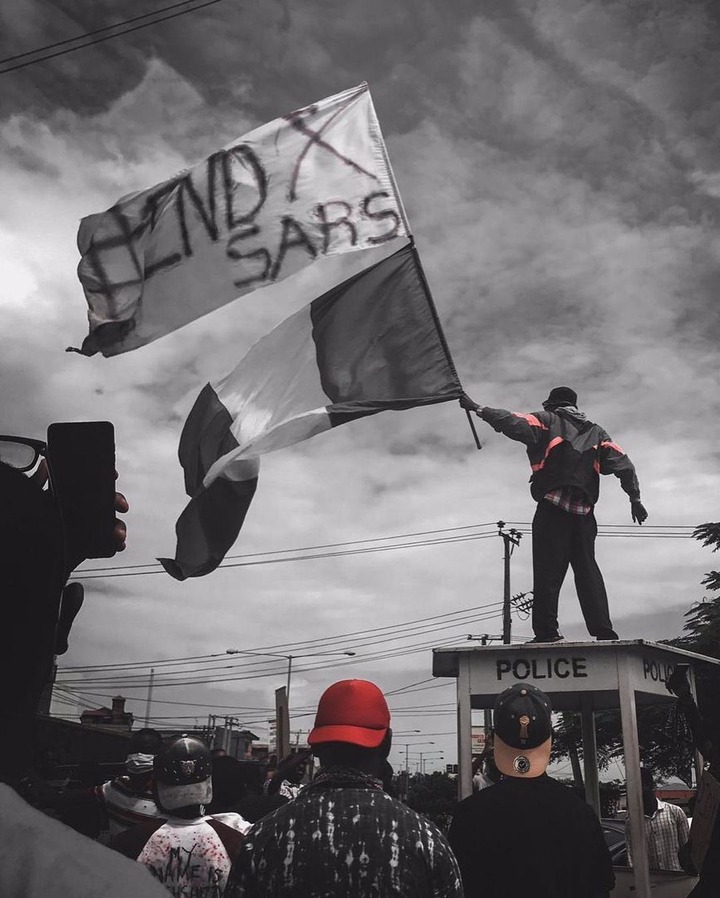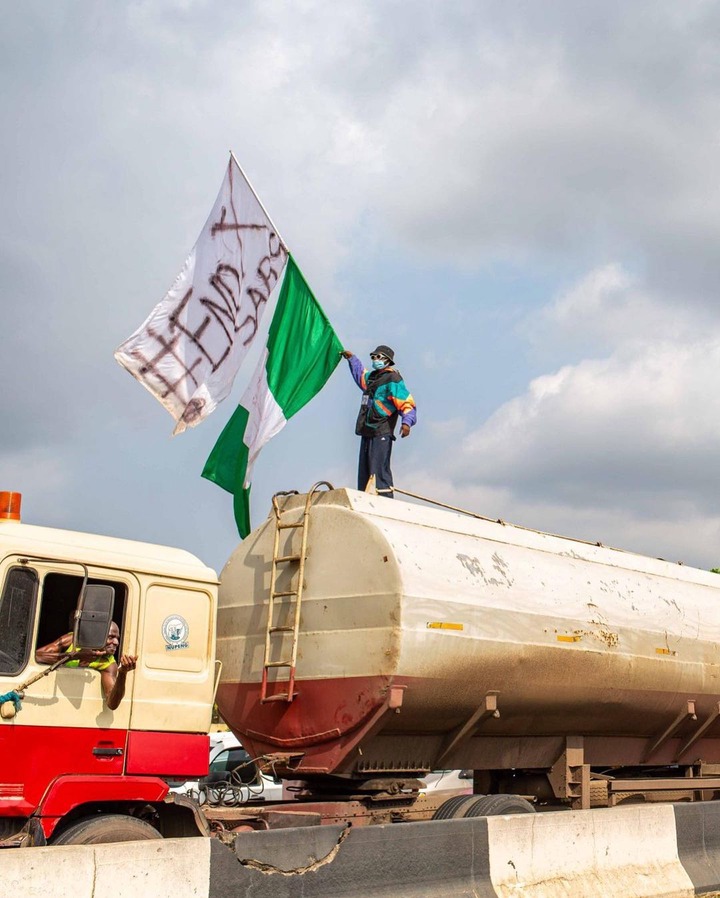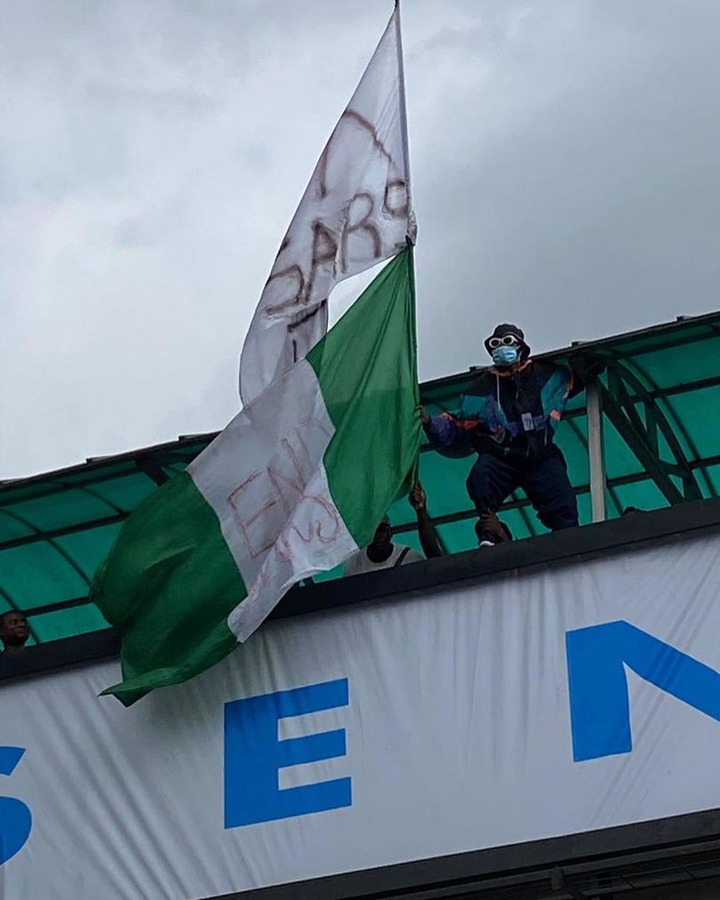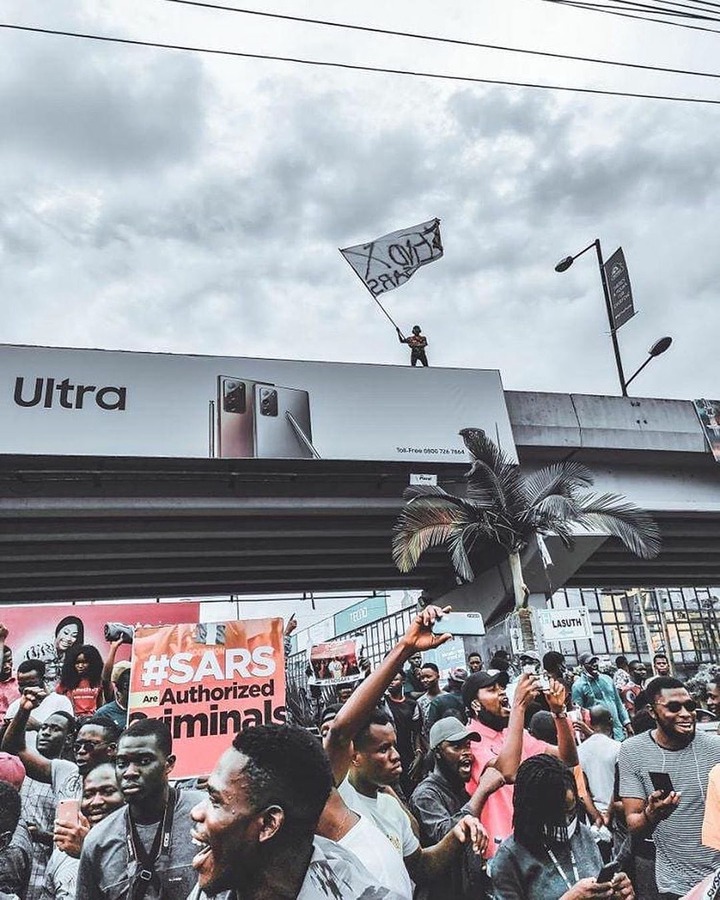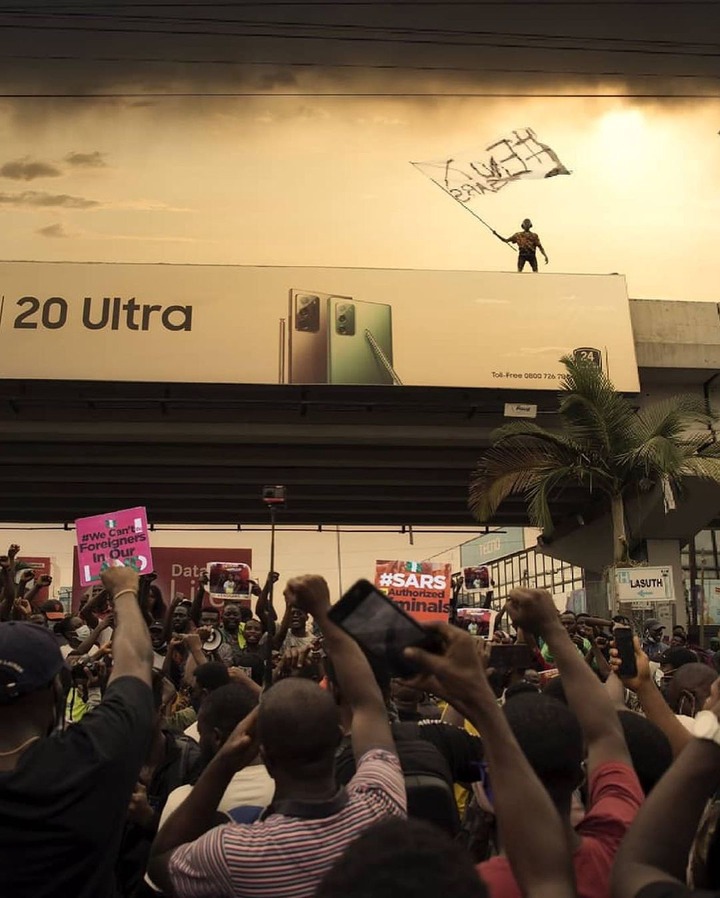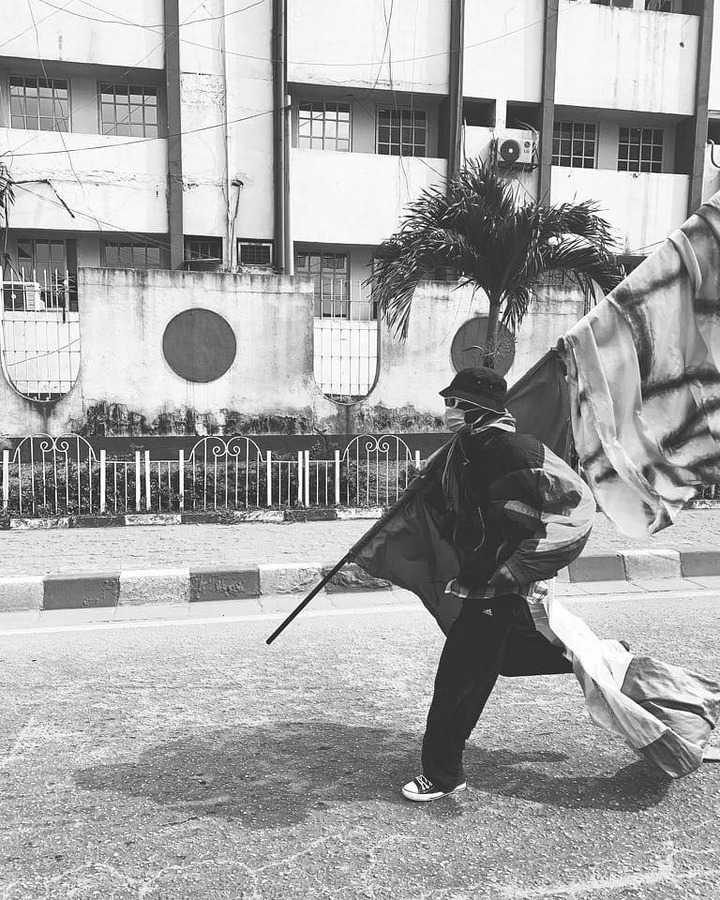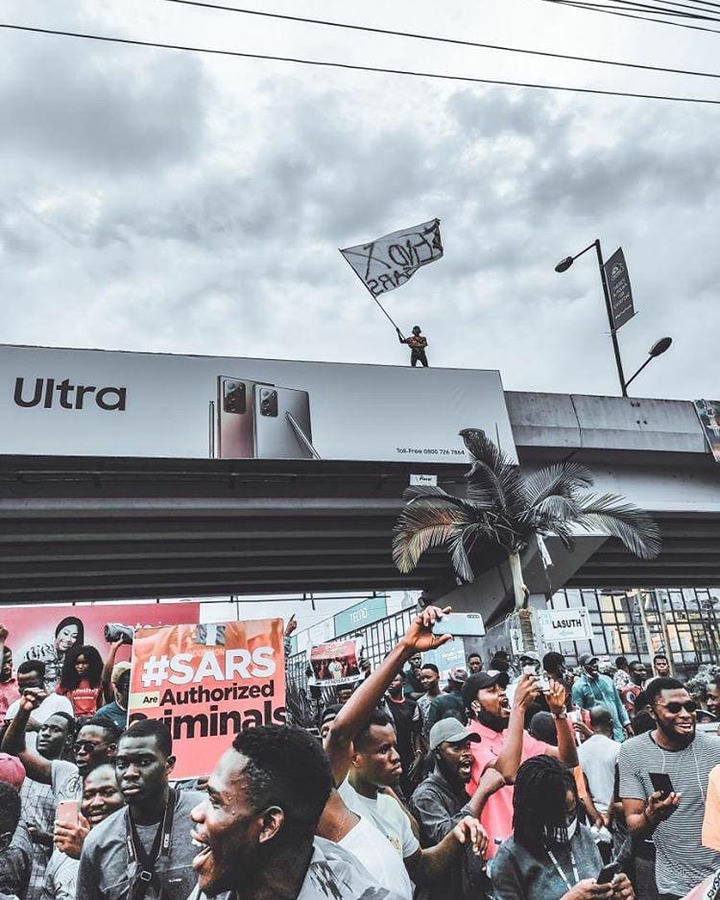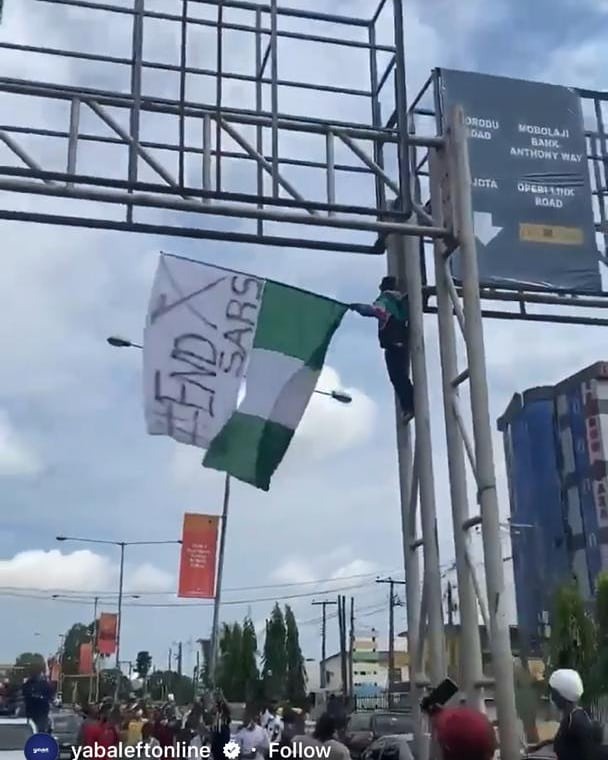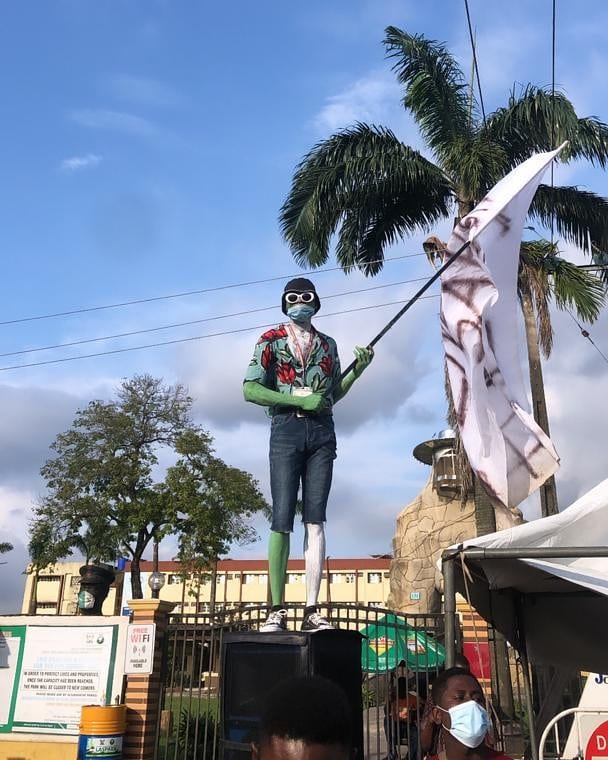 Nigerians on twitter also praised his bravery for returning to the street to protest despite the issue at hand concerning the Lekki tollgate massacre.
What are your thoughts about him ?. Do you feel what he is doing now is necessary ?. Should another protest begin or not ?. Kindly leave a comment on the comment section below and don't forget to share and follow us for more information updates, entertainment updates and celebrity gists around Nigeria..
Content created and supplied by: VicInfoHub (via Opera News )