What is homosexuality?
According to wikipedia.org:
Homosexuality is a romantic attraction, sexual attraction, or sexual behavior between members of the same sex or gender. As a sexual orientation, homosexuality is "an enduring pattern of emotional, romantic, and/or sexual attractions" to people of the same sex.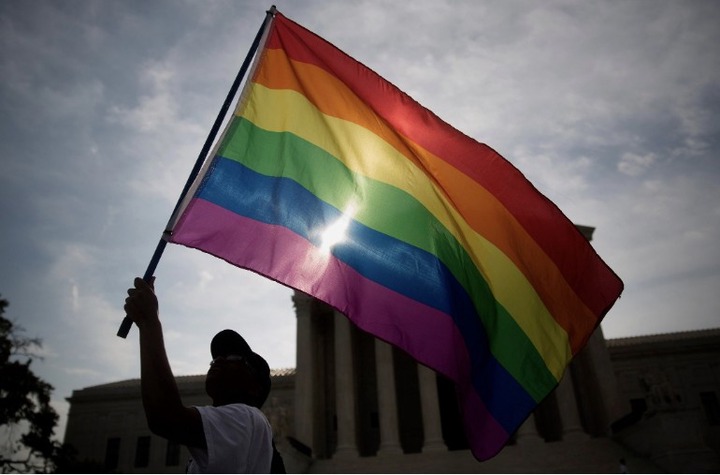 Homosexuality is a very controversial topic, frowned at by a lot of people and accepted by some. Homosexuals tend to find a common ground and reasons to why they do what they do.
In a country like Nigeria that is highly religious, homosexuality is considered a taboo and frowned upon. The Nigeria senate passed a bill criminalizing homosexuality and it's practice, thus passing down a fourteen (14) years jail term to anyone caught in the act of homosexuality.
Homosexuals in Nigeria are in hiding bad seldom speak of their sexual appeals. Just recently, a prominent member of the PDP political party Doyin Okupe who worked as a cabinet member of former president GoodLuck Ebele Jonathan came online stating that his son Bolu Okupe is gay as seen on his social media post on twitter.
In his reaction, Doyin Okupe said he had committed his son to the hands of the creator to help him amend his ways and bring him out of his sins and back into the light!
Doyin Okupe the father of Bolu Okupe is of the opinion that his son Bolu Okupe is being bewitched and is going through a spiritual problem. Most parents in the Nigeria environs would have disowned their kids for practicing homosexuality but not Doyin Okupe. Instead he prays for his son and acts like the Christian that he is.
Do you think Bolu Okupe is commiting a sin or living out his desires?
Do you think homosexuality is good or Bad?
Do you think homosexuality is a choice or a curse?
Leave your comments below and let us know what you think.
Content created and supplied by: Fiflex (via Opera News )