Wihtout doubts, Nigeria is in one of its most divided moments especially with the many unfolding events in the country; the tension in the southwest against Fulani herdsmen to banditry and kidnappings in the North. In recent times, the rate of kidnappings in the North has increased especially with students being targeted, it has been condemned by many but what is more surprising is the frequency with which Sheikh Gumi keeps appearing in the picture recently.
He has been seen negotiating with bandits which has raised eyebrows as to why the government will consider sitting down to discuss with such groups but attend to IPOB's demands with force. This choice of direction by Buhari-led government has been blasted by Dipo who said Nigeria will not know peace if it keeps treating IPOB worse than it treats bandits.
Dipo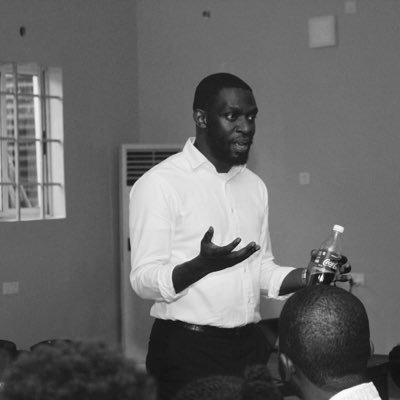 In his words via his Twitter handle; "There will never be peace in Nigeria if the federal government led by President Buhari continues treating a separatist group, IPOB worst off than actual criminal bandits from the North. The double standards is too much. It is shameful & embarrassing. I have said this repeatedly."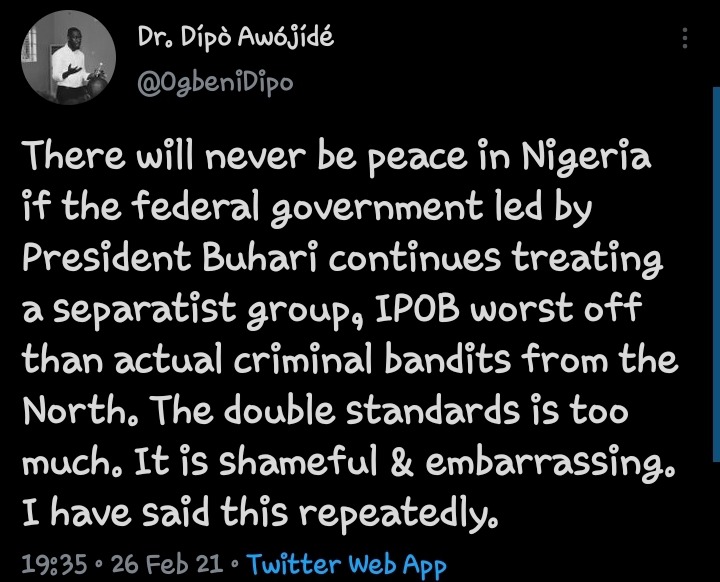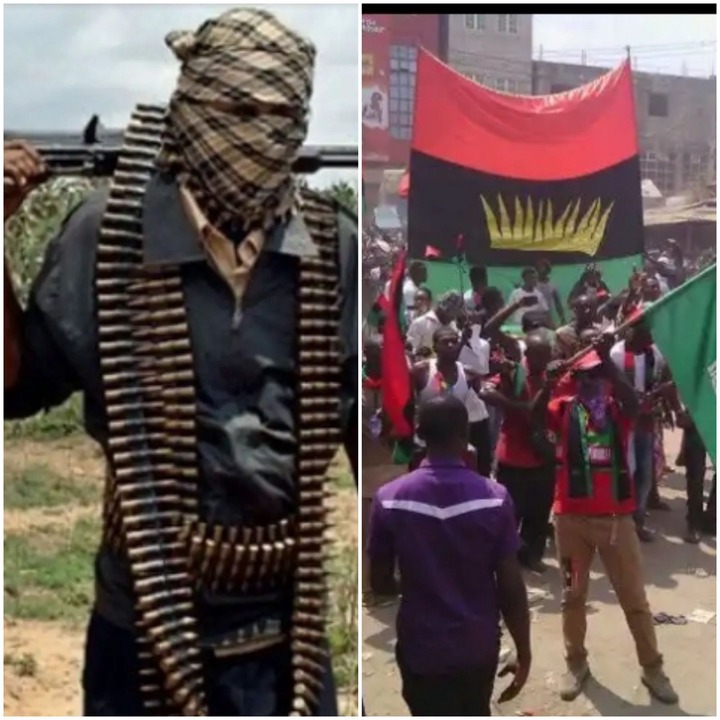 The government recently revealed that here wouldn't be amnesty for these bandits but the actions of these bandits doesn't seem to be showed down.
Nevertheless, these two groups are being pushed by different motivations; one seeking a sovereign entity while the other being criminal in nature hence the varying approach by the government.
What do you think of Dipo's words regarding the alleged double standard approach by the Federal Government?
Content created and supplied by: Billixcs (via Opera News )