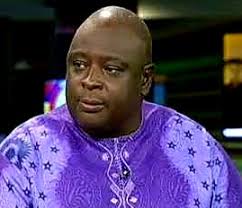 On the Sunday edition of the TVC Journalists' Hangout, the panelists discussed the recent letter sent by the CAN president, to President Buhari advising him to seek the help of the Israeli Army, to combat insurgency in Nigeria.
In contribution to this discussion, Babjide wasted no time in expressing his thoughts the letter from the CAN president and he clearly stated that the Nigerian Army lacks good military intelligence, hence, the need for the Israeli Army to come to their aid.
Here's an excerpt of his statement:
"The Israelis have the ability to give quality military intelligence and that is an area where even the Americans respect them and that is one are we(Nigerian Army) lack.. in fact, we are not there at all.
in my opinion, if we have a strong military Intelligence, a Commander of a fighting force like 'Lafiya Dole', would not have complained that he and his boys were given wrong intelligence. If you listen to the video that went viral, you would discover that General Segun Adeniyi was saying they were given wrong intelligence and the insurgents stopped them from moving forward, as their car tires were blown up and they were stuck in the bush."
Dear Nigerians, please wade into this discussion?
Do you believe that the Nigerian Government, should seek the help of the Israeli Army?
Do you also believe that Babajide Kolade-Otitoju's statement, may have been belittling for the Nigerian Army?
Content created and supplied by: Mr_chunde (via Opera News )