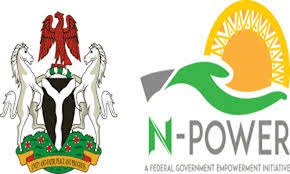 The Management of the batch A and B Npower the beneficiaries under the covering of the Empowerment Youth Congress of Nigeria have appealed to the Federal government of Nigeria to the National Human Rights Commission, Abuja for undue disengagement of the volunteers without any tangible and lasting package.
According to Mr. Joseph E. Maigari, the Coordinator of the congress, in a letter labeled "Alleged disengagement of Npower beneficiaries" they addressed the commission to consider their hardship. He stated that their human right has been taken away by the same government that is supposed to care for them. That their only source of livelihood has been stripped from them and thereby rendering the over 500,000 youths jobless without any tangible means of survival.
In reaction to the petition, the Director of Economic, Social, and Cultural rights, of the Commission, Mr. Alexendra Adamu promised that their petition has been well-received and due scrutiny shall be given to it for accelerated actions. In a response letter dated February 8, 2021, with reference number, C/2020/ESCR/2711-2719/HQ, the Commission stated that "the matter is obtaining due dc and would be informed appropriately on further development.
The FG which suppose to be the ladder and backbone for these volunteers now cut them off without any solid provision.
Who should be blamed, the government who dump these people for over six months without alternative means of survival or the beneficiaries who were trying to be ungrateful to their benefactor(FG)?
Below is the screenshot of the letter.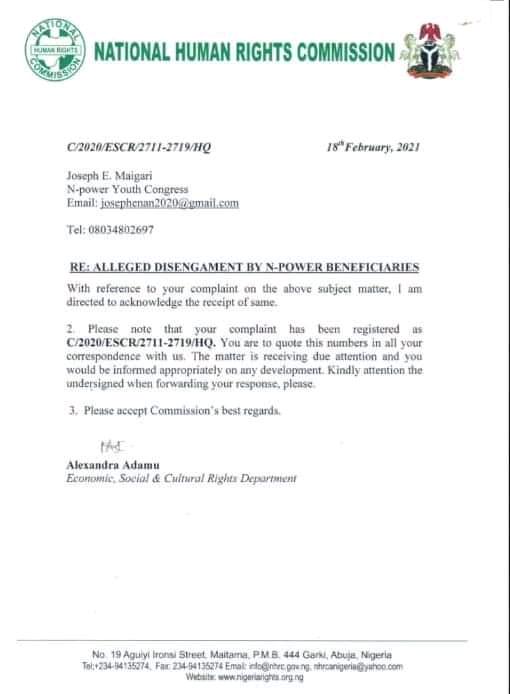 Content created and supplied by: Funmilayo88 (via Opera News )