The People's Democratic Party finally reacted to the battle between its two governors, Bala Mohamed of Bauchi State and Samuel Ottom of Benue.
The herdsmen crisis has been rocking the country, and the two governors have been in a state of dispute.
The Bauchi state governor expressed his support for Fulani herders to carry guns and condemned the prohibition of grazing in Benue.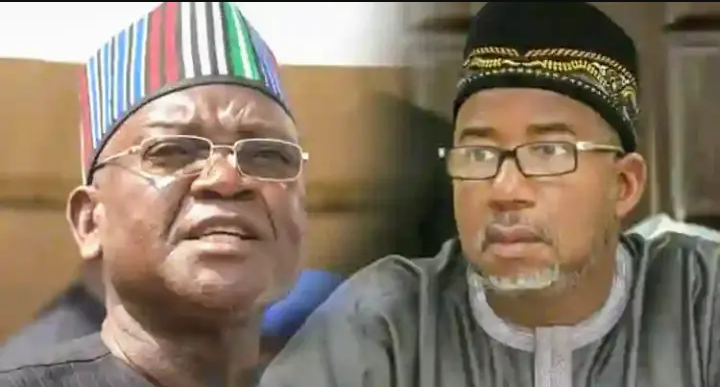 Ortom was very angry about this and shots Mohammed, accusing him of being part of the "terrorist Fulani organization, which is carrying out terrorist attacks on the country."
As the two governors continued to fight in filthyness, the PDP stepped in and called for calmness to ensure that the party established an internal reconciliation mechanism to resolve the issue.
The People's Democratic Party announced on its official Twitter account the settlement of the two governors who had been in dispute for some time. The tweet read:
"Bala/Ortom: PDP wades In, Calls for Calm. @OfficialPDPNig assures that it has waded into the rift between Bauchi State Governor, Senator Bala Mohammed and his Benue State counterpart, Governor Samuel Ortom."
"The @OfficialPDPNig calls for calm as the internal reconciliation mechanism introduced by the hierarchy of the party between the two governors subsists."
See screenshot below;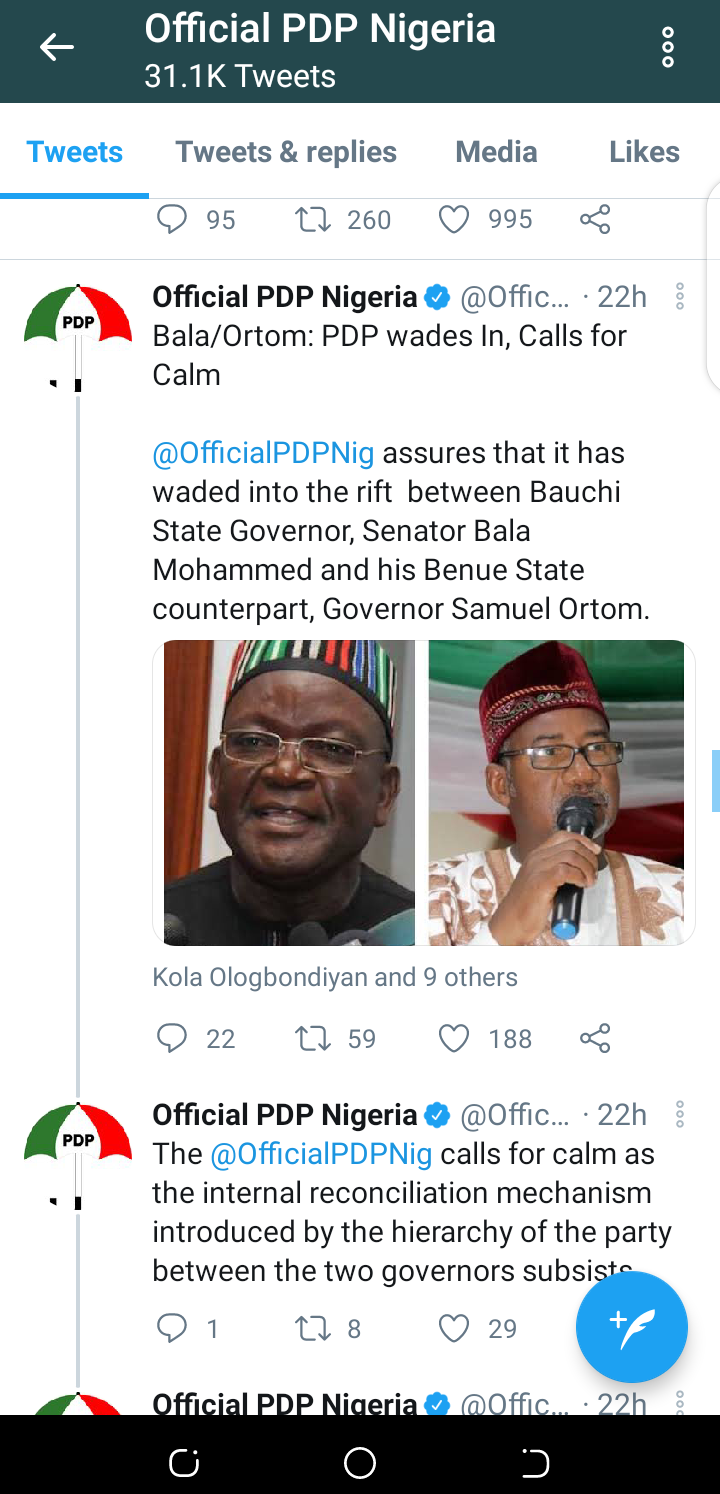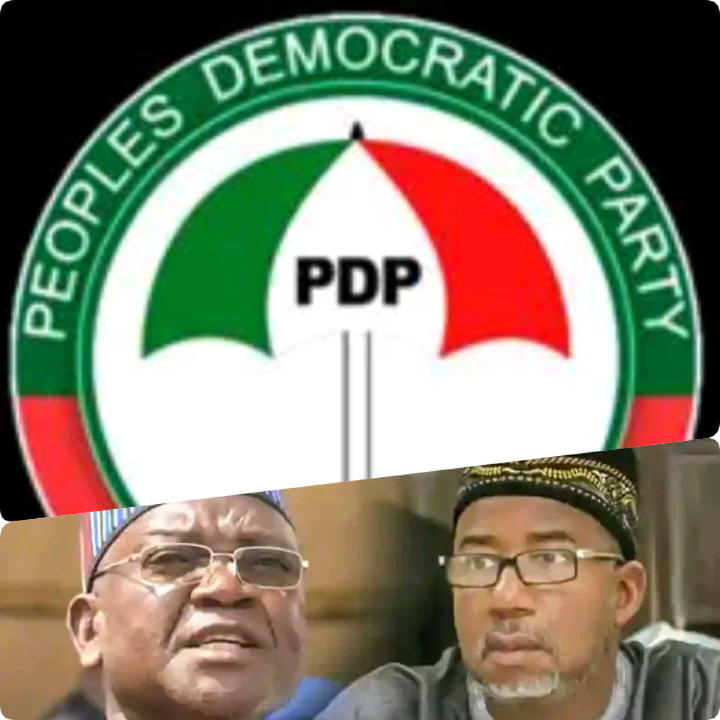 After the party used its official twitter handle to disclose this, it also called on the federal government to take urgent steps to deal with the country's escalating security challenges.
Content created and supplied by: EmmyDonNews (via Opera News )