Nnamdi Kanu is the leader of the Indigenous People of Biafra (IPOB).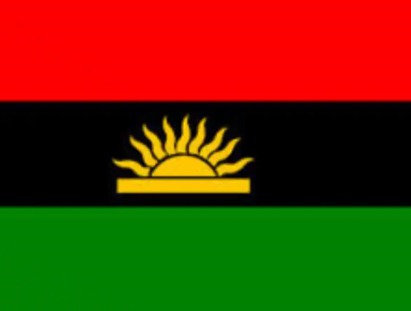 He was born in Isiama Afara Ukwu, a town situated in Umuahia, Abia State Nigeria to the family of chief Israel Okwu KANU on 25 September, 196l
IPOB is a Southeast body that seeks for a breakaway from Nigeria. They are a body with a secessionist agenda and the goal of independence from Nigeria through a referendum and Nnamdi Kanu is their leader.
Nnamdi Kanu is a British Nigerian who has lived in Nigeria for donkey years. He runs a licensed radio Programme, Radio Biafra through which he uses to push for the independence of Biafra.
Kanu started obtained his primary school certificate from Library avenue Primary school and had his secondary education at Government Collage Umuahia before proceedings to University of Nigeria Nsukka to study Political Economy. He then travelled abroad. Years later, he would later return to Nigeria to fight for Biafran Independence.
On 18 October, 2015, Nnamdi Kanu was detained on charges of treason after he, as a Guest speaker in World Igbo Congress had told his audience that "We need guns and we need bullets."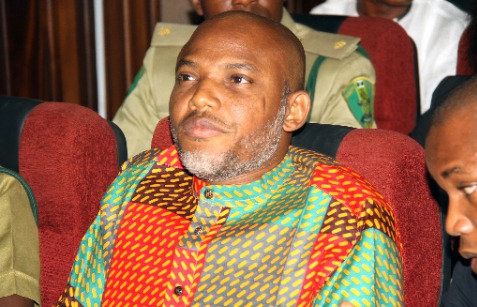 2015: Nnamdi Kanu in Court
This he later said was for self defense of the Biafran people from the Fulani assault ravaging the South East.
Kanu was detained for over a year and this caused a great protest that practically put Nigeria on a standstill.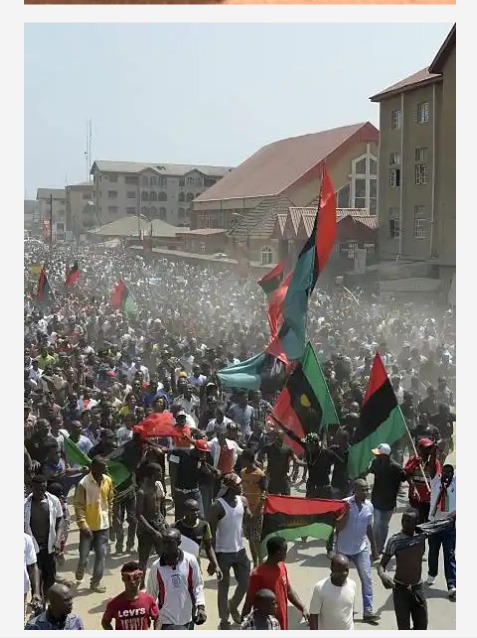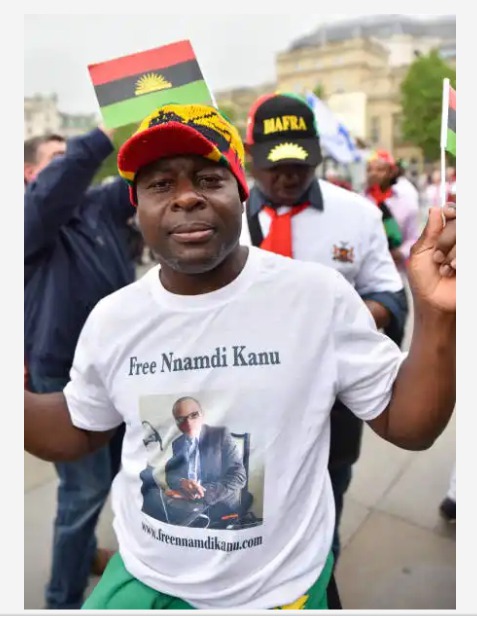 Biafrans Protest His Release
Biafrans and lovers of Biafra came out in their numbers to protest for his immediate release. It was a indeed a crowd to behold.
Kanu's major way of pushing forward IPOB's secessionist agenda is through civil disobedience.
His main media of communication was Radio Biafra. He is a student of Martin Luther King Jr and Mahatma Gandhi as he takes after their their model of activism through civil disobedience.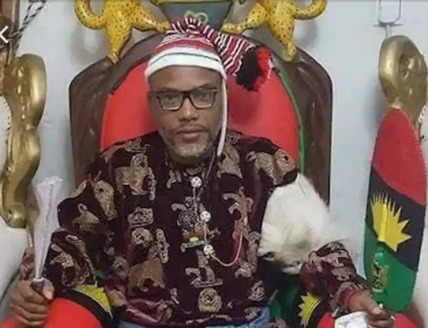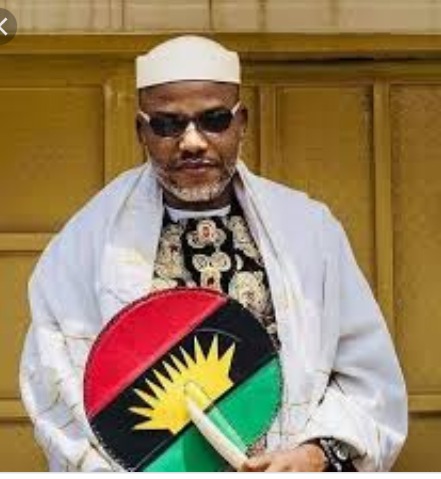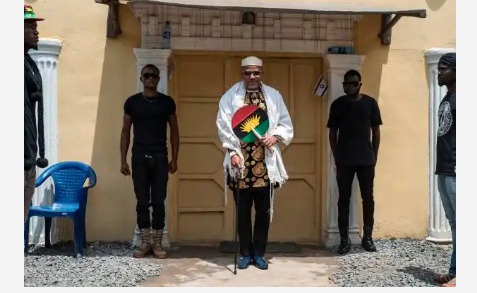 "I hope that what we are looking for can be accomplished peacefully. I am an advocate of passive resistance. Gandhi and Martin Luther King tried to very good effects so why should it not work in our case" he had said in an interview with Newsweek.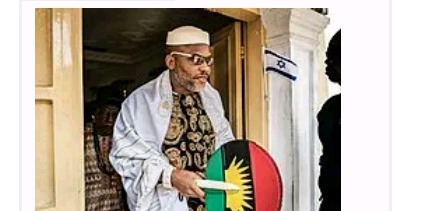 Kanu formed the Eastern Security Network, a regional security architecture in December 2020 to counter the insecurity in the South East.
He then gave all South Eastern Governors two weeks to ban open grazing in their states or he deploys the ESN to enforce the ban. The Orlu crises where lots of lives were lost and properties destroyed was the Nigerian response to the formation of ESN.
Kanu enjoys cult followership as a majority of South Easterners revere him.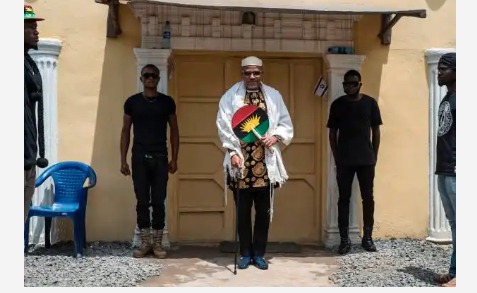 After the Orlu crises, Kanu fled Nigeria when his home was raided by the Nigerian military.
The Supreme leader was not or heard from for over a year after the raid in his country home until October 2018 when photographs and videos of him surfaced on the internet.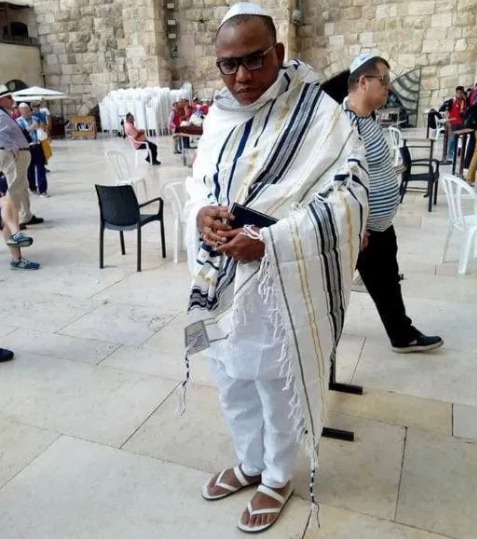 They all pointed to the fact that he was in Israel. Nnamdi Kanu has since returned to the UK from where he continues to push for the emergence of Biafra Republic. He periodically makes broadcast to Biafrans on their next line of action via his Radio Biafra.
He also airs his views on issues as regard Nigeria, her socio political game and how it affects not just Nigerians but his people the Biafrans.
Assuming you have a one on one chance to see and have a word with Nnamdi Kanu, what will you tell him?
Let's see your comments in the comments section below:
Content created and supplied by: FactsPlace (via Opera News )