Donald Trump Will Remain In Office Till January 20th And He Is Still Eligible To Run In 2024 - FFK.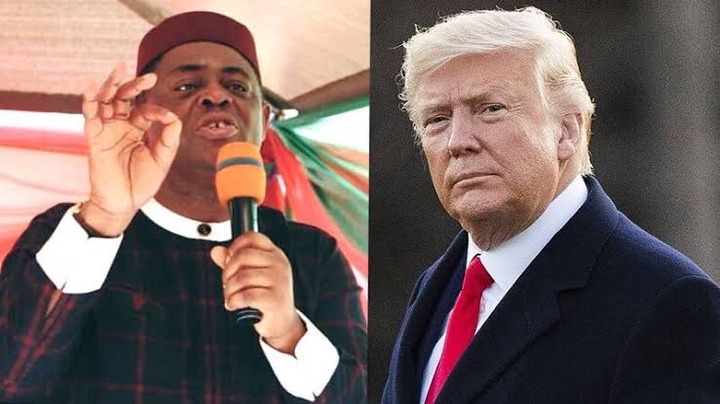 Femi Fani Kayode who happens to be the Special Assistant on Public Affairs to the Former President of Nigeria, Olusegun Obasanjo has reacted to the impeachment of the President of the United States of America, Donald Trump.
In the tweet he made, Femi Fani Kayode disclosed that despite the act of Nancy Pelosi, it would have no effect on Donald Trump as it would not get to the Senate. He also added that Donald Trump will remain in office as the President of the United States of America till the 20th of January, further stating that Donald Trump is eligible to take part in the US presidential election in 2024.
"Clap for Pelosi. She has done her worse but it takes NOTHING from Trump because the matter ends there & will NOT go to the Senate. Trump WILL remain in office till Jan. 20th & is still eligible to run in 2024. The MAGA movement remains strong & millions still love Trump!", Femi Fani Kayode said.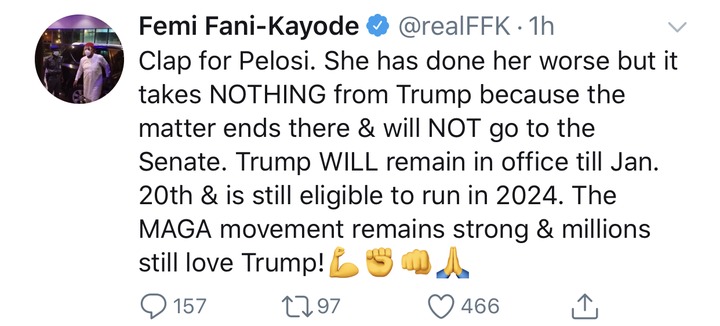 Recall that the House of Representatives had voted 232 to 197 on Wednesday, the 13th day of January, 2021 which brought about the second impeachment of Donald Trump.
However, Femi Fani Kayode's tweet sparked lots of reactions. Some of the tweets can be seen below.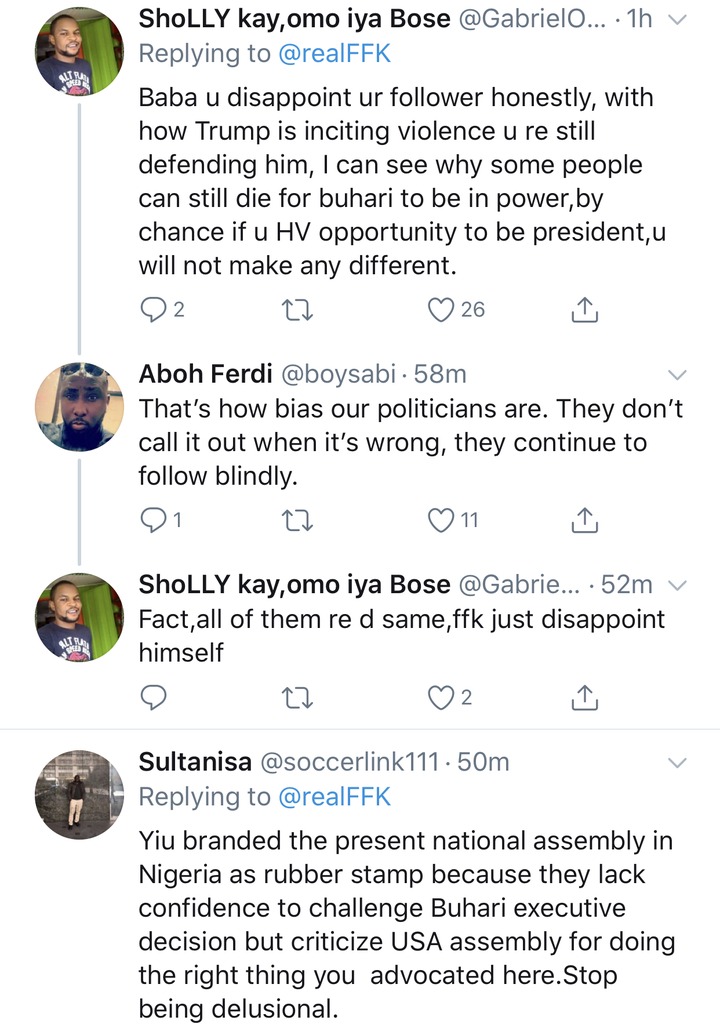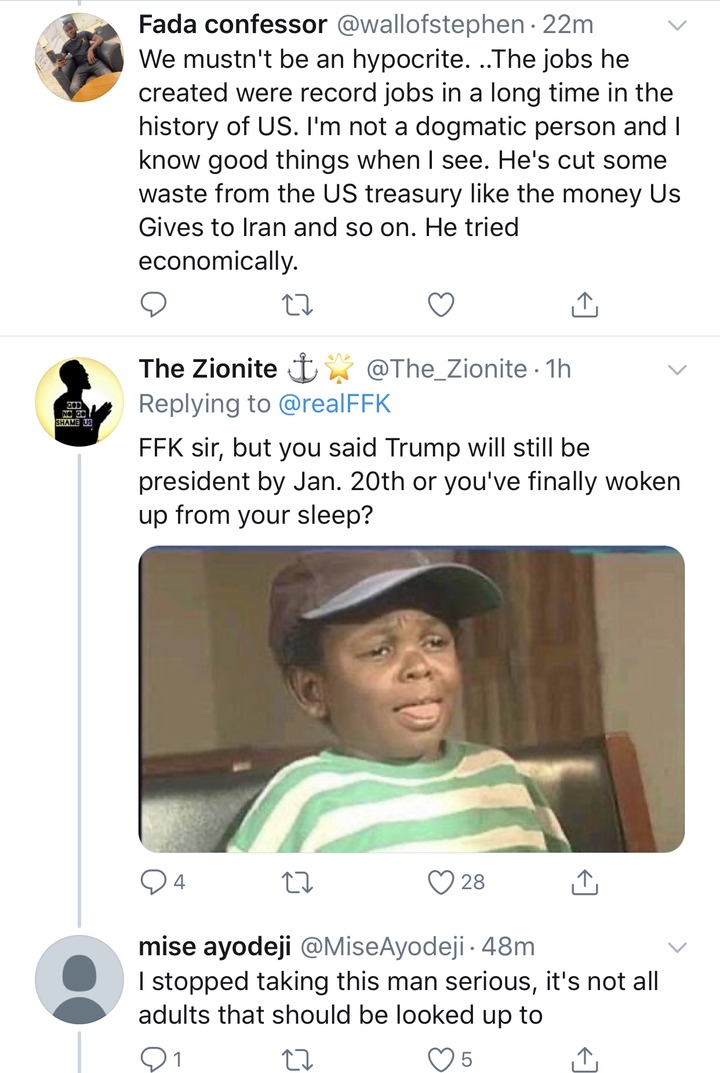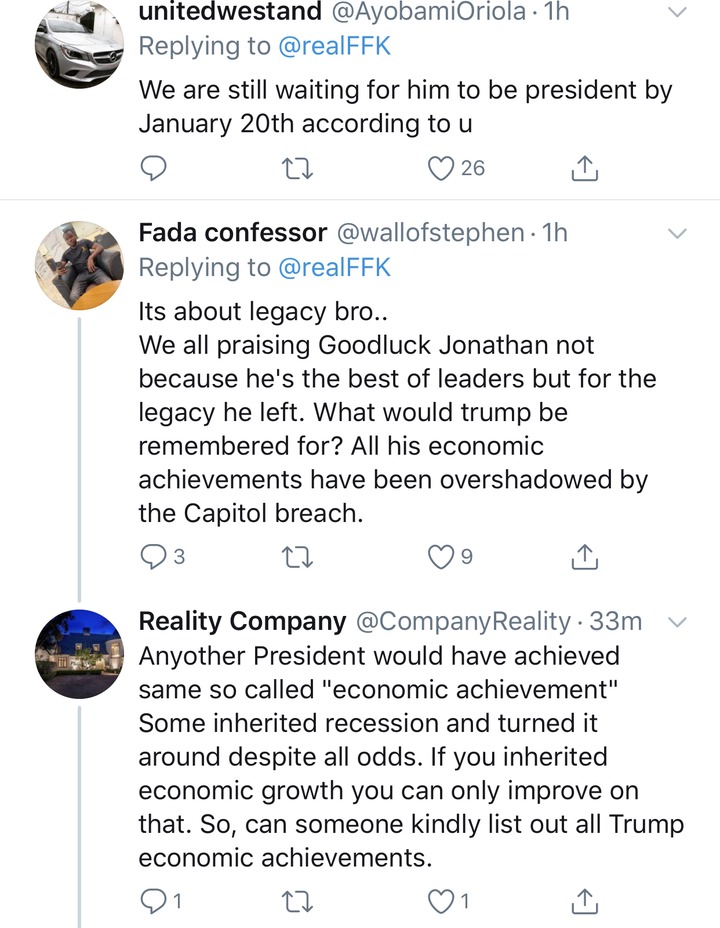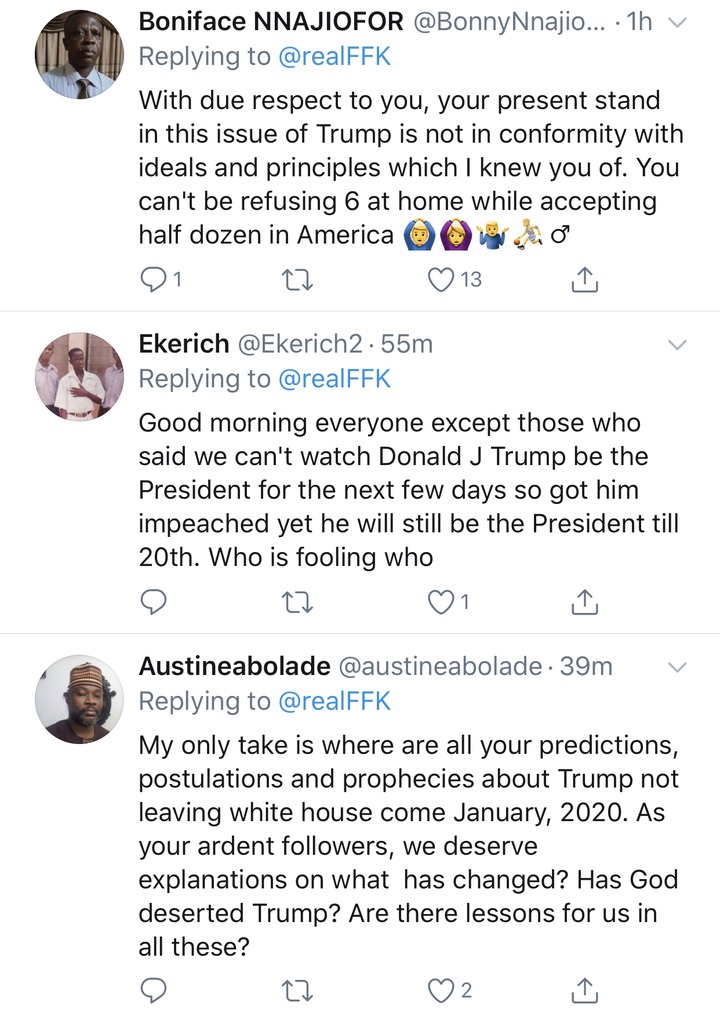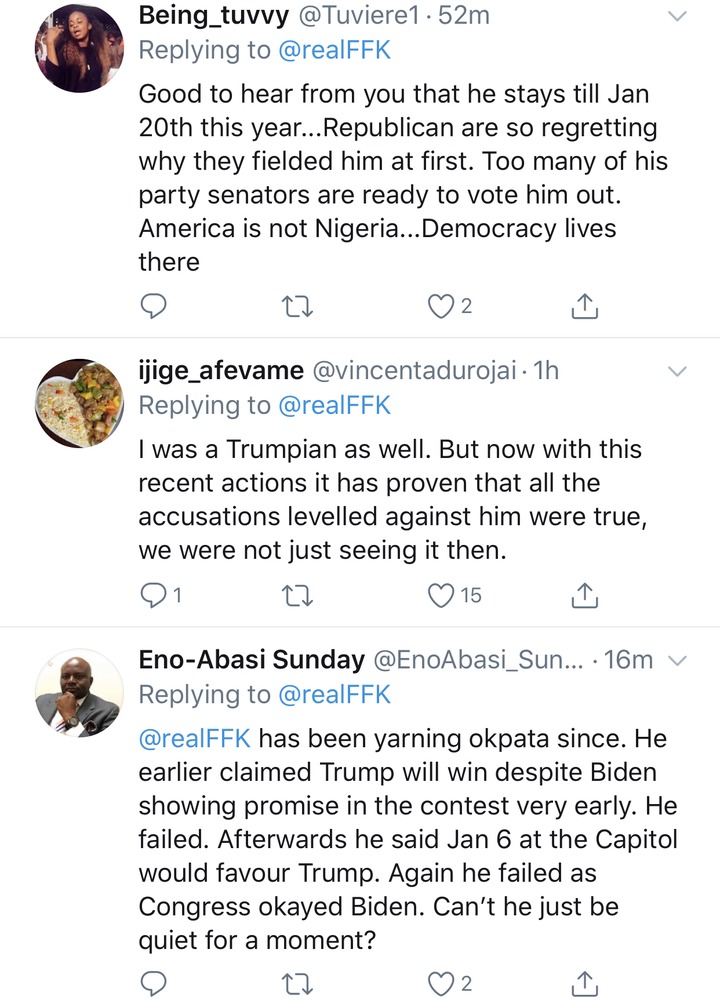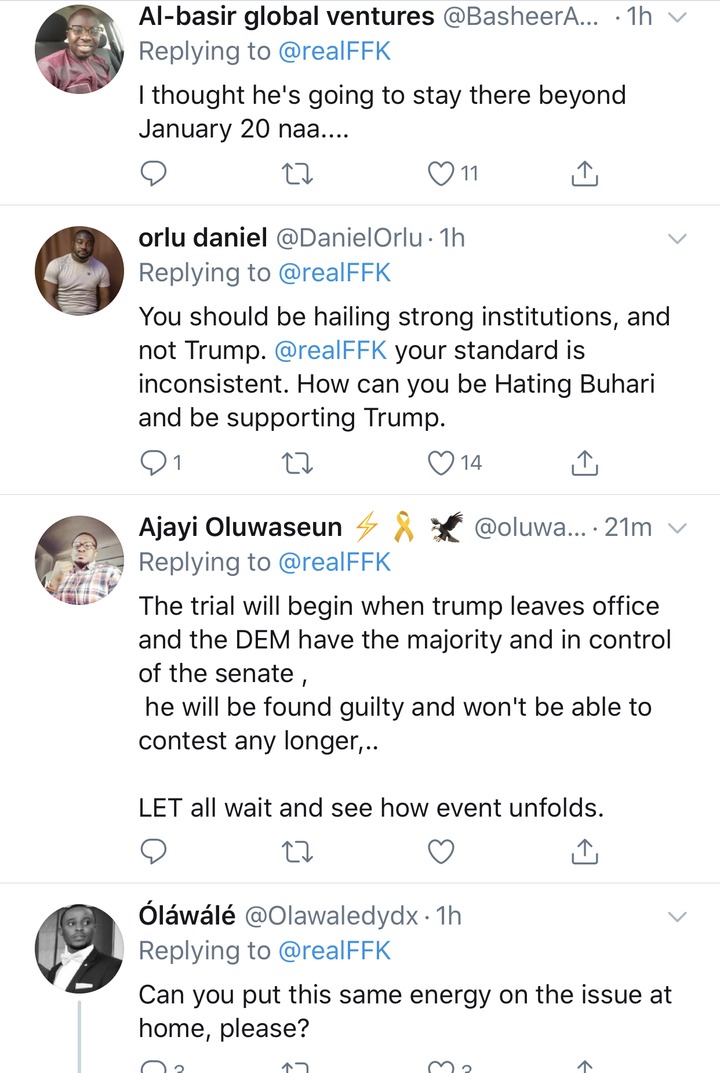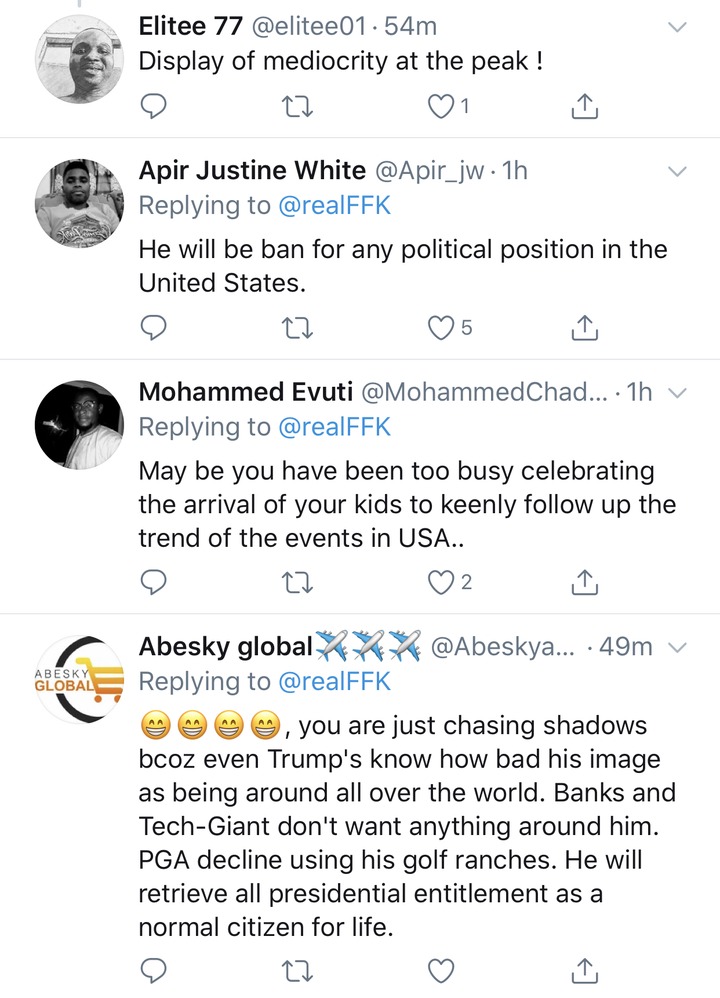 Source: @realFFK/Twitter
What do you think about what Femi Fani Kayode has said?
Does Donald Trump have chances of winning the 2024 US Presidential Election if he contests?
Let us hear your thoughts on this matter.
Drop your comments in the comment section below.
Do well to like the post. Share the post to stay in touch with lots of updates everyday and every time.
Content created and supplied by: 44eyes (via Opera News )