US Visa Ban: Kogi Deputy Governor Breaks Silence, Responds to US Authority over Ban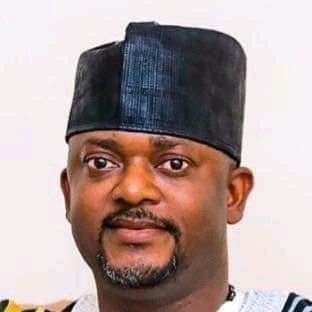 The Kogi State deputy Governor, His Excellency Edward Onoja has this evening respond to the recent travelling sanctions on his Boss and other politicians who allegedly partook in election rigging.
Edward David Onoja via his Facebook page wrote;
As a patriotic Nigerian, I wish people will stop acting as if anything from abroad is superior to everything that we have here. If there is true introspection in certain diplomatic quarters, 2020 is not a year the US can honestly posture and lecture anyone about democracy or free and fair elections. They need to stop TALKING about threats to Global Democracy and IMPOSING sanctions on alleged malfeasors and start SHOWING the world some good example right at home.
It is also just unconscionable interference to give the impression that elections which are yet to be held, ie. Edo and Ondo, are already compromised. The immediate fallouts include voter apathy (why vote if the election is already rigged?), worsened violence (the US said they want to rig it and we won't take it) and increased public expense (less faith in the outcomes means heightened chances of legal challenge and the tedious and costly slog through the courts).
A country which has been confronted with tenacious allegations of Russian and Chinese interference in her own elections should know better than to undermine other nations in such a pernicious manner. Since charity begins at home, sense and sensibility would dictate that a man whose lawn is overgrown with weeds should not be volunteering to clean up the city park.
God created all men equal and that is the lesson everyone has learnt from the Black Lives Matter protests in the US and everywhere. The African continent will find her originality when 'well-meaning' strangers stop trying to help (pry) the chrysalis out of her cocoon. Because, as science has settled, interrupting the butterfly's metamorphosis in this way spells doom for her future. Every time we want to build something enduring in our African nations, along comes our western friends with some dubious benevolence designed to undermine our efforts. There must be an end to such mischief. How else can one put if we painfully recall the harrowing experience our forefathers went through centuries back. The law of uniformitarianism In stratigraphy will be helpful even as we move into the future. The law states "That the Earth has always changed in uniform ways and that the present is the key to the past. Any wise person must first take away the log of wood in his eyes before helping another with his spec.
Source: zulumist (via Opera News )