The leader of the Indigenous People Of Biafra, IPOB, Mazi Nnamdi Kanu has once again, prompted reactions and issues to discuss especially when it comes to the peace and unity of Nigeria.
In the tweet below he has aired his verdict on the hypocrisy type of peace that is been advocated for in the country.
This has driven me to react and write my opinion on the issue.
If left to the hypocrites cum peace-makers we have in #Nigeria, all of us would be dead by now. To them defending oneself, fighting for your right, is beating the drums of war. You can only live in peace with people that want to live in peace with you.~Uzoma Blessing Nwabekee
These Are My Views On Mazi Kanus' Twitter Post, Read Through.
Nigeria is faced with lots of security challenges and ethno-religious crisis this has led to different calls for secession.
Despite all the injustices that have been going on in the country, some sects of elites and people still see it possible to preach peace in hypocrisy.
Yes, I say hypocrisy, this is because the cause factor of the relative crisis in the nation is being pampered while those who are bearing the effects of their illicit deeds are unjustly punished for a crime committed on them by their lap-dogs.
I sometimes concur with what those seeking justice are doing despite the method it's been used to achieve this.
In Nigeria, we have seen the likes of Mazi Nnamdi Kanu, Omoleye Sowore, and Sunday Igboho been tagged criminals and terrorists for their actions to stand up for justice and truth.
You can't beat a child and still expect that child to smile back at you in his pains such is the pathetic situation we experience in Nigeria.
Watch the video of a man murdered by armed Fulani herdsmen here
Just last year's October youths came out in mass for a peaceful protest against police brutality, the #EndSars protest, but were maltreated and massacred all around Nigeria.
The government has till today still not done anything about bringing the perpetrators to justice though they had set up an inquiry or investigation panel.
Mazi Nnamdi Kanu and his organisation, Indigenous People Of Biafra, IPOB has been tagged, terrorists and traitors for seeking to achieve their right to exist as a sovereign nation.
Though it may not be the best idea at least it shouldn't be a means to hunt down those who are exercising their human rights.
For every uprising or agitation, there must be a factor, and this factor is facilitated by some perceived miscarriage of justice and maltreatment.
In Nigeria, we have seen those that are rendering havoc and terror are been advocated to be granted Amnesty despite their heinous crimes.
The political system has been hijacked by the North and is not willing to relinquish power for the sole reason of the majority wins the vote - which is a harsh way of politicising the future and lives of other minority ethnic groups.
If Sheikh Gumi would have been from the south I bet you by now he would have been behind bars if not eliminated.
We can only but imagine the impunity, and corruption decaying our nation. When Fulani herdsmen, who are unleashing terror, are making demands to be giving free grazing lands across the country against the will of the people who are indigenous to their states.
The constant military attacks on the south when there is a big battle to fight at the Northeast, in short, the North entirely.
Is it not fair to say all the peace being preached and canvased for is just hypocritical theatrics?
Why preaching one Nigeria and forgiveness then go back to punish the innocent people and pamper the infidels?
Can we tell ourselves the truth and avoid all this ethno-religious bigotry for once?
To make Nigeria work let's face reality and fight the demon that has been eaten deep into our unity.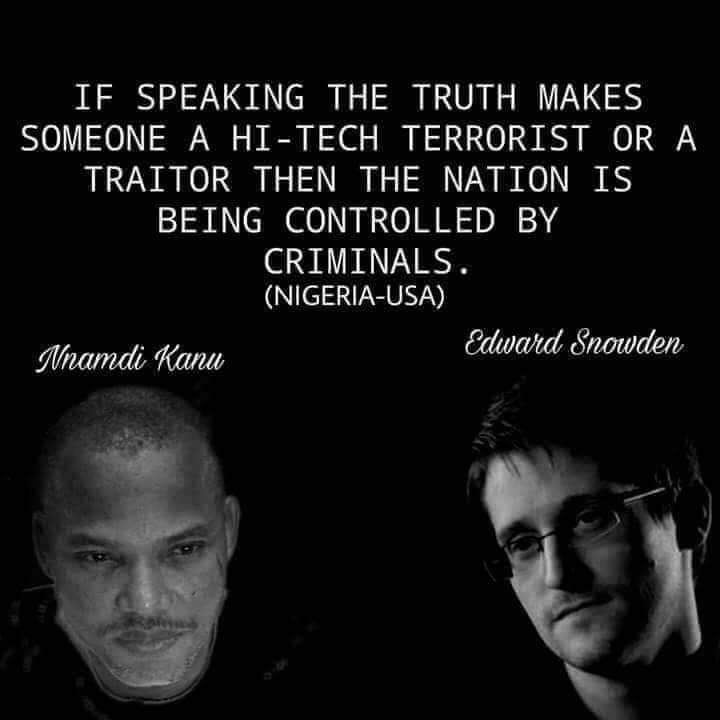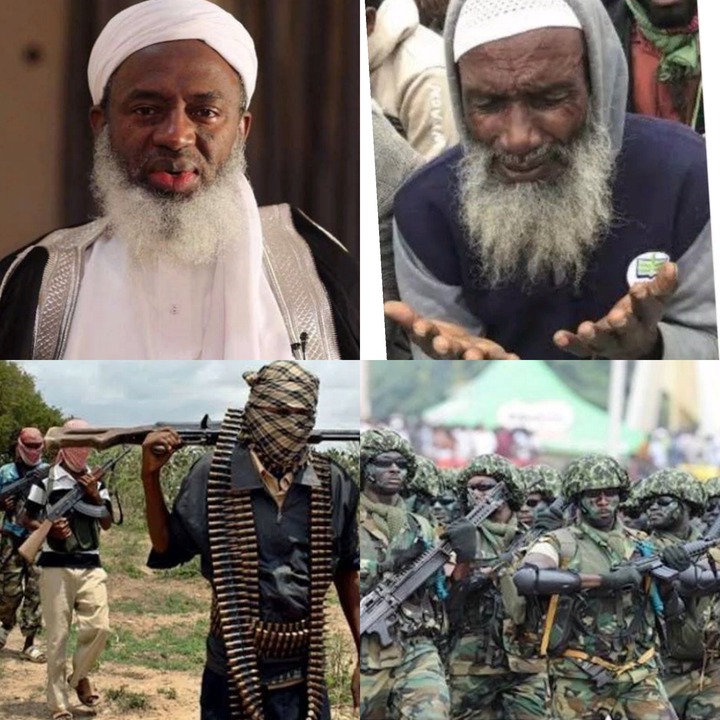 Below are reactions from concerned Nigerians on Twitter:

After going through this article, what are your verdict, criticism, and opinion on the topic?
Drop your assertions via the comments section below and do well to follow up for more interactive, informative, and interesting articles @emiratesgooner
Content created and supplied by: Emiratesgooner (via Opera News )