1) Nigeria on path of growth', Lawan tells IMF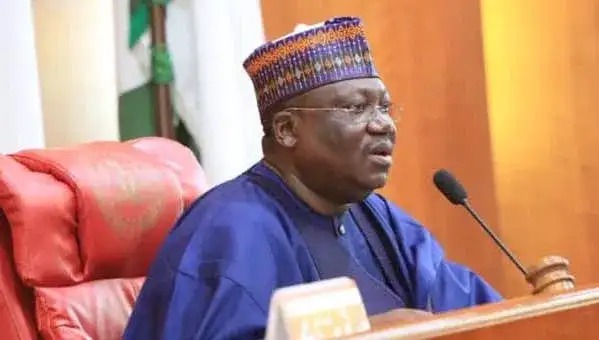 Senate President Ahmad Lawan said on Thursday Nigeria's economy was being steered on the path of growth despite the prevailing challenges.
Lawan, according to a statement issued by his Special Adviser on Media and Publicity, Ola Awoniyi, stated this at the virtual Nigeria and International Monetary Fund (IMF) Article lV consultation anchored from Abuja.
He listed efforts being made by the Nigerian government at ensuring economic growth and poverty reduction in the country.
He told the participants that Nigeria had to confront the challenge of limited resources, not just because of unpredictable revenue from oil but also because of the COVID-19 pandemic.
The Senate president said: "The problems have made us improve our efforts in the prudent management of resources, and in transparency and accountability.
"Our focus has been on sustaining investments in infrastructure and utilities, trusting in their capacities to stimulate economic activities, enhancing growth, and thereafter improving the people's standard of living.
"The government has continued with its anti-corruption crusade, aside a pledge to ensure discipline in public expenditure process.
"Our recent experiences call for further caution in the management of resources, just as it has been another reminder of the need to increase the drive for diversification.
Beyond oil, greater regard is now being paid to the steel, mining and the agriculture sectors.
"The potentials in these sectors are significant for revenue generation and for job creation. They are additionally valuable in the bid to engage critical sections of the population, especially the youth."
He said the youth had lately been at the centre of national conversation, flowing from the #EndSARS protests.
Lawan added: "We believe that the recent crisis we had in the form of youth protest has also given us an additional idea of how much we need to pay attention to the needs of the youths.
"The government has ended SARS, and is now taking steps towards improving social and economic needs of the youth.
"One of such is the re-launch of the National Young Farmers Scheme (NYFS), by the President on November 9, 2020.
"Our youths have become much more involved, and require greater recognition in terms of social and economic engagement.
"The government has been additionally charged to continue with policies that seek to integrate them into the scheme of things.
2) FG set to reopen Kano, Port Harcourt international airports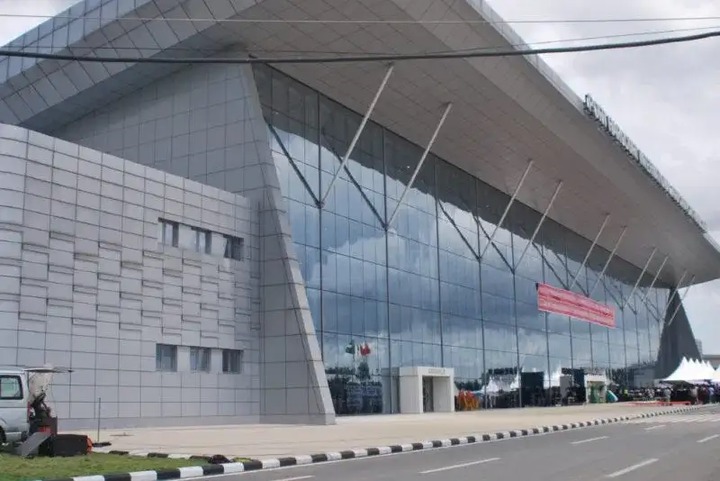 The Federal Government is set to reopen the Kano and Port Harcourt International Airports three months after it opened the Lagos and Abuja airports to international flights.
Musa Nuhu, the Director-General of the Nigerian Civil Aviation Authority (NCAA), said this during a briefing of the Presidential Taskforce (PTF) on COVID-19 in Abuja on Thursday.
According to Nuhu, the two airports will be reopened when the twin issues of ICT infrastructure and adequate number of staff to man the airports have been provided.
Nuhu said the reopening of the two airports became necessary to decongest the Lagos and Abuja airports and subsequently make travels more convenient for passengers.
He said NCAA was waiting for the Coalition Against COVID-19 (CACOVID) to provide the needed ICT infrastructure while the Port Health Services were already working to provide an adequate number of staff.
Nuhu did not, however, disclose the exact date of the reopening, although he said it would be soon.
3) Why APC, other parties are dead in Rivers – Gov. Wike
Rivers State Governor, Nyesom Ezenwo Wike, has stated that achievements of his administration has killed other political parties in the State.
Governor Wike, made this assertion during the reception organised by the Rivers State chapter of the Peoples Democratic Party (PDP) to welcome thousands of APC members back into PDP.
Are things better today? So why do you allow people to tell you lies. How long can you continue to listen to the lies of the All Progressives Congress. They have nothing for Nigerians. It is unfortunate that there was a conspiracy to remove a Niger Delta person as President".
The Governor, who bemoaned the marginalisation of Rivers State, regretted that several years after the Federal Government awarded the N120 Billion Bodo-Bonny Road, it has failed to provide its counterpart funding, allowing only the Nigeria Liquefied Natural Gas (NLNG) to finance the project.
"Look at since they started the Bonny Bodo road, what has happened? As we speak, Federal Government has not released their counterpart funding for that road. Now, NLNG said let us do it and then deduct it from the tax we are going to pay to the federal government. Is it how they have been doing in other states?" he asked.
The governor, noted that ahead to the 2023 general election, the APC has again started making false promises to construct a University of Transport, develop a deep sea port and industrial park in the State.
"By next year, political activities will kick start, when will they build infrastructure again? Somebody will come and tell you people, Federal Government has approved industrial park; they have approved deep sea port in Bonny" he said.
4) ASUU Charges Undergraduates To Acquire Skills, Travel And Have Fun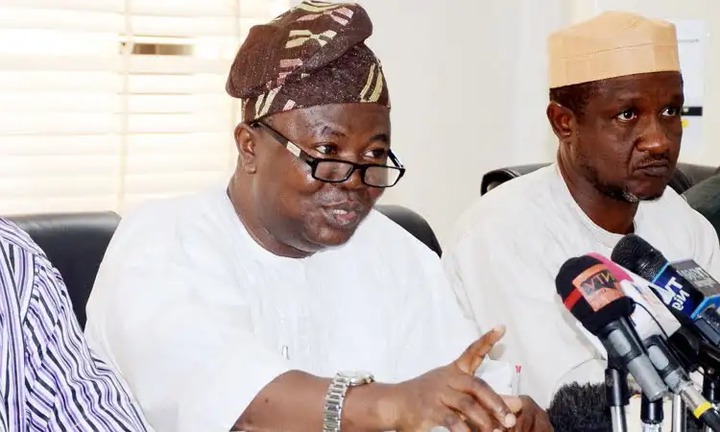 ASUU wrote, "This strike is an opportunity for any undergraduate to get a skill.
Students should always seize opportunities to add value to their life. At no time will conditions be favourable. Successful people only seize opportunities."
"Here are 7 ways you can make the most of this period."
1 Intern or get a small-time job
This may be a great time to draft your CV and pitch yourself to employers. Already, there are a couple opportunities since the announcement of this strike.
2.Join the family business
Some of us have 'family businesses'. This the business our parents have been doing for some time. It can be a big-time company or a small supermart. Whichever one it is, it's not a bad idea spending holiday working here. It's one way to give back and also add to your professional experience.
3. Learn a new skill
I have an engineer friend who makes a living today from graphics design. He learnt it while we were in school. There's almost no limit to the skills you can learn during holidays. If anything, start with learning basic and intermediate computer operations(if you don't know that by now). Code schools are also popping up.
everywhere so you can join one. You can also join the growing community of Nigerian freelancers and hone your skills.
4. Be active in church or mosque, other groups
Refuse to be an onlooker anywhere you find yourself. Be a part of people who make things work. Join a group in church, your community, and be active in it. These experiences also contribute shaping the person you'll be in the future.
5. Travel
There's no harm in travelling if you can afford it. Travelling is also a form of learning. If you happen to have relations scattered around Nigeria and abroad, consider travelling. Life's too short to not explore more places.
6. Read books
We don't mean only course-related books. Take up a novel, read a book on investment, study Nigerian history, look up spiritual books. Read far and wide.
7. Have fun
Well, you still have to catch some fun. Plus, it's perfectly okay to spoil yourself a little. You can binge watch your favourite TV series, play football, go to more events etc etc.
5) What Jerry Rawlings Did When Abacha Jailed Me — Obasanjo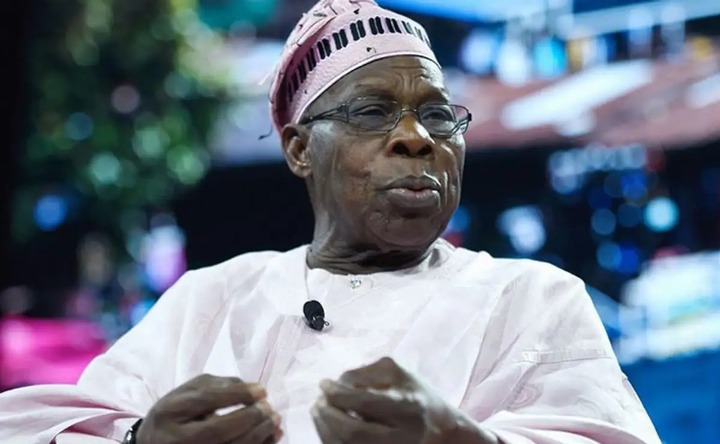 In a condolence letter to Ghana President Nana Akufo-Ado, Obasanjo condoled the Government of Ghana and the family of the deceased over the demise of his "dear brother and friend" who died on Thursday at age 73.
The letter partly read, "President Rawlings will be missed for his exemplary leadership across Africa but particularly for his contribution to nation-building in the Republic of Ghana where he served, first as the Military Head of State of the country from 1981 to 1992 and later as a democratically-elected President from 1992-2000.
"As you know, I worked very closely with our departed brother within the remaining two years of his completing his second term in office, i.e. 1999-2000 and during which time I had become a democratically-elected President of Nigeria. I found in him a reliable friend, ally and confidant.
"It must also be on record that President Rawlings played a key role in furthering the actualization of the objectives of the Africa Leadership Forum, ALF, a non-governmental organization which I founded in 1988 to develop leadership capacities in Africa in order to increase productivity of major actors in government, parliament, business and civil society.
"He supported and accommodated the organisation and its staff during the period of the relocation of the organisation's base to Ghana because Abacha wanted to have them destroyed just immediately after he got me arrested and imprisoned on a trumped-up charge of coup plotting in 1995.
"No doubt, his generous assistance to ALF and its staff makes me forever indebted to him. I can proudly say he was a true friend and brother. His works, values, and principles have had and will continue to have a great influence and impact in Africa and beyond," the letter added.
6) We Need More Foreign Investors In Nigeria – Buhari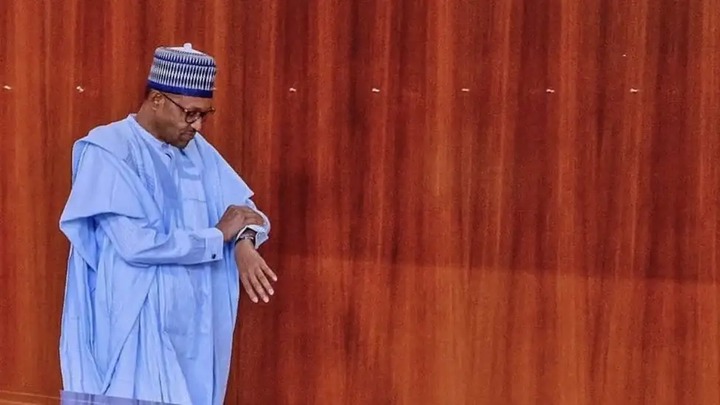 President Muhammadu Buhari has invited the international community, especially foreign investors, to come into Nigeria to take advantage of the country's diversity in human and natural resources.
The President, who extended the invitation on Thursday during a ceremony to receive the Letters of Credence of the Ambassadors of Belgium, Mauritania, Austria, and Norway at the Presidential Villa, Abuja, also said youth development, integration, and employment remain a priority for his administration.
According to a statement issued by Special Adviser to the President on Media and Publicity, Mr. Femi Adesina, the President said "Nigeria is ready to pursue broader dialogue, as well as enhance cooperation and collaboration on the basis of constructive mutual respect and a shared vision for our future.
"As you may know, Nigeria is an ethnic and culturally diverse society with various opportunities which we seek to creatively utilise for the benefit of our people. We are also a country with a huge population that is predominantly youthful.
"These pose peculiar new challenges of their own. As Nigeria relates to your countries, it is our expectation that we should leverage the advantages that can yield positive results in youth development in our country."
The Ambassadors who presented their Letters of Credence to the President are Mr. Daniel Bertrand, Ambassador of Belgium, Mr. Amedi Camara, Ambassador of Mauritania, Mr. Thomas Schlesinger, Ambassador of Austria, and Mr. Knut Eiliv Lein, Ambassador of Norway.
7) Nigerian military rain bombs on Boko Haram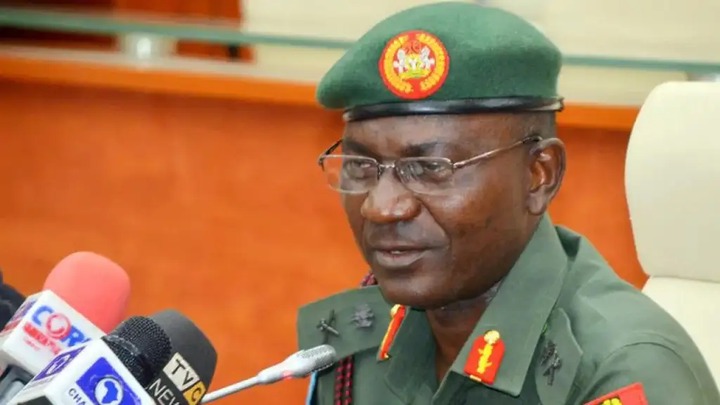 Defence Headquarters says the Air Task Force of Operation Lafiya Dole has eliminated several Boko Haram terrorists.
The offensive targeted hideouts at Njimia and Dure in Sambisa forest, Borno State.
Coordinator, Defence Media Operation, Maj.-Gen. John Enenche, said this in a statement on Thursday.
He noted that the military continued to record successes in its air campaigns against insurgents in the North-East.
Enenche said the raid was conducted on Tuesday after a series of aerial surveillance missions showed resurgence of terrorists' activities in the locations.
Nigerian Air Force (NAF) attack aircraft engaged the locations.
"The NAF jets scored devastating hits in their successive bomb and rocket runs, resulting in the destruction of the terrorists' structures and neutralisation of several BHTs.
The Armed Forces of Nigeria will not relent until all enemies of the nation are neutralised and normalcy is restored to all troubled zones," Enenche added.
7) Kogi introduces levy on every loaf of bread
The Kogi state government has introduced a levy on every loaf of bread baked in the state.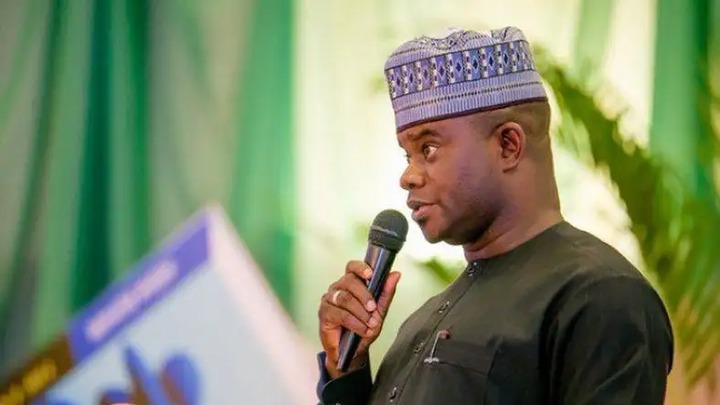 The state ministry of commerce and industry said the levy is aimed at improving the internally generated revenue.
But the state chapter of the Association of Master bakers and Caterers of Nigeria (AMBCN) told TheCable on Thursday that the bakers are against the levy.
An executive member of the association simply identified as Godfirst said the association has begun moves to meet with the consultant the state charged with collecting the fee.
Godfirst said they received a memo from the ministry imposing a levy to be paid "on each loaf of bread" produced.
"The letter was sent to us that a consultant has been given the job to generate fund from bakery to state government; to generate revenue to (for the) state government," he said.
"We are trying to meet with the consultant but we have not been able to meet with him. We want to meet with him to give us more explanation."
He said bakers in the state are experiencing hardship occasioned by the pandemic and will not be able to meet the new demand.
"We are not happy about it, presently there is no market. We are facing different types of challenges, and if they are now asking us to pay another tax, we don't know how we can cope," he said.
Kingsley Fanwo, the state commissioner for information, was not available for comments when TheCable called his phone number.
8) Fire up your patriotism to help build our nation,' Jonathan tells Nigerians in Diaspora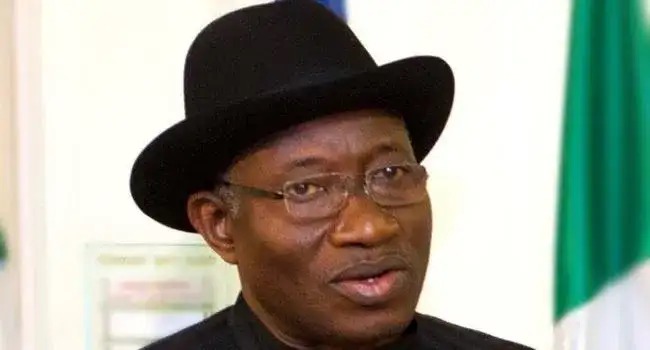 Former President Goodluck Jonathan on Thursday challenged Nigerians in the Diaspora not to wait until systems in the country begin to run efficiently before they invest their talents and resources to its growth.
Jonathan, according series of tweets on his Twitter handle, made the call when he virtually joined Nigeria in Diaspora Organisation Europe (NIDOE) Annual General Meeting held in Germany.
He said the time for them and every other Nigerian to fire up their patriotism and explore more ways of helping to build the nation was now.
He said "The Diaspora has always been an important part of Nigeria's development journey.
"You act as agents of change because of your capacity to deploy your expertise, facilitate investments and leverage international connections to boost economic and industrial development.
"This is not the time to wait until our country and its systems begin to run efficiently before you consider investing your talents and resources to its growth.
"This is the time for all of us to fire up our patriotism and explore more ways of helping to build our nation.
"These are some of my thoughts today during the annual general meeting of Nigeria in Diaspora Organisation Europe (NIDOE) in Germany where I joined them virtually."
9) Osinbajo advocates more private sector investment in agriculture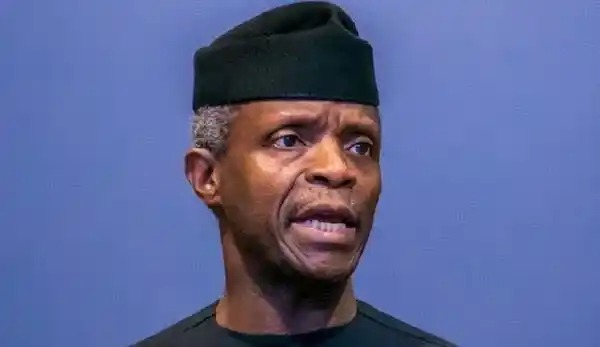 Vice President Yemi Osinbajo on Thursday called for more private sector investment in agriculture.
Osinbajo, who made the call at the 2nd Agrowth Conference organised by an agricultural company, Heart, and Capital, in Kwara State, said involvement of the private sector in agriculture would ensure sustainable growth in the sector.
He was represented at the forum by the Senior Special Assistant on Agriculture to the President, Andrew Kwasari.
The vice president said: "Government can do interventions, and now we are talking about an economic sustainability plan where we have over N600billion for smallholder farmers and many more.
"All of these are interventions but what will really ensure progress is finding sustainable ways where the private sector will continue to flow into agriculture.
"We need to organize smallholders' operation and de-risk it by using innovative solutions to identify super layers to smallholder farmers that will provide them a financeable portfolio which will ensure that risks are completely eroded and mitigated."
10) They will realize sooner or later that ICC is not a place for frivolities,' Falana reacts to petition at Hague-based court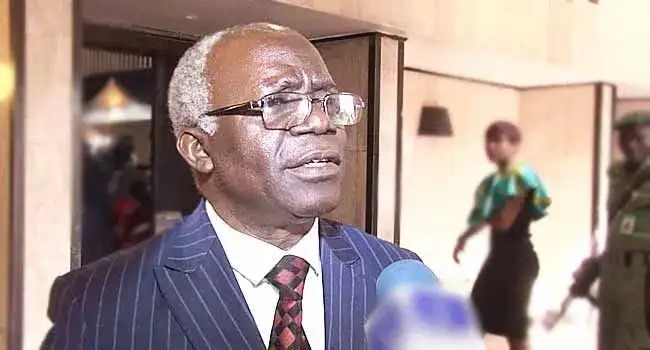 A Senior Advocate of Nigeria, Femi Falana, has reacted to the lawsuit filed against him at the International Criminal Court (ICC) by a lawyer over last month's #EndSARS protests in the country.
The lawyer, Joseph Nwaegbu, a Senior Associate of Pathfind Attorneys, who filed the petition at the Hague-based court on behalf of Make Nigeria Better Initiative (MNBI), accused Falana of instigating the protests organized by the youths against police brutality in the country.
However, in a statement titled: "LET THE GUILTY BE AFRAID," issued on Thursday, Falana explained why he has been vocal against oppression and brutality by the operatives of the disbanded Special Anti-Robbery Squad (SARS) and other security agents in Nigeria.
The statement read: "From December 12 -14 2015, a massacre of our compatriots took place in Kaduna. The group targeted by the massacre has put the number at over 1000. The sheer scale of the genocidal event is however imaginable to independent minds by subsequent disclosure, by the Secretary to the Kaduna State government in an official submission to a Judicial Commission of Inquiry into the incident, of the secret burial in mass graves of 347 of the victims.
"According to this official, 191 of the corpses, taken from the Nigerian Army Depot, Zaria, were buried in a mass grave in the Mando area of Kaduna State. The same fate befell 156 other corpses conveyed from the Ahmadu Bello University Teaching Hospital, Zaria. The offence of the victims? Well, no more than that they were members of the Islamic Movement in Nigeria (IMN), adherents of the Shiite interpretation of the religion of Islam, who in the course of a peaceful protest denied right of way to a commander of the Nigerian Army.
Content created and supplied by: Messymellycara (via Opera News )
Opera News is a free to use platform and the views and opinions expressed herein are solely those of the author and do not represent, reflect or express the views of Opera News. Any/all written content and images displayed are provided by the blogger/author, appear herein as submitted by the blogger/author and are unedited by Opera News. Opera News does not consent to nor does it condone the posting of any content that violates the rights (including the copyrights) of any third party, nor content that may malign, inter alia, any religion, ethnic group, organization, gender, company, or individual. Opera News furthermore does not condone the use of our platform for the purposes encouraging/endorsing hate speech, violation of human rights and/or utterances of a defamatory nature. If the content contained herein violates any of your rights, including those of copyright, and/or violates any the above mentioned factors, you are requested to immediately notify us using via the following email address operanews-external(at)opera.com and/or report the article using the available reporting functionality built into our Platform See More