There has been so much going on in this country that scares when when I think of what could be the fate of the nation in the coming days. Ethnic clashes here and there, is gradually creating tension and panic in all quarters of the country.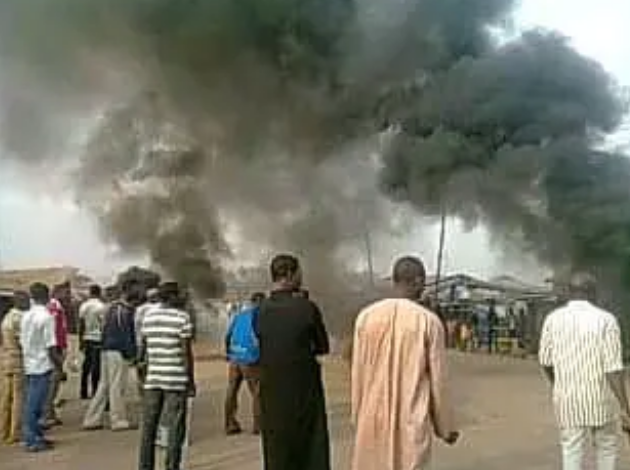 Recall just recently that there was a clash between Hausas and Yoruba indigenes in Oyo State, leading to lots of deaths, injuries and destruction of properties in the state. This very unfortunate incident has attracted the attention of many who have lend their voicee to condemn the act.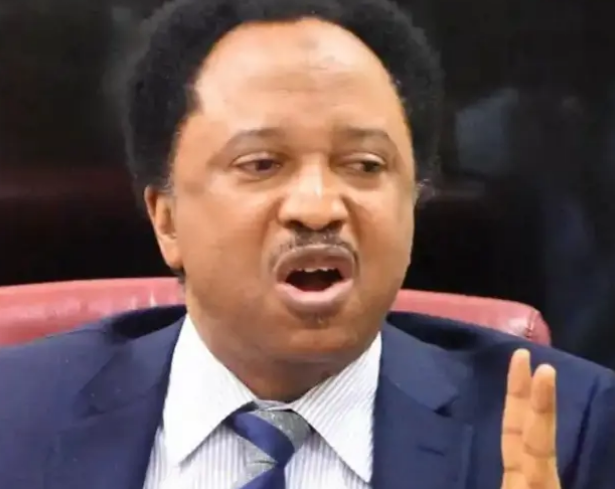 Reacting to the crisis, former Senator from Kaduna state, Shehu Sani has taken to his social media account (Facebook) to reveal what people from the Norther Region wants.
According to him, the North do not lack the media or the medium but disclosed that they lack enough voices of courage to champion it's cause for the attention and conscience of the world. He added that the world only listens to those who speaks and that the region is consigned an oppressor because of it's prolong stay in power and for that reason, anything that hurts the region is not taken seriously.
He concluded saying that the North generates those who are silent and wants the world to hear its side and its narrative.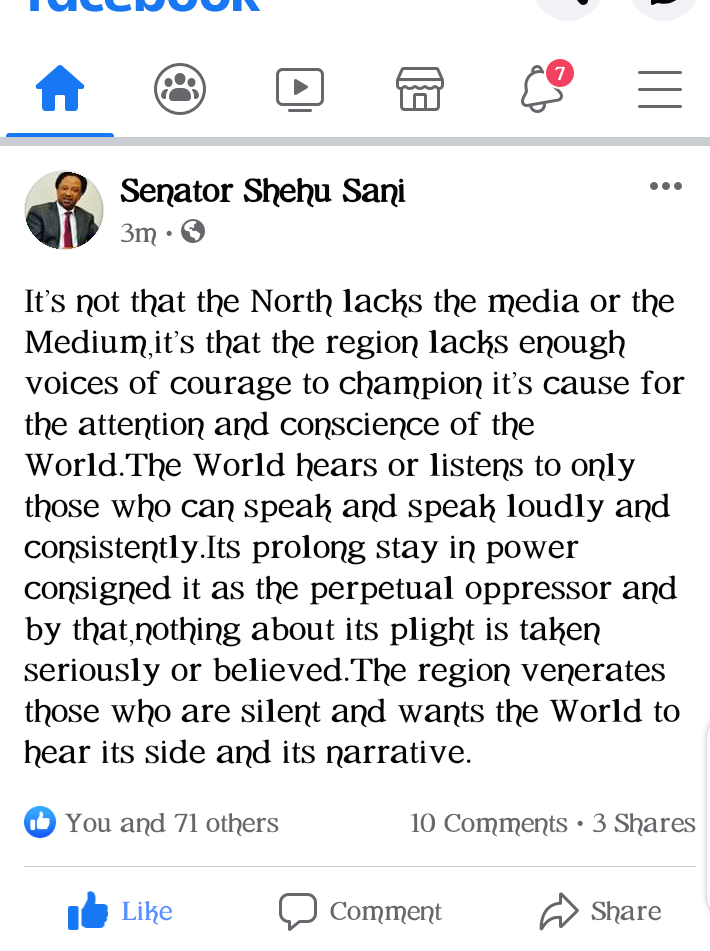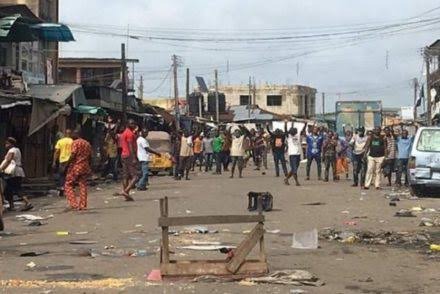 Check out some reactions to his post below!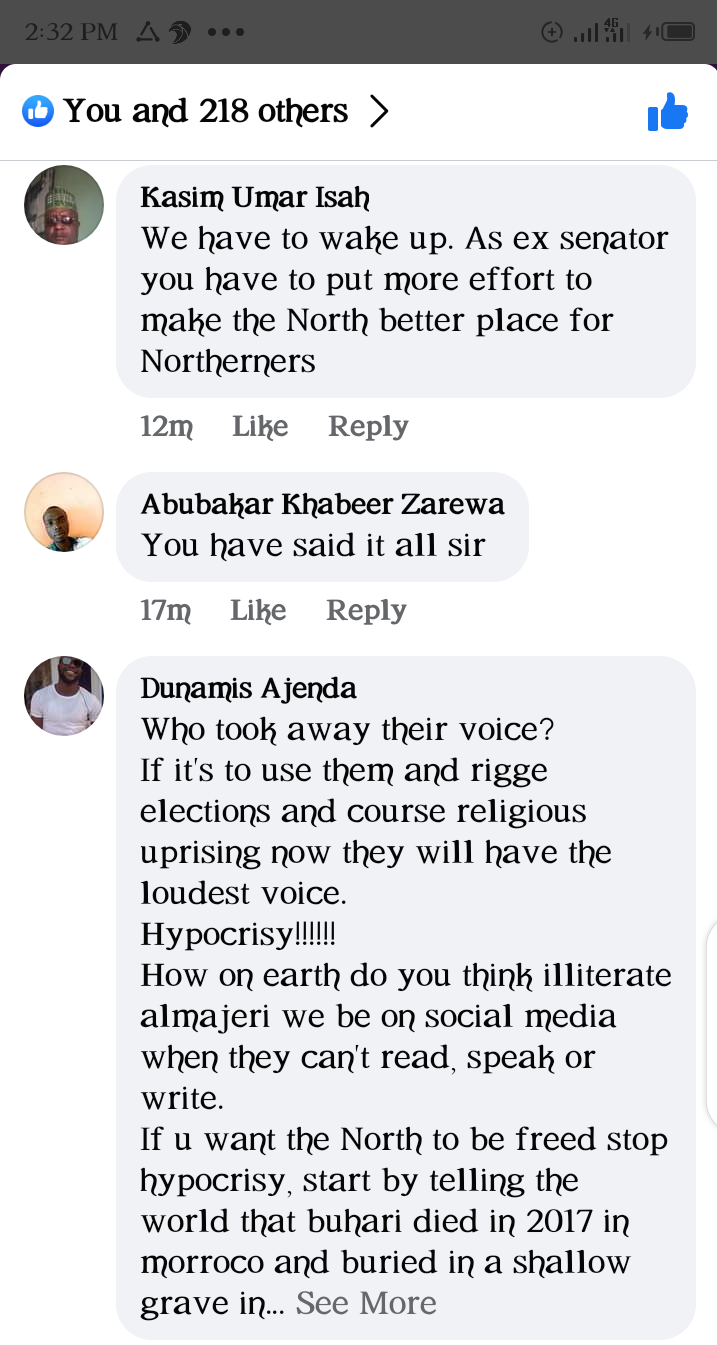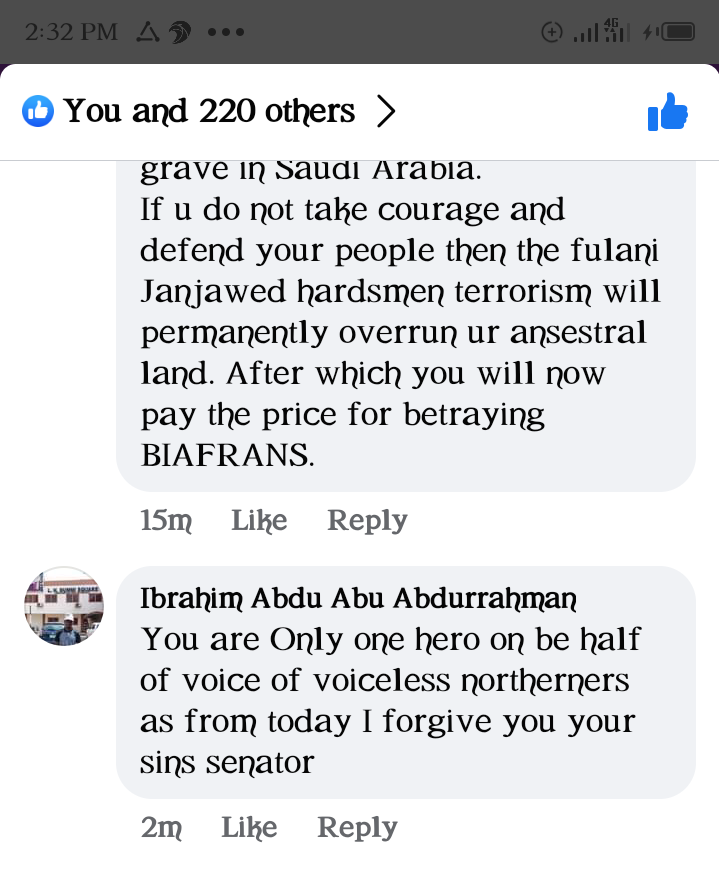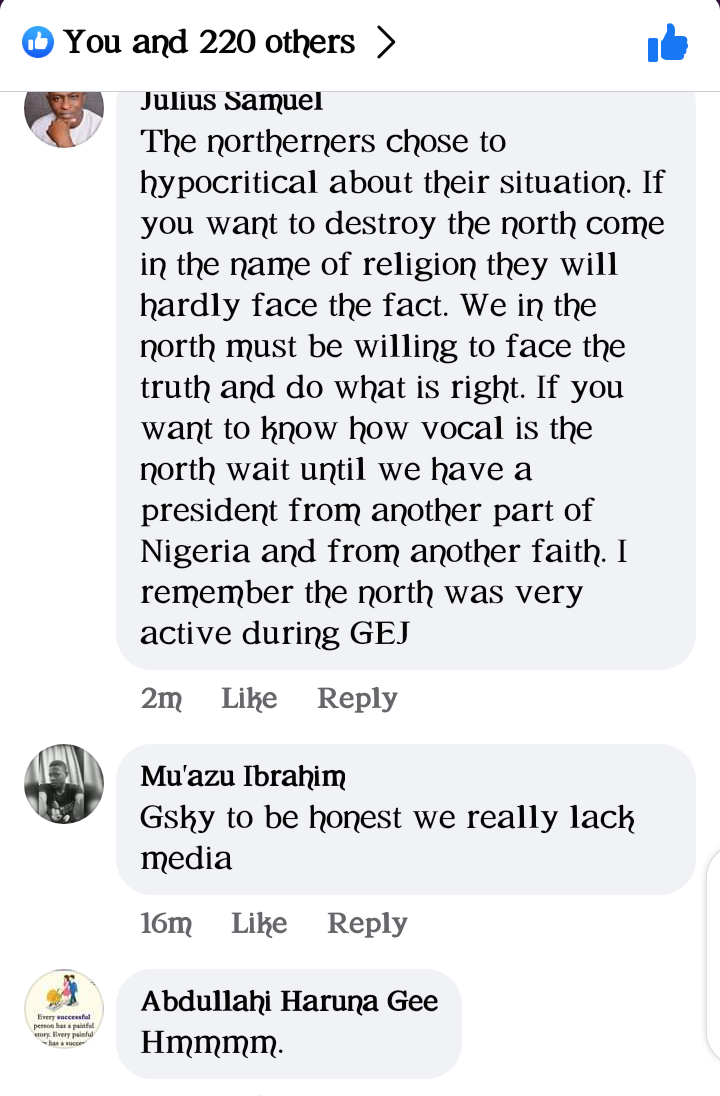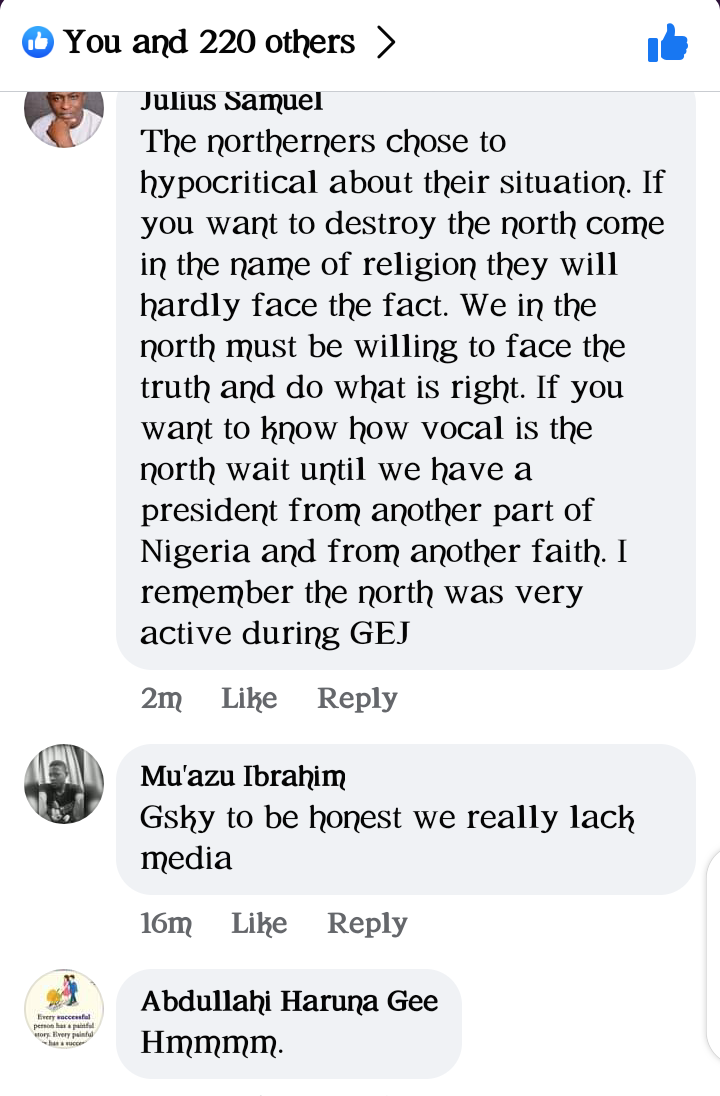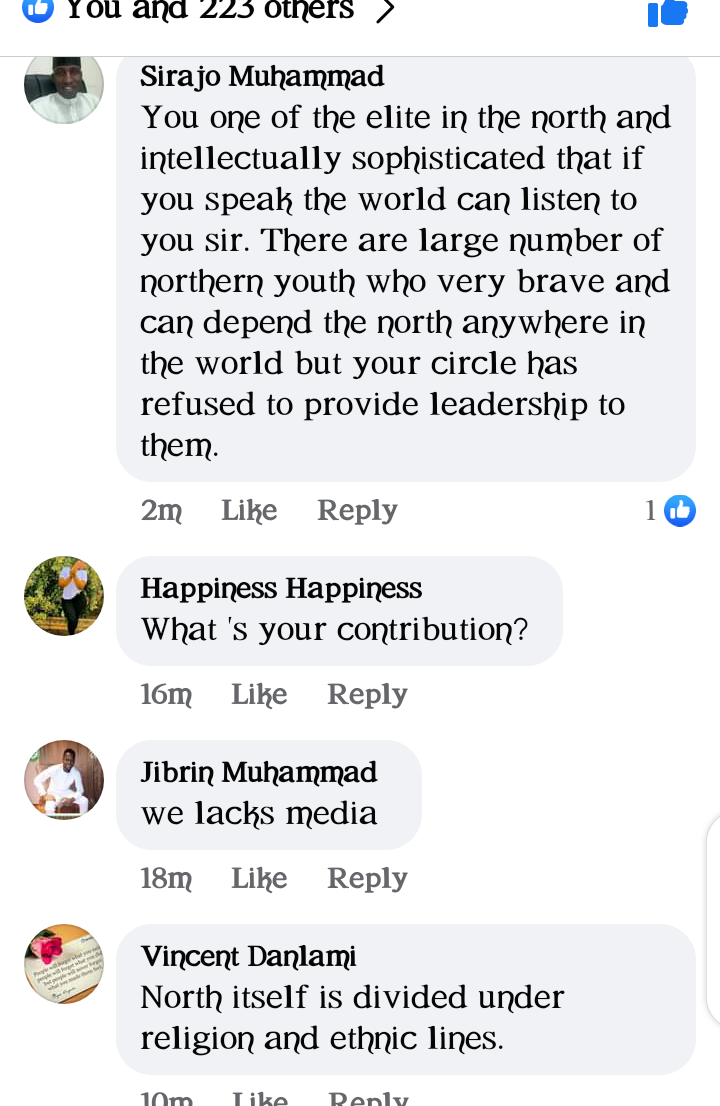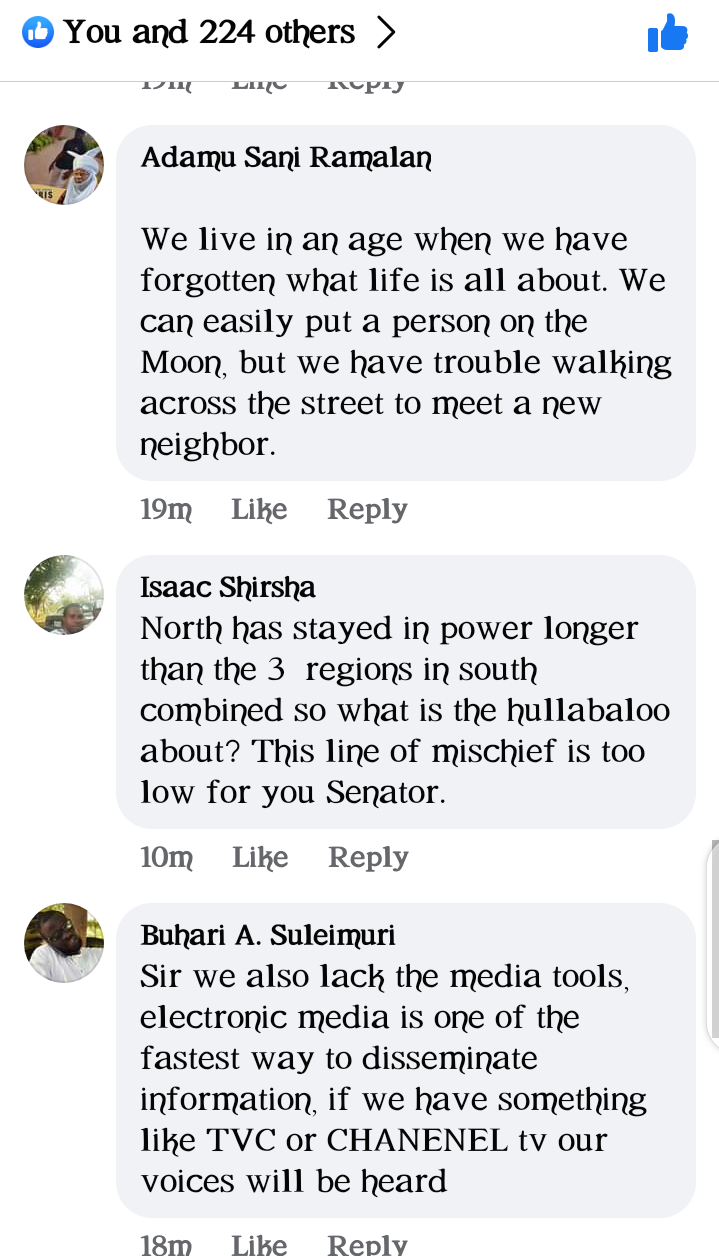 Source: Shehu Sani's Facebook Page
Content created and supplied by: DeLight01 (via Opera News )