It's not news that popular Yoruba activist by name Sunday Adeyemo Igboho, who's widely known as 'Igboho Osa' have been in the news for days, In his plight and support and ban open grazing and the Fulani herdsmen, as he's been doing the needful to drive Fulanis out of Ibarapa land and entire southwest, due to their alleged killing of residents in the Southwest.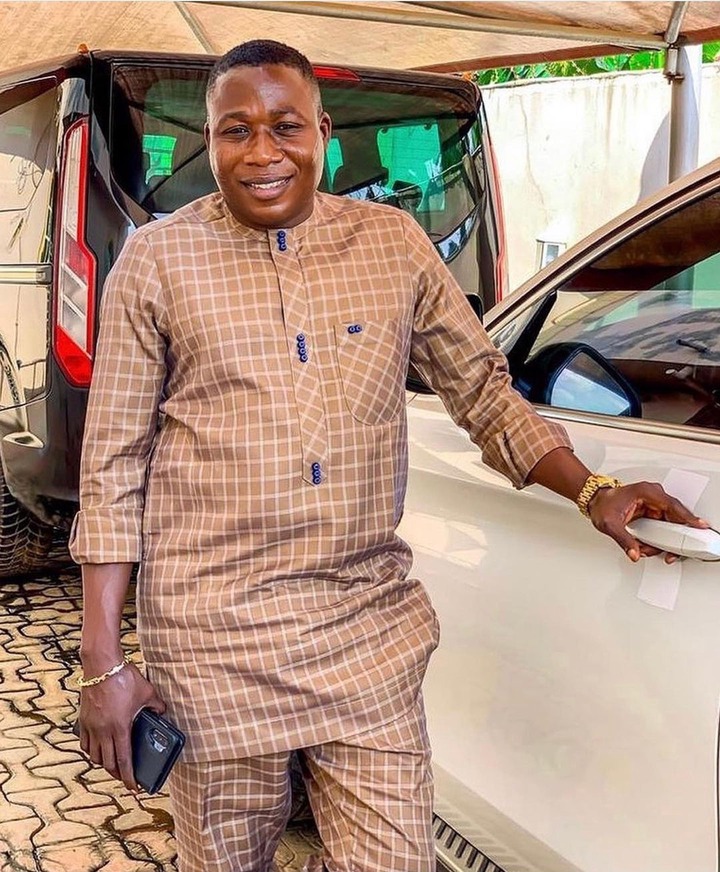 It was alleged that the brave activist, was the leader of those who burnt the house of the Fulani leader in Oyo state, when the suspected herdsmen refused to vacate Ondo state, as against the 7 days Ultimatum given to them by the governor of the state, which led the Inpector General of Poice and Federal Government to order for the arrest of Sunday Igboho.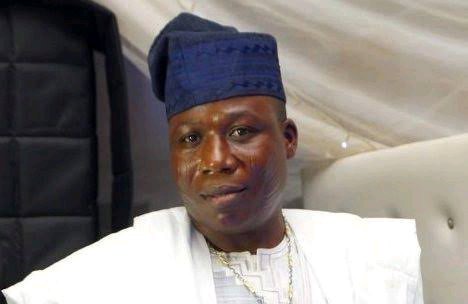 It will be recalled that last week precisely in the early hours of Tuesday morning, it was revealed that some angry arsonists who perhaps weren't happy with Sunday's latest actions, burnt down his house and properties running into millons of naira, As photos of the burnt building were seen all over the internet.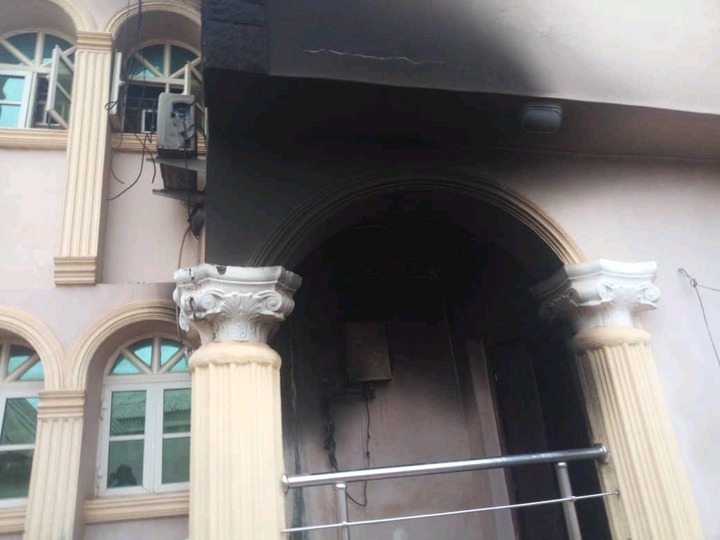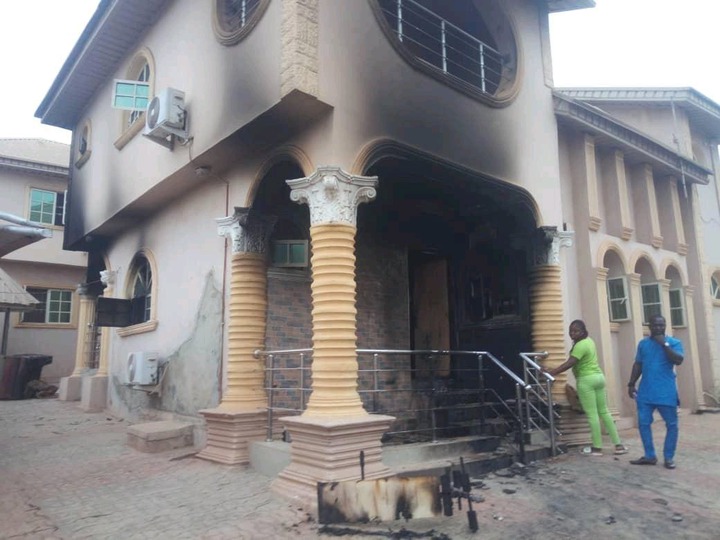 Meanwhile Sunday who spoke that the perpetrators would be fished out and will 'run mad' in 48 hours, of course knowing fully well the kind of man Sunday Igboho is, one can faintly say it's possible for those suspected arsonists to 'run mad'. But it's over a week now, and nothing has happened to them.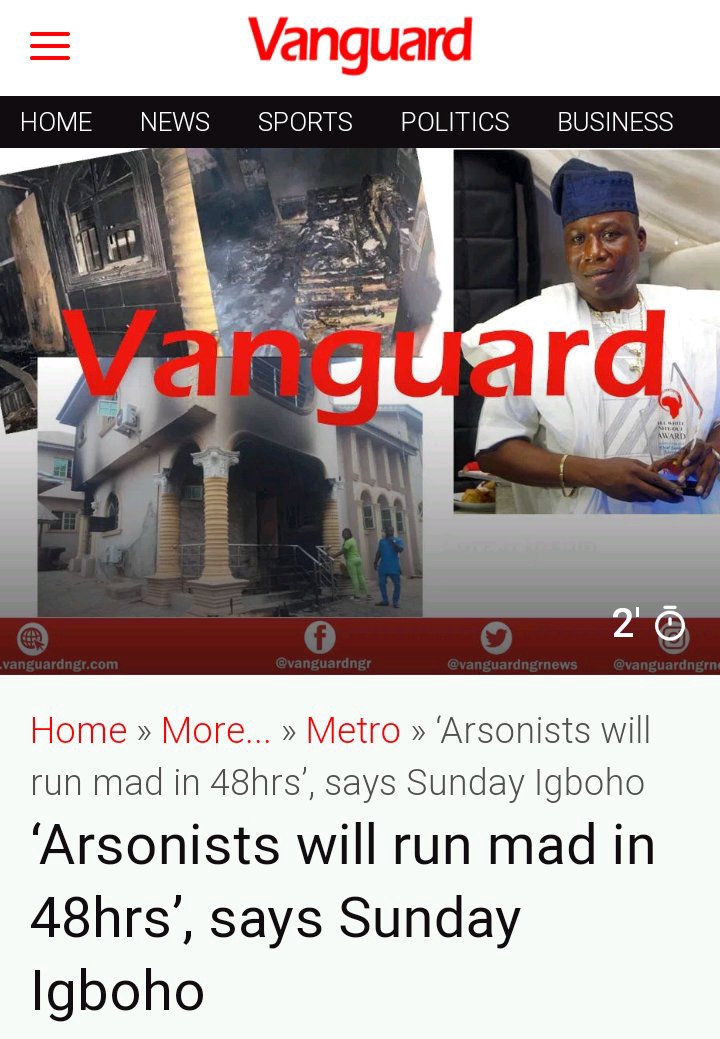 It's over a week and we've not heard, neither have we seen anything happened to the arsonists who burnt down his house. but in my opinion they'll feel it's just an empty threat, saying they'll 'run mad' after 48 hours if they don't come out to disclose themselves, This might prompt them to do something more drastic.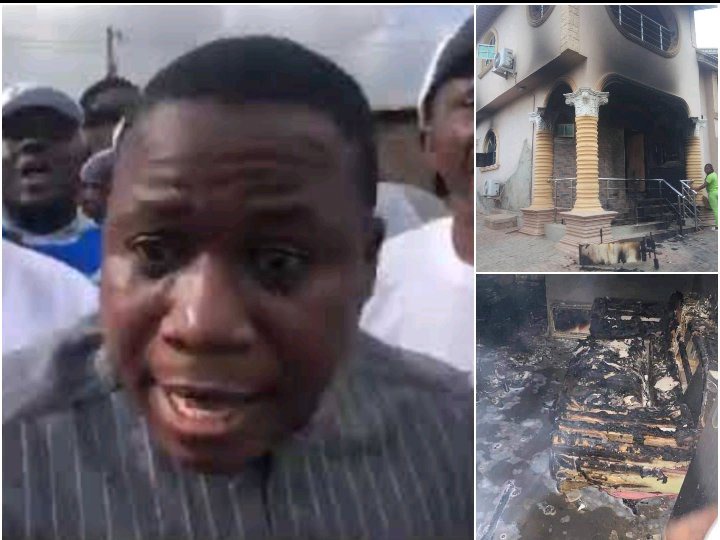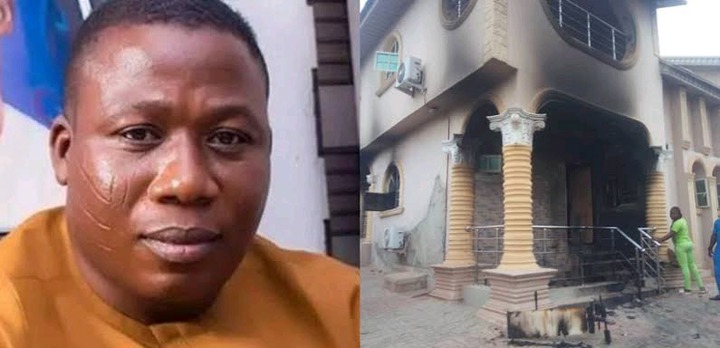 Do you feel what Sunday Igboho said about those that razed down his building will still come to pass? Let's have your say in the comment box.
Content created and supplied by: Femfirst (via Opera News )