Americans Mocked Trump After Saying Fraud And Illegality Are A Big Part Of The Case In Pennsylvania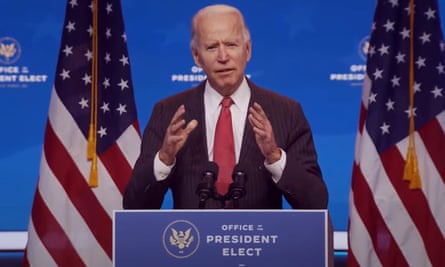 Since the day Joe Biden Won American presidential election against the incubument President, Donald Trump, there have been lot of controversy as Trump refused to accept defeat. According to him, he said there is a foul play in the counting of the votes.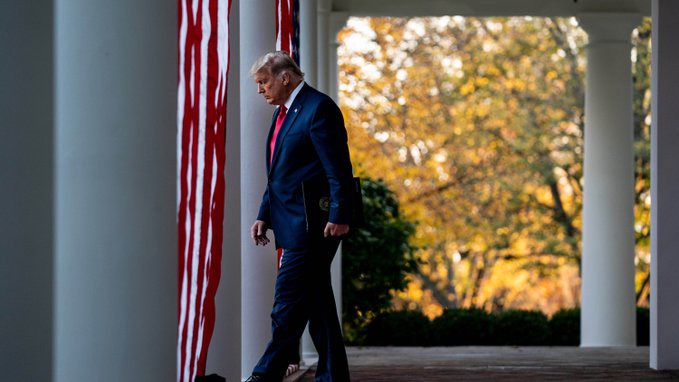 Ever since then, he has been pursuing the case. During another election recount in Wisconsin county where Trump had spent $3 million to force a recount, it happens again that President-elect Joe Biden still add more 132 votes.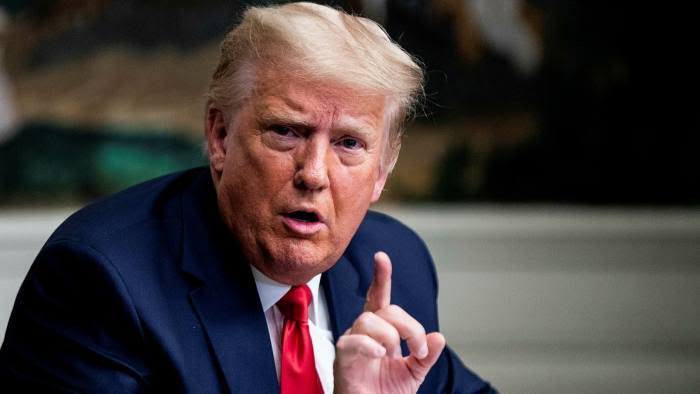 Trump seems to have lost the trust of Americans as a result of what happened during his 4 years tenure. There are lot of tragedies that happens. About 267,000 citizens had died from corona virus which he ignored, small businesses were decimated, lot of citizens lost their home and also evicted, 26 million people went hungry, 20.5 million on employment and homicide skyrocketing.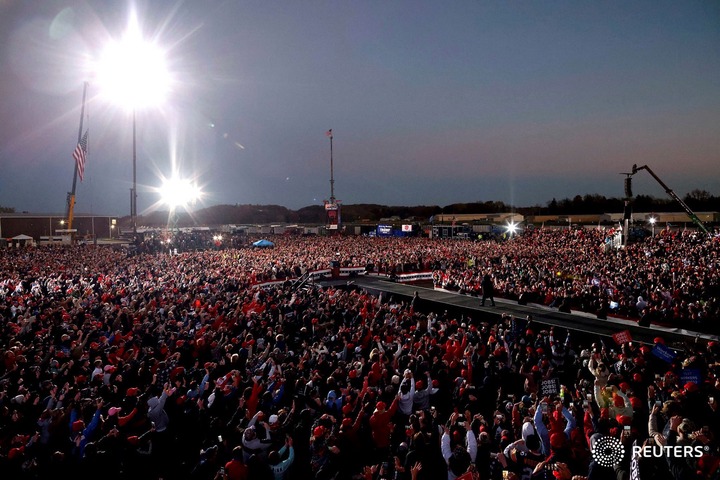 On that note, many Americans wants to renew hope, after 4 years of turmoil, misinformation, manipulation and division, so this historic presidential election has offers fresh promise for democracy and progress.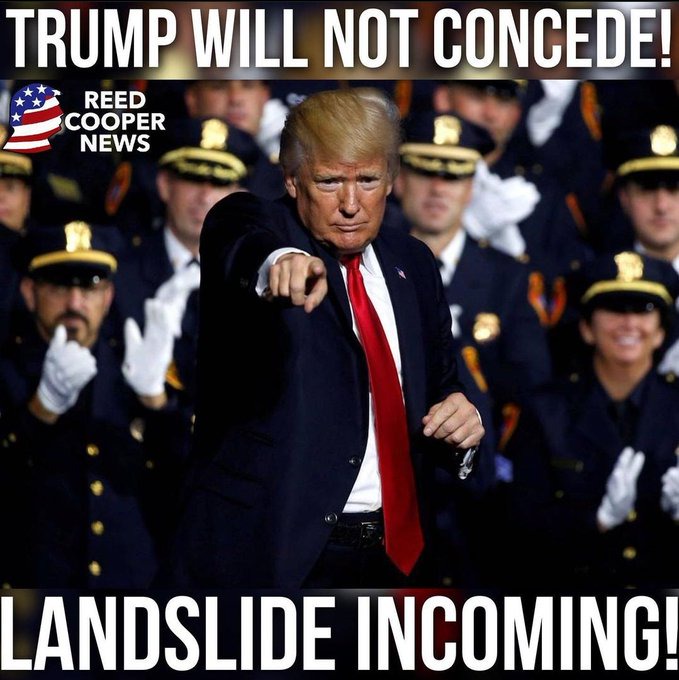 While Donald Trump is busy trying to detect fraud in the counting of the votes, Biden has been sending messages of peace, unity, comfort & goals of getting past their presence crisis. That alone has made Americans to start trusting the President elect, Joe Biden.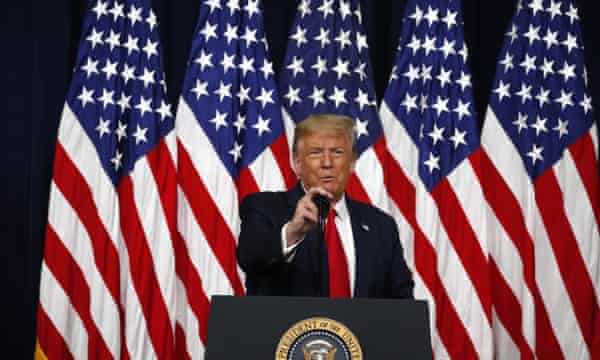 However, in one of the recent tweet of President Donald Trump tweeted another update about number of ballots his campaign is challenging in the Pennsylvania case where he believes it's far larger than the 81,000 vote margin as a result of fraud and illegality.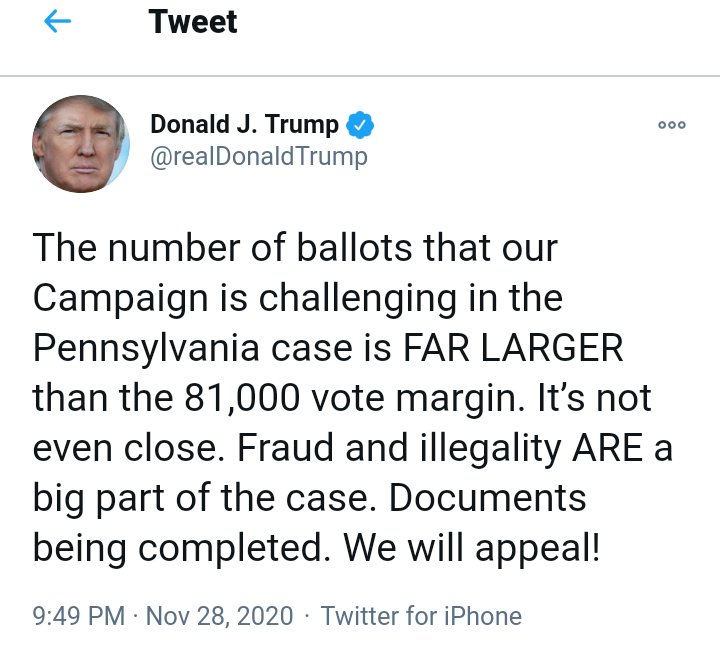 See his tweet below:
 "The number of ballots that our Campaign is challenging in the Pennsylvania case is FAR LARGER than the 81,000 vote margin. It's not even close. Fraud and illegality ARE a big part of the case. Documents being completed. We will appeal!"
After his recent updates, lot of people began to react to the tweet, and it doesn't seem they are supporting him at all, as many who reacted to his post were busy mocking him. It's only few ones that don't. Check out what they are saying below here:
See people's reactions below:
@LawLiberal
"You're challenging lawfully cast votes because you're upset the people picked Biden"
@davidmweissman
"It really bothers you that you lost to Joe Biden. Well tough shit, you lost"
@rlmades
"Yes, yes Donnie. We know that you're challenging them. The problem is that there is zero credible evidence"
@russbengtson
"lol go ahead and lose another case, loser"
@Davida3
"So glad that so many true Americans voted against you. Many, many, more than against any other incumbent"
@m_m_lewis
"Had to look to make sure that this was a parody and not one of his cult members. Says a lot about 2020"
@itsJeffTiedrich
"how many times do you want to lose this election, my bellyaching dude"
More reactions below: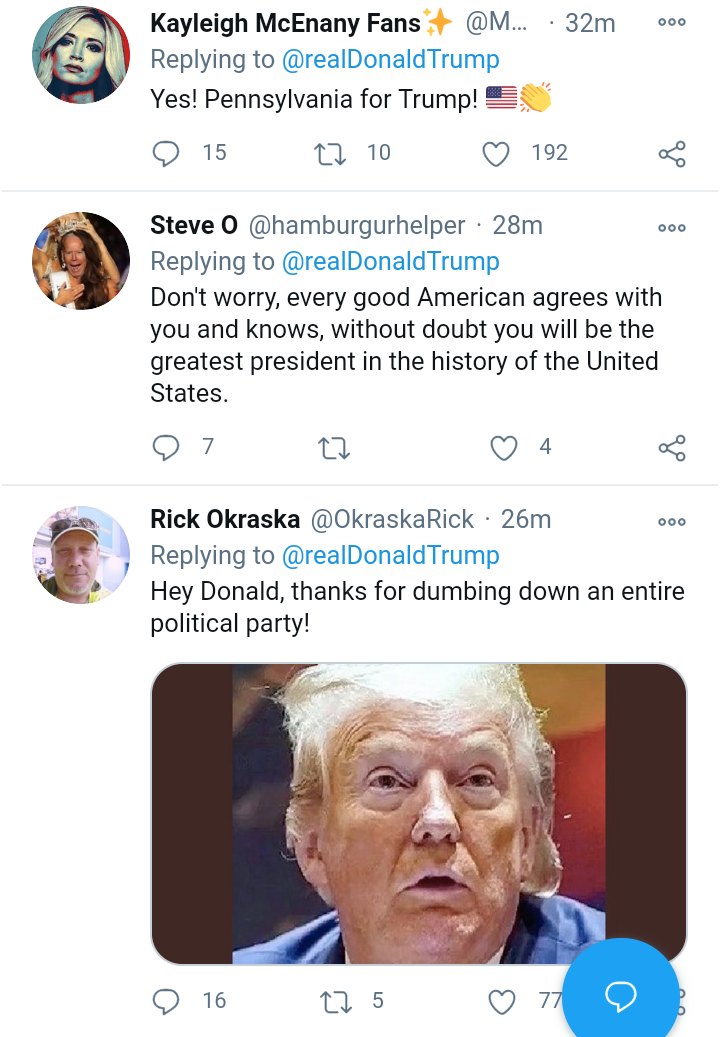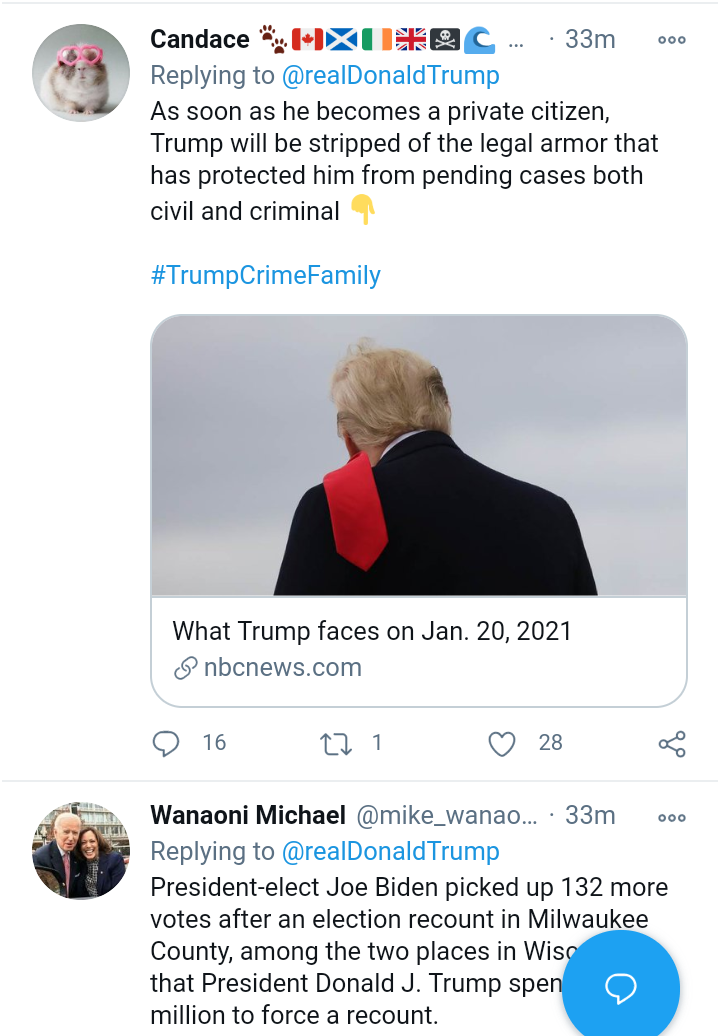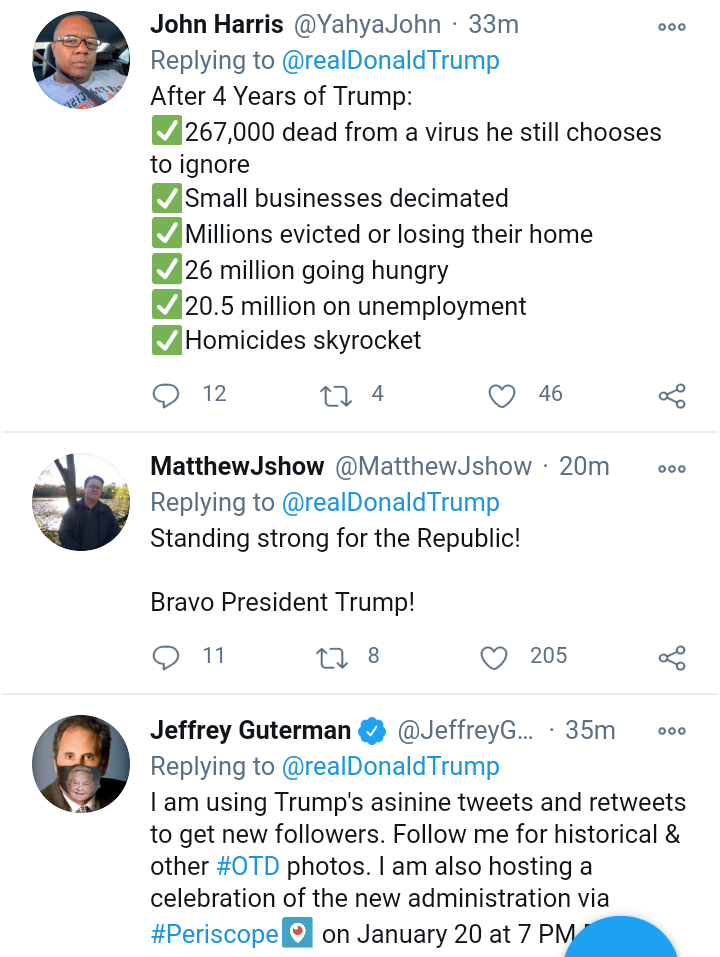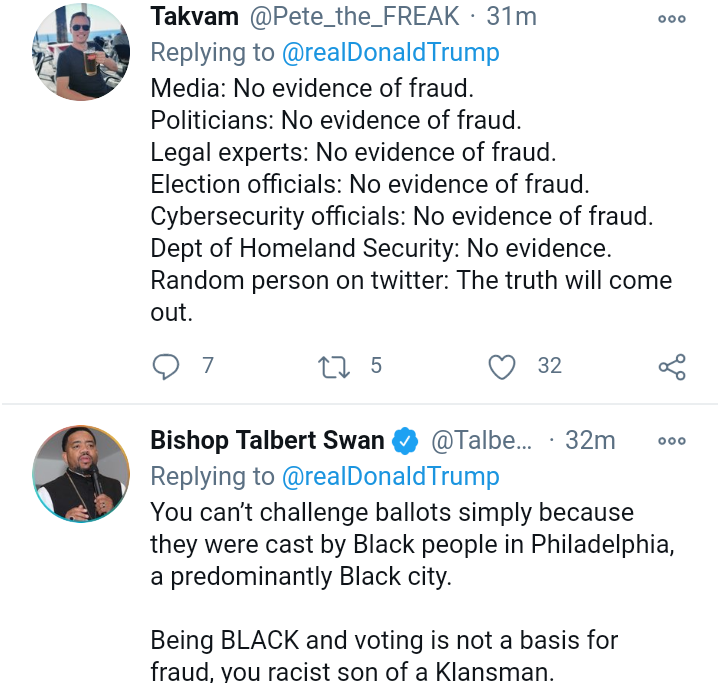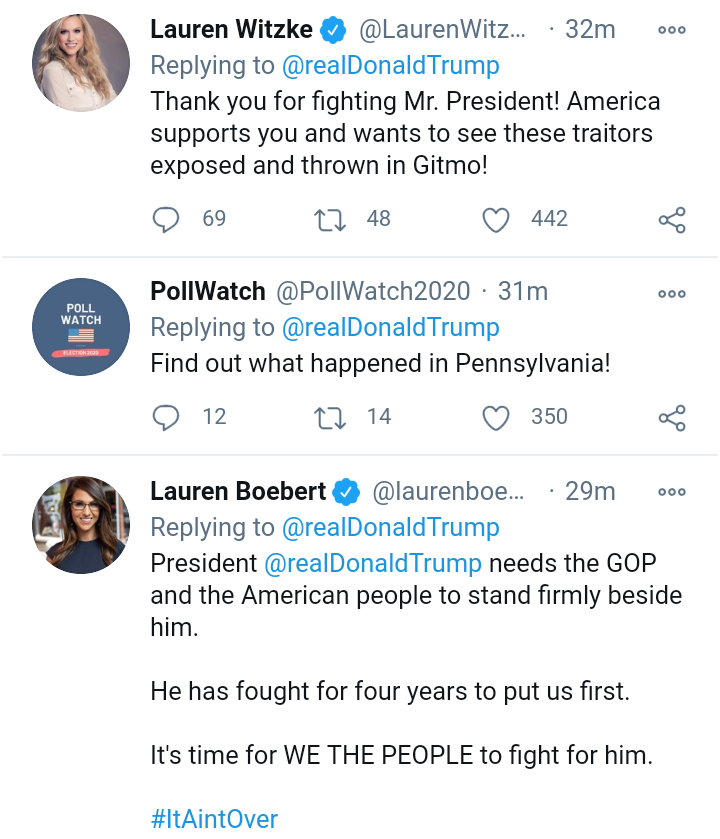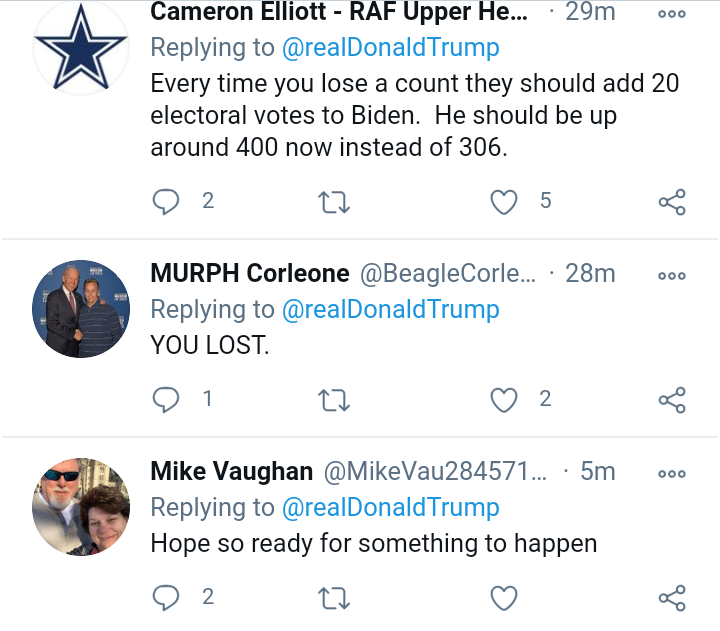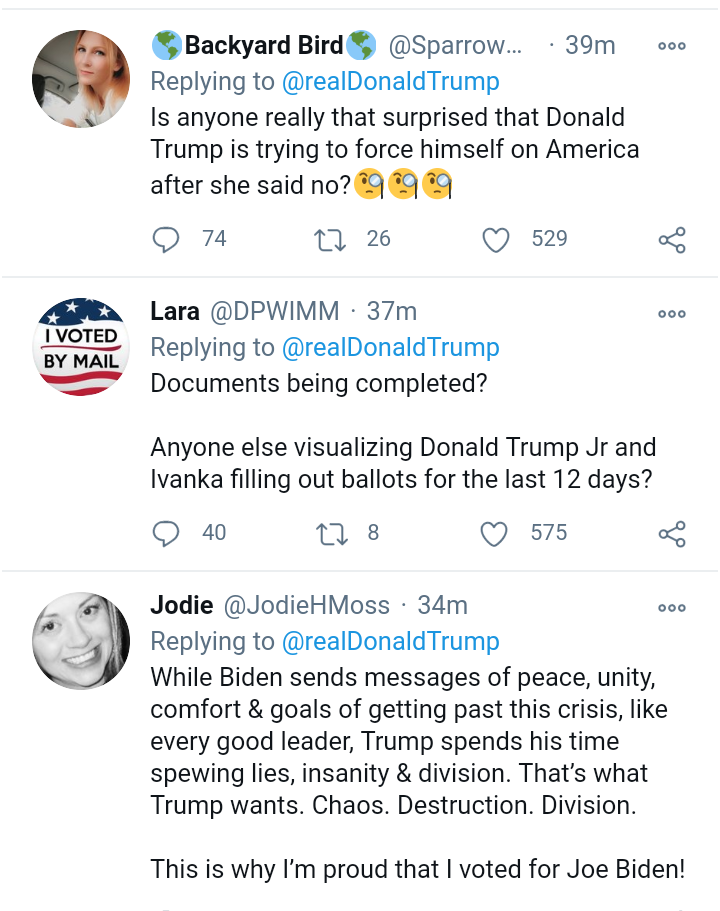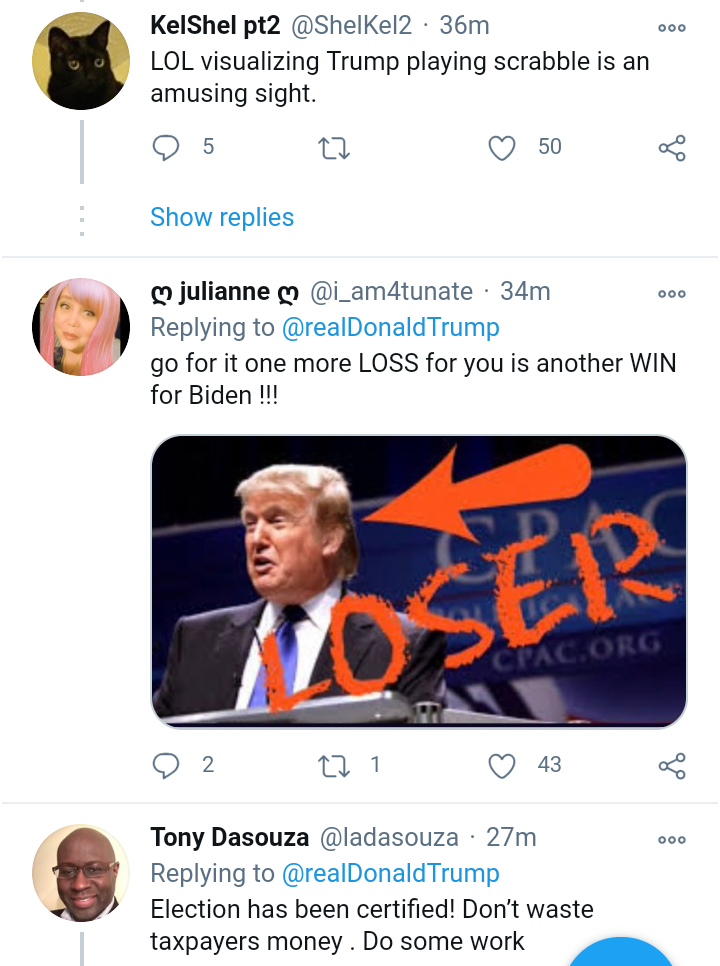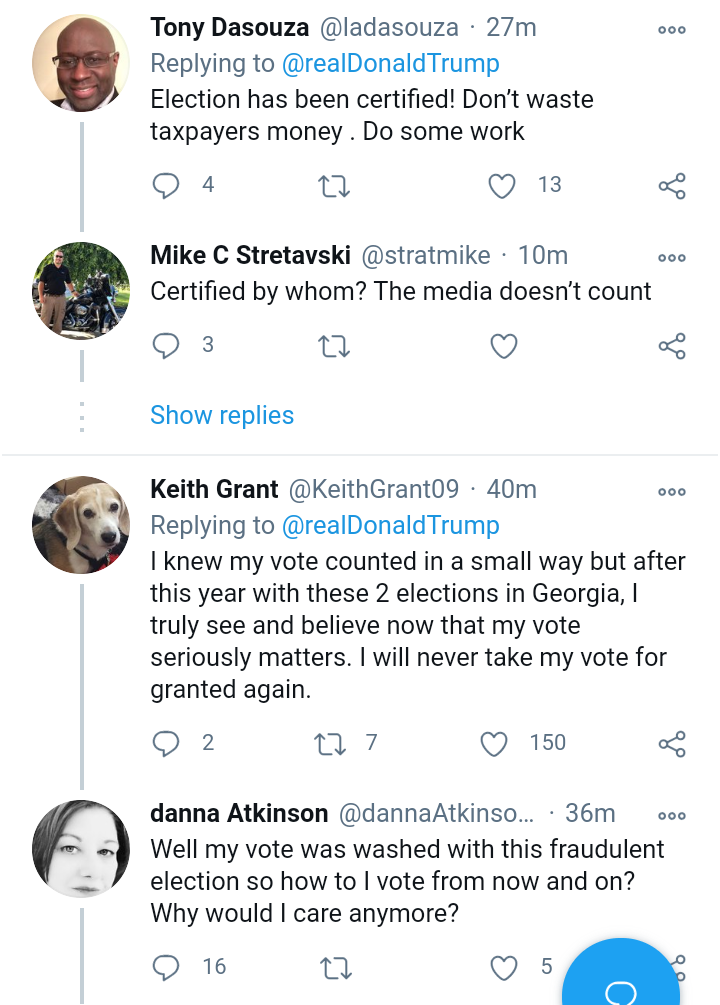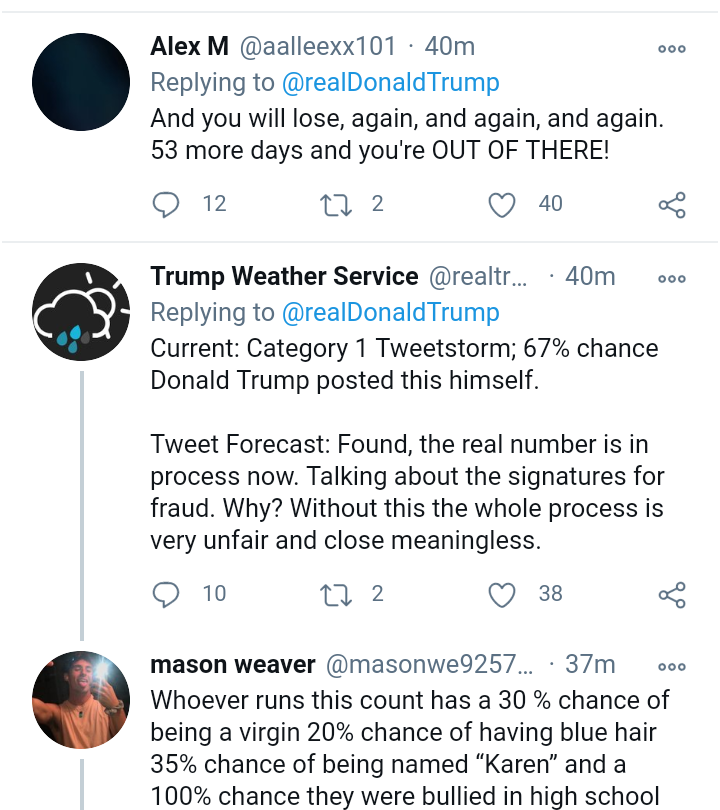 What is your own reactions about this? Drop your comments in the box below, and kindly click the follow button after reading to get more updates on this handle.
Content created and supplied by: Healthwealth (via Opera News )