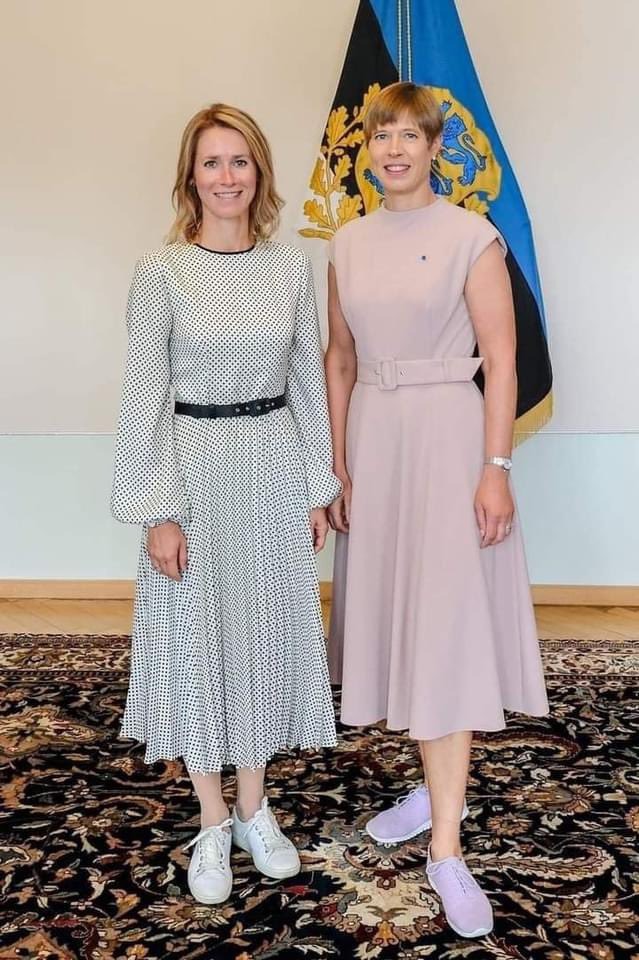 Social media went wild as a reporter for CNN Stephanie Busari posted on Twitter the photo of the president and prime minister of Estonia. The President of Estonia is Kersti Kaljulaid and their Prime Minister is Kaja Kallas.
The Prime Minister, Kallas assumed office just last month. Estonia is now the only country in the world that is led by women.
This got the attention of many people, especially women, feminists and the likes. It reminds us of the then Croatian president, a woman that came to watch the national team at the previous world cup.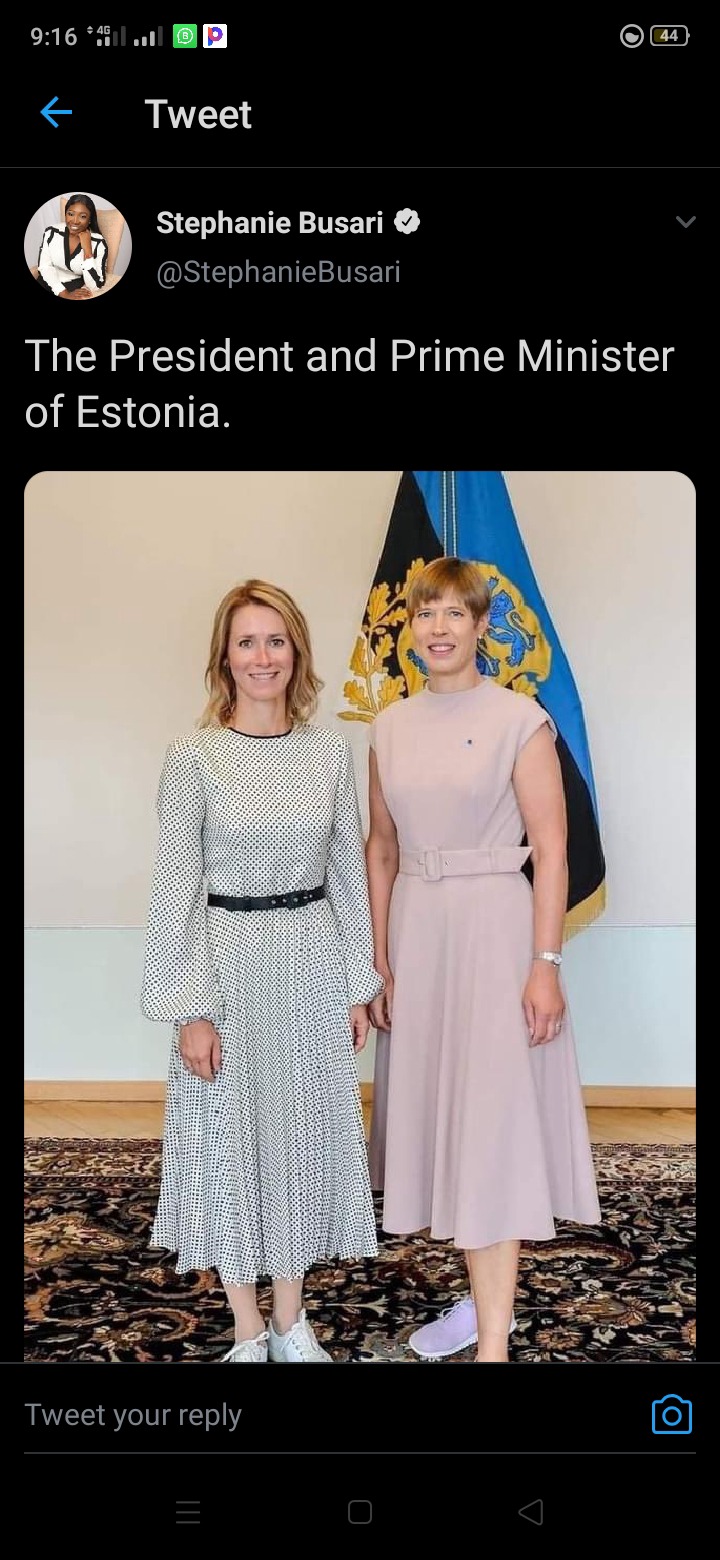 While this is an exciting news, some persons are of the opinion that women would do better as the presidents of various countries, including the United States of America. Recall that the current Vice President of the United States is a woman.
It is interesting to note that the president and prime minister of Estonia look really simple in the outfit from the picture above. It seems to suggest that they have a simple fashion style, which of course, is remarkable considering their positions and status.
Content created and supplied by: GeeTeelive (via Opera News )