1) Insecurity: Give Us State Police, Decentralise Judiciary Now – El-Rufai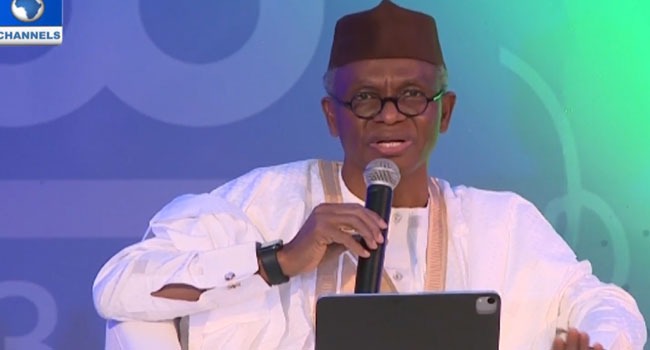 Kaduna State Governor Nasir El-Rufai has joined his voice with national analysts calling for devolution of power between the Federal Government and 36 states in the country.
The governor who was one of the speakers at a programme called 'Radio Now's Urgent Conversation' aired Thursday on Channels Television said state police and devolution of the judiciary is important to save Nigeria from the brink of collapse.
"I will dwell on three of the issues that I believe are critical to the immediate needs of the country to pull back from the brink.
2) Imo Govt Defends Joint Military Operation In Orlu
The Imo State Government has defended the ongoing joint military and police operation in Orlu Local Government Area of the state, aimed at clearing camps allegedly built by members of the IPOB's Eastern Security Network.
Briefing journalists on Friday in Owerri, the Attorney General and Commissioner for Justice, Cyprian Akaolisa, said the state government invited the military to help intervene and end the criminal activities being perpetrated by suspected members of the eastern security network.
He said intelligence reports revealed that IPOB planned to attack Orlu people and the government under the pretext of looking for Fulani herdsmen.
3) Let Us Not Turn Our Challenges To Ethnic, Tribal And Religious Crisis – Tinubu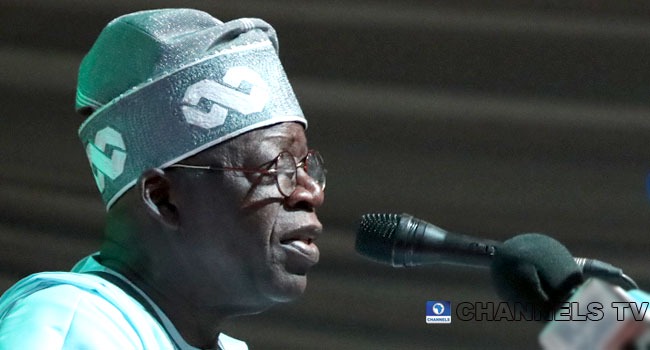 Former Lagos governor, Bola Tinubu, has asked Nigerians not to turn the present security challenges across the country into ethnic, tribal, or religious crises.
Speaking during the eight-day Fidau prayers for the late civilian governor of the state, Alhaji Lateef Kayode Jakande in Lagos, Tinubu said anyone who had experienced ethnic confrontation or religious war before would not pray for one in Nigeria.
"I appeal today to all of us not to turn whatever challenges we are facing right now to ethnic, tribal and religious crisis," he said.
"Nigeria is currently facing crises, crisis of insurgency, of banditry and all aspects of insecurity. But God Almighty who made this country one of the largest and most resourceful countries will guide and protect us.
"If there is war in Nigeria, it will submerge the entire West Africa and there won't be enough space to accommodate us as refugees. Those who have seen the effects of war, the consequences of tribal conflict, of religious conflict will never want it for Nigeria.
4) 'AK-47 Is A Figure Of Speech': Gov. Bala Mohammed Defends Comment About Armed Herdsmen
Governor Bala Mohammed of Bauchi State on Friday defended his comment about armed herders, explaining that he used AK-47 as a figure of speech for protection.
"It is a figure of speech to show you the despondence, the desperation and frustration and the agony that this particular person is exposed to by his own people, by his own tribe and by other tribes who have all seen him as a criminal and therefore, he has the inalienable right to protect himself," the governor said during an interview on Channels Television's Sunrise Daily.
5) Kagara abduction: Bandits' demands very simple, resolvable – Gumi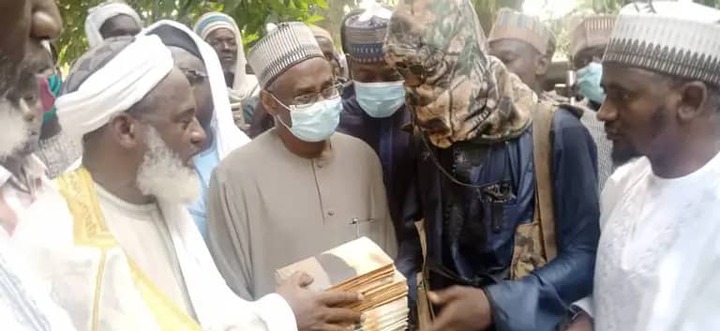 Popular Islamic scholar, Sheikh Ahmed Gumi on Friday, told Governor Abubakar Bello that the demands of the bandits who abducted students and some members of staff of Government Science College, Kagara in Niger State on Friday, are simple and resolvable.
Gumi made this known to newsmen on Friday shortly after his meeting with the Niger State Governor at the government house, Mina, the state capital.
He insisted that giving amnesty to bandits as it was given to Niger Delta militants would help in the fight against insecurity in the entire country.
According to him, he met with different factions of the bandits in Niger and they all have their complaints, adding that the outcome of the meeting was positive.
6) Gumi playing your script, announce Nigeria's break up – Giwa to Buhari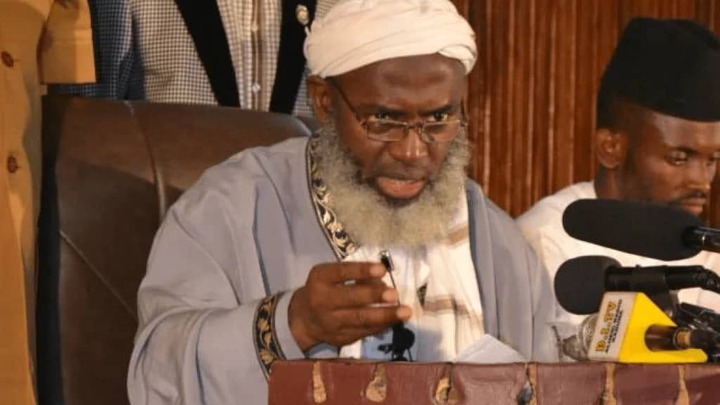 The cleric wondered why Gumi, "who goes about holding meetings with bandits and negotiating for them", has not been grilled.
"Gumi is only playing the script of President Muhammadu Buhari and other Fulani politicians. By now, Gumi ought to have been arrested, interrogated and jailed for knowing where the criminal Fulani herdsmen live.
"Didn't I say president Bubari has created jobs for his fulani kinsmen? Are they Nigerians and why should federal government compensate criminals who rape, kidnap and kill innocent Nigerians?
"I doubt the existence of Nigeria if this could be happening in the presence of security operatives. President Buhari cannot intimidate or frighten me.
"Why is it that they panic each time they hear disintegration or breaking up? If you don't want us to break up, then, address hunger, insecurity, injustice and unemployment."
Giwa added that talks with criminal Fulani herdsmen or propositions for amnesty would only encourage them.
7) Govt May Swap Arrested Bandits For Abducted Kagara Schoolchildren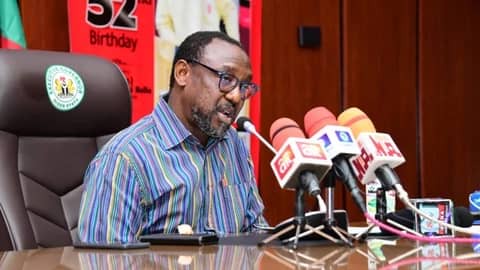 There are speculations that government might swap some arrested bandits to secure the release of 27 pupils and 15 workers of Government Science College, Kagara, in the Rafi Local Government Area of Niger State, kidnapped in the early hours of Wednesday.
It was gathered that the group of bandits responsible for the abduction wants their arrested members released as part of the deal for the release of the students and staff.
Gumi while speaking with the news platform noted that he had met with an influential leader of a bandit group to negotiate with the bandits responsible for the kidnapping.
He further stated that banditry is turning into an insurgency which must be urgently addressed, noting that the abductors were demanding the release of their members arrested by security agents as well.
Content created and supplied by: Mellymessy2 (via Opera News )