It is very worrisome that despite calls for oneness, sense of belonging, and general consciousness among the Igbos, Ebonyi people are still being treated with disdain and as second-class citizens by some supremacists from other Igbo states. This scornful attitude by these supercilious Igbos who feel that they are pristine or more privileged than Ebonyi people didn't start today. Such idiocy is condescending and should be outrightly stopped. 
Ebonyi people have been mocked for having a darker skin tone than other Igbos. Many Igbos refer them as Hausa-Igbos because of their contact and proximity to Northern Nigeria. Their various unique Igbo dialects are considered outlandish and difficult. They have been continuously projected as being economically and educationally disadvantaged and tagged as the poorest state in Igboland. These generalisations have made many Ebonyi people not to be proud of their state. I'm very glad that the narrative is gradually changing. All thanks to the incumbent Governor of the State, Engr Dave Umahi for his unparalleled strides and achievements in the state.
It should be noted that these false misrepresentations and supercilious dispositions against Ebonyi people are being pushed by their Igbo brothers from other states especially those from Anambra and Imo. Some parts of Enugu and Abia share a lot cultural and linguistic affinity with Ebonyi people because Ebonyi was carved out from both states and thus are least hostile to them. Ebonyi people are Igbos and grouping them as inferior and backward because of their dialects some other asinine factors is downright stupid. 
Igbos should understand that state creations are artificial, just for political reasons and thus should not override our ethnic consciousness. We are Igbos first before anything and that is all that matters. Whether you're from Agbor, Asaba and Kwali divisions in Delta State; Ikwerre, Ogba-Egbema-Ndoni, Etche and Ekpeye in Rivers State or from other Igbo communities in Edo, Akwa Ibom and Benue States, you are Igbos first before being Abia, Imo, Delta, Rivers etc as the case may be. We should not create room for disgruntled elements to keep on fanning the embers of division among us. We are Igbos first before our states and country, Nigeria.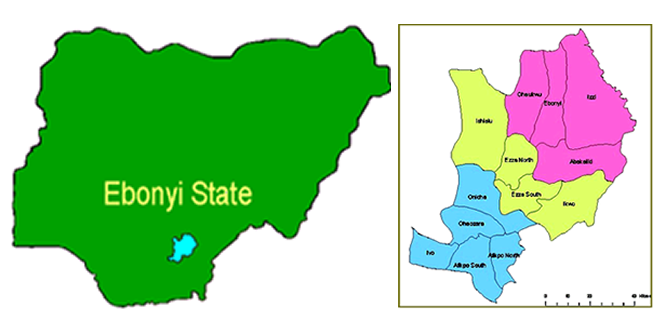 The Igbos from Ebonyi are generally hard working and hospitable. Ebonyi is the food basket of the South East region because of their enormous agricultural productiveness and potentials. In fact, Ebonyi can feed the whole of South East and no other Igbo State comes close to them in terms of Agriculture. What about natural resources? Ebonyi has the largest deposits of salt, limestone and solid minerals in Igboland. Ebonyi stone quarry at Ishiagu, Ivo, is the largest in the South East, rivalling those in Cross River, Ondo, Edo and Plateau. Ebonyi also has loads of beaches along the Cross River which separates the state from Cross River State. Ndibe beach alone is a site to behold and could be properly harnessed for ecotourism.
In terms of personalities and celebrities, Ebonyi has quite a number of them. Ebonyi has produced a Senate President and Secretary to The Federal Government of Nigeria in the person of Dr Anyim Pius Anyim. Popular world gospel musician, Sinach hails from Ebonyi. Other celebrities such as Maria Egwu, the greatest Afikpo Chic that ever liveth, Singer Tekno, Patorankin, a raggae dancehall singer and songwriter, Humblesmith, Angela Okorie, Cha Cha Eke, Grace Amah, etc all hail from Ebonyi State.
Ebonyi, today, has the best road network in the South East. Its capital city, Abakiliki has witnessed great transformation in recent years and now ranks above many other South Eastern cities in terms of infrastructural development. For instance, Ebonyi has over ten gigantic flyover projects. Six of the flyovers include: Akanu Ibiam Flyover, Arthur Eze flyover, Offia Nwali Flyover, President Muhammad Buhari Flyover/ Tunnel and St. Margaret Umahi Flyover have been completed while others are still under construction. That's the highest so far in the South East. Note that Abịa State is yet to have one. Ebonyi achieved all it has today because of the vision of one man who changed the status quo. Ebonyi is no longer the Ebonyi of yesterday. It is now the toast of all. 
Rather than belittling ourselves through baseless comparisons, why don't we model the ethos of innovation, excellence and ingenuity which distinguish us as Igbos to build a formidable Igbo nation? These divisions have brought about huge losses to our ethnic nationality and it is high time we stopped and joined hands together to transform Igboland into a powerful developed economy in Nigeria and Africa as a whole.
Engr Dave Umahi, the incumbent Governor of Ebonyi State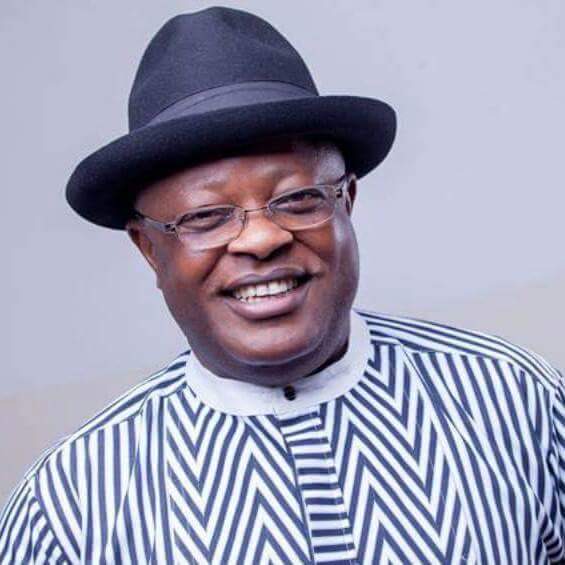 Ebonyi Today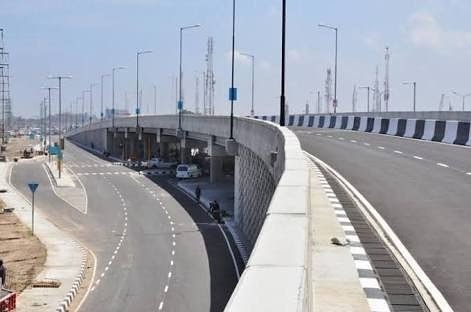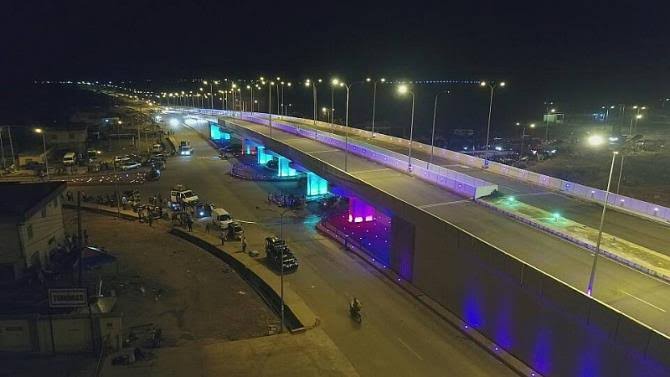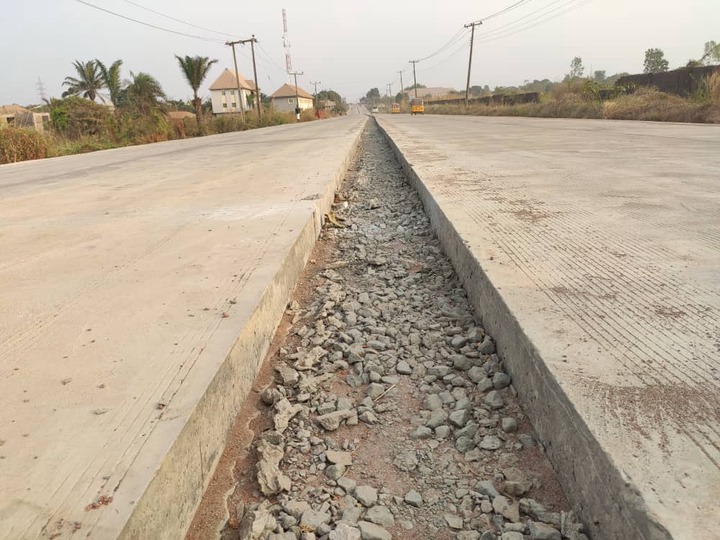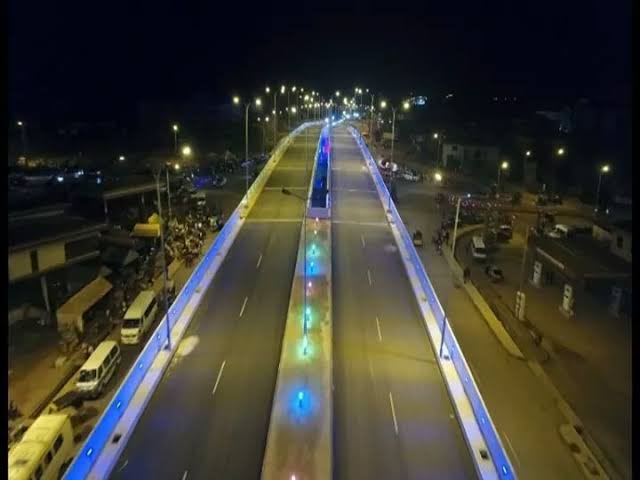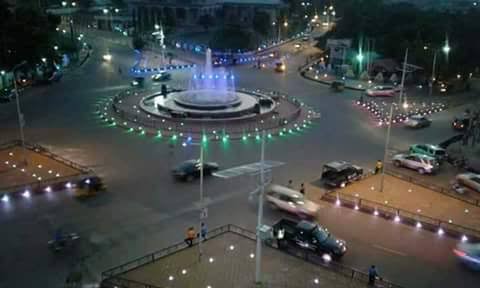 Content created and supplied by: Chinachrisikenna (via Opera News )