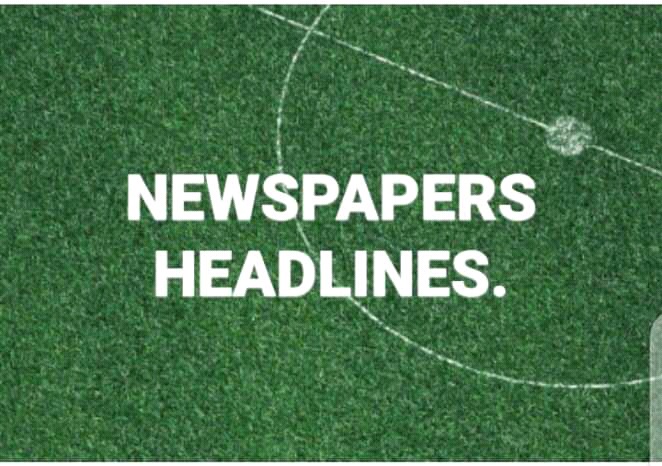 APC registration: Lai Mohammed calls for cancellation in Kwara
Tunde Oyekola, Ilorin Minister of Information and Culture Alhaji Lai Mohammed has called for the cancellation of the registration and revalidation exercise in Kwara State saying that it is a failure in the state. Speaking on Monday in Oro in Irepodun Local Government Area of Kwara State after registration in Unit PU006, Oro Ward 2.
BREAKING: Court nullifies ex-Imo deputy governor Agbaso's impeachment eight years after
Chidiebube Okeoma An Owerri High Court on Monday gave a judgement nullifying the impeachment of Jude Agbaso as Deputy Governor of Imo State. The state House of Assembly had on March 28, 2013, impeached Agbaso as the deputy governor of the state on the allegations that he collected N458m and red label drink as bribes.
COVID-19: Take travellers' samples on arrival, Tomori tells FG
Kayode Oyero Professor of Virology, Oyewale Tomori, has advised the Federal Government and relevant health agencies to start collecting samples of inbound travellers on arrival at airports in order to quickly detect passengers infected with COVID-19. Tomori, who is the Chairman, Expert Review Committee on COVID-19, stated this on Monday during an exclusive interview.
UCL: Leipzig boss Nagelsmann wary of Liverpool despite results
RB Leipzig head coach Julian Nagelsmann is refusing to read too much into Liverpool's poor recent results ahead of Tuesday's Champions League showdown in Budapest. Jurgen Klopp's Liverpool have won just three of their last 12 games and fly to Budapest for the last 16, first-leg tie against Leipzig on the back of three straight.
BREAKING: Omisore defects to APC
Bola Bamigbola Ex-Deputy Governor of Osun State, Senator Iyiola Omisore, on Monday defected to the All Progressives Congress. Omisore contested the 2018 governorship poll on the platform of the Social Democratic Party but went into coalition with the APC before the September 28 rerun. Omisore, was at his polling unit in Ward 6, Moore, Ile-Ife.
Outrage as NFF drops in-form Oparanozie, invites players without clubs for one year
Sodiq Oyeleke Many Nigerians have lambasted the Nigeria Football Federation and Super Falcons Coach Randy Waldrum for dropping former captain of the side Desire Oparanozie from the list of players for the friendly tournament in Turkey despite her sterling performances for Dijon in the French league.
Ranching: US mission shares photos of dairy farm in Ekiti
Kayode Oyero The United States Mission in Nigeria, on Monday, shared photos of its dairy farm at a ranch in Ikun, Ekiti State. In a tweet, the mission shared photos of cows breeding on the farm and added the caption, "U.S. Dairy Milk Cows in Ekiti State!". "Ikun dairy farm plans to reach 10,000 liters.
Buhari's aide denies appointment as DPR manager
Segun Adewole Presidential aide Bashir Ahmad has dismissed a report which claims that he has been appointed to manage the Department of Petroleum Resources under the Ministry of Petroleum Resources. The report published by an online platform (Not The PUNCH) stated that Ahmad was secretly appointed by the President, Major General Muhammadu Buhari (retd.).
Herdsmen crisis: Buhari not a showman, says Garba Shehu
Kayode Oyero The Presidency says the President, Major General Muhammadu Buhari (retd.), is not a "showman" but he rather believes actions speak louder than voice. Senior Special Assistant to the President on Media and Publicity, Garba Shehu, spoke on Monday while featuring on Channels Television's 'Sunrise Daily' programme monitored by The PUNCH.
Gunmen kill three, burn houses in Plateau village
James Abraham, Jos Gunmen have killed three people in Bassa Local Government Area of Plateau State. National President of the Irigwe Youths Movement, Ezekiel Bini, who confirmed the killings told the Punch in Jos on Monday that the victims were shot dead by the gunmen who laid ambush at Nkedorong village road on Sunday evening.
Train collides with truck in Lagos
Segun Adewole A train has on Monday collided with a truck loaded with animal feed at Jonathan Coker Railway Level Crossing in the Fagba Area of Iju Ishaga, Lagos State. Law enforcement agents are currently on the ground attending to the accident which occurred around 8.52 am.
Again, South Africa Zuma snubs anti-graft panel
South Africa's embattled former president Jacob Zuma failed to appear on Monday before a judicial panel probing corruption during his nine-year tenure, again defying a court order for him to testify. Zuma, 79, who has snubbed previous summonses by the commission, refused to comply with the order from the constitutional court which ruled last month.
Publish names of Fulani herders undergoing trials, presidency tells police
Kayode Oyero The Presidency, on Monday, urged the Nigeria Police Force to publish the names of Fulani herders undergoing trials in various states of the Federation. It also said the President, Major General Muhammadu Buhari (retd.), who is also of the Fulani ethnic stock, is not complicit in the herdsmen crisis.
Zimbabwe receives first batch of Covid vaccines
Kayode Oyero Zimbabwe, one of the landlocked countries in Southern Africa, has received its first batch of Covid vaccines, President Emmerson Mnangagwa has said. "The first batch of vaccines for Zimbabwe has been successfully delivered. We start vaccinating Zimbabweans this week!
#OccupyLekki: Police order men to remain at tollgate indefinitely
Deji Lambo and Oluwatosin Omojuyigbe The Lagos State Police Command on Sunday said policemen would be stationed at the Lekki tollgate until further notice. Recall that there was a crackdown on the #OcuppyLekkiTollgate protesters at the tollgate on Saturday, during which about 40 persons were arrested.
Herdsmen crisis: Bauchi gov's AK-47 comment misunderstood, says aide
Armstrong Bakam, Bauchi Following the controversy that trailed the statement of Bauchi State Governor, Bala Mohammed, that Fulani herders carry Ak-47 for self-defence, his aide, Muktar Gidado, has said his principal's comment was misunderstood. Gidado, who is the governor's Senior Special Assistant on Media, made this known in a statement on Sunday night.
Aviation minister loses Chief of Staff, Idris
Kayode Oyero Ibrahim Idris, the Chief of Staff to the Minister of Aviation, Hadi Sirika, is dead. Idris died on Sunday night, the Federal Ministry of Aviation announced on Monday morning.
Former Oyo court deputy registrar jailed for fraud
Adelani Adepegba, Abuja The Economic and Financial Crimes Commission, Ibadan zonal office, on Friday, secured the conviction of a former Deputy Chief Registrar of the Oyo State High Court, Mutiat Adio. READ ALSO: Inbound passengers shun isolation, enforcement collapses She was convicted after pleading guilty to a fresh charge bordering on obtaining money by false pretense.
NCDC announces 520 new COVID-19 cases in Nigeria
The Nigeria Centre for Disease Control has reported 520 new cases of coronavirus (COVID-19), bringing the total number of infected people in the country to 146,184. The NCDC disclosed this figure on its official Twitter handle on Sunday. The News Agency of Nigeria reports that with the 520 fresh cases in the last 24 hours.
Lagos trader bathes apprentice in acid, victim detained for three months
Deji Lambo An apprentice, identified simply as Ifeanyi, is in pain after his boss, identified simply as Anaayo, allegedly bathed him in acid and detained him for over three months without treatment at their place of residence in the Lekki area of Lagos State.
Four OPC members apprehended for stabbing man to death
Deji Lambo Four members of the Oodua People's Congress have been arrested for allegedly beating and stabbing a 35-year-old man, Tochukwu Chidi, to death in the Bariga area of Lagos State. PUNCH Metro gathered that Chidi had an argument with the OPC men, which degenerated into a fight.
Okonjo-Iweala set to be first woman named WTO boss
Ngozi Okonjo-Iweala looks set to be confirmed Monday as the first woman and first African leader of the beleaguered World Trade Organization, a near-paralysed institution desperately needing a kick-start. The WTO has called a special general council meeting at which the former Nigerian finance minister and World Bank veteran is expected to be formally selected.
Bogus amnesty for bandits, wrong, counter-productive
THE ongoing controversy over the suggestions of amnesty and compensation for bandits terrorising the North further exposes Nigeria's fragility. Roving gangs, taking advantage of weak governance, have murdered hundreds of people, displaced hundreds of thousands more, kidnapped and robbed, burnt down and plundered farms and villages across the North-Western and North-Central states.
Police silent as gunmen kidnap 18 travellers in Niger
Adebayo Ayinde Minna Eighteen passengers on board one of the buses of the Niger State Transport Authority have been kidnapped by bandits. The attack was said to have occurred around Yakila village in the Rafi Local Government Area of the state. It was learnt that the bandits left a woman and her baby behind.
Ohanaeze, PANDEF, Afenifere berate NIS for saying no armed herders
Friday Olokor, Adelani Adepegba, Dennis Naku, Raphael Ede and Godwin Isenyo The Nigeria Immigration Service on Sunday said there were no armed herdsmen in the country. The NIS spokesman, Sunday James, who stated this in an interview with one of our correspondents in Abuja, also said there had been tight security at borders.
Inbound passengers shun isolation, enforcement collapses
Adelani Adepegba, Samson Folarin, Okechukwu Nnodim, Joseph Olaoluwa, Tukur Muntari and Dennis Naku There were strong indications on Sunday that relevant state governments and the Nigeria Centre for Disease Control were not enforcing the 14-day self-isolation for inbound international travellers. The PUNCH gathered that no official of the NCDC or the concerned state governments.
Makinde, Akeredolu meet Ibadan market warring parties, preach peace
Olalekan Adetayo, John Alechenu, Chukwudi Akasike, Tosin Omojuyigbe, Olufemi Olaniyi, and Wale Oyewale GOVERNOR Seyi Makinde of Oyo State and his Ondo State counterpart, Rotimi Akeredolu, on Sunday visited the crisis-ridden Shasha community in Ibadan, the Oyo State capital. During the visit, the governors appealed for calm and peaceful coexistence between the Hausa community.
Content created and supplied by: AllnewsKY (via Opera News )