There has been series of this media onslaught launched against the person of the billionaire oil magnet and philanthropist of international acclaim, Prince Arthur Eze. Somehow, from all indications, it's well orchestrated and aimed at making a nonsense of the man. 
I do not think those who are the actual masterminds of the media onslaught truly understand what great disservice means, or what exactly they're doing, especially to themselves. It's easier to destroy than to build. Somehow, it's only the foolish that bites the finger that has fed it. 
It is on record that Arthur Eze accused Governor Obiano of misappropriating LG funds and said that the governor has not attracted any industry despite the huge allocation to the LGAs.
It's pertinent that I expressly write it here and now that I may not agree totally or subscribe to some of Prince Eze's style, undertakings, utterances and actions. However, a lot of things can be maturely avoided and ignored. Where he has done well, we applaud him, and where we disagree with him, we respectfully relate it to him too.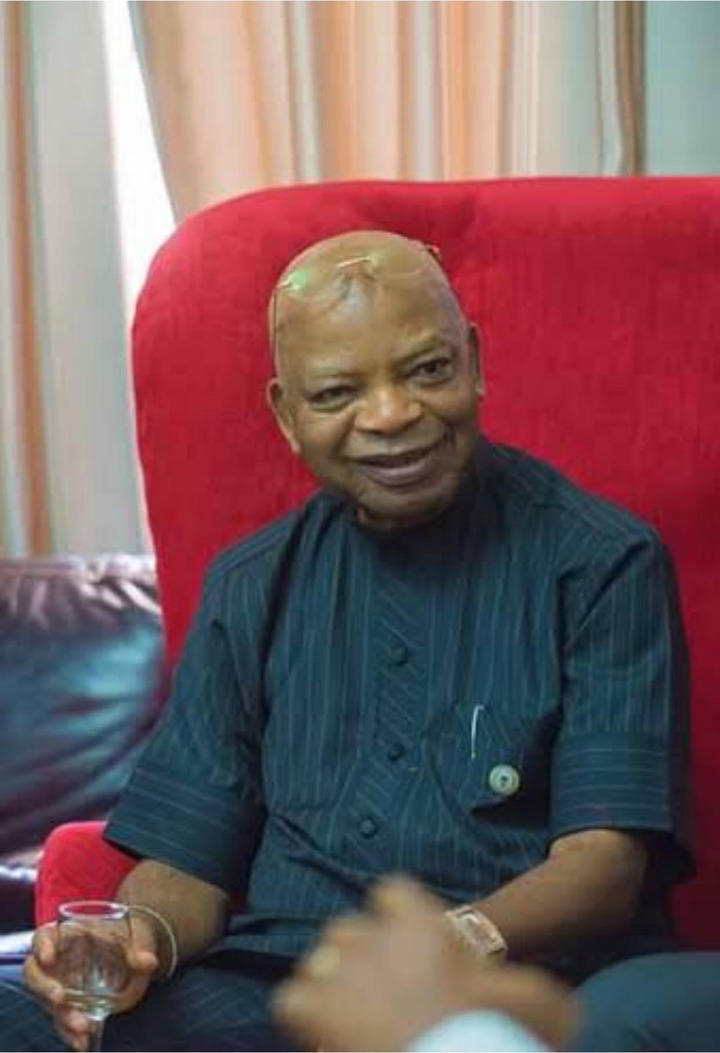 Eze
Chief Arthur Eze is not only an elder statesman, he's also an institution. Love or hate him, he's Igboland's greatest philanthropist of all times. Love or hate him, he's a major donor to various institutions - academic institutions, churches and communities. Love of hate him, he's the best known sole financier of political parties and candidates in the entire Igboland. 
It's really nauseating and rather sickening to see this generational kids, who are yet to find their grounds and are lost in the rigmaroles of the digital era, entangled and overtaken by the fantasy of the moment, solely for the gifting and privilege of the data bundle - a headway to the ICT usage, choosing to use same platform to insult, ridicule and dare to shame or make a nonsense of Ozoigbondu. 
I'm not related to Prince Eze; I'm not his assitant nor his spokesperson and I am not angling to be one, but you see that man, he's a giant and an institution whom so richly deserves every appreciation. Prince Eze's goodwill knows no bounds, and extends even to the length and breadth of Igboland, Nigeria and Africa as a continent.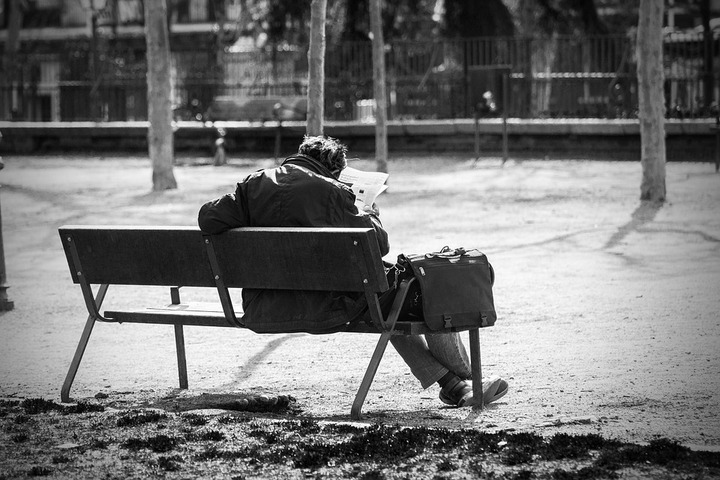 It's on record that at different times, in a quest to support Governments, Prince Arthur Eze has shown this magnanimity that knows no bounds. He has severally donated for good causes. 
Every young man or woman of Igboland atleast must've at one point while growing up, heard about Arthur Eze. Those of the eighties know of Arthur 1000, those of the nineties know of Arthur 1000,000, those of the millennium year of 2000 know of Eze n' Ukpo and this decade, generation and time, hitting year 2020 know of Ozoigbondu. 
The aforementioned aren't merely names. They didn't fall from the skies, they were richly deserving. Even as a young Prince of Ukpo kingdom, it was said that during his school days, he was usually in the habit of giving to the underprivileged, the lowly and the poor. Therefore, his giving didn't just start today. 
As the saying goes, charity begins at home. Prince. Arthur Eze has donated to Anambra State Government on several occasions and to successive Governments. It's running into billions in naira and millions in dollars.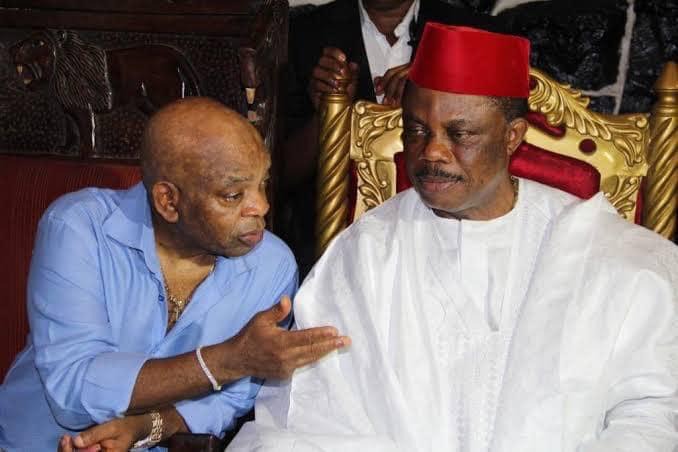 He has donated to Nnamdi Azikiwe University in Awka on several occasions. It's not merely monetary, but vehicles and sundry buses. He tarred roads and financed many other projects. Infact, the main road leading into the institution from the beautiful gate leading to the administrative block is named after him "Prince Arthur Eze road".
He has donated to many churches, including the Cathedral church of Saint Faith Cathedral, Awka and to the Cathedral Church of Good Shepherd, Church of Nigeria, Anglican Communion in Enugu. 
He has donated to both St. Paul University, Awka (owned by the Anglicans) on several occasions. He has extended same gesture to Peter University, Achina (owned by the Catholics) which at its launch, Prince. Eze announced a donation of N200million, even while giving an additional N5million cash to be shared to other guests who attended for the fundraiser event. 
At his local community of Ukpo, he has tarred roads, built markets to standard, lighted up the community, and contributed immensely to the building, maintenance and growth of all the churches in his home town. Many of his people, he has supported in one way or another. 
Even outside his home state of Anambra, particularly Enugu and Ebonyi States, he has remained a known donor to successive Governments. Not too long ago, he donated N1billion to Ebonyi State Government which made the state to name their beautifully built Abakiliki flyovers after him. He has contributed a lot in Enugu State. He's currently making inroads towards contributing in Imo State. 
During the Goodluck Jonathan Presidency, Prince. Eze who was invited to help in raising funds to build Anglican Church-affiliated St. Stephen's Anglican Church Youth Development Center, Otuoke, Bayelsa State. At the fund drive, Prince. Eze stunned the world when he announced an intimidating donation of USD12million pecked at about N1.8billion at that time. This forced other Nigerian billionaires including Nigeria's wealthiest, Aliko Dangote and billionaire banker, Tony Elumelu whom had both donated before him to add more to their initial donations.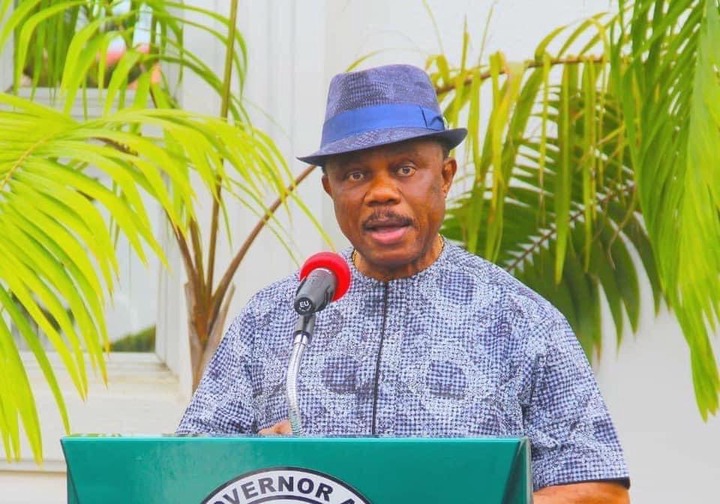 Obiano
At another time, at the hit of terrorism in Nigeria brought about by the craze-like Boko Haram menace, the then President Jonathan reached out to wealthy Nigerians to come help raise finances to be used to help those so badly affected. Prince Eze at that fundraiser announced a donation of USD5million whilst being the first and only Nigerian at that event to redeem part of his donation by presenting a USD2million dollars draft. His donation in dollars forced others to follow his lead in converting and donating in dollars too.
During the flooding of 2012, Prince. Arthur Eze in support of Government's effort, made a huge donation of USD6.3million for the flood relief packages and for victims. This was to majorly help those whom their homes and farmlands had been overtaken by the flooding that occurred. It went a long way. 
It's said that at one of the build-up to growing community policing and security under the former Gov. Peter Obi's administration, Prince. Eze announced a donation of N1billion to support the worthwile security initiative of Gov. Obi's Government, while presenting N500million there and then, promising to make up the balance. 
In further support of the Anambra State security intervention program, under the Governor Willie Obiano's administration, this Ukpo Prince has donated another intimidating sum of USD1million. It was alleged that he made a draft of same amount and handed it over to the Governor. He further announced a donation of the sum of N1.1billion for the Agricultural sector development in the state.
Prince. Arthur Eze's homes, be they at - GRA, Enugu or Maitama, Abuja, London, United Kingdom or at his Ukpo country home are all a Mecca of sort, where everyone comes to receive blessings endlessly. 
Arthur Eze's business interest transcends far beyond merely the Nigerian shores, as his Atlas Oranto Petroluem owns several producing and non-producing oil and gas assets across Nigeria, Liberia, Equatorial Guinea and Gambia. 
It's only unfortunate that many are quick to write-off Prince Eze. Many who haven't done their assignment or truly known about the man think of him as the proud Ukpo Prince that's only known for owing Rolls Royces and donating monies here and there, and where he can, he causes confusion. Well, people need to understudy him more. If one man has been talked about for three to four solid decades, there's something special about him. 
Lately, there seems to be a fire for fire counter attacks from a certain divide on the person of Prince Arthur Eze. What was his crime? Like every other patriotic citizen, he asked a harmless question, about the finances of Local Government authorities and its usage in the last nearly seven years, and suddenly, hell let loose.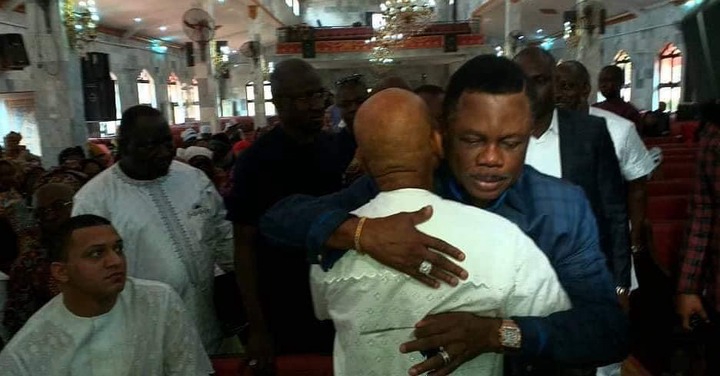 Most times, powerful individuals and voices get caried away and fail to speak or write truth to justice. Some, especially those of the younger generation are either beaten to submission, maybe with cheap blackmail, threats or fantacious lies. However, it takes only individuals with Arthur Eze's likes of big balls to shut politicians down and humbly school them about truth and rights. 
Ozoigbondu has brought it down home. He has again in his style began speaking directly to Anambra State Government. He's asking very pertinent questions, which even if we wish to swing or push aside with the wave of the hand, we can't totally achieve that. Prince. Eze is asking what has been in the mind of many Anambrarians - where are the Local Government funds and what are they're been used for?
There's no wrongdoing or ill-wish in such harmless question. Governments should be open business and leaders must be held accountable at all times. They were elected to served and not to god. It's only unfortunate and sickly too, for anyone at that, especially the misguided social media super stars to so suddenly choose to begin offloading insults on Prince. Arthur Eze for raising a salient point and asking a harmless question. 
This things can't be avoided forever, the sooner our elected officials began talking, and responsibly giving accounts of their stewardship the better for them. Today, only Eze n' Ukpo is asking this question. At the height and end of this administration, all flashlights would fall on the Government and where they delay, even Government footsoldiers like the EFCC, the ICPC, the NIA, the DSS and even the Police may gather. The sooner people began talking, the better. 
Gov. Willie Obiano and his handlers must be smart in acting and fast too. He should do all that it takes or that are within him to call his boys, especially social media superstars positioning as warlords to order. An attack on Arthur Eze can only make things grow out of proportion, and get from bad to worse. Prince. Eze is a fierce and fearless man, an influencer, a mover and shaker, a politician's demi god!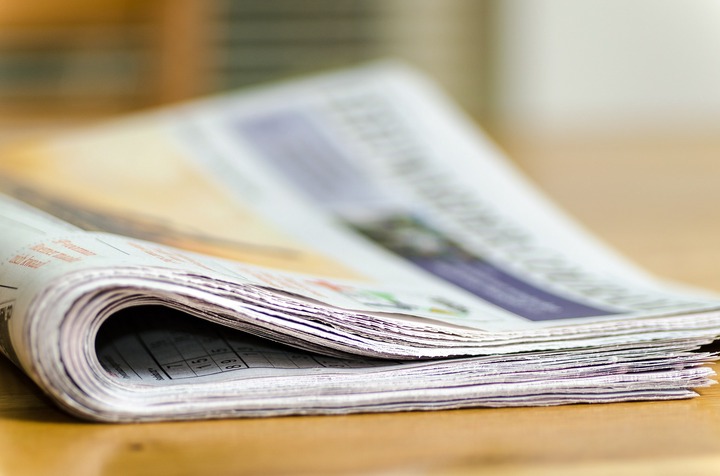 When many, even the powerful and mighty flood his home to pay homage or to seek for support, or for blessings or for directions, you now know why. When men were men, these ones parading and masquerading now as influencers were merely boys in this business. 
If they continue, when the mud gathers much dusts, and the chicken comes home to crouch, they would be no where to be found, and He would be at the mercy of whatsoever that falls out. We are talking of no less a man, but only he whom has survived successive administrations in Anambra State and even Nigeria, yet having those leaders adorn, love, revere and respect him. 
Many do not even know that you don't challenge or engage your Lord and master to a battle. It's not even a question of two elephants, where the grass suffers - it's a match of an elephant and and a tiny ant. The ant would suffer and die within a split second.
What are your thoughts?
Please Share them with us!
Share the post to educate Others.
Content created and supplied by: Nkemlegend (via Opera News )
Opera News is a free to use platform and the views and opinions expressed herein are solely those of the author and do not represent, reflect or express the views of Opera News. Any/all written content and images displayed are provided by the blogger/author, appear herein as submitted by the blogger/author and are unedited by Opera News. Opera News does not consent to nor does it condone the posting of any content that violates the rights (including the copyrights) of any third party, nor content that may malign, inter alia, any religion, ethnic group, organization, gender, company, or individual. Opera News furthermore does not condone the use of our platform for the purposes encouraging/endorsing hate speech, violation of human rights and/or utterances of a defamatory nature. If the content contained herein violates any of your rights, including those of copyright, and/or violates any the above mentioned factors, you are requested to immediately notify us using via the following email address operanews-external(at)opera.com and/or report the article using the available reporting functionality built into our Platform See More