Now, everyone that was affected by the Sasha Crisis which happened in Ibadan days back, will be counting their losses. They might be thinking of ways in which the crisis, would have been averted. The Crisis was a serious one, and even some Governors from the North had to come over to Oyo State, to see the extent of damages that was done as a result of the Crisis. The people that were affected the most in the Crisis, were the Hausa Traders. Recently, Daily Trust had an interview with the President of Onions Famers, Marketers and Processors Aliyu Isah Binji. The President talked about the extent of damages he people suffered as the result of the Crisis in Sasha.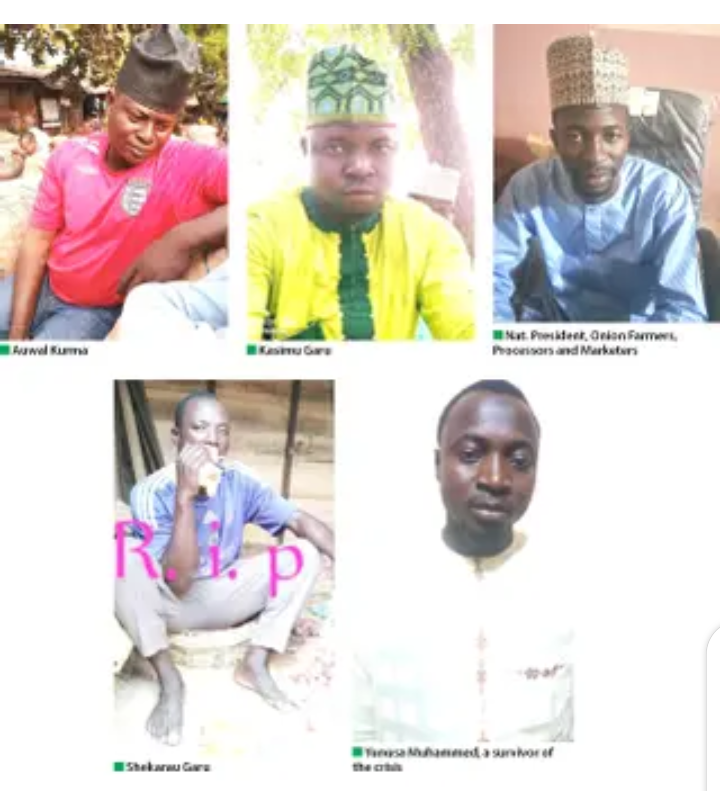 According to what the President told Daily Trust newspaper, he confirmed that 27 members of his association were killed in the Crisis. And goods and cash worth 200 million Naira were destroyed, stolen and burnt down. He also mentioned that, they will fill their complains to Oyo State Government, Sokoto state Government and even to the President of the Country. And if nothing is done, then they will have to take actions. Many People have been Reacting to the Incident, and Former Senator Shehu Sani also reacted to it.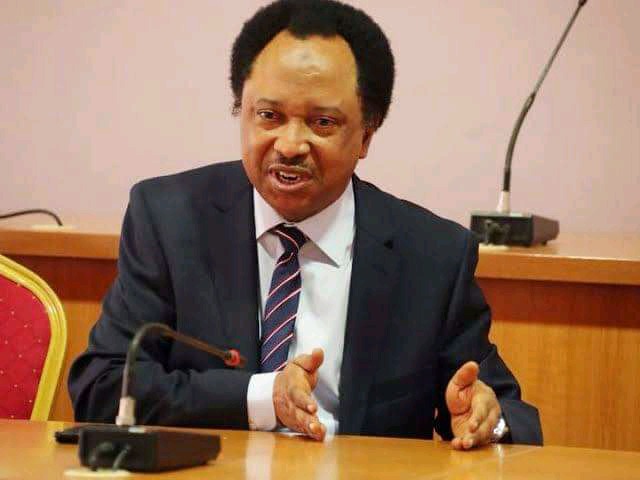 The Former Senator of Kaduna State, expressed how he felt by hearing the damages that the People suffered. He reacted by Saying it's Tragic. Here is the screenshot of his reaction.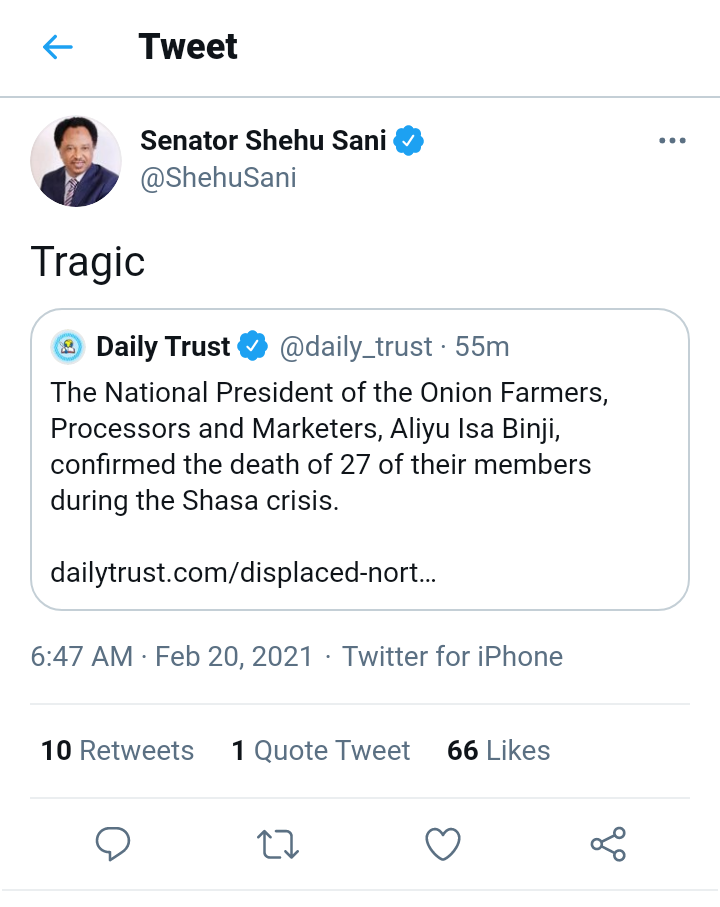 It is so sad to hear of all the kind of damages, and lives that were lost in the crisis. I just hope that, After the Issue have been resolved completely, let no issue like this happen again.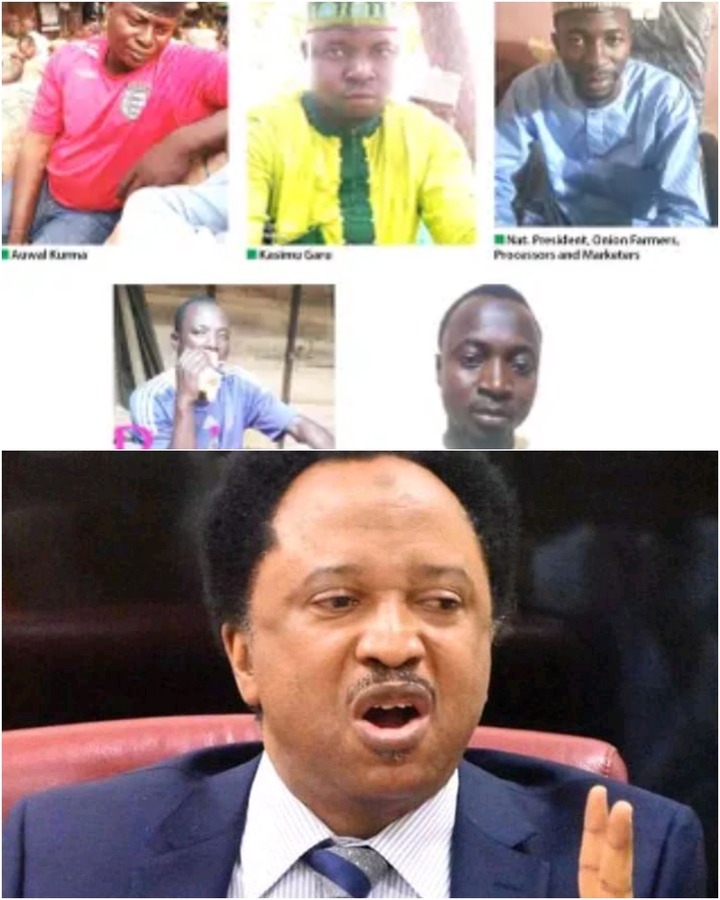 Here are some Reactions from people on Twitter.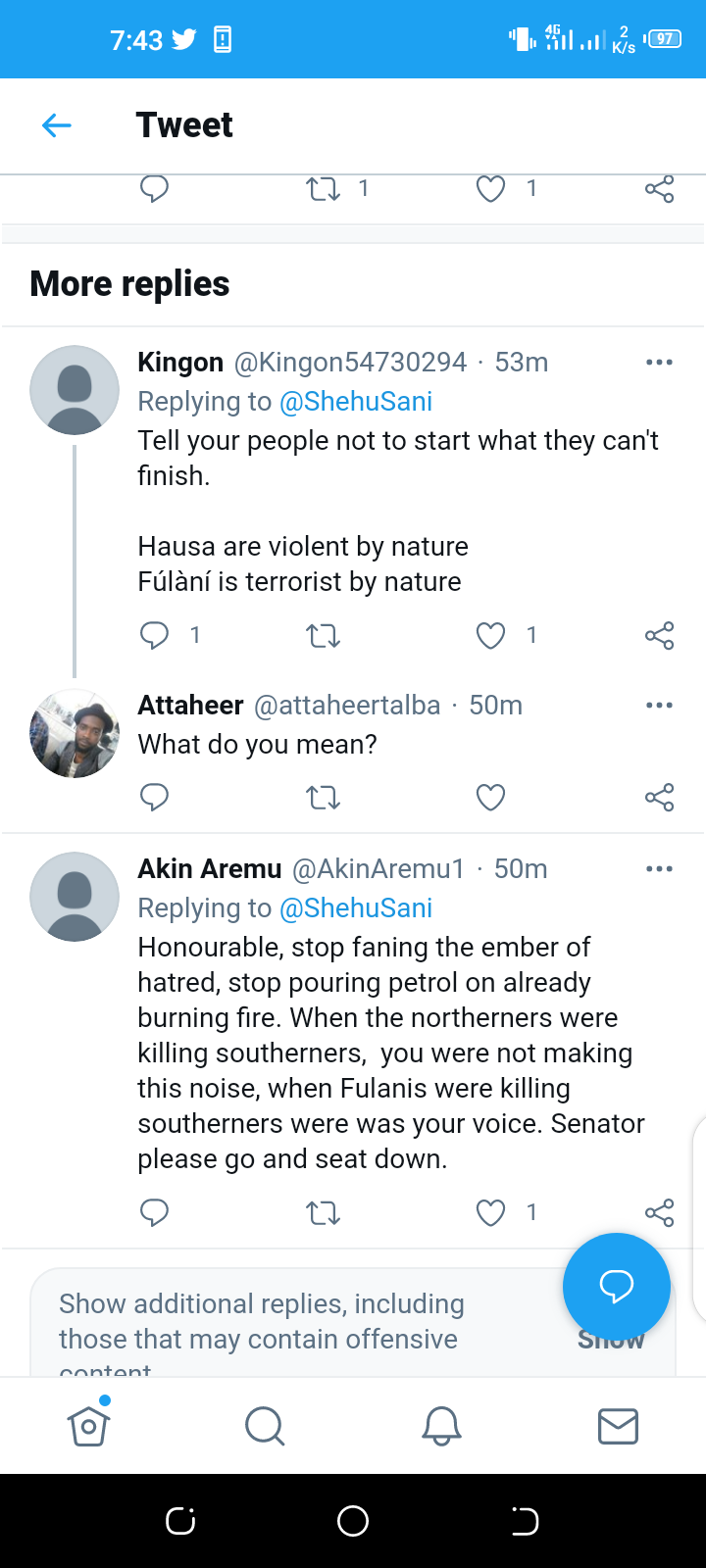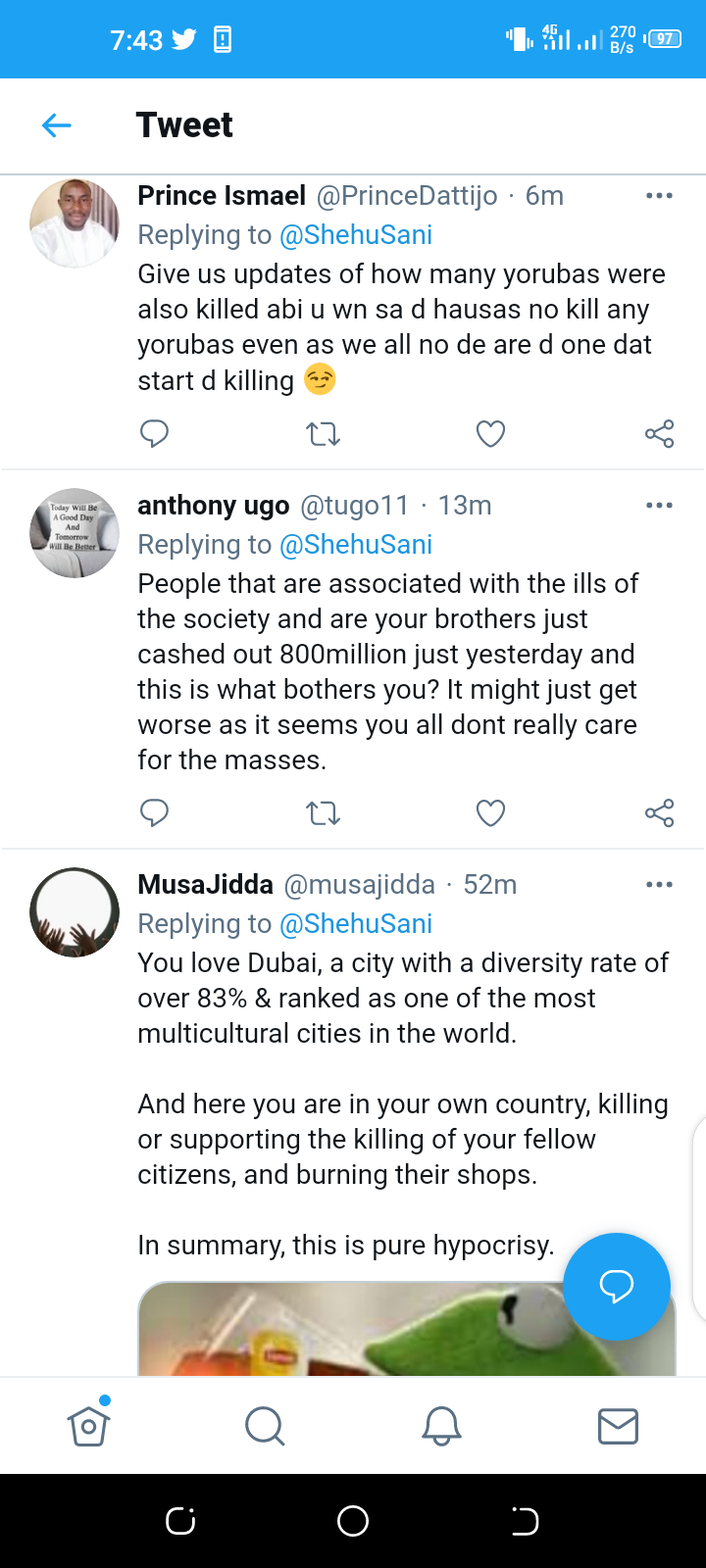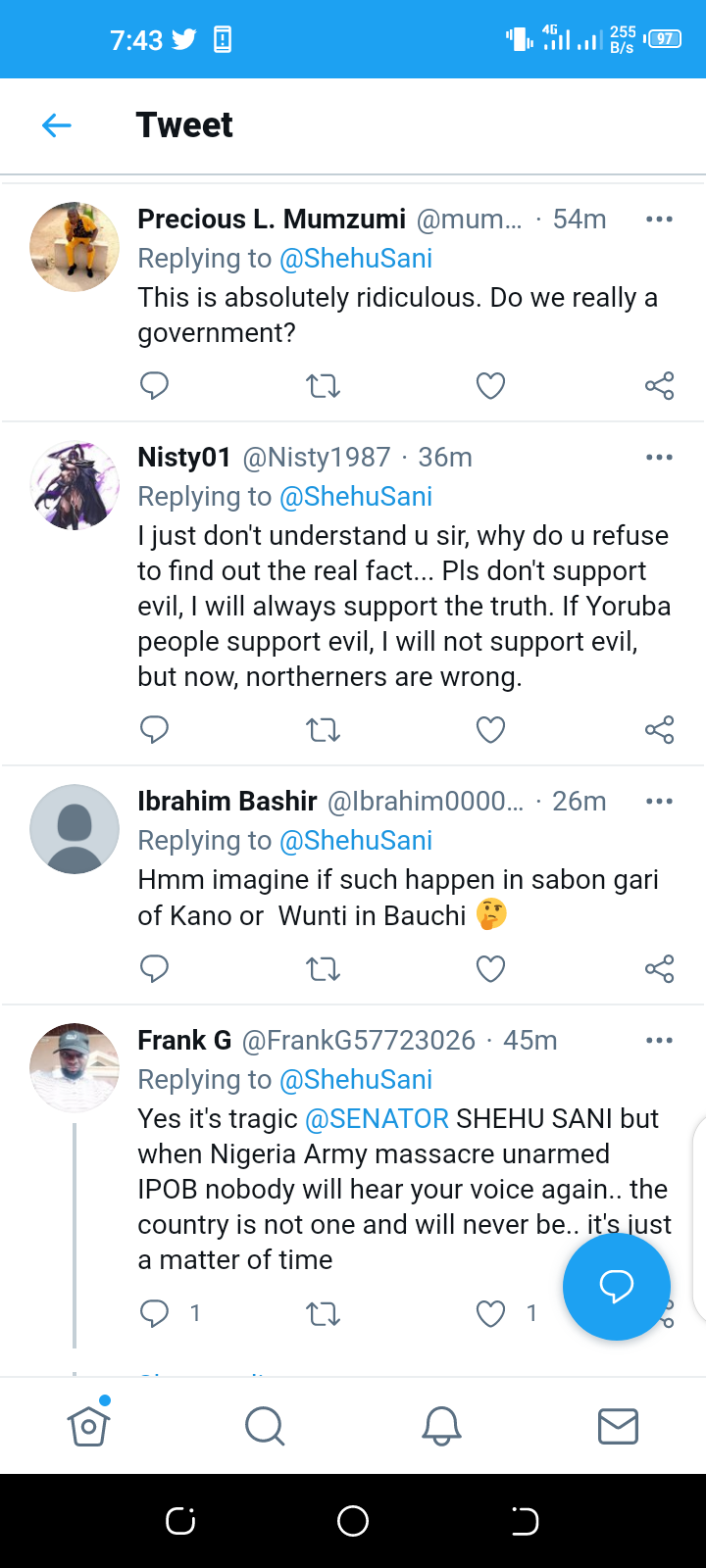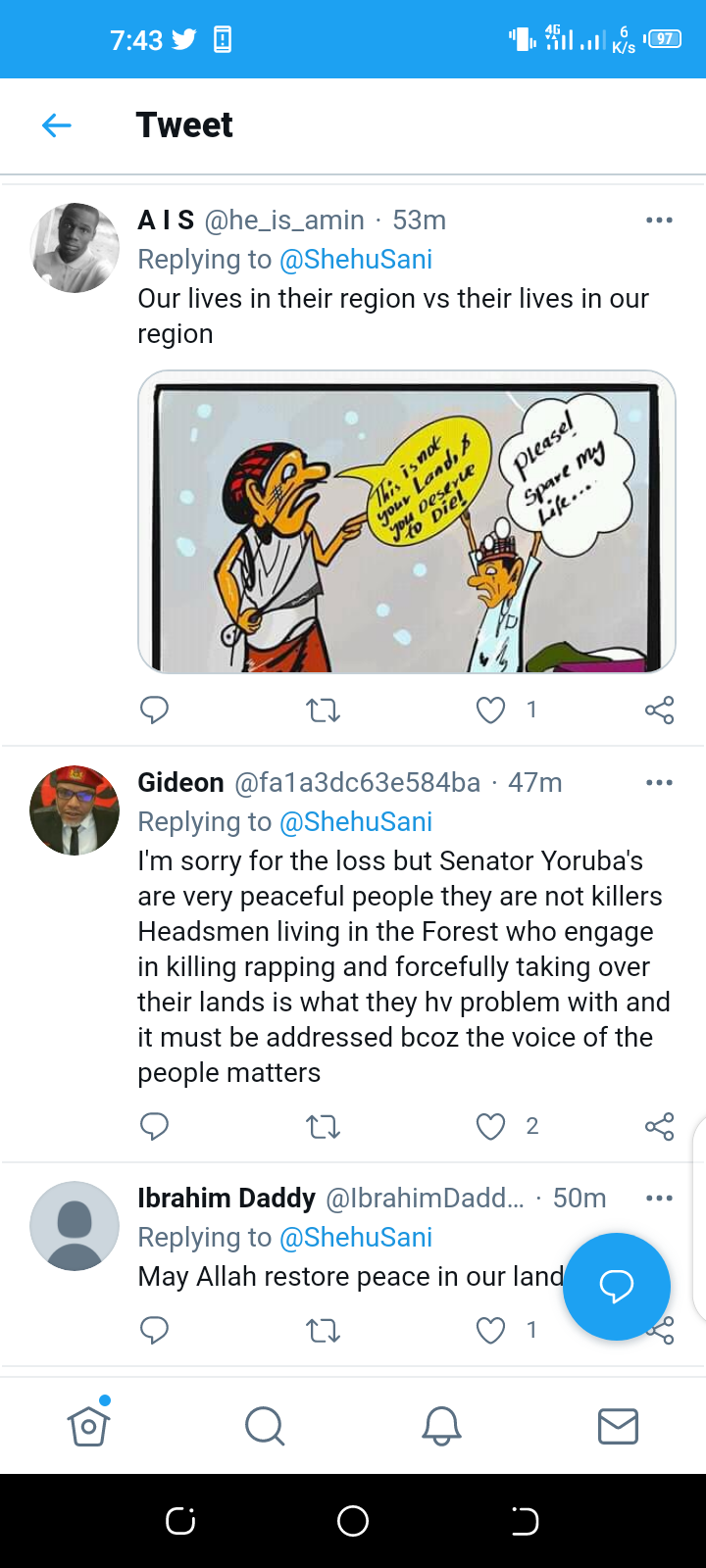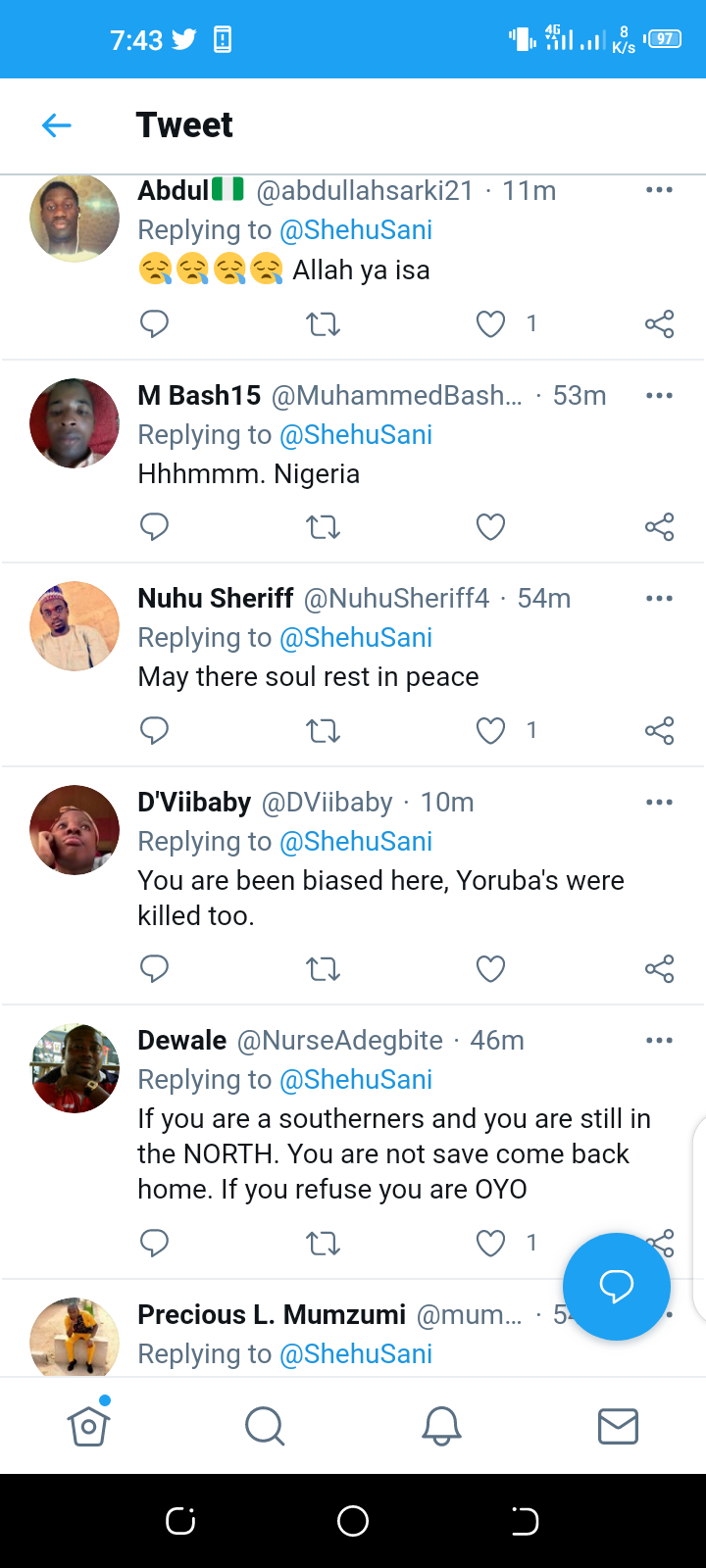 Content created and supplied by: Dorasky (via Opera News )