Today is a sad day indeed for President Buhari as he has lost one of his very powerful and close friend and ally, Alhaji Ismaila Isa Funtua.
His death was reported this evening as he was reported to have died from cardiac arrest after falling sick briefly earlier today.
Alhaji Funtau is noted to be one of the most powerful people around the president.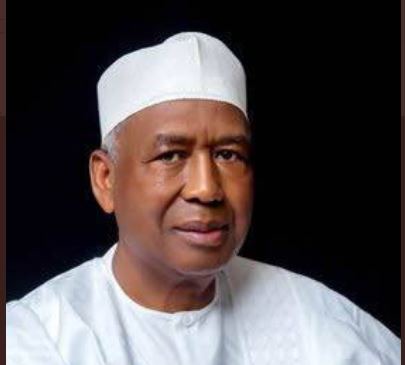 In some circles, he has been described as a close confidant of the president.
Together with the late Abba Kyari, there were referred to as President Buhari's kitchen cabinet or the 'cabal' as they were called.
Recall in a recent viral interview, the late Isa Funtua spoke on how the Igbo's can get the residency.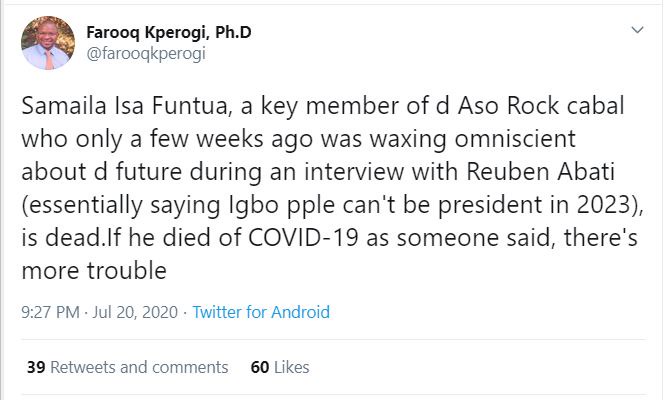 He had advised the Igbos to play an all-inclusive politics by joining the ruling APC and playing key parts which was the solution of getting the presidency.
He had argued that the agitation alone will not present the presidency on a platter for the Igbos of eastern Nigeria.
His famous words were:
"They should belong. They should join the party. They want to do things on their own and because they are Igbo, we should dash them the presidency? That was the reason I said is it turn by turn Nigeria limited?
This, of course, did not go down well with Nigerians from the region who questioned his powers to chose who becomes president or not.
His famous photo of him having a chat with the CBN governor, Emefiele goes to show how powerful he was.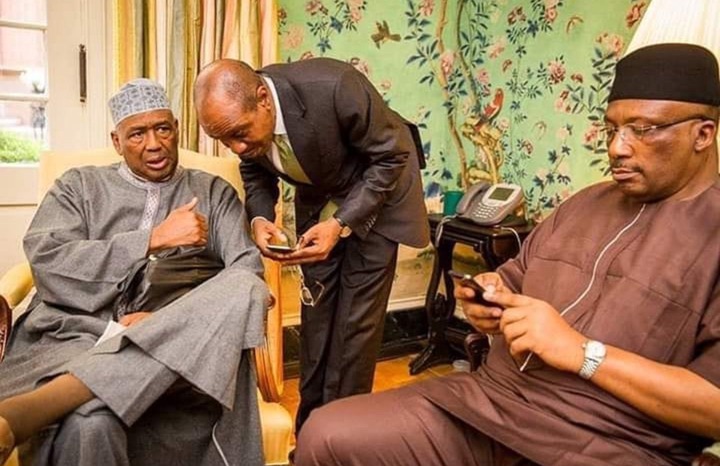 Alhaji Funtua is the owner of the largest wholly-owned indigenous construction company, Bullet construction company which is in charge of most of the major constructions in Abuja.
A journalist also, he is also the founding Managing Director of Democrat Newspaper and served as President of the Newspaper Proprietors Association of Nigeria (NPAN) for 8 years.
He is also Muhammed Buhari's in-law as his son is married to Buhari's daughter. 
Content created and supplied by: MirabelJackson (via Opera News )